One of Japan's holiest spots is the perfect place to connect with Japanese tradition
Deep in the Wakayama Prefecture, a centuries-old religious community continues to thrive. Koyasan or Mount Koya, is cherished across Japan as one of the country's most sacred sites. Historically, it is the centre of a Buddhist sect known as Shingon and is said to be where founder Kobo Daishi achieved an eternal meditative state. Today, local and international visitors make the journey to UNESCO-listed Koyasan for several reasons - some wish to reconnect with nature, while others come to learn about Japanese tradition.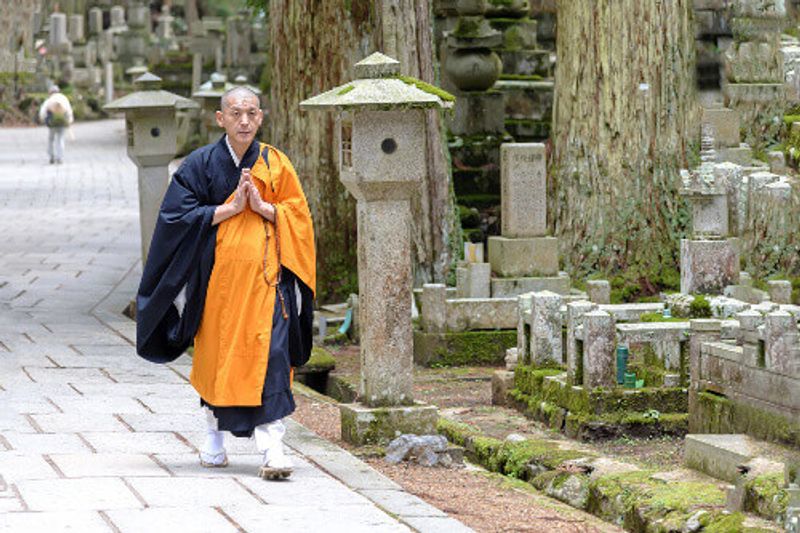 Although it's less than 100 km from Osaka and a little further from Kyoto, Koyasan feels an entire world away from both bustling cities. Wander through the mountain-top town and you'll be surrounded by perfect photo opps. From the stone torii gates, to the Buddhist pagodas dotted through wooded cemeteries, every spot feels enchantingly sacred. Mount Koya is spectacular all year round, but its sights are particularly striking when surrounded by crimson foliage in autumn, or dusted in winter snow.
Mount Koya's population is estimated at just 3,000 permanent residents, yet it's home to more than 100 temples. The oldest of them is the Danjo Garan-on or Garan temple complex, founded by revered monk Kobo Daishi (also known as Kukai) in the 9th century. It's said that Kukai founded the initial temple as a place for him and his followers to pray for prosperity, and to teach others to do the same. But there's another version of the story: legend says that Kukai prayed to find the right place to set up his sect and in the process, threw an ancient trident from China in the direction of Japan, where it soared across the seas and landed in a tree on Mount Koya. Whether you decide to believe the story or not, the tree in question stands in front of the Miedo Temple.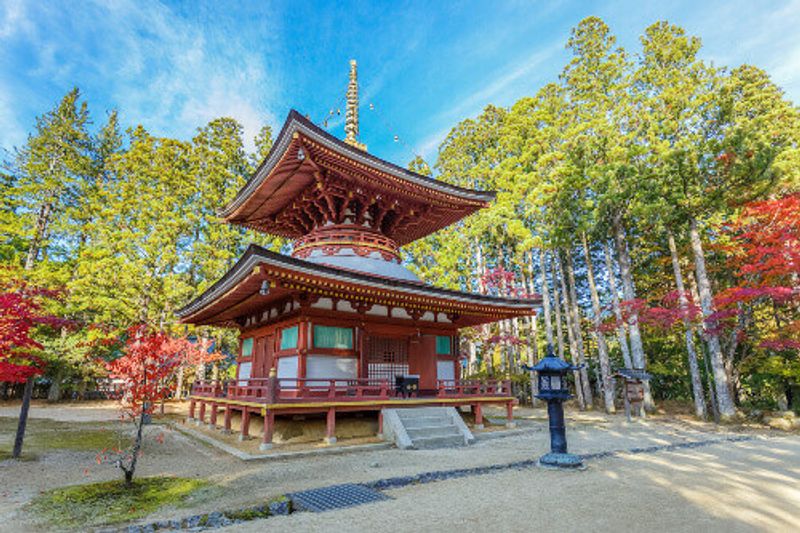 EXPLORE OUR INSPIRING JAPAN SMALL GROUP TOURS HERE
The number of shrines and monuments to visit can be overwhelming, so be sure to prioritise the head temple, Kongobu-ji, vermillion Konpon Daito pagoda and Kondo, where Koya's most sacred rituals take place. After touring Kongobu-ji, head next door to see Japan's largest zen garden, Banryutei.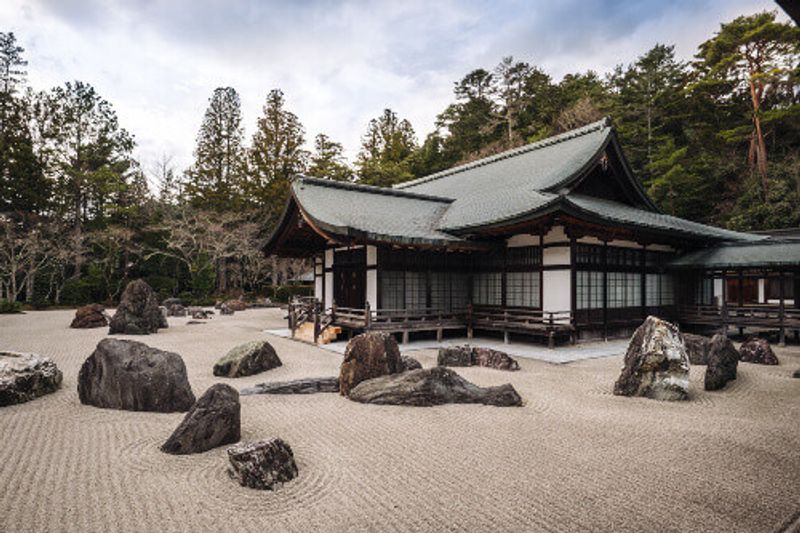 Another unmissable sight is the Okunoin Cemetery. The 2 km long graveyard is the biggest in Japan and is the final resting place of 200,000 Shingon monks awaiting the resurrection of Buddha. Walk through the forested cemetery, past mossy stupas and beanie-wearing jizo statues and you'll soon come to the main attraction: Kukai's mausoleum. Many pilgrims come to Koyasan to pay their respects here, so expect crowds.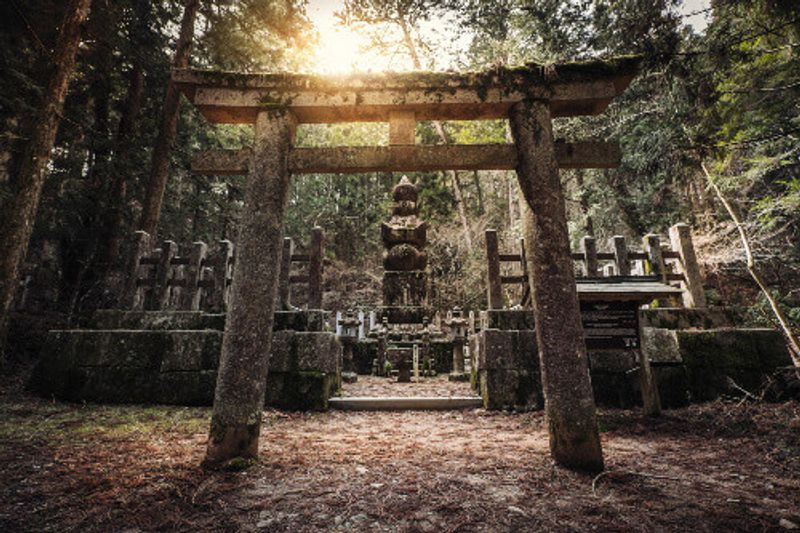 The best way to top off a visit to Mount Koya is with an overnight stay at a traditional shukobo (Buddhist lodging). After a long day of exploration, enjoy a vegetarian shojin ryori (Buddhist cuisine) feast, including dishes like rice, seasonal veg and tofu. As a guest, you'll even have the opportunity to attend morning prayers with the local monks. It's the perfect way to top off a trip to the spiritual heart of Japan.