Rebecca and her friend Leanne share their experiences on our 16 Day Inspiring Japan tour
What prompted you to book your tour?
The tour covered many of the places we wanted to see throughout Japan, plus a few we didn't know about and the timeframe suited our needs.
Did your expectations meet reality?
Yes, I was expecting a very active tour – and it sure was – but we saw many fabulous places each day.
Any surprises?
How pretty all the cherry blossoms were and how nice the Japanese people are.
What were the highlights of this tour for you?
For me, the highlight was seeing Mt Fuji early in the morning from our accommodation. Most of the tour group were out the front of the hotel taking photos of this incredible view. The Ritsurin Garden was a beautiful place to visit with many different ponds and relaxing areas to get in touch with nature. We had a fabulous bus driver who kept us safe, while travelling to each destination through windy and sometimes foggy roads. All done with a smile!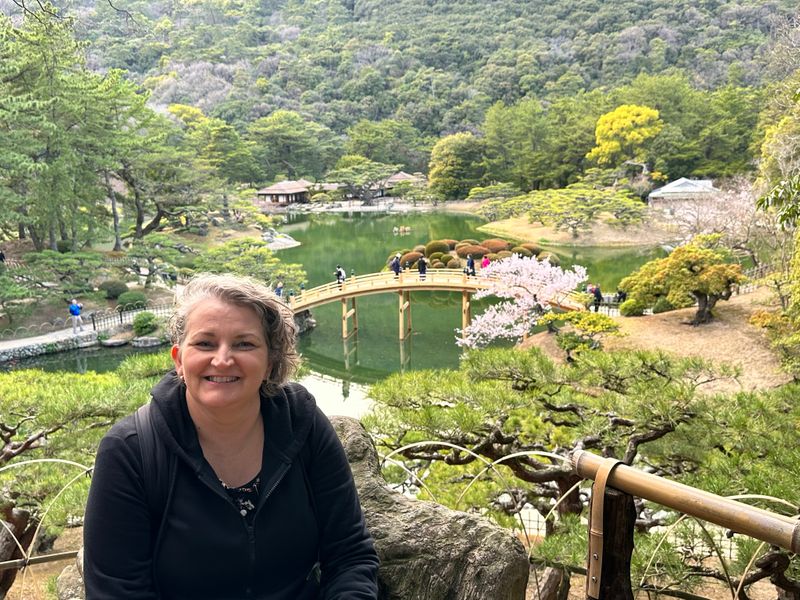 Did you do any optional tours?
We did the Gold Leafing Craft experience in Kanazawa and it was a fun experience! We also did the Ramen Dinner Nagasaki Night Views tour. It was fun being out with our fellow tour buddies and seeing the pretty night lights of Nagasaki.
What do you say to those pondering whether or not to book?
Japan is such a fascinating country to visit. From very modern cities to traditional temples, quirky shops and amazing restaurants, you'll be sure to enjoy your time there and want to go back. This tour gives a great overview of Japan.
Love the sound of Rebecca and Leanne's experience? Click here for more information on our tours to Japan.