When you think of India, a splash of vibrant colours often pops into your mind. Holi brings that vision to life
What is Holi?
An ancient Hindu festival, Holi is celebrated with great exuberance across India and many non-Hindus eagerly participate in the festivities. Following the lunar calendar the festival is usually in March, although the exact date changes every year, so check online to ensure you have the right date for when you plan your visit. In 2023, Holi takes place on March 7 and 8.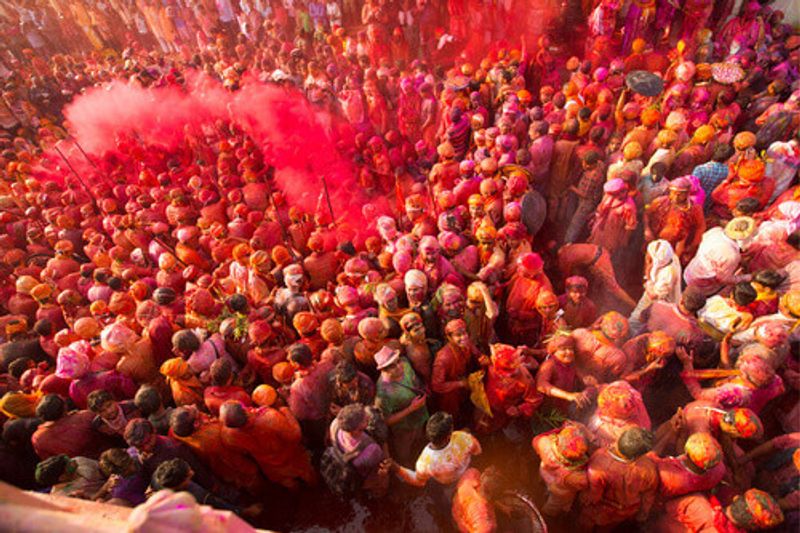 Locals believe that the weather changes during this time and expect temperatures to rise marking the beginning of spring. New beginnings, fertility, harvesting of crops and overall hope all lend to the excitement of the celebrations.
The history behind Holi
The legends behind the festival are as colourful as the day itself. Holi represents the idea that good always trumps evil. The story is that of an evil King Hiranyakashipu and his son Prahalad who disobeyed him. The King was extremely angry with his son and plotted to kill him. Hiranyakashipu took the aid of his sister Holika, who could defy fire with a special blanket that she used as a cape. Holika was to sit on the pyre with Prahalad until he turned to ashes. At that very time Lord Vishnu, who Prahalad worshipped came to earth and saved him by ridding Holika of the blanket and wrapping Prahalad in it instead. Holika was swept up in flames and Lord Vishnu took the life of the wicked King Hiranyakashipu, putting an end to the evil of that time.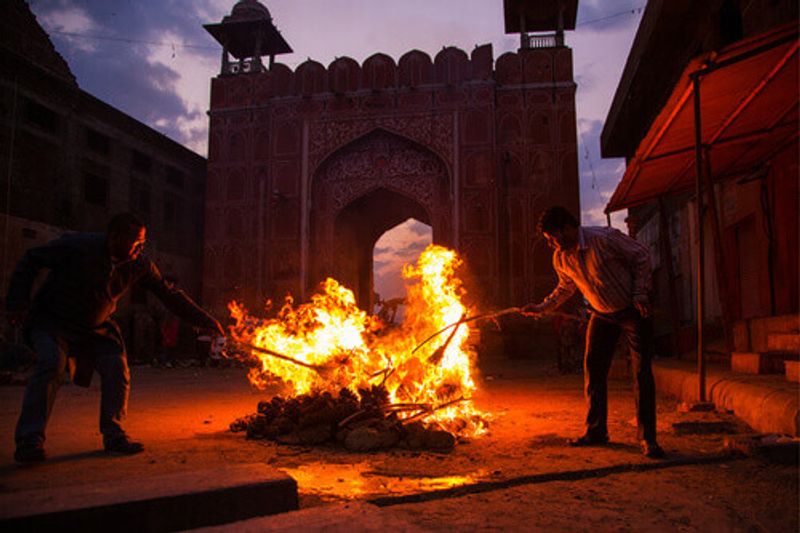 It is for this reason that on the eve of Holi, many people light bonfires. The day is known as Choti Holi (small Holi). People stand around the fire praying and singing. The significance is to do away with all the bad of the past and start anew with the good.


Another sentiment contributing to Holi is love. The festival of colour pays tribute to the great love story between Lord Krishna and Radha. It is said that Krishna being conscious of his dark skin was advised by his mother to paint his face and play with colour with his beloved who was known to be extremely fair skinned.


This has prompted the main day celebrations. On the morning of Holi, people apply coloured powder on each other and many spray water on friends and family. In a way Holi does away with the differences between colour and creed and acts as an equalizer among all.
Where is it celebrated?
While celebrations take place all over the country, we highlight some places that are worth visiting at this time.


The Holi Cow or Holi MOO (Madness Orchestrated Organically) Festival in Delhi is quite spectacular. It is an underground movement of merriment, which includes an abundance of music shows, food and drink to celebrate the season.


Agra and Delhi are also great cities to soak in the Holi parties. Mathura and Vrindavan, which hold great significance for Lord Krishna, are only a short car ride away and you can see throngs of people on the roads in those cities. It is always advisable to keep some distance from them, as the roadside crowds might get too intense.
In Udaipur you can see a procession of horses on the eve near City Palace. Many of the hotels around also celebrate the festival with special arrangements for their guests.
Festive food
It is befitting that the jubilance of Holi be reflected in its food. Weightwatchers beware, this is not the day to diet, as most dishes are either fried or sweet, or both. Here, a few treats which are definitely worth the calories.


Gujiya
Gujiya are pockets of dough shaped as a half moon and stuffed with sweets, nuts and dry fruit. The exact stuffing might differ according to the region it is found in but it is essentially the same.
Kachori
Flat and round in shape, kachori are usually made of yellow lentils and Indian spices that are wrapped in dough and deep-fried. A great mix of spice and crunch.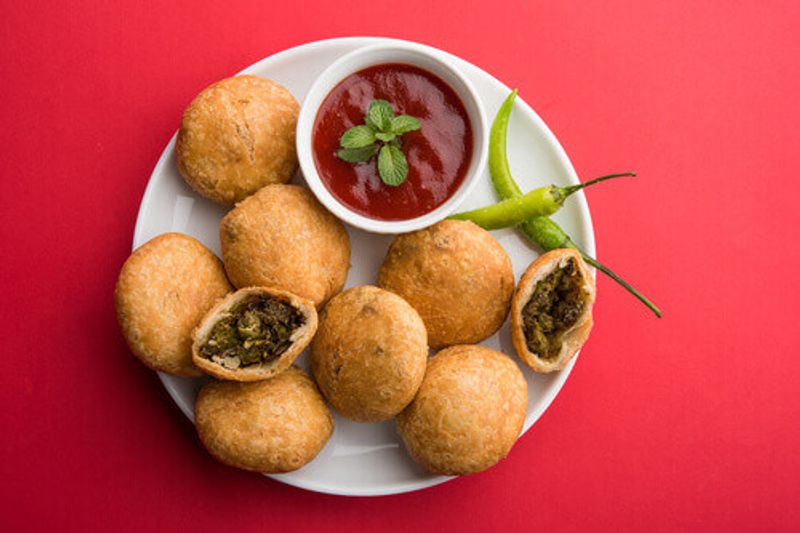 Chana masala
Chana or chickpeas are made into a semi gravy and eaten with puri (deep fried flatbread) or kachori.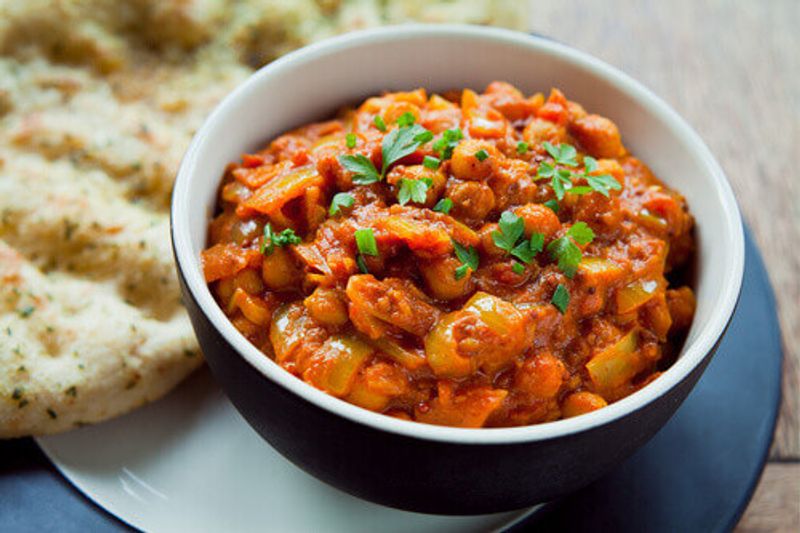 Phirni
A dessert made from rice, milk, nuts and cardamom. Phirni is best served chilled.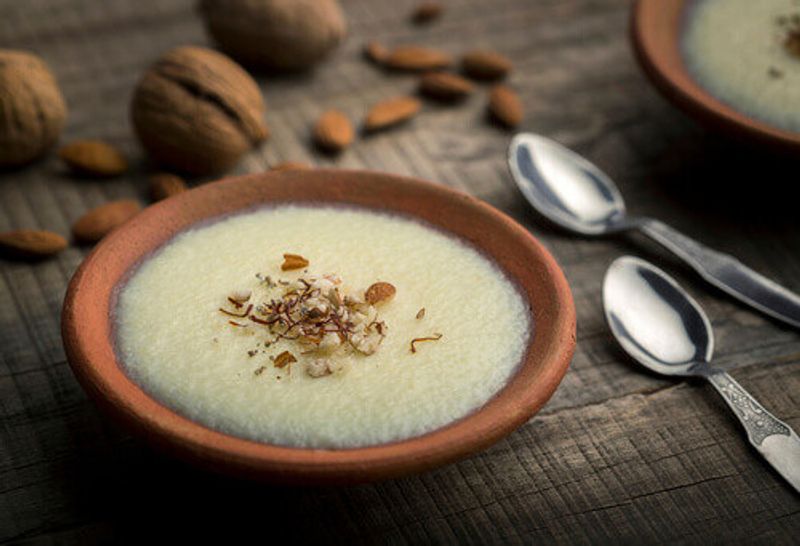 Thandai
The drink of the day, thandai, is an extremely unique concoction. With milk as the base ingredient there is a mix of sugar, almonds, saffron and spices.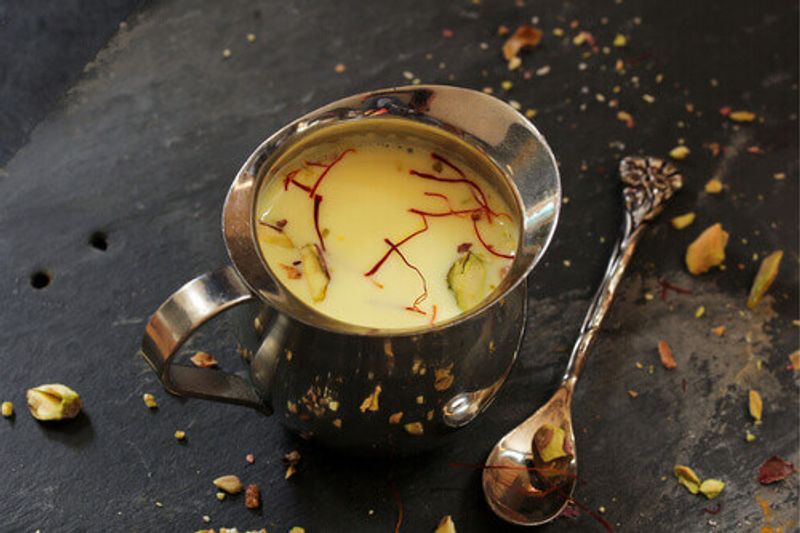 On Holi, thandai is often laced with bhang (a version of edible cannabis). While some states in India have made this illegal, many places still prepare this version of the drink and it is easy enough to come by. Needless to say it is extremely intoxicating.


Tips for tourists
There are no real do's and don'ts in terms of etiquette for Holi - the idea is to have fun! While many Indians still wear some traditional clothes like a kurta pyjama for men or kurta salwar for women (long top and loose pants) when playing, a lot wear regular pants, shorts and t-shirts as well. Traditionally, crisp whites were the order of the day as this signified purity and was a great palette to reflect the riot of hues that you were doused in.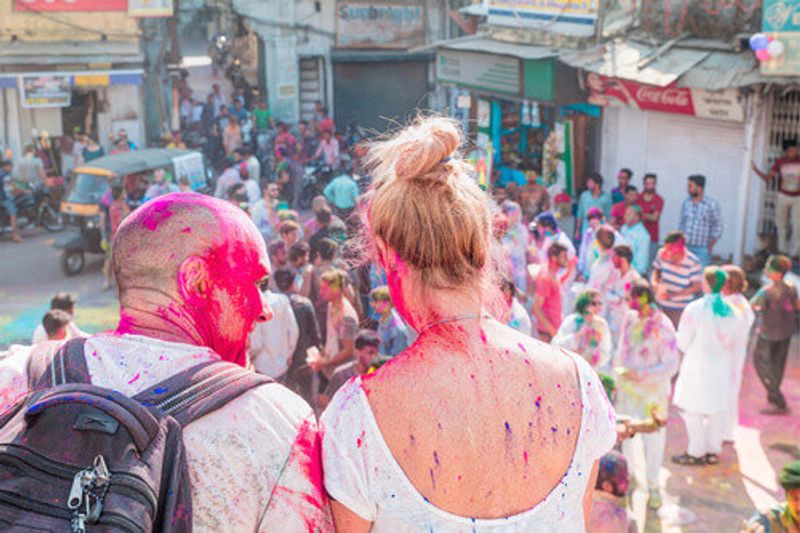 Today, there's more emphasis on safety. Choose a contained environment and avoid taking to the mania on the streets. Many places now play with organic and non-toxic colours that are easy to wash or even dust off. It is advisable to wear clothes you don't mind discarding post celebrations. If you are buying your own colours, check the labels on the packets to ensure the source. A good place to buy Holi colours is Fab India as they have stores in most cities across the country.