A journey to enchanting Udaipur conjures up images of ancient Hindi Maharanas, architectural delights and glassy lakes as far as the eye can see
Fairy-tale Udaipur in Rajasthan, lovingly known as the 'City of Lakes', is like a scene out of a Disney movie. The town in northern India is framed by the mystical Aravalli Range of mountains and set around several beautiful lakes, the most popular of which are Pichola Lake, Fateh Sagar Lake, and Swaroop Sagar Lake.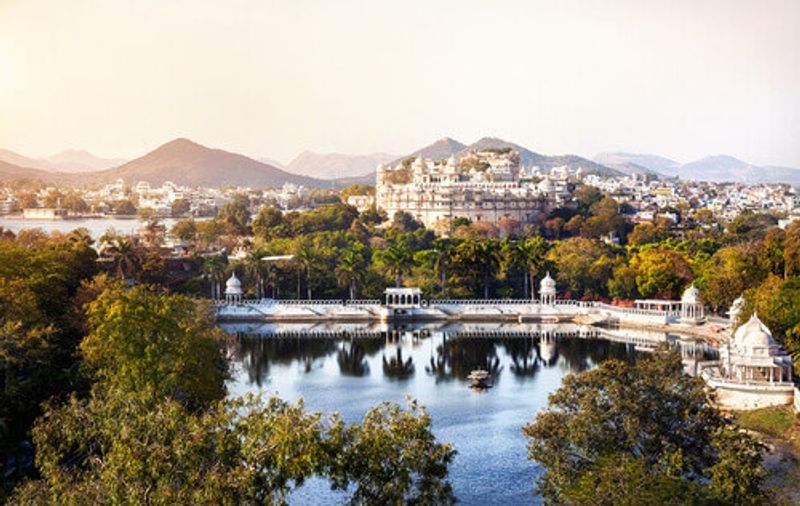 Grand heritage forts and palaces are dotted throughout the picturesque town and offer a glimpse into a bygone era. The most intriguing and magnificent is City Palace, the largest palace in Rajasthan with a 244 metre-long facade which sits sprawling on a hill by the banks of Pichola Lake.
The best way to experience the illustriousness of the Palace is to walk among its walls. The sandstone exterior of the palace is just as impressive as the interiors: marble arches loom large, fascinating peacock mosaics are strewn across the interior walls, and arenas where elephant fights were once staged nod to the history of the complex which was built back in 1559. There are 11 smaller palaces in the City Palace complex to explore, so be sure to take your time when visiting.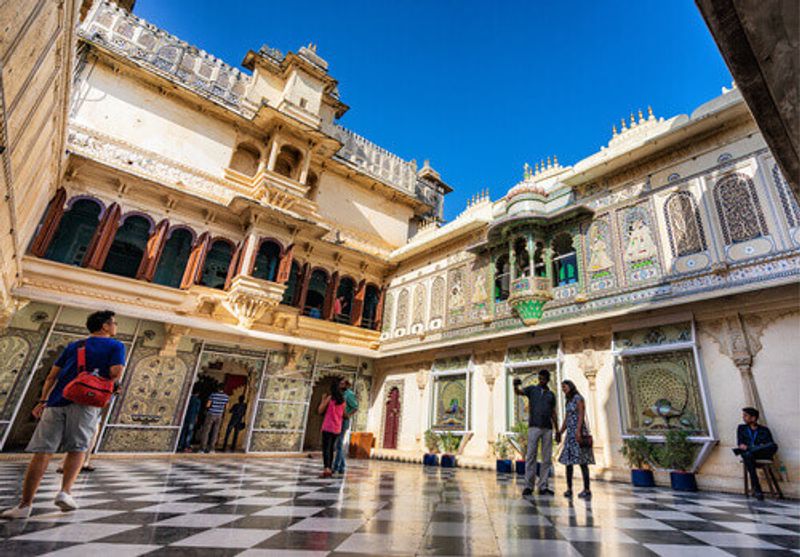 Udaipur, given it's a city set around water, is certainly worth viewing from atop Lake Pichola. There are several boat trips available for hire which will spin you across the lake at a leisurely pace as you take in the glorious view of the City Palace. Some even come complete with music, cocktails and dinner. The best time to take a trip is at sunset so you can see pretty-as-a-picture Udaipur lit up at dusk.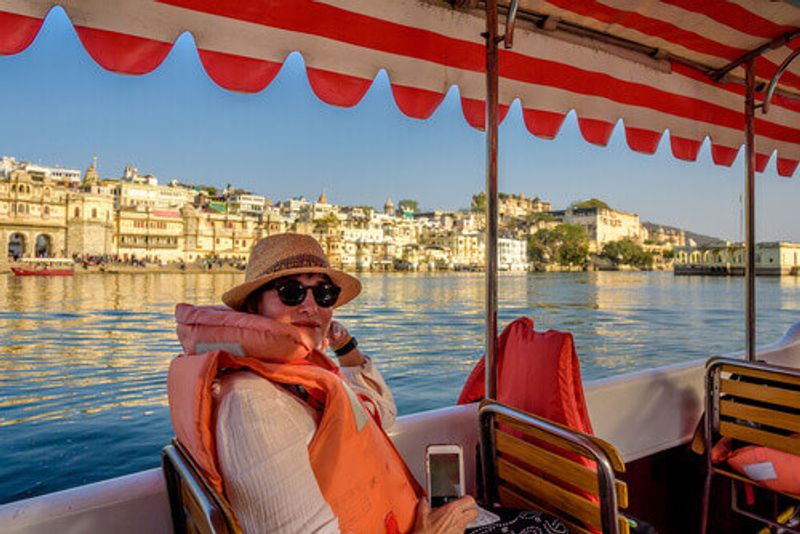 Dining options in the city are endless, from open-air venues and 17th-century temples with ornate terraces to atmospheric cafes teeming with colour and romantic, fine-dining restaurants. Neel Kamal inside the Taj Lake Palace hotel evokes a setting not dissimilar to a grand Indian ball with its baroque rugs, ceiling murals and intricate archways. The cuisine here showcases the best of regional Rajasthani and North West Indian flavours and you can dine with a view of the lake.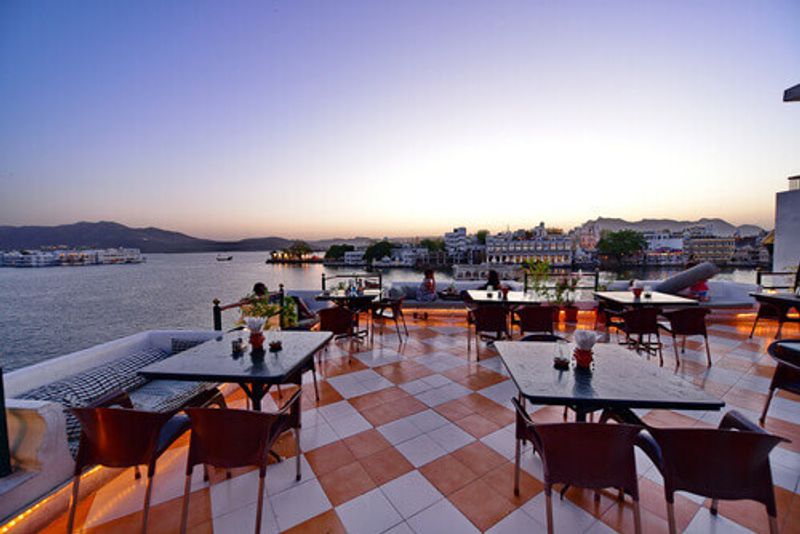 In and around Udaipur are several quaint villages and one of the best ways to explore them is via a sunrise cycling tour. Your guide will whisk you through beautiful rural countryside and give you the chance to ride right around Lake Pichola, Fateh Sagar and Badi Lakes.
You can get a glimpse into how life unfolds in vibrant and tiny hamlets that dot the outskirts of town, watching as the local women don colourful clothing and go about their chores. If you're up for more action than a cycling tour you can take a guided trek in the hills surrounding Udaipur where you can visit local farming villages and come across age-old Indigenous tribes.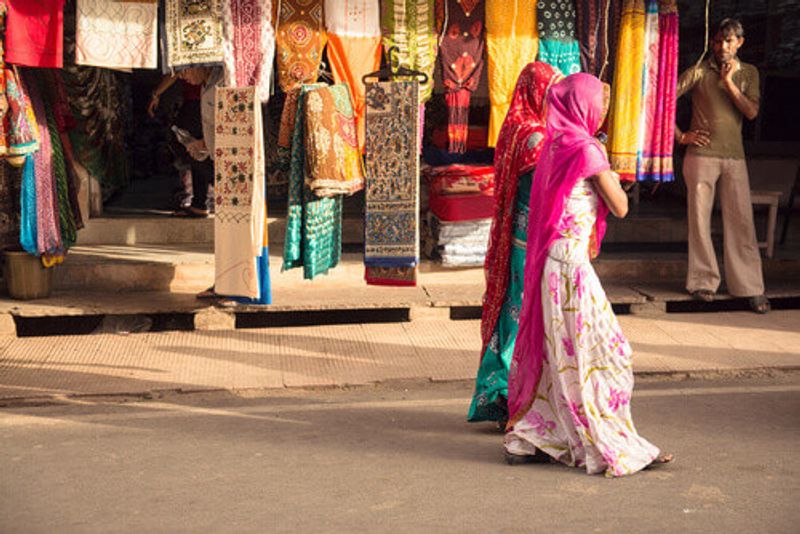 No matter how you spend your days in Udaipur, one thing's for sure: its magic will leave a lasting impression on your heart and soul that will stay with you for years to come.