Visiting Havana won't be the same without some of these quintessential experiences
Havana is no longer an off-the-beaten destination but a travel hotspot that's become incredibly popular since its borders were opened in 2015. Whether it's the allure of the city's stunning colonial architecture and the charm of the old town, the warmth and friendliness of the Cuban people, or just the opportunity to sample mojitos and cigars at its birthplace, the draw of Havana is undeniable.
Here, some of the unmissable experiences to seek out while you're visiting.
Seek out Hemingway's old haunts
A fixture of Cuba, Hemingway's 20 years therefrom 1939 to 1960 has been immortalised in his old villa, Finca La Vigia (open daily), where he wrote seven books, including The Old Man and the Sea, A Moveable Feast and Islands in the Stream. A sight that can be visited today, the 'lookout house' was built in 1886 by a Spanish architect Miguel Pascual Baguer and remains largely intact with many details illustrating his daily life: a Corona typewriter used by him, hunting trophies, books everywhere, including the bathroom. If you do not manage to head there, amble over to the Ambos Mundos Hotel from the 1920s. Room 511 was where Hemingway stayed off-and-on in the 1930s and has been turned into a museum with an entrance fee of $2 CUC – the same amount he used to pay to spend a night there. Then there's the sultry red velvet El Floridita bar where Hemingway was known to frequent. You'll likely have to get in line to take a photo next to his bronze likeness but while you wait, live music will keep you entertained.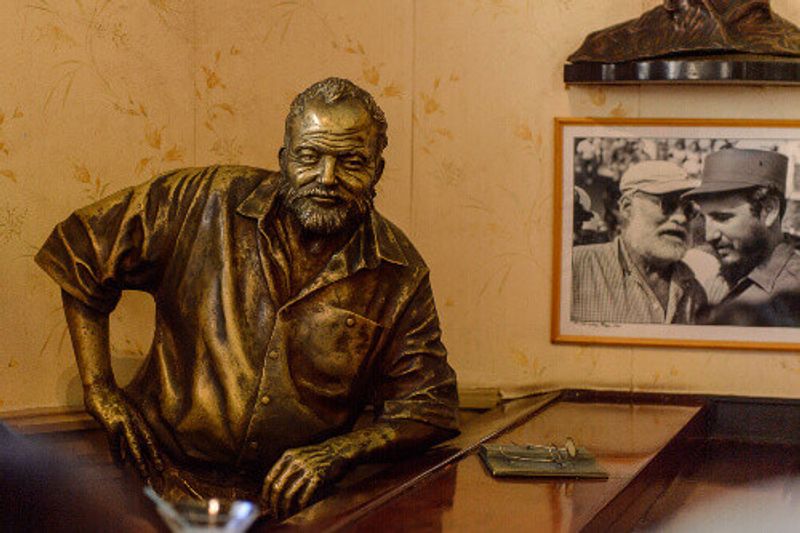 Feel the Che Guevara spirit
He may have passed in 1967 but Che Guevara's spirit lives on strong in Cuba. To this day, school children are known to chat, "We are the pioneers for communism, we will be like Che" at weekly assembly. To get a feel of his revolutionary spirit, visit the Mausoleo del Che Guevara in Santa Clara. There, pay homage to his remains along with twenty-nine of his fellow combatants killed during Guevara's attempt to spur an armed uprising in Bolivia in 1967. The full area, which contains an imposing 22-foot bronze statue of Guevara, is also home to various personal effects (his gun, pictures of him smoking cigars, his own water bottle), as well as medical certificates and an inscription of his farewell letter to Fidel Castro.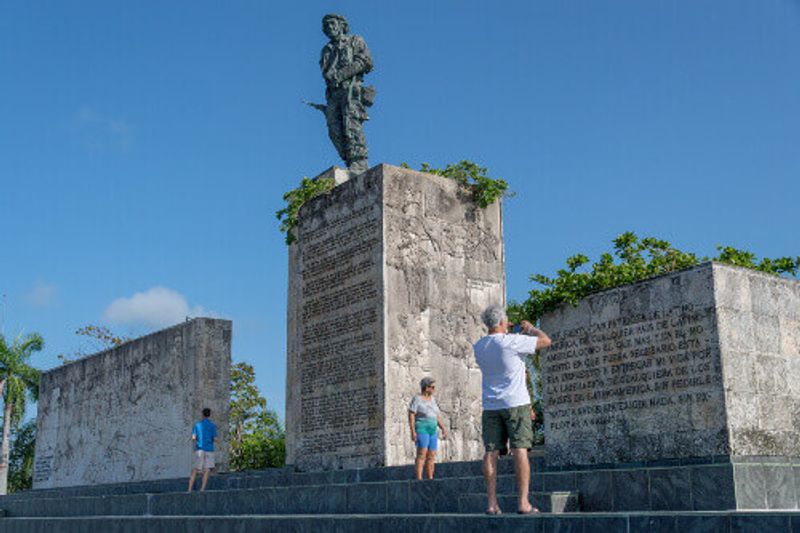 Catch the sunset at The Malecon
This historic 8 km stretch along Havana's coast is one of the better places to catch the sunset in Havana. Built in 1901, during the temporary US rule in Cuba, it's become treated as Havana's temporary living room with everyone from the locals to poets to minstrels and fisherman gathering to promenade, or simply soak up Havana's soulful vibe, shapes and colours. Keep an eye out for the 18th- and 19th-century stately homes that dot the stretch the mixture of architectural styles and fracases makes for quite the postcard memory.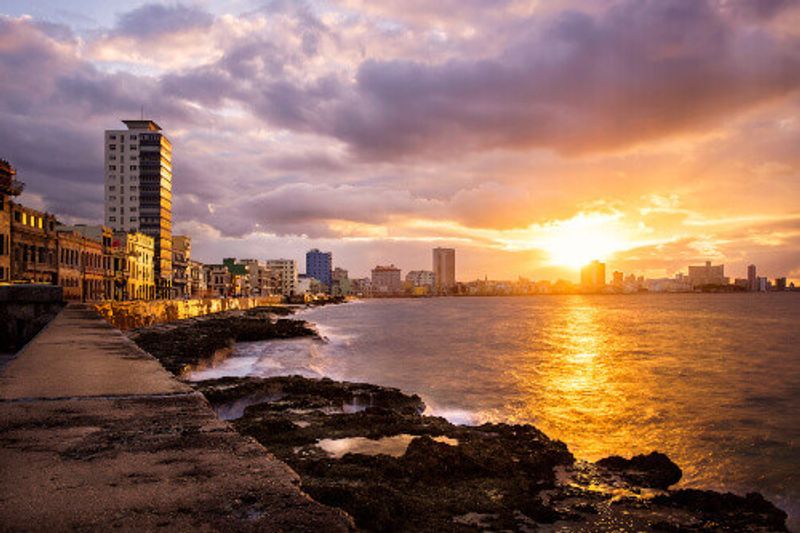 Visit the Museum of Revolution
Regardless of your political leanings, the Museum of Revolution is dedicated to the Cuban Revolution and not to be missed. Built in the 1920s, its opulent neoclassical style was deemed too ostentatious by Fidel Castro to be used as a presidential palace and thus was turned into the museum that it is today. Aside from displaying the actual Granma (the boat that transported revolutionaries, including Castro from Mexico to Cuba to overthrow the government), the grand interior – there's a Hall of Mirrors similar to the one found at the Palace of Versaille, a Golden Hall – itself is worth a look. Also on show are objects preserved from the war against Batista from 1953-1959.
Drink a lot of mojitos
Whether you choose to have a mojito in one of Havana's grand hotels, or an alleyway bar in the old city, make sure what you're throwing back contains Havana Club rum. The deceptively simple cocktail of rum, fresh lime juice, cane sugar, muddled mint and sparkling water is a drink that's become associated with Cuban chill. What makes having one so special in Cuba - aside from its famed status as a drink of choice by Hemingway – is the way the city's bartenders concoct it. At La Fontana the bartender uses a touch of Angostura bitters and Yerba Buena (an aromatic herb). A less potent version can be found at the romantic Torreon de la Chorrera, a 17th-century fortified stone tower situated west of the old town on the Havana waterfront, and Hemingway apparently swore by the ones at La Bodeguita del Medioin the old town.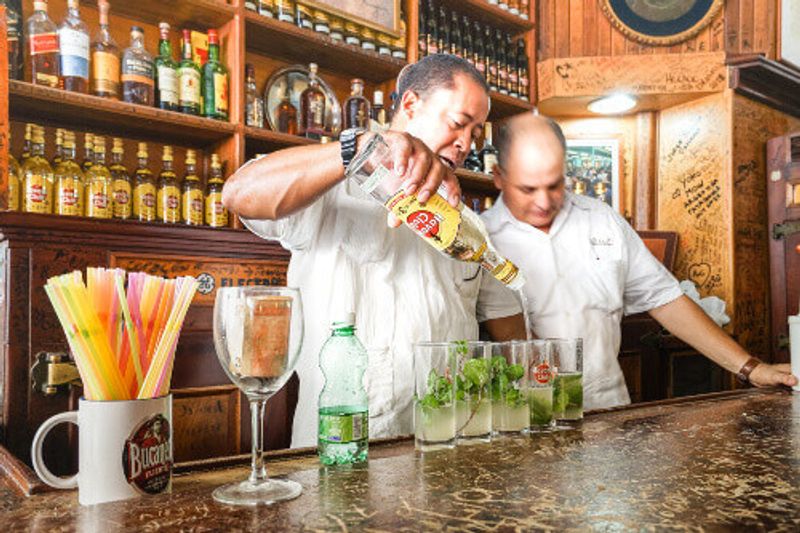 Smoke like Castro
Castro's legacy surely lives on, especially in the 7.5 inch-long, 40 ring gauge Trinidad, said to be his favourite. Made in Havana at Fábrica El Laguito, the legendary home of Cohiba located in Havana's Miramar section. To schedule a visit, call ahead to Tabacuba, the state-run tobacco company, to organise a visit for a first-hand look at how Robustos, Lanceros, Behikes and, if you're lucky, the legendary Trinidad are made by hand.