Narnia or Disney - Plitvice is truly one of the most magical places in Croatia
It is no surprise to those that have visited it, that Croatia's most popular tourist destination is Plitvice Lakes National Park. In a country full of pine forest landscapes, sun-soaked mountain ranges and thousands of miles of beautiful Mediterranean coastline it is this national park that still draws most visitors. The Plitvice Lakes National Park is 300 sq km of lush forest, shimmering lakes, rainbowed waterfalls nestled amidst the incredible variety of flora and fauna that is unique to this protected area.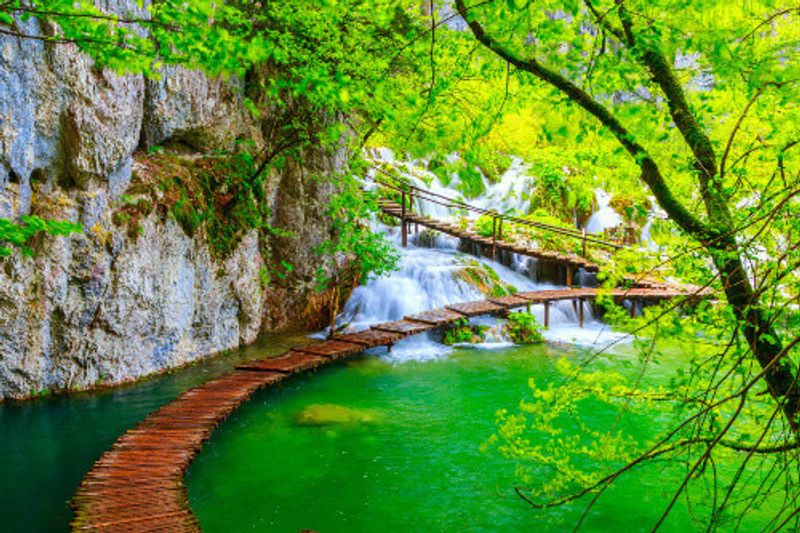 Visitors come to stare in awe and experience the stunning interconnected lakes that are constantly changing colour. The bright blues reflected up from the crystal clear waters are produced by the water flowing over limestone rocks, which cloak the floor of the lake in white chalky powders. This reflects the light from the sky and the coloured moss and algae the water runs over, on to the water surfaces.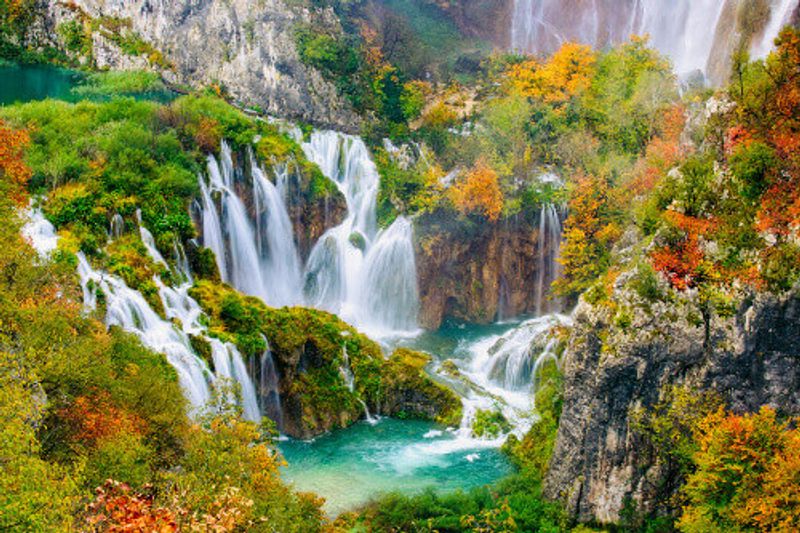 This natural landscape that has created this network of 16 lakes, connected by a series of magical waterfalls and waterways, feels like something from a Disney cartoon. One of the most stunning view points is Veliki Slap. As it is not well sign-posted you can either ask staff for directions or take the boat across the lake from Entrance One and head up as high as you can.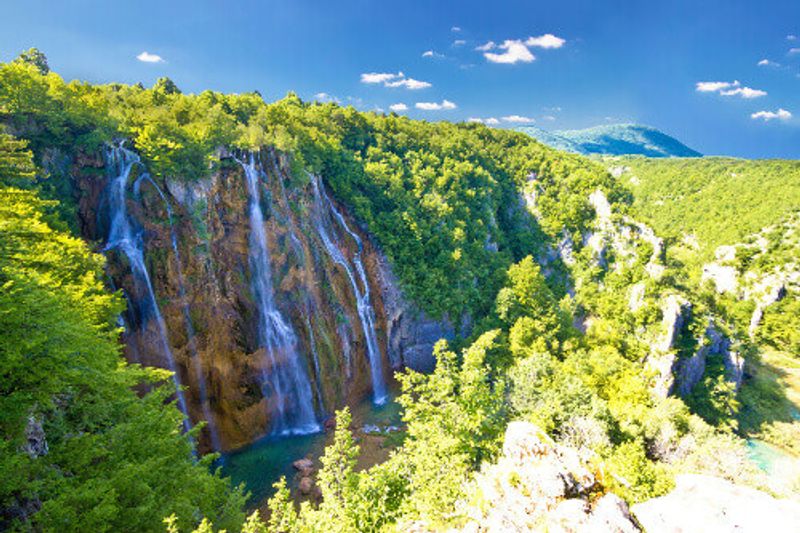 Although you might not catch Disney birds singing you a tune, you might well be surprised by the incredible array of natural wildlife that does live here. As well as deer, bears, wolves, lynx and eagles all share this forested land. There are also 55 different types of orchid and all kinds of lush plant life that have helped shape and create the lakes and waterways that flow through the park.
Although this rural spot of forest land might feel remote and isolated, it has been a key point in Croatian history. All the way back in the 1500s Serbian border guards were stationed here, protecting their land from border incursions, but that didn't stop the land here being occupied by both the Ottomans and Habsburgs. In 1777 visitors wrote about the natural beauty of Plitvice and by 1890 the first tourist hotel had opened in the area. A strategic spot between Zagreb and Dalmatia, it was a regular stop-off point for the Habsburgs. By 1949 it had become a national park and in 1989, it achieved UNESCO World Heritage status. Shortly afterwards in 1991, Plitvice became an early flashpoint in the Croatian War of Independence.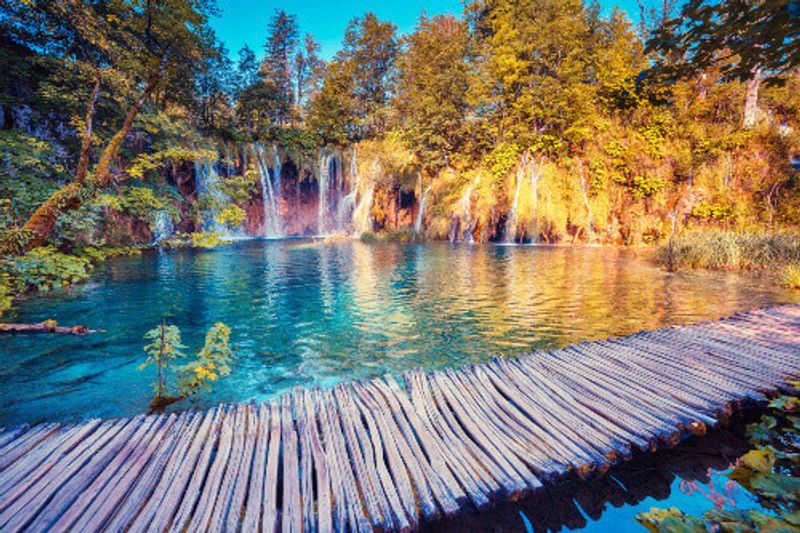 Today, visitors can explore the park by walking through tastefully designed wooden walkways and bridges, giving people the chance to hike and explore safely.
In the summer months from April to October, boats take people on to the water and tourist trains through the forest, making getting around the 300 sq km park a little easier. There is accommodation in the park for those wishing to explore a little deeper but it is easy to enjoy on a day trip. The park isn't just a 'summer' park either. Each season presents a different magical show of colours with the winter being among the most stunning. The snowy forest and icy blue lakes giving visitors the feeling that they have stepped through the wardrobe into Narnia.