Be one with nature at this UNESCO-protected biosphere reserve, arguably one of the most beautiful in the world
One of the most awe-inspiring nature reserves in the world, Torres del Paine is a magnet for adventurers and photographers in Chilean Patagonia. Known for its incredible mountains, glaciers, blue lakes, and sweeping landscapes from forests to pampas, the park is a popular spot for hikers and campers, who make use of its numerous, well-serviced refugios (the equivalent of park hostels) and campsites. A few of its most dazzling sights are the stunning Grey Glacier – a rugged, silver-blue spectacle nourished by the Southern Patagonia Ice Field – and picturesque French Valley, which many claims is the most scenic area in the park. Torres del Paine is structured in a way that welcomes visitors of all abilities and schedules – even if you only have a day, you'll still be able to take in the best that the park has to offer.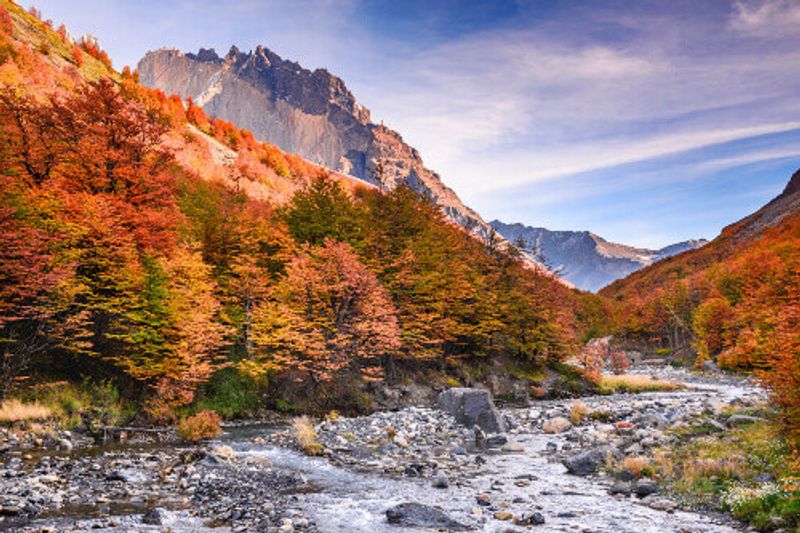 The park is named for its iconic granite mountains or towers (torres), with paine (pie-nay) meaning blue in Tehuelche. The Tehuelche language was indigenous to the statuesque nomadic hunters of Chile and parts of Patagonian Argentina, also known as the Aónikenk, who were the alleged patagones or giants seen by early Spanish explorers. Like many parts of Patagonia, Torres del Paine is subject to unpredictable weather and notoriously strong, chilly winds, so wrap your electronic valuables in plastic, dust off your sturdiest sneakers or hiking shoes, and bring a good windproof/waterproof jacket.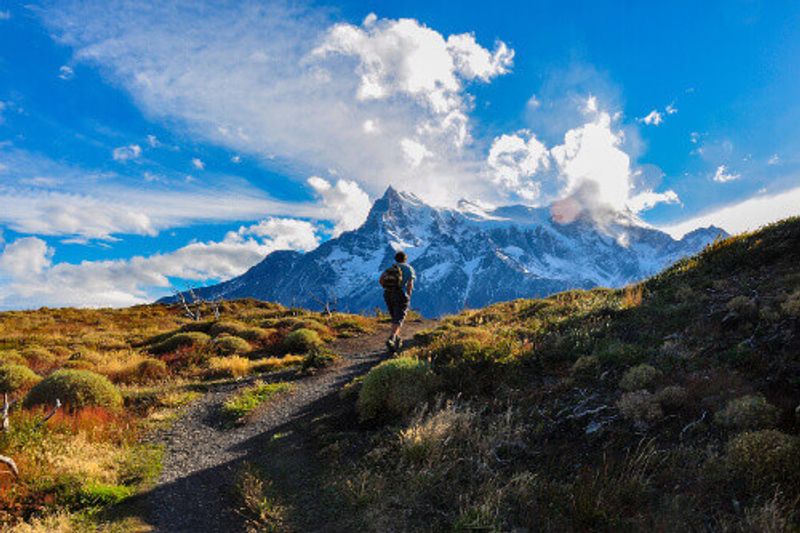 Things to do
Lake Nordenskjöld (or Lago Norgenskjöld), named after Swedish explorer and scientist Otto Nordenskjöld, is an expanse of dramatic turquoise shades; depending on the day's conditions, the water may have shifting colours. It's also home to the Salto Grande waterfall and a local population of guanaco, which are similar to llamas (like llamas, they also spit when frightened, so keep your distance). A trip to the lake means a view of the famed French Valley, which is a little trickier to access without a hike. There's also Lake Pehoé, known for its cool blue hues.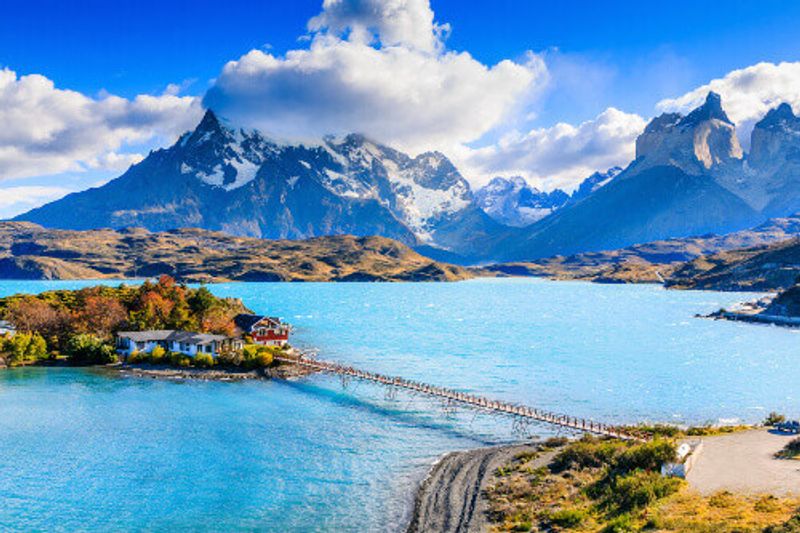 If you're here for mountains, you're in the right place. The eponymous Torres del Paine are unmistakably majestic centrepieces of the Paine Massif, individually known as Torres d'Agostini, Torres Central and Torres Monzino. There's also the Cuernos del Paine or the 'horns' of Paine, a series of unusually shaped granite spikes over 2,000 m tall; some of the more colourfully named cuernos are the Aleta de Tiburón (the shark's fin), La Espada (the sword), and La Máscara (the mask).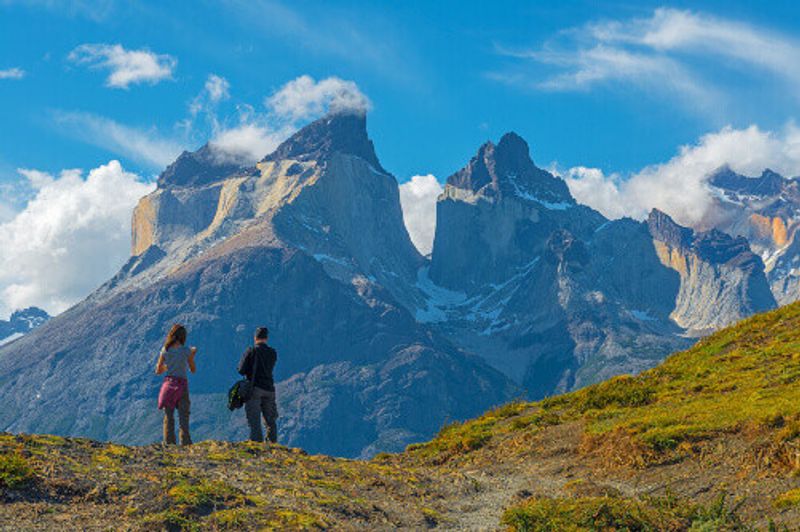 Things to eat
All the park's hotels have restaurants that offer standard hotel fare, but at slightly higher prices, given the park's remote location. The park's refugios have simple hot meals available for visitors (including vegetarians), as well as small, basic convenience stores, though these are usually geared towards hikers buying cooking supplies. We recommend bringing snacks for a day trip, but avoid bringing fresh food items in from Argentina, as they'll be taken off your hands at the border. On the upside, clean, fresh water is abundant – if you're game to fill your bottles from glacier-fed streams, err on the side of caution and do it upstream or away from footpaths.