On the shores of Lake Villarrica, near the snow-capped Villarrica volcano, Pucón is an adventurer's dream come true
At first glance, entering Pucón might feel like you're walking into a lakeside alpine village somewhere in Europe – that is until you catch a glimpse of the lake's black volcanic sand beaches. This charming town is a mecca for adrenaline junkies and outdoor-lovers, as it offers a wealth of year-round activities and beautiful views no matter the season. If you're visiting in June, you'll also catch Mapuche New Year. The town is a great base to visit various national parks in the surrounding area, such as the Huerquehue National Park and the Villarrica National Reserve.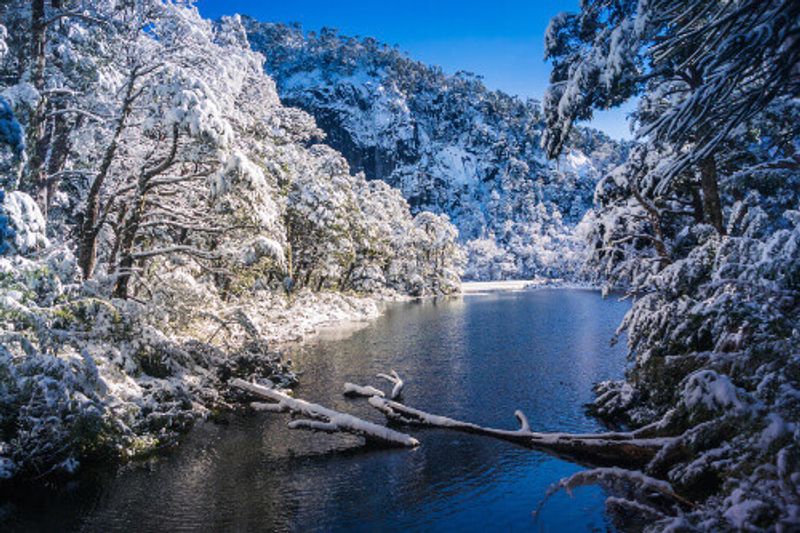 As Pucón has become a popular destination for local, regional, and international tourists, it has developed a robust infrastructure for visiting tourists, as well as a thriving expat community. Thanks to the combination of its indigenous Mapuche community and history of German immigrants, Pucón has a great variety of restaurants and cafes – keep your eyes peeled for delicious local patisserie and chocolate. While the town was historically a holiday retreat for wealthy Chileans, today Pucón has something for everyone, on any budget.
It's all about the volcano
The Villarrica volcano is a big attraction here, even though it's one of the most active in the world – visitors can sign up for guided ascents (pending volcanic activity, of course) or hike around the base; there are other volcanoes in the area, too, but Villarrica is officially part of the 'Ring of Fire' around the Pacific Ocean. During the winter, visitors ski its slopes, and in summer, mountaineers eagerly ascend to its crater; after visiting the top, you can even sled down, as the volcano is always topped with snow. Due to the rich, dense volcanic activity in the area, Pucón has fascinating underground volcanic caves, as well as several geothermal hot springs that make it an extremely popular destination for hydrotherapy enthusiasts. One of the most popular is the Termas Geométricas, a system of seventeen thermal pools joined by a rustic wooden path.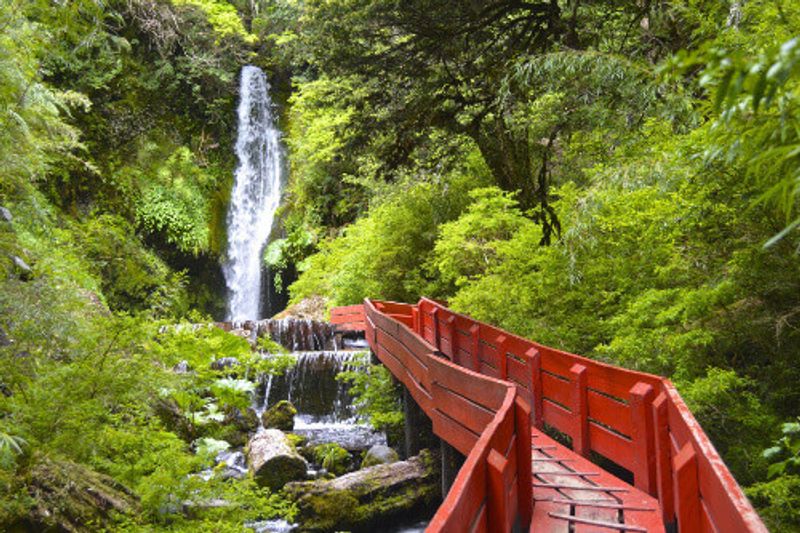 Things to do
If you're not into the idea of heading to an active volcano, there's plenty to do in the area: hiking, trekking, horseback riding, snow-shoeing, fly-fishing, whitewater rafting, and kayaking are all popular activities around town – if you're looking to inject a little more adrenaline in your vacation, there's also skydiving.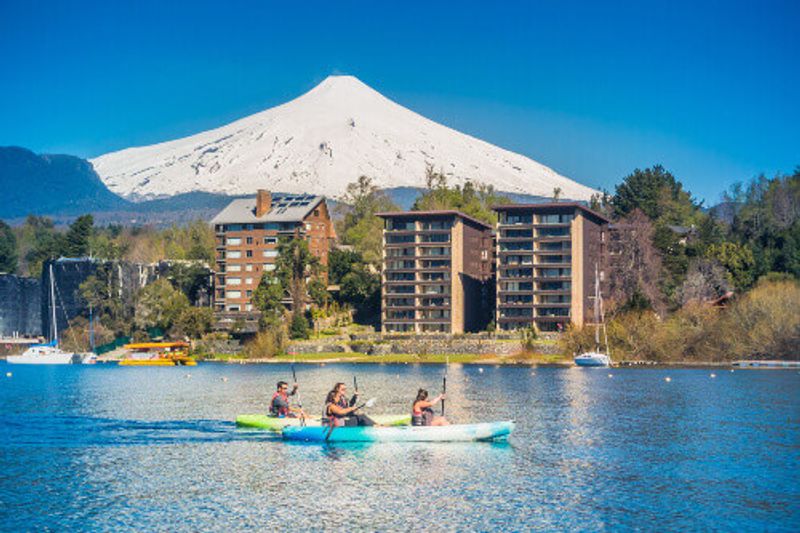 Visit the Huerquehue National Park to check out the ancient araucaria (monkey puzzle trees) that make up a big part of the coniferous forest landscape. Animal-lovers can look forward to spotting the world's smallest deer (the tiny pudú), culpeo (Andean fox), and the adorable but endangered kodkod (also known as the güiña), the smallest cat in the Americas.
Pucón is also home to a thriving indigenous arts and crafts scene, with plenty of handmade silver and leather goods. Sign up for a visit to a Mapuche village, or drop by the Feria Artesenal de Pucon – a colourful market on the way to the Villarrica volcano – to pick up some handmade wooden flowers, a Pucón specialty, and fresh local preserves.