On the surface Saint John may have an industrial cloak but get beneath her skin and you'll soon uncover a wealth of history, culture and nature waiting to be explored
Say hello to Saint John, an intriguing maritime city with an epic food and wine scene located on the Bay of Fundy in New Brunswick on the east coast of Canada. The city's top claim to fame is that it's the only city set on the Bay of Fundy, which has the highest tides in the world – the record is higher than a four-storey building. Wow.
With a history that dates back to 1604, Saint John is also one of Canada's oldest cities; its industrial past saw shipbuilding, timber and trade dominate the region's economy in the 19th century. Today, however, that industrial past is being shaped by a new generation who are converting the city's age-old buildings into microbreweries, boutique hostels, charming bistros and cute-as coffee shops.
The Saint John City Market is a wonderful place to start your sojourn in the city. It's the oldest market in North America and is open Monday to Saturday all year long, with a delicatessen, fresh seafood, local arts and crafts plus delicious sweet treats from gelato to doughnuts all on offer.
Given Saint John is surrounded by rocky cliffs, pretty coves, jutting peninsulas, stunning coastal views and raw wilderness, all set around the Bay of Fundy, it makes for the idyllic place to get outdoors. A must if you like cycling or hiking is to explore some of the 35-kilometre trails at Fundy Trail Parkway, a 2,559-hectare park. The parkway winds past a cascading waterfall, 60-metre suspension bridge and picturesque coves.


A popular road trip that's a little further afield (around two hours from Saint John) is to Hopewell Cape, home to 600 million-year-old rock formations called Hopewell Rocks. These age-old natural wonders are also called the Flowerpots Rocks; they were caused by tidal erosion and are one of the biggest drawcards for tourists visiting the region.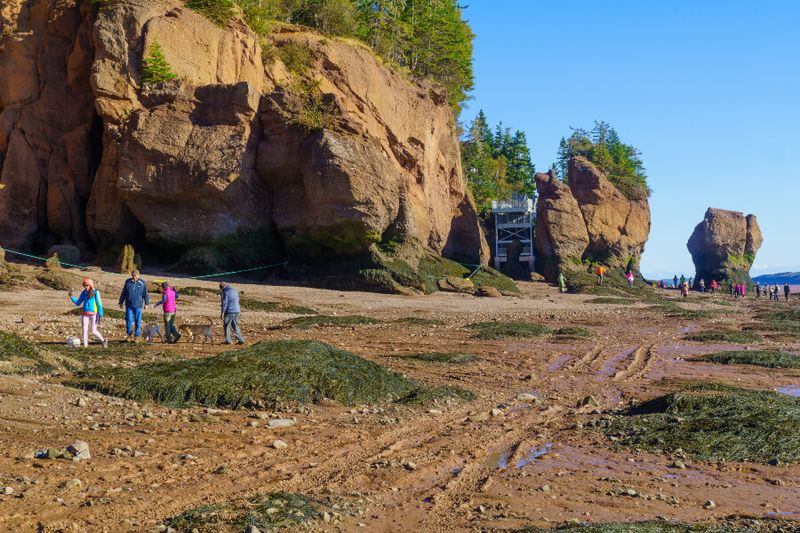 Back in Saint John you can get your fix of history by visiting the New Brunswick Museum, Canada's oldest continuing museum. Also be sure to stop off at the Carleton Martello Tower, a site that played a key role in conflicts leading up to World War Two; or tour the Loyalist House, which nods to the city's British loyalist heritage.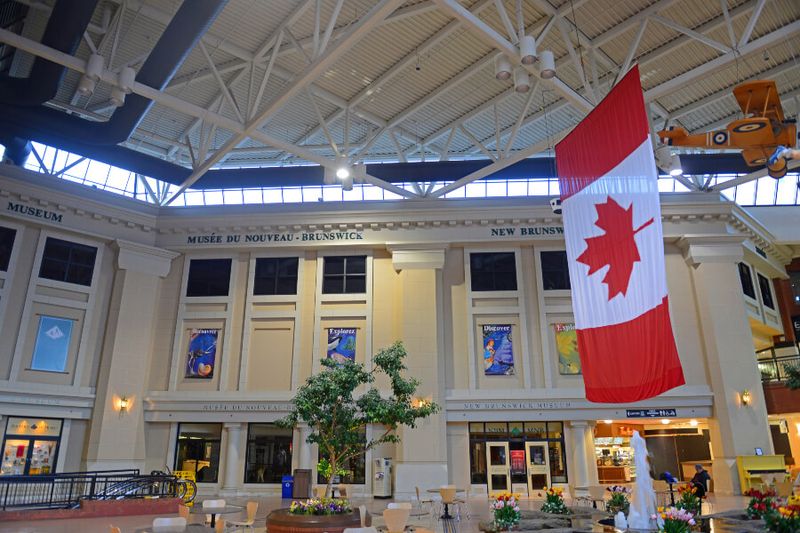 After all the sightseeing and exploring, you'll do well to reward yourself with a tipple or two at one of the city's hip microbreweries. First stop is Loyalist City Brewing Co., for a hoppy ale to die for. Next, head over to Picaroons General Store to sample one of its famous craft beers. Finish up at Big Tide Brewing Company, the city's only brewpub and restaurant, for a burger and a beer, or choose to indulge in some delicious seafood elsewhere.


Billy's Seafood Company inside Saint John's historic City Market is a winner (try the lobster mac and cheese), while Grannan's Seafood serves up a killer menu including shrimp cocktail, jumbo-sized scallops, seared cod and butter curry and the classic seafood chowder. You'll be so satiated you'll drift off into the deepest sleep ready to do it all again in the morning.