The Top End town of Katherine is loved for its quintessential outback vibe and easy access to a number of remarkable natural landscapes in the Northern Territory waiting to be explored
Imagine this: still water holes that are as glassy as a mirror, Top End native bush tucker that is surprisingly tasty, starlit nights, flickering campfires, and every other uniquely Australian experience that comes to mind. Then picture yourself experiencing all of this way up north in and around Katherine, a true gem of the Top End region and a quintessential country town, which is located 320 km south-east of Darwin.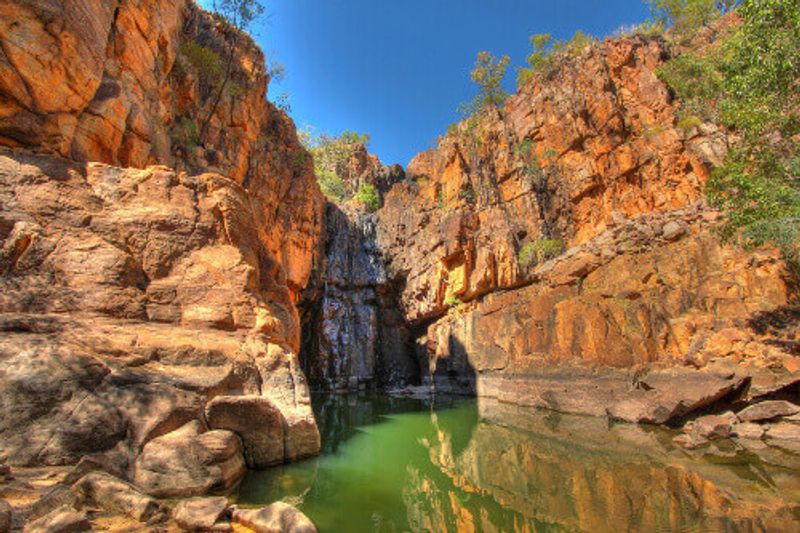 Holiday makers, backpackers and discerning travellers adore Katherine due to its position on the doorstep of many of the Northern Territory's most revered hotspots, including Nitmiluk National Park and Litchfield National Park. The historic town of Katherine dates back to 1872 and is a pioneering region of the outback thanks to it being a former outpost of the Overland Telegraph Line, a 3,200 km telegraph line that connected Darwin with Port Augusta in South Australia.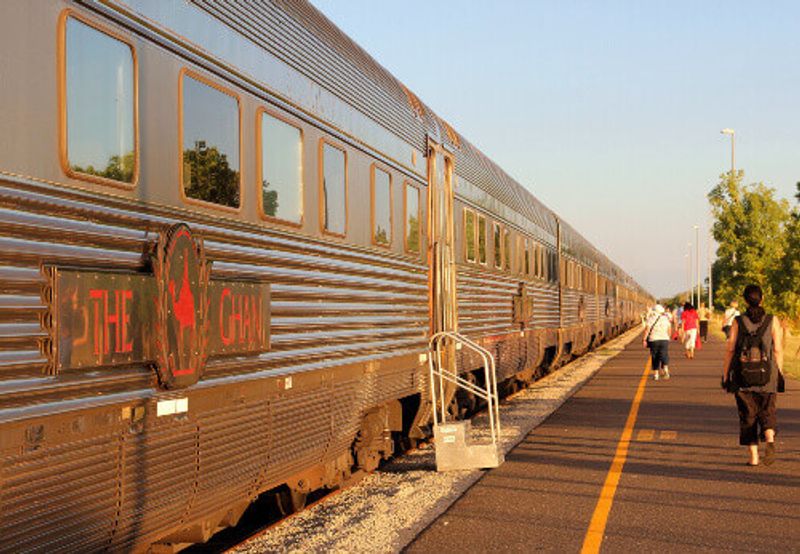 Attractions abound in this part of Australia, so you'll never be without something to do. You can take a dip in natural thermal hot springs at the Katherine Hot Springs; enjoy one of several outback experiences where you can learn what life on a remote cattle station in the NT is really like; take a swim at the beautiful Edith Falls; or get your cultural fix and discover centuries-old Aboriginal artefacts at the Katherine Museum.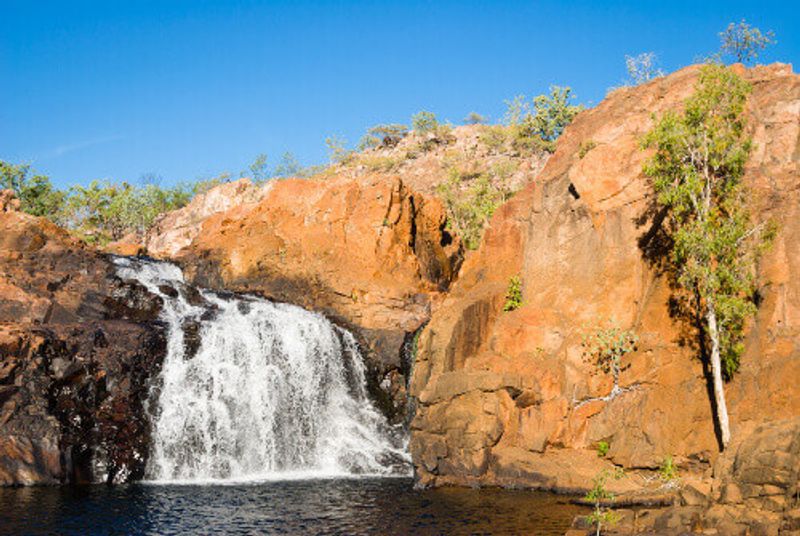 Natural experiences can be found throughout the region and will stay with you for life. The crème de la crème is the stunning Katherine Gorge at Nitmiluk National Park, a 30-minute drive from Katherine. You can choose to see the gorge on foot, via canoe, from the air on your own scenic helicopter flight, or on a sunset dinner cruise. One thing's for sure, however, you choose to experience Katherine Gorge, it's a given you will be mesmerised by her beauty.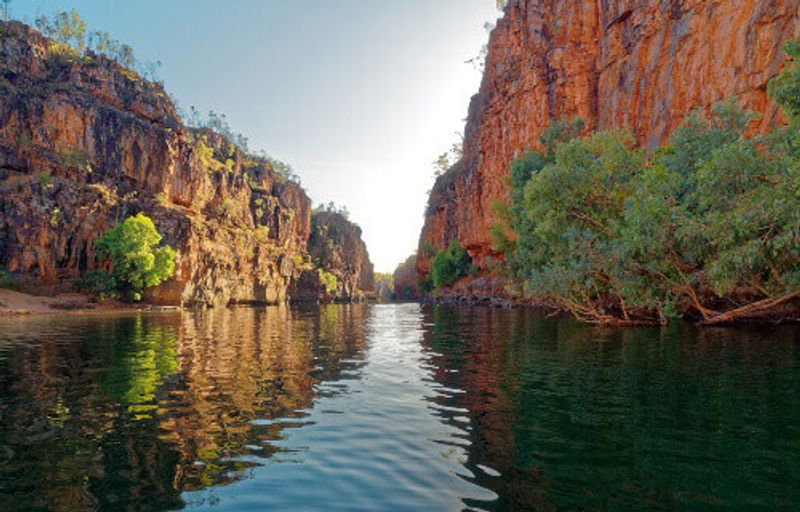 Litchfield National Park is another day-tripping hotspot from Katherine and can be reached via a self-drive itinerary or organised tour in around three hours. Bring your camera as the multiple cascading waterfalls and freshwater pools at the base of jutting rock formations make for idyllic picture-perfect opportunities. Cutta Cutta Caves Nature Park, south of Katherine, is also recommended; here you'll find ancient limestone caves sitting 15 m below the water's surface.
Once you've ticked all those tourist boxes, head along to one of the most unique dining experiences you'll ever encounter.
At Marksie's Stockman's Camp Tucker Night you can expect campfire tales (or 'yarns' as they love to call them up here); jugs of 'Jungle Juice', a homemade drink of native mint and forest berry herbs; stew and dampers flavoured with native bush fruits and spices, and much more. Located at Katherine's Top Didj Cultural Experience grounds, the campsite evokes a true stockman's camp complete with bush sounds and roaming wildlife. It doesn't get much more Australian than out here.