Caribbean Cuba has mystified travellers for decades with its lively culture and geopolitics – here's everything you need to know about planning your trip of a lifetime
For so long, timeworn Cuba was reserved for the most adventurous travellers. Its cities were shrouded in mystery and its cobbled, colonial towns were all but closed to foreigners. But the landscape, both physically and mentally, is changing. More people than ever are visiting the vibrant streets of this Caribbean gem to see what Cuban hospitality is all about, and explore the country while it retains its authentic spirit.


Here, everything you need to know for your first trip to Cuba.
Visas
Visitors to Cuba require a Tarjeta de Turista (Tourist Card) for entry. Unlike a standard visa, a Tourist Card is easy to obtain, but conditions vary depending on nationality. For example, Australians are granted a maximum stay of 30 days with a Tourist Card, while Canadian citizens can stay for 90 days.


Obtaining your Tourist Card will depend on how you get to Cuba. If you plan to fly from Mexico, you will be able to purchase your tarjeta at the airport before boarding your flight to Havana; it should cost approximately US$20 (MXN$200) and is generally paid for in cash. On the other hand, some Canadian airlines include the cost of a Tourist Card in the ticket, and will distribute them on the plane.


As conditions vary and entry requirements can change at any time, ensure you check with your airline or travel company prior to departure, as well as your country's Foreign Affairs website.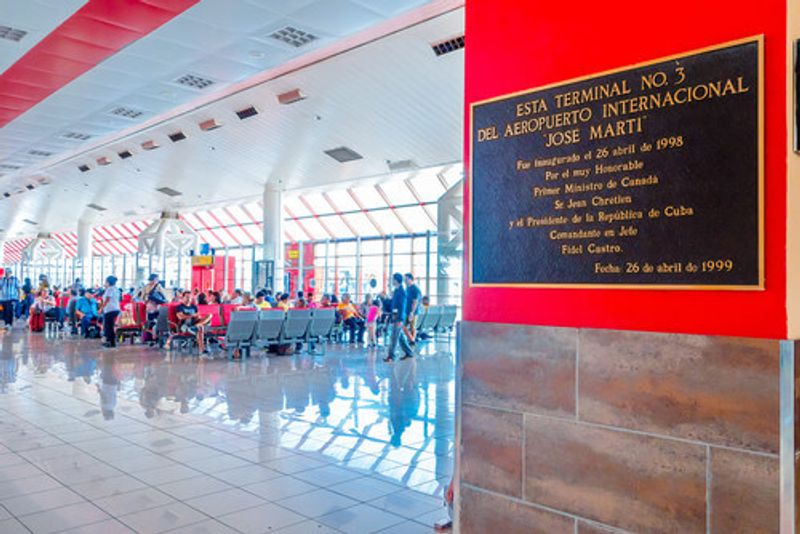 Currency
Cuba has two currencies: the Cuban Convertible Peso (CUC) and the Cuban Peso Nacional (CUP). The former is the most common, pegged against the US dollar and used by travellers for goods and services. The CUP is considered the local currency, and is worth substantially less than the CUC (1 USD = 1 CUC = 24 CUP). Officially, you don't need to worry about the CUP, as everywhere accepts CUC; just make sure to check any change you receive is in the same currency you paid with.


The other important thing to know, is that Cuba is a closed, cash-economy. Due to US embargoes, credit cards affiliated with US banks, such as AMEX, may not work at ATMs. It's best to check with your bank prior to departure to determine whether your card will be accepted. Otherwise, take cash to exchange upon arrival. For the best rates, bring Euros or British Pounds (we recommend AU$300-$400 worth, depending on your card situation), and convert them at a bank or CADECA (state-owned foreign exchange office). Australian Dollars are unlikely to be accepted, and US Dollars will incur hefty fees, so it's best to avoid both.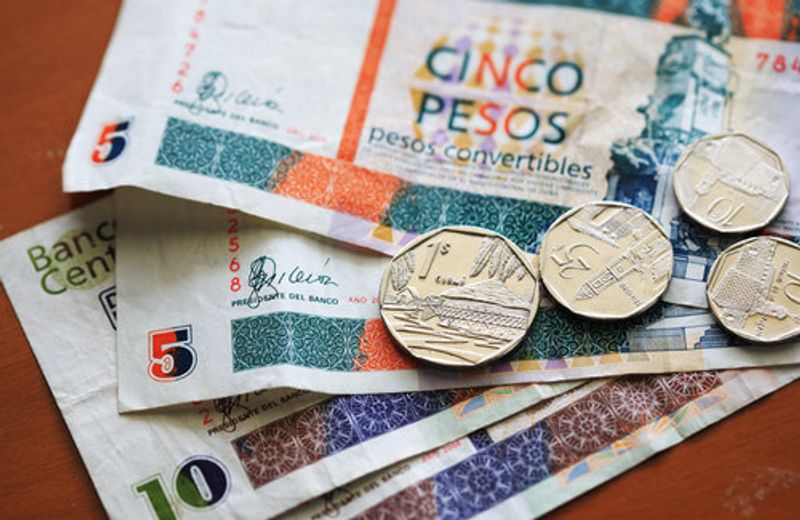 Tipping
In Cuba, tipping is an important part of life. Many Cubans live on meagre Government salaries, taking home less than US$50 a month, so while a few dollars may not be much to you, they could significantly help your driver, hotel staff or anyone else who assists you during your travels. Additionally, if someone goes out of their way to help you on the street, or promises you entry to a special event, you can expect they'll ask for a tip. Carry plenty of CUC$1 notes, and aim to tip around 10% of the bill at restaurants (more for great service).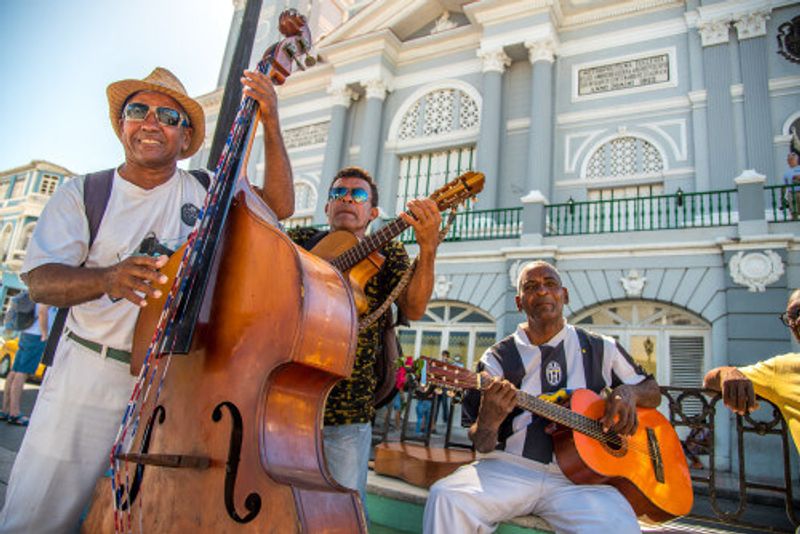 Wi-Fi
Internet in Cuba isn't as simple as finding a network and entering a password. Here, Wi-Fi (pronounced 'wee-fee' in Spanish) is government regulated, and only accessible in designated hotspots across the country. As of early 2019, there are just under 1,000 hotspots, scattered in public parks, plazas and busy promenades; if you see a cluster of people on their phones, there's a good chance they're connected to the internet.


To access Wi-Fi, you'll need to purchase a NAUTA internet card, either from an ETECSA (Cuba's telecommunications company) office, or from a hotel. Expect to pay around CUC$1 for one hour, or more if you're purchasing it outside of an ETECSA. For use, find a hotspot and enable Wi-Fi on your phone. A login screen should appear, asking you to enter the usario (username) and contraseña (password) on the back of the card. Once that's accepted, you'll be connected. Just make sure to click cerrar sesión (log out) if you want to stop using Wi-Fi and save your remaining minutes for another time.


While the network gets stronger, cheaper and more accessible every year, don't expect the speeds you get at home. Instead, embrace the Cuban way and enjoy your time off the grid.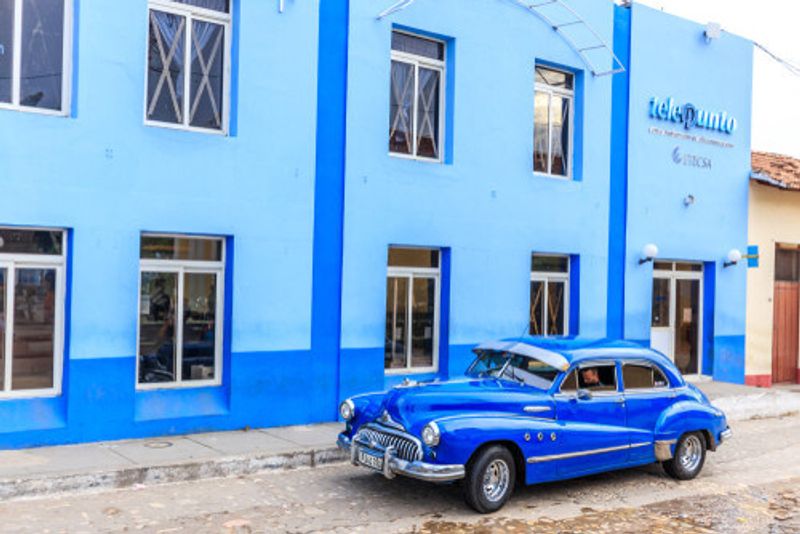 Language
The official language of Cuba is, of course, Spanish, but the country's location and historic African ties mean that a small percentage speak other languages like Lucumí, Haitian and Creole. Due to Cuba's isolation from the west, many older people never learned English, unless they were involved in the tourism industry. Guides are likely to have a good grasp, but B&B owners may only speak a little, if any.


In Havana, a growing number of young people are learning English and are eager to interact with visitors. Ultimately, whether you speak to locals in Spanish or English is up to you, but the more you can communicate, the richer your experience will be.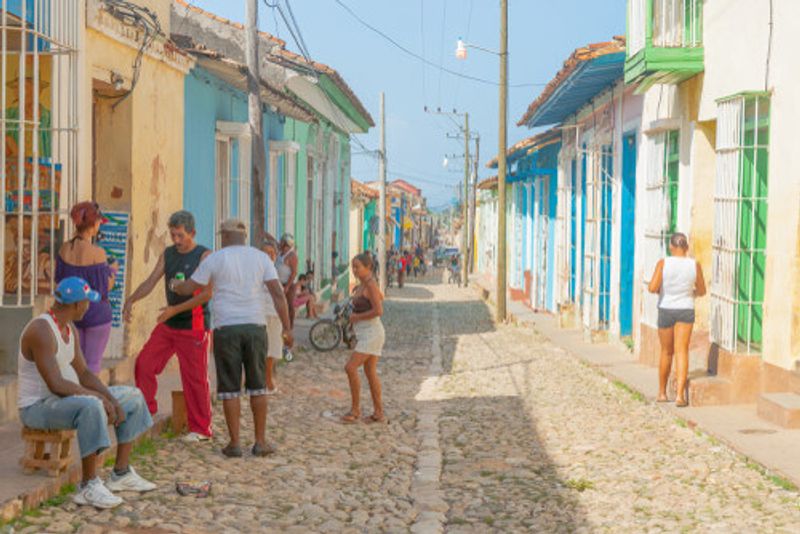 Safety
While there's a lingering stereotype that Latin America is dangerous, the opposite could be said for Cuba. In fact, its capital is one of the world's safest, and the country has a green status of 'exercise normal safety precautions' on Australia's foreign affairs site, Smartraveller (check your own country's site for information). Serious crime rates across Cuba are also very low; unlike most places around the world, there's practically no dangerous, off-limits areas, even in Havana.


Other than keeping your wits about you, as you would anywhere, the only thing to be aware of is petty theft and swindlers. These professional scam-artists or jineteros target tourists and offer everything from Cuban cigars, to private tours, or exclusive restaurant entry, all in the pursuit of dinero (money). Thankfully, jineteros are typically friendly and non-violent – most of them live off the tips garnered from generous visitors. In most cases, if you give a firm no gracias (no thanks) or no me molestes (don't bother me), they'll leave you alone.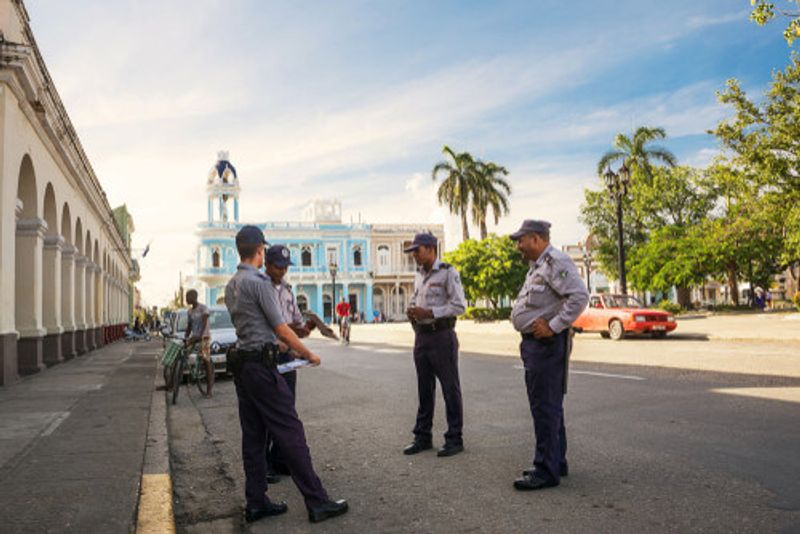 Finally, set your expectations accordingly
Cuba is home to beautiful landscapes and a vibrant culture, but it's important to remember that this country isn't like its glamourous Caribbean neighbours. Facilities across Cuba are relatively basic and its hotels, while perfectly clean and comfortable, shouldn't be compared to western 5-star standards. B&Bs are among the best accommodation options, as they connect you with locals and have their own distinctive charm. Plus, by staying in homestays, you're directly supporting the Cuban people.


Between touring the colonial streets, taking salsa classes and relaxing on the pristine coastline with a mojito in hand, you'll barely have time to worry about accommodation, anyway.