From hearty game meats, to freshly foraged berries, Alaskan cuisine is a treat for taste buds
Alaskan food is a product of its geography. The 49th state has the longest coastline in the US, stretching for 10,686km, and a staggering three million lakes, so it's hardly surprising that seafood is the cornerstone of its cuisine. Fish, oysters and crab are among its most popular catches, and thanks to strict sustainability regulations, Alaskan seafood is some of the freshest in the world. Throw in an array of game meats and dishes originally eaten for survival by the first Alaskan Natives, and you've got quite the diverse culinary scene.
Here, eight must-try Alaskan dishes to sample during your travels.
1. Fish, glorious fish
Between its great lakes and seas, Alaska is home to 48 species of fish, making it an angler's paradise. Grab a rod and join in, or watch the experts attempt to bag the biggest catch of the day, from chinook salmon to rainbow trout. Thanks to the variety available, people can enjoy almost every imaginable fish dish if they know where to look. From grilled salmon, to rockfish tacos and cioppino stew, Alaskan restaurant menus are a mecca for seafood connoisseurs.
Indulge in an unbeatable helping of good, old-fashioned fish and chips at the Alaska Fish and Chips Company in downtown Juneau. Their deep fried halibut and chips is regarded as one of the best in the city; sit out on the deck for spectacular harbour views.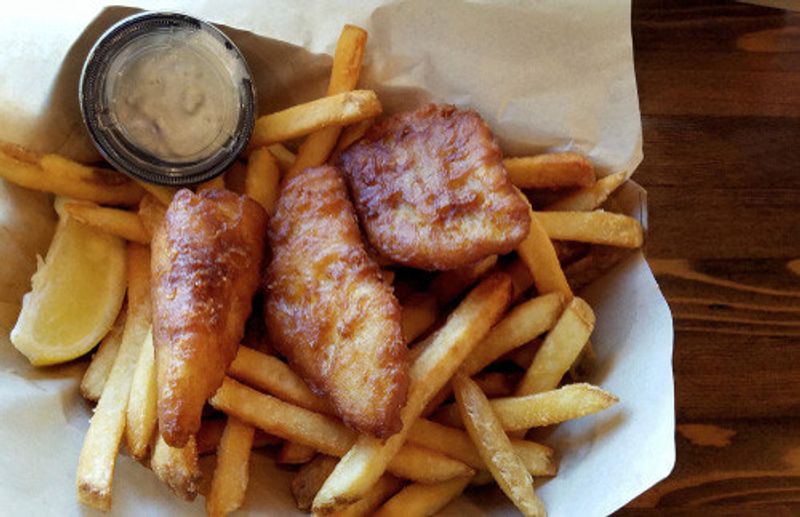 2. Reindeer sausage
Once confined to street stalls, reindeer sausages have become one of the state's most iconic foods. Alaskan reindeer are considered a type of caribou, and descendents from a herd of Siberian reindeer brought over in the 19th century. Today, reindeer sausage – typically a mix of reindeer and pork or beef mince – is a breakfast staple across Alaska, served as a side to eggs, toast or even pancakes, as well as grilled and topped with onion.
For a classic rendition, visit the Red Umbrella Reindeer stall in Anchorage, where owner Andres Guarderas has been slinging fresh reindeer sausages with his homemade 'boss sauce' for over 10 years. Guarderas closes up shop in the cooler months, so be sure to plan your visit between April and September.
3. King crab
Another of Alaska's finest catches is the king crab, known for its rich, meaty flavour and of course, for its size. Dwarfing all other varieties caught in Alaskan waters, the king crab is low in fat and calories, and contains plenty of protein and omega-3. It's also one of the hardest marine creatures to snag, as king crabs are wild-caught and harvested from treacherous seas.
Tracy's King Crab Shack has been serving up mouth-watering king crab for years now, first from a modest stall and now from a bright red restaurant in downtown Juneau. Owner Tracy is passionate about the Alaskan crustaceans and it shows—order a portion complete with hot melted butter and try not to salivate.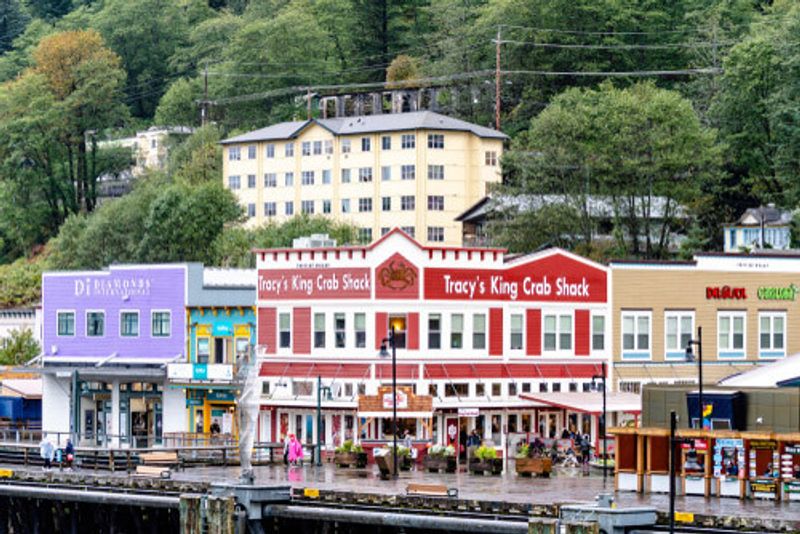 4. Yak meat
A few years ago, you'd be hard-pressed to find yak meat on an Alaskan menu, let alone people keen to order it. But now, the secret is out: yak meat is one of the healthiest red meats, a leaner alternative to chicken, high in iron and if that isn't enough, it's also deliciously juicy. Although the hairy bovids aren't native to the state, their Himalayan heritage makes them remarkably well-suited to the bitter Alaskan winters. As demand for the meat grows, more and more restaurants are adding yak dishes to their repertoire.
One of Anchorage's most loved restaurants is also known for its delicious yak dishes. 49th State Brewing Company offers yak burgers, yak nachos and indulgent yak-a-dillas (quesadillas containing yak), all of which are sure to satisfy your meaty cravings.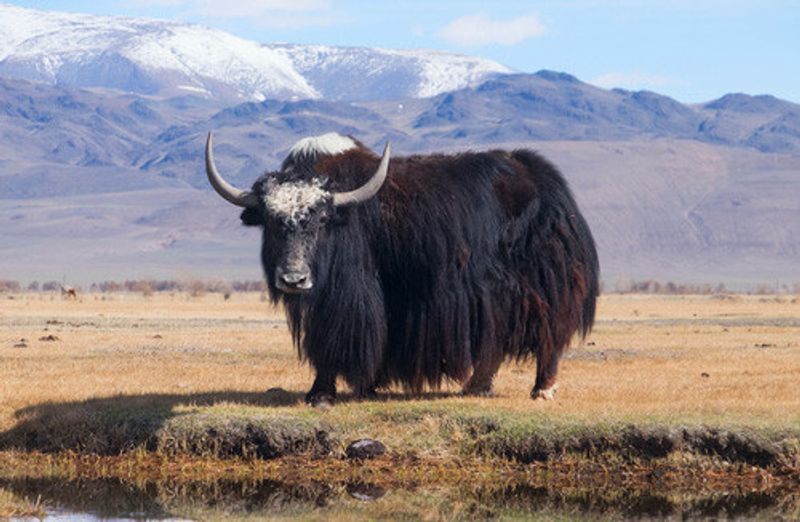 5. Fresh oysters
Alaskan oysters are heralded as some of the world's tastiest, but the molluscs don't grow here naturally. Oysters require estuaries abundant in high-quality plankton to thrive, and while waters surrounding the state tick both of these boxes, the cold temperatures prevent them from reproducing. Today, thanks to advancements in harvesting methods, the fledgling Alaskan shellfish industry continues to grow, and as does the amount of specialty oyster restaurants.
The Cookery Oyster Bar in the city of Seward has a wine and seafood-studded menu, but its oysters steal the show. They're available shucked with a selection of sauces, or broiled with bacon and/or 'everything butter'. Don't forget the bubbly!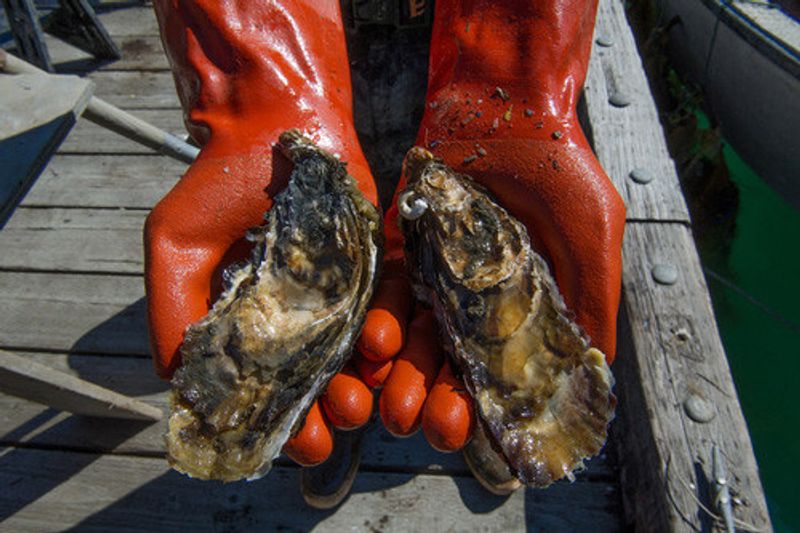 6. Wild berries
While seafood is the star attraction, come August, Alaska's wild landscape transforms into a sea of reds and pinks, thanks to its abundant wild berries. It's thought that the extensive daylight hours and so-called midnight sun allows for extensive photosynthesis, meaning plants and crops grow exceptionally well. Everyone is free to pick wild berries with abandon (excluding on private properties), but a degree of care is needed; some berries are poisonous, while others are foraged by grizzly, four-legged locals.
For a taste of Alaskan spring, head to Humpy's Alaskan Alehouse to try their famous berry crisp, served warm with a scoop of vanilla ice cream.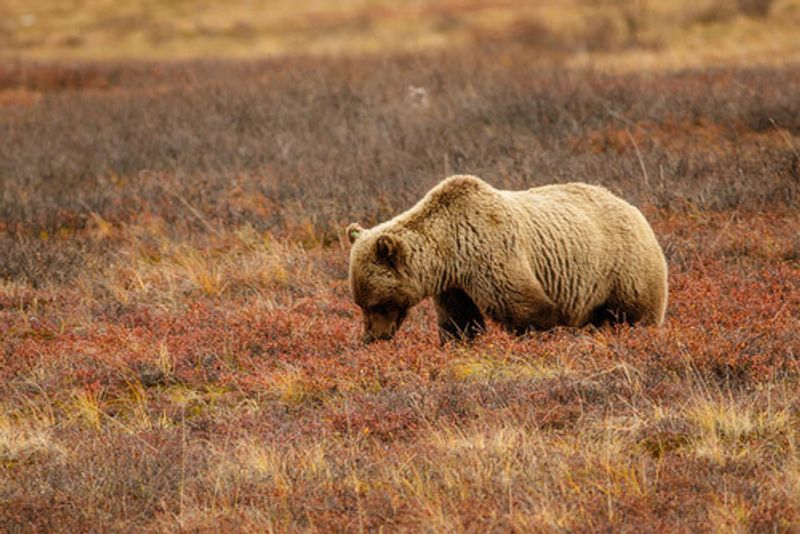 7. Fry bread
This traditional snack is sure to satisfy all of your carb cravings. A moorish delight, fry bread is made from flat dough, deep-fried until the outside is crisp and the inside soft and fluffy. While the treat is now popular in bakeries, fry bread is thought to have been invented out of desperation. When the crops of Native Alaskans were destroyed and their hunting lifestyles outlawed, they used their rations of flour, sugar and fat to create something edible and fry bread was born. Today, the act of making and enjoying fry bread connects generations of Alaskans to their past.
Klondike Doughboy's rendition of fry bread is known as some of the best on the commercial market, coming in behind the traditional, hand-made variety from an Alaskan Native's kitchen.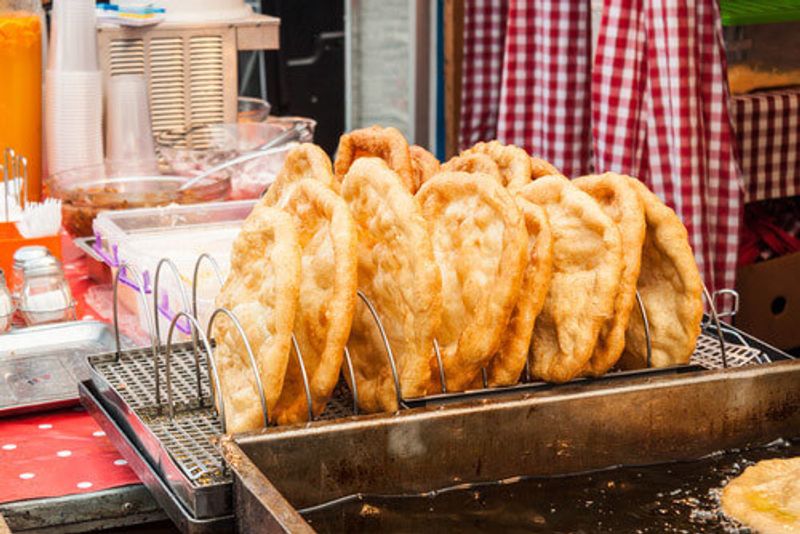 8. Akutaq
The last recommendation is an obscure one. In fact, you'd be lucky to find somewhere selling an authentic bowl of akutaq like the Alaskan Native's once enjoyed. The dish resembling a sort of ice cream traditionally contained things like animal fats, caribou meat, fish, berries, snow and seal oil. While the combination may sound odd, the dish's high fat content was essential for combating extreme temperatures and commonly eaten when hunting.
Each family has their own methods and ingredients for making akutaq. These days, iterations often substitute the raw animal fat for crisco, and add sugar to make it more palatable. Some ice cream shops bring out akutaq flavours reminiscent of the centuries-old treat, but you may have to befriend an Alaskan Native for a taste of the real deal.