Sri Lanka, like neighbouring India, offers a feast for all of the senses. Here are several ideas on how to travel this exotic country to suit your passions
If you like colonial architecture, you'll love Galle
Galle is one of the most attractive yet underrated gems of Sri Lanka. The seaside town on the country's west coast has it all: fantastic food, a charming old town, world-class beaches nearby and interesting Dutch-colonial buildings to snap your camera at. The UNESCO World Heritage-listed Galle Fort dates back to the 16th century and walking through the age-old streets is a wonderful blend of old and new. There are luxe boutiques (visit The Three by TPV for homewares), divine seafood eats (The Fort Printers restaurant is housed in a converted 18th-century mansion) and on the first Sunday of every month, the Galle Fort Flea Market takes place.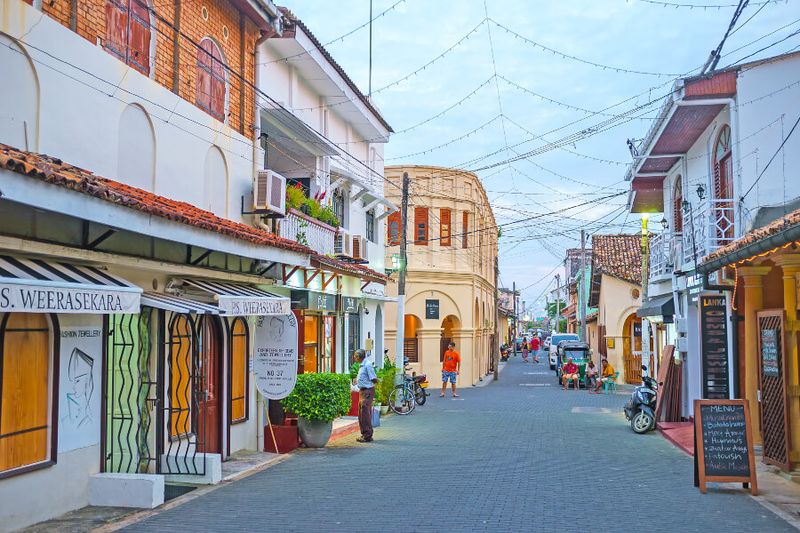 If you like hiking, you'll love the Central Highlands
Adam's Peak (Sri Pada) is a gruelling trek up a 2,243 m mountain in the lush Central Highlands of Sri Lanka. It's not for the faint-hearted as it includes hiking up almost 6,000 crumbling steps, but if you're a fan of outdoorsy hikes you'll love it. It's also a celebrated place of pilgrimage among several religions so the hike can get busy with locals and tourists alike in peak season. The best time to climb is from January to May and most climbers make their ascent in the middle of the night in order to make it to the peak for sunrise.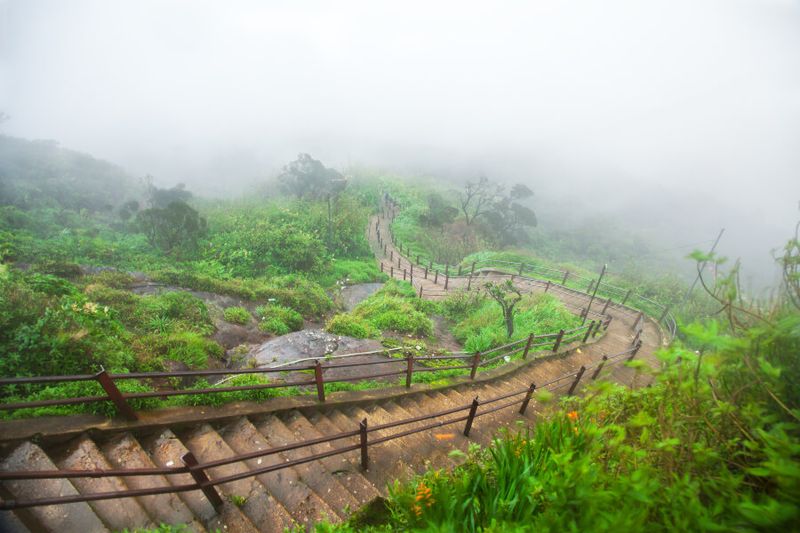 If you like history, you'll love Kandy
The beautiful UNESCO heritage site of Kandy teems with history; it was, in fact, the last capital of the ancient kings' era of Sri Lanka. The hilltop town is surrounded by looming mountains making it the perfect jumping-off point to also explore the nearby verdant green tea plantations. Before you hit the hills though, be sure to visit age-old temples such as the Buddhist Temple of Sacred Tooth Relic with its stunning architecture and take a relaxed walk around the town's pretty lake. If you love your tea, a visit to the Ceylon Tea Museum could be up your alley.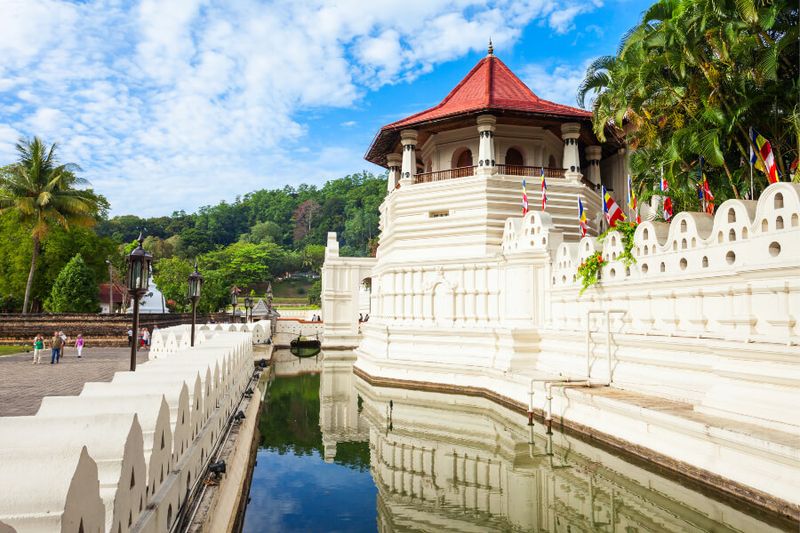 If you like beaches, you'll love Unawatuna
Unawatuna is a picturesque region in southern Sri Lanka where palm trees dot the shoreline, the sand is a beautiful white and the sea is a translucent aquamarine. The enchanting and renowned image of Sri Lankan fishermen perched atop rickety old sticks is a common sight in this part of the country, and Galle is just 6 km away, so you can be rest assured there are lots to do if for some reason you get tired of beachcombing. The area has plenty of quaint guest houses to rest your head at as well as luxe villas. Some of the best beaches in the area to visit are Dalawella Beach (be sure to visit Wijaya Beach Restaurant) and Mihiripenna Beach.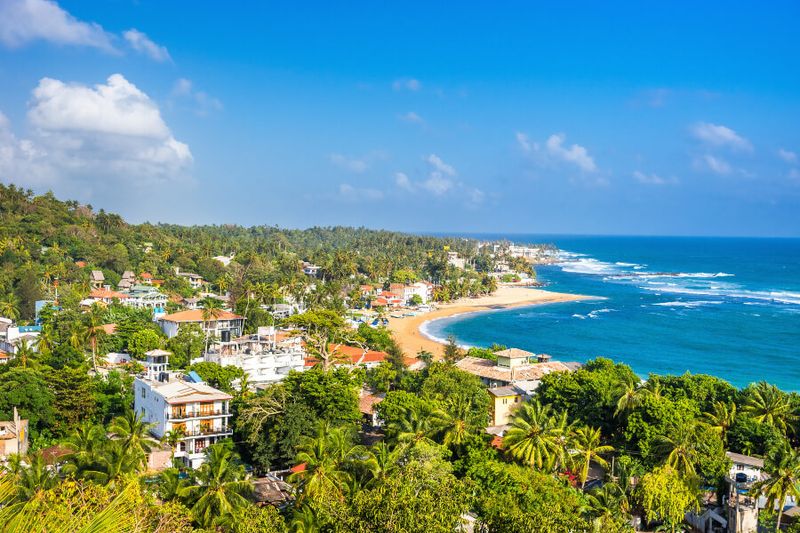 If you like nature, you'll love the Bogawantalawa Valley
No visit to Sri Lanka is complete without a stay amid the vibrant green pincushion hills and the rolling landscape of the tea plantations – and the lush Bogawantalawa Valley offers the perfect place to experience them. Called the 'Golden Valley of Tea' and located in the Central Highlands region, the valley has a wonderful selection of luxury hotels and tea estates to explore. At the luxury Ceylon Tea Trails, the world's first tea plantation hotel, you can wander the grounds then take a daily tour with a resident tea planter who will demonstrate the age-old tea making process.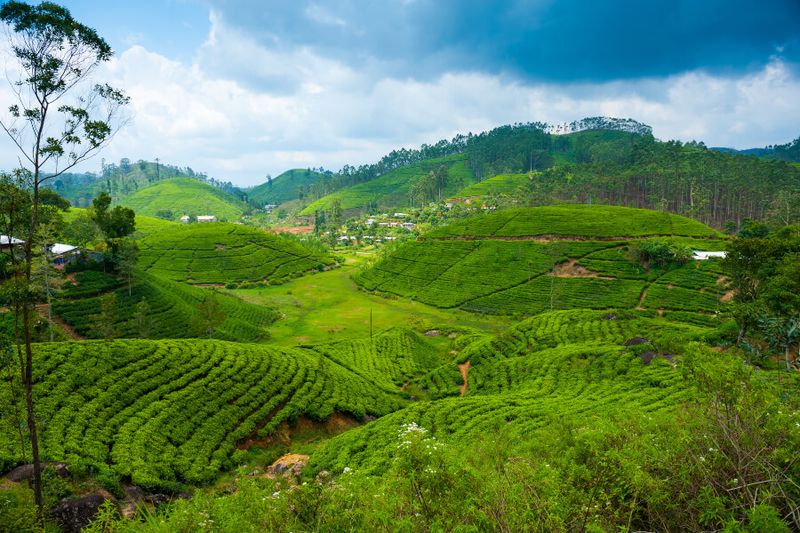 If you like big cities, you'll love Colombo
The largest city in Sri Lanka dances to the beat of its own drum. Tuk-tuks roam the streets, occasional snake charmers wander through local parks, and Western cyclists tour the city on a bike. There's never a dull moment with attractions and sights to see, restaurants to visit and nightlife to uncover. Add a visit to Galle Face Green on your to-do list; the five-hectare seaside urban park offers a nice walk and a chance to people watch. For dinner head to the super stylish Nihonbashi restaurant, which is run by a Japanese-Sri Lankan chef-restaurateur.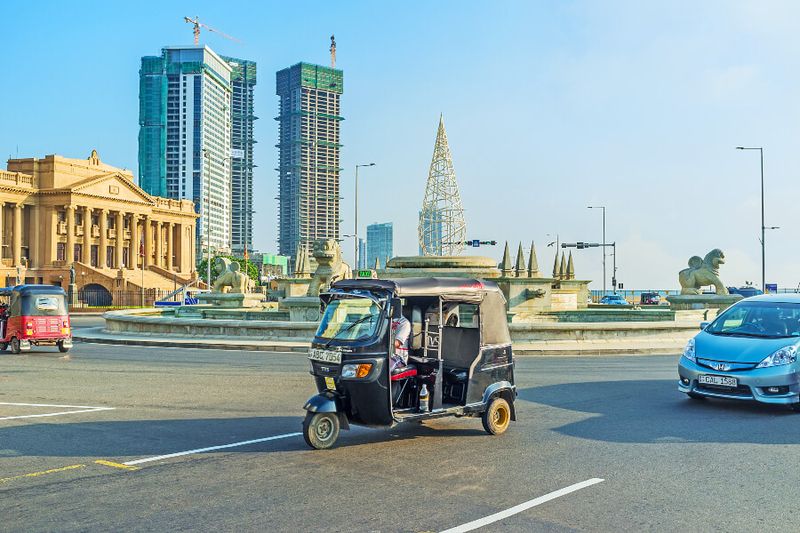 If you like wildlife, you'll love Yala National Park
Leopards, elephants and crocodiles, oh my. Yala National Park is Sri Lanka's most famous national park which was declared a wildlife sanctuary in 1900. Today wildlife lovers from far and wide travel to the 1,268 square kilometre park to get a glimpse of the Panthera pardus kotiya, an elusive leopard endemic to Sri Lanka. The park is also home to 44 varieties of mammals and 215 bird species, including sloths, jackals and spotted dear, so there's no shortage of amazing wildlife encounters awaiting you here. You can even camp nearby in a luxury bush camp by the river. Bliss.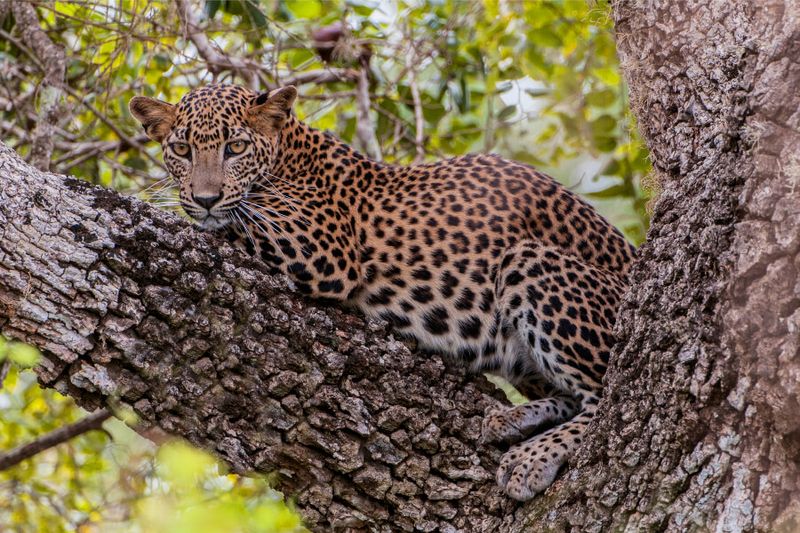 If you like food, you'll love the whole country
From roti and rice to seafood, street food and mutton curries, Sri Lanka serves up a culinary feast when it comes to its foodie scene. No matter what part of the country you find yourself in, you will have endless options up your sleeve to choose from, be it a fine dining venue in a heritage-style hotel in Galle, street food in Kandy, or a white fish curry served at a quaint local guesthouse by the coast and made with the likes of green chillies, mustard, turmeric and coconut. If you love the street food scene be sure to sample some samosas; Saravita, a sweet treat wrapped in betel leaves; a fresh coconut; and hoppers – a pancake bowl served with eggs in the morning or curry in the evening.