Celebrating independence from the UK is a major national event in Sri Lanka – here's the political, social, and cultural lowdown on its significance
Sri Lankan Independence Day (February 4) is usually marked by a grand military parade in the capital of Colombo; there are significant political speeches and ceremonies, followed by a festive series of cultural programs that highlight the best and brightest of Sri Lankan music, dance, food, and history. This is a nation-wide celebration, so no matter where you are on the island, you're bound to catch a glimpse of regional pageants and festivities; travellers in Colombo will be able to get an up-close and personal view of the military parade, airshows, fireworks, ceremonial double-ended drums (magul bera), the chanting of the Jayamangala Gatha, and the President's iconic flag-hoisting ceremony. The holiday is also known as National Day.
A brief history of Sri Lankan independence
Once known as Ceylon, Sri Lanka was a major economic hub and port for the British Empire, which granted it semi-independent 'dominion' status in 1948. Sri Lanka became a full republic on May 22, 1972 and is formally known as the Democratic Socialist Republic of Sri Lanka. The first Prime Minister of Sri Lanka was Don Stephen Senanayake, who is widely considered the Father of the Nation. In 1972, William Gopallawa became the first President of Sri Lanka, replacing the British Empire's Governor. Independence Day is also observed by Sri Lankan diaspora communities in other countries, including Australia, Canada, Germany, Singapore, and the United States. (Fun fact: Sri Lanka had the first female head of government in the modern world, Sirimavo Bandaranaike, who was elected in 1960 and served for three terms).
What to expect
Bars, clubs, and liquor stores will be closed. Independence Day is considered to be an extremely important national holiday, which means that banks, post offices, and other public institutions won't be open either, so plan ahead if you need anything official done. In the capital city, Colombo, traffic detours and road closures are also common during this period; leading up to February 4 – and of course, on the day itself – there are usually rehearsals held at Galle Face Green that cause road congestion along on Galle Main Road, from Colpetty Junction to the old parliament roundabout.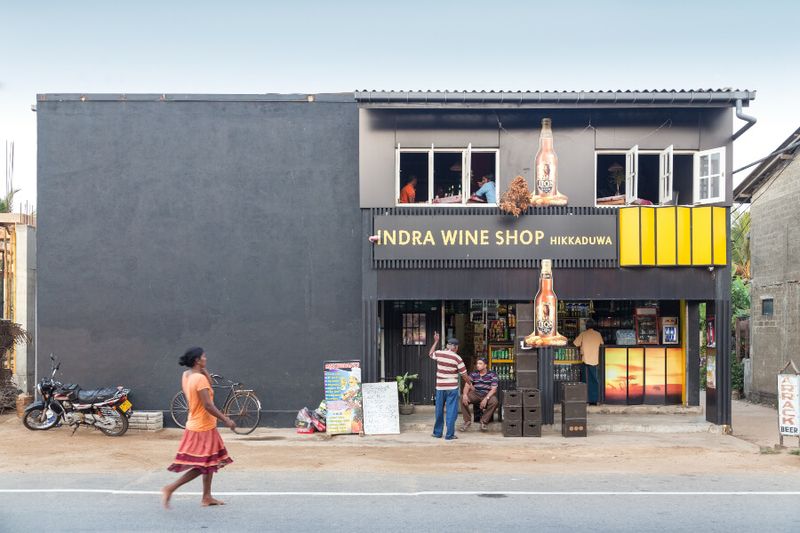 Get ready for plenty of intricate, traditional dances, as well as music, and arts-and-crafts pageants all across the country – no matter where you are, locals will be celebrating with the best of Sri Lanka's cultural offerings. On a local level, schoolchildren participate in elaborate drama and music competitions in tribute to Independence Day, usually with themes of unity and multiculturalism to represent Sri Lankan's different demographics. This is an excellent time to experience the full spread of traditional Sri Lankan food, including favourites like kiribath (milk rice), varai (fritters), hoppers (thin, fermented rice-flour 'bowls'), and of course, the irresistible variety of Sri Lankan 'short eats,' or snacks.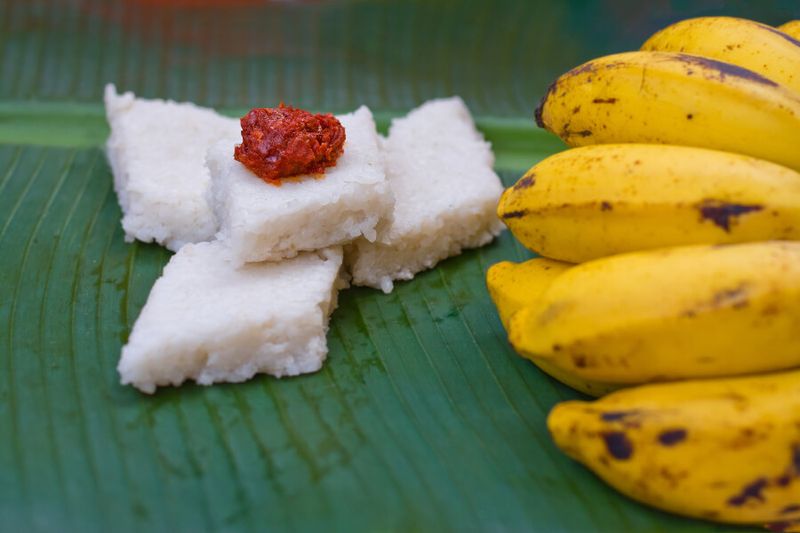 Galle Face Green
Galle Face Green is the usual site for Colombo's Independence Day celebrations – this bustling 12-acre coastal park was once the site of cannon warfare between the Dutch and Portuguese; there are still historic cannons sitting along the beach (and a yearly Cannonball Run to commemorate an unfortunate misfiring in 1840). It features a 1.6km-long oceanside promenade and is considered to be the largest open-air space in Colombo. Everyday sights here include food and drink vendors, busy families, joggers, young people on dates, and kite-flying. Due to its location and size, Galle Face Green is also a popular site for major political rallies and civic events, although everyone tends to put their differences aside for Independence Day preparations. Today, it hosts an extravagant annual parade to pay tribute to the role of the military in Sri Lanka's struggle for freedom, and its peaceful transition to independence.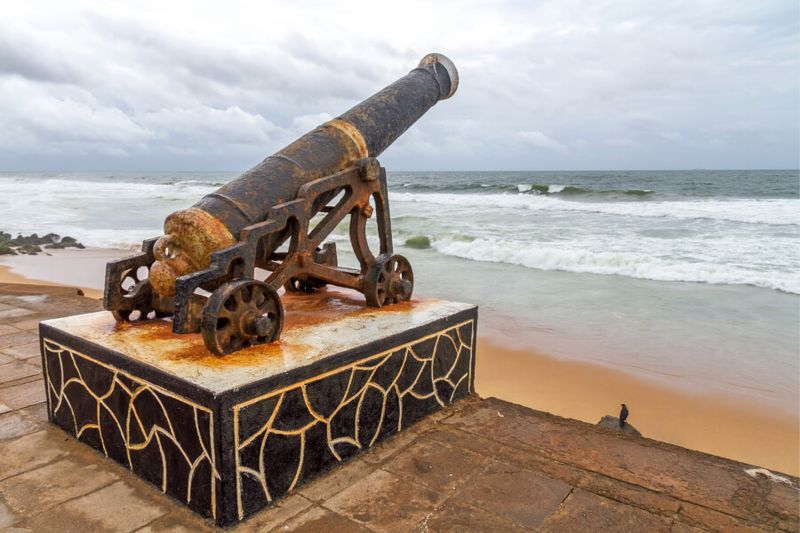 Pre-parade religious ceremonies
Sri Lanka is home to several major religions, including Buddhism, Hinduism, Islam, Roman Catholicism, and other Christian denominations. Each community celebrates Independence Day by holding religious ceremonies at their respective temples and mosques during the week preceding February 4. Visitors in Colombo can observe the diverse, multicultural range of celebrations that includes Buddhist pirith chanting at Independence Square, and Hindu puja ceremonies at major kovils (temples).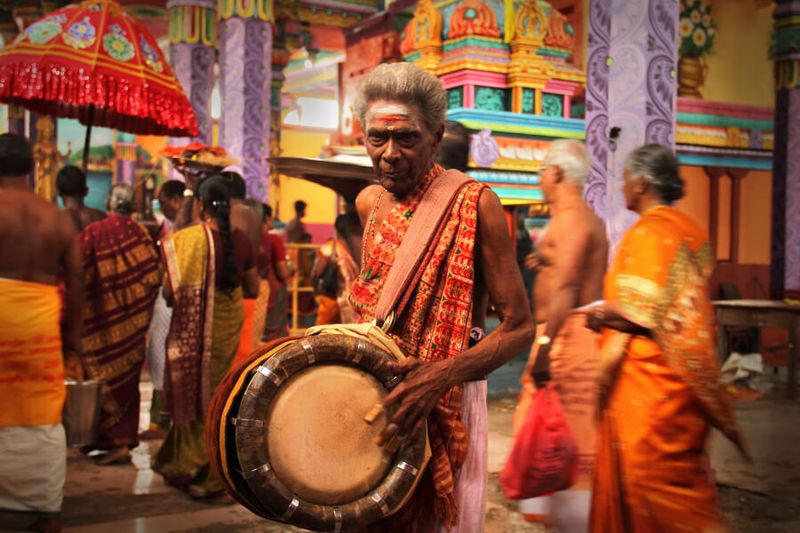 A united front
The annual military parade usually steals the spotlight, featuring a patriotic joint effort between the army, navy, and air force, as well as the police, Special Task Force, Civil Security Department, and National Cadet Corps. Parade-watchers can expect neat rows of infantry, armoured tanks, planes, helicopters, mounted cavalry, and navy craft. The President gives an annual address – considered a significant annual event for the country, in which he covers the nation's past sacrifices and struggles – and leads a two-minute period of silence to commemorate past war heroes.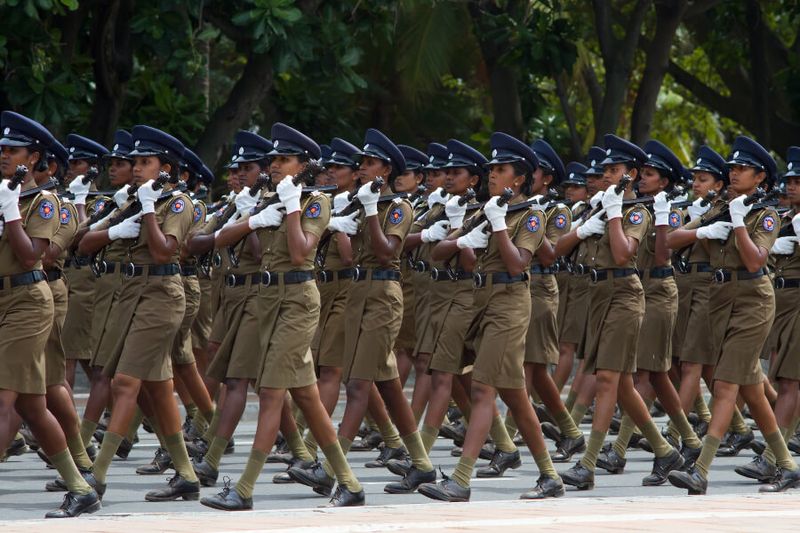 The lighting of the lamp
Oil lamp lighting ceremonies are used to mark major events in Sri Lanka, and Independence Day is no exception. For many Sri Lankans, the oil lamp symbolises of a person's journey through life, marriage (sometimes called 'second life'), and ultimately, death. On a larger scale, lamp lighting often represents unity, which is deeply representative of Sri Lankans peacefully coming together to achieve independence from colonial rule. The National Museum of Colombo boasts a wonderful collection of oil lamps, which are often embellished with beautiful brasswork animals and other decorative details.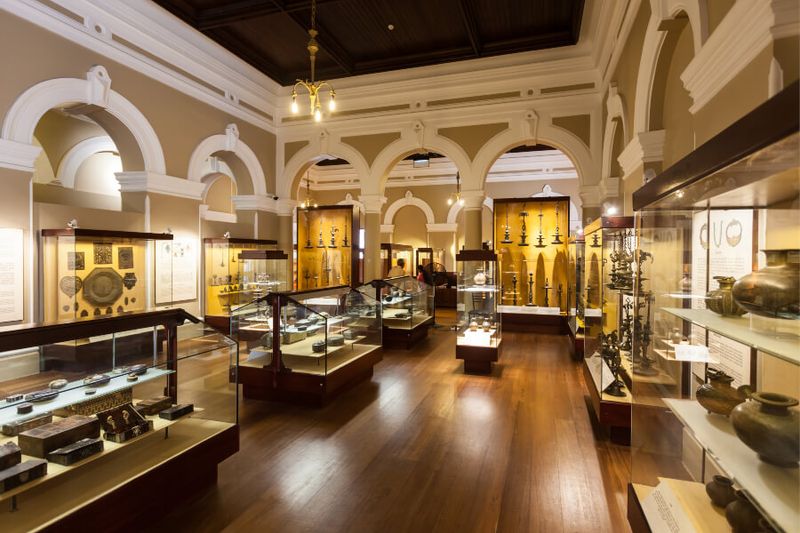 Flags, flags, and more flags
What else could be more symbolic of national pride than the hoisting of one's national symbol? Expect to see the fluttering orange, green, and maroon flag – complete with a gold lion holding a kastane sword – adorning houses, businesses, and flagpoles. The three main colours of the flag represent the three main demographics in Sri Lanka – the maroon for the majority Sinhalese, the orange for Sri Lankan Tamils, and the green for Sri Lankan Muslims. The lion symbol dates back to 486 BC, when the first king of Sri Lanka, Vijaya, brought a royal standard with a lion from India to Sri Lanka.