A favourite destination for outdoor lovers, Ella's mountainous setting has a special kind of rustic charm
Sri Lanka's famously lush, green hill country has a range of activities that appeal to both high-energy hikers and low-key tea-tasters. Above all, it has incredible landscapes, cloud forests, relaxing vibes, and excellent eats – all in all, a great place to kick back and enjoy a change of pace from city life. Stroll through tea plantations at your leisure and soak in the verdant greenery, as Ella is surrounded by hills and even taller mountains. Depending on when you're heading to Ella, be prepared for rain (monsoon season is typically between July and November) as well as some dramatic mist – this is cloud forest country, after all.
Things to do
Hiking is extremely popular around Ella, with plenty of routes of varying difficulties. There's a very manageable hike to Little Adam's Peak (not to be confused with its much larger sibling, Adam's Peak) which isn't too far out of Ella itself. Getting up to Ella Rock is a bit more of a challenge, if only because the signage isn't great – some hikers might prefer to get a guide or make friends with a local.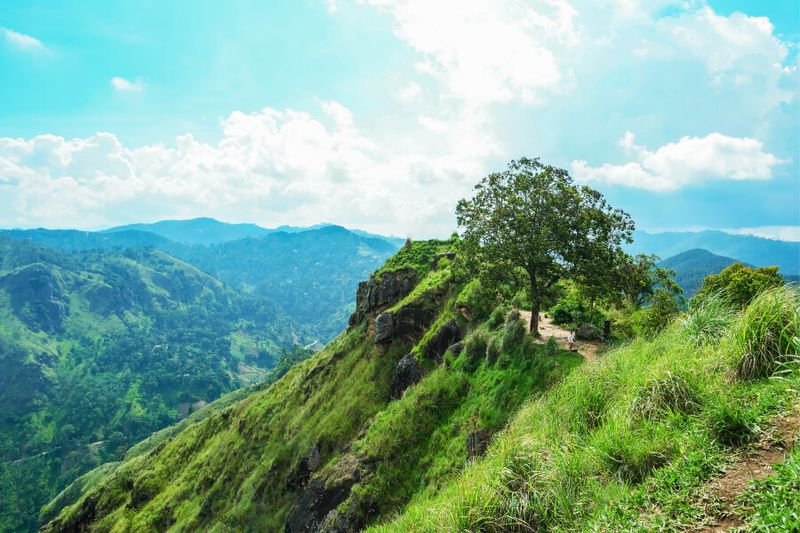 Another popular pastime is checking out Ella's picturesque waterfalls. One notable waterfall is at Ravana, which holds a cultural and religious significance. Named for the demon king from the Hindu legend Ramayana, Ravana is where the eponymous king supposedly hid Sita, King Rama's wife, in a cave; archaeological digs have uncovered ancient relics farther within the cave complex, dating back tens of thousands of years. The cave itself can be a little tricky to get to, as there are steep sections, so consider getting a guide. A little ways out of town is Diyaluma waterfall, another stunner that's well worth the tuk-tuk ride.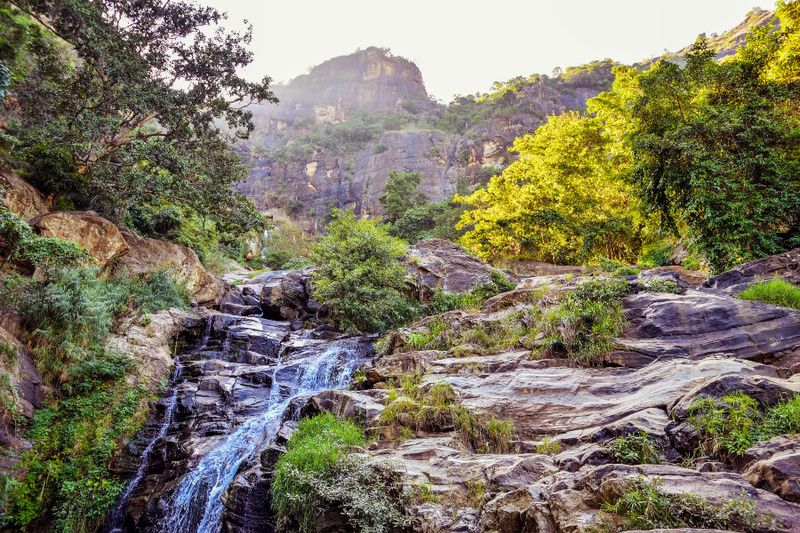 There are less strenuous activities, too – visit the Nine Arch Bridge (or Demodara), a historic fixture in Ella's landscape, and watch the train pass through. There's even a café where you can have a nice cuppa and relax with a book. There's also the option of getting an ayurvedic massage, which might appeal to weary, sore hikers, or visiting one of Ella's various tea plantations for a tea factory tasting.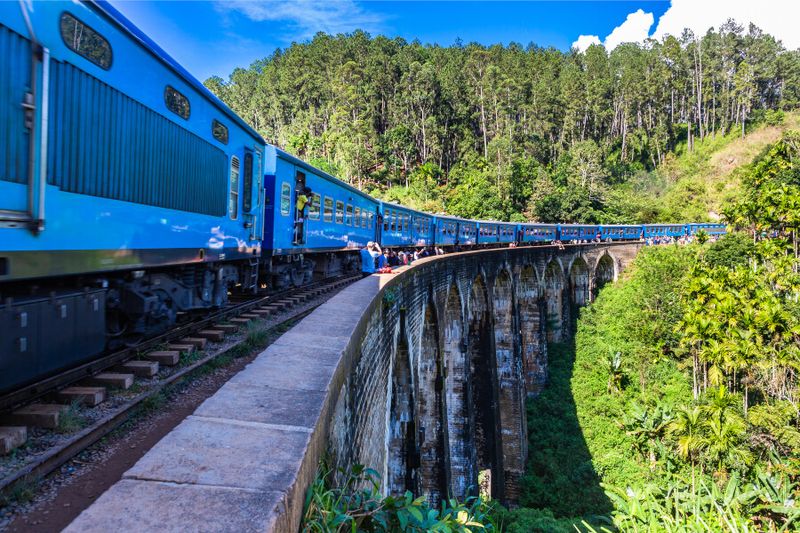 Things to eat
Ella has its fair share of tasty eateries, but the undoubted king is probably Café Chill, a local institution unto itself that attracts many discerning backpackers. It's easy to find hearty Sri Lankan curries and roti around Ella, so wander around and see what you can find – taking a chance on a smaller establishment can yield delicious results. Some of Ella's best snacks can be found at the Curd Shop, which serves – you guessed it, curds and treacles – along with kotthu and Sri Lankan breakfast favourites: hoppers.


In the evenings, try one of Sri Lanka's most famous (or infamous, depending) drinks – arrack, a sweet-ish coconut spirit, which is a nice way to wind down after a busy day on one's feet. Arrack is, in essence, fermented coconut sap, and is often paired with ginger beer or lime juice.