Cape Town is synonymous with sandy beaches, diverse fauna and flora, wine farms and fancy restaurants, but there's so much more to this place – namely its friendly people and where they live.
The Mother City is a melting pot of cultures found in its many cosmopolitan communities. Slowly rising above a legacy of segregation, the popular South African tourist destination has only ever displayed one side of itself. Indulge in the food, music and merriment in some of the Cape's most historically significant neighbourhoods.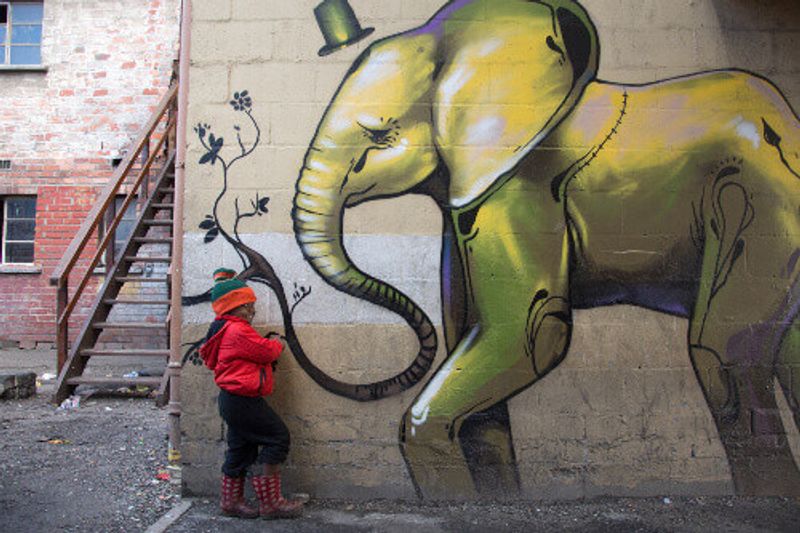 Cape Town Tourism CEO Enver Duminy speaks to the authenticity of "neighbourhood tourism" and assures that the dignity of some of the city's poorest communities is preserved. Tour companies such as Kiff Kombis cater to travellers seeking local flavour with a philanthropic twist. Young founder Drew Campbell says, "One of our most popular tours is the Street Art and Township Tour in the Langa Township, established in 1927. It showcases the street art, music, cuisine and culture of the area while directly giving back to the community in a positive way."
Get down to street level in Langa
You'll jump off a minibus and walk through the dusty streets of Cape Town's oldest township, a neighbourhood designated for black South Africans during the apartheid era. Langa means "sun" in isiXhosa, the local African language you can recognise by its characteristic clicks of the tongue. With more than 50,000 people living in about 17,000 square kilometres, this densely populated place is alive with activity. Locals welcome tourism as a main source of customers for many restaurants, shops, museums and local musicians and craftsmen. The vibrant street art scene can be fully appreciated on a guided walking tour of Langa. The walls tell a story of rebirth after oppression with murals by local artists brightening up the rustic and slightly run-down setting. You can even buy art to take back home.
A visit to the Passbook Museum will open your eyes to the reality of what it was like for many Langa residents to live as second-class citizens with something as simple as their movement restricted by the apartheid government from 1948 to 1994. The freedom of modern-day South Africa means diversity is something not to be feared but celebrated.
Take in a traditional Xhosa music experience and enjoy a shisa nyama (directly translated to "hot meat" but it's essentially a street BBQ) feast. Big portions of barbequed meats, including traditional South African sausage called boerewors, and sides of samp, beans and pap (maize porridge) with chakalaka (vegetable relish) will fill your belly as you sample decadent, Xhosa-style, sorghum-based beer.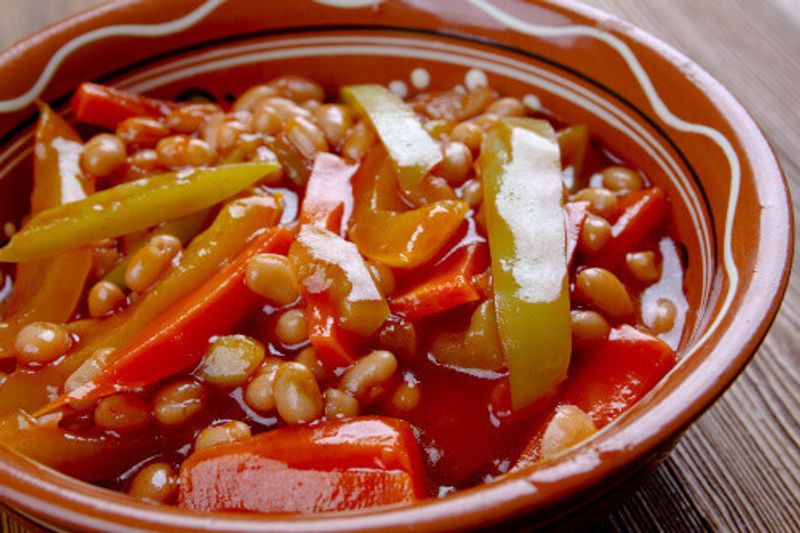 A truly unique experience
A tour of Langa Township is unlike any other available in Cape Town and well worth it. The architecture of townships alone is something to behold. With many dwellings creatively forged from upcycled materials such as reclaimed timber and corrugated metal sheeting. You'll see the results of efforts to transform lives by redesigning public spaces, an initiative of Cape Town Design Capital 2014 programmes.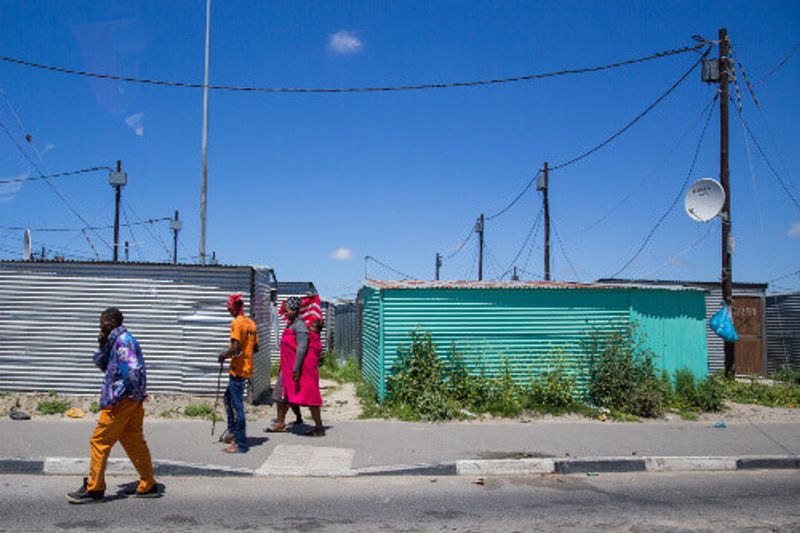 The authenticity of the friendly local people, including your guide, will warm your heart and make you glad to have seen another side of the city. At under 15 km from central Cape Town, Langa Township is just one of the alternative tourist destinations or neighbourhoods to explore. There's also Khayelitsha and Guguletu, bustling with innovation and African entrepreneurship. Your mere presence is all part of the movement to uplift the Cape's poorest communities. Often a percentage of your tour package fee will be directly donated towards social development projects. Ethical tour operators will guide you in regard to respectful customs, such as how-to lessons on African-style handshakes and how much to tip hospitality staff.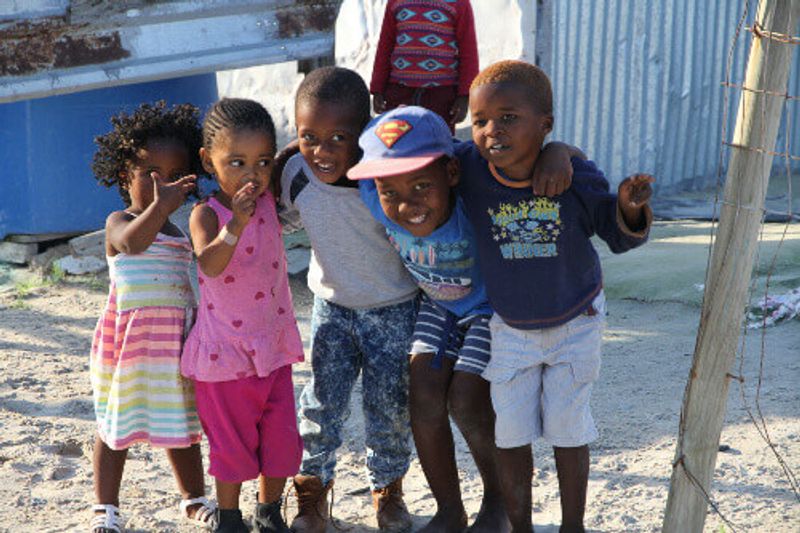 But is it safe?
Your practical concerns about security are not unfounded as high crime rates in South Africa continues to dominate international news. So here are a few things to assure you that visiting townships is safe. Guided tours in groups are a wonderful way to safely see more unconventional spots – and anyway, making your own way to obscure townships outside the city is tricky. Daytime excursions are recommended, and actually night tours are not available. Although there are reputable Bed and Breakfast accommodation with security-savvy hosts available if you'd like to overnight.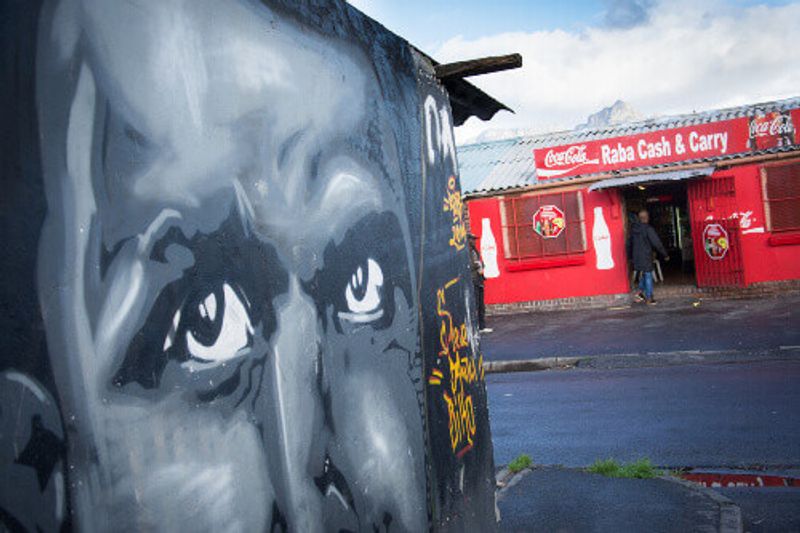 To assure you even more that tourists are seldom included in crime statistics, remember that tourism is precious to local people, so you will be protected and welcomed with open arms. An overwhelming majority of 82% of international tourists who go on cultural tours of townships recommend the experience and say they felt safe visiting some of South Africa's most impoverished neighbourhoods.