This Chelsea Flower Show award-winning garden deserves to be a must-see
Nestled against the slopes of Cape Town's iconic Table Mountain, the Kirstenbosch National Botanical Garden is a haven for native South African plants, with an eye toward protecting the country's endemic flora that can be found in unique territories like fynbos (sugarbush-dominant shrubland) or semi-desert karoo. The larger Kirstenbosch estate sits within the protected Cape Floral Region, which is a UNESCO World Heritage Site, and includes the Botanical Society Conservatory and the Compton Herbarium.
Significant scientific research and conservation work has been carried out at Kirstenbosch, particularly concerning indigenous flora. There are over 7,000 native plants here. One of Kirstenbosch's biggest draws is how close it is to Cape Town's central business district – it's the perfect getaway from the city, and an unmissable chance to soak up some truly incredible South African scenery.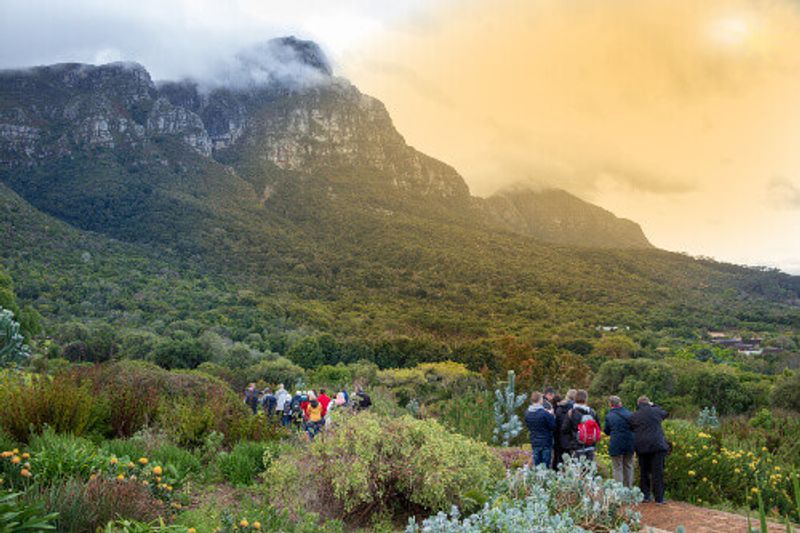 Kirstenbosch's humble origins
Kirstenbosch's lands were once owned by the British imperialist, Cecil John Rhodes, who bought it from a South African Cape family in 1895. Upon his death, Rhodes, a prominent businessman and politician in South Africa, handed the land over to the government; at this stage, the area had become impossibly overrun with wild pigs and weeds. It fell to enterprising botanist Henry Pearson to lay the foundations for what is now considered one of the finest botanic gardens in the world. Pearson committed his life to bring Kirstenbosch back to glory, and lived and died there without pay as its caretaker and director.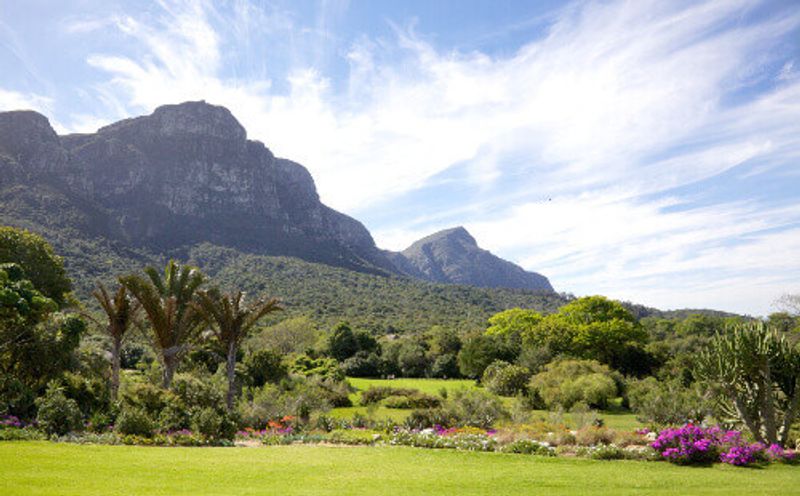 Things to do
The garden is divided into several different areas, including a The Dell, Fragrance Garden, Cycad Garden, and the stunning must-see Protea Garden. The cycads are especially fascinating, as these rare, ancient seed plants – hundreds of millions of years old – are basically living fossils that have no related family. There's also a medicinal garden that complements the herbarium's research. Naturally, beautiful environs tend to attract all sorts of birds and fauna, so bird-watchers can enjoy the gardens too. The garden also features a meandering treetop walkway through the Arboretum's canopy, affectionally called the Boomslang (tree snake) because of the way its layout resembles a snake skeleton; the 130 m Boomslang offers dramatic views of the surrounding landscape and shouldn't be missed.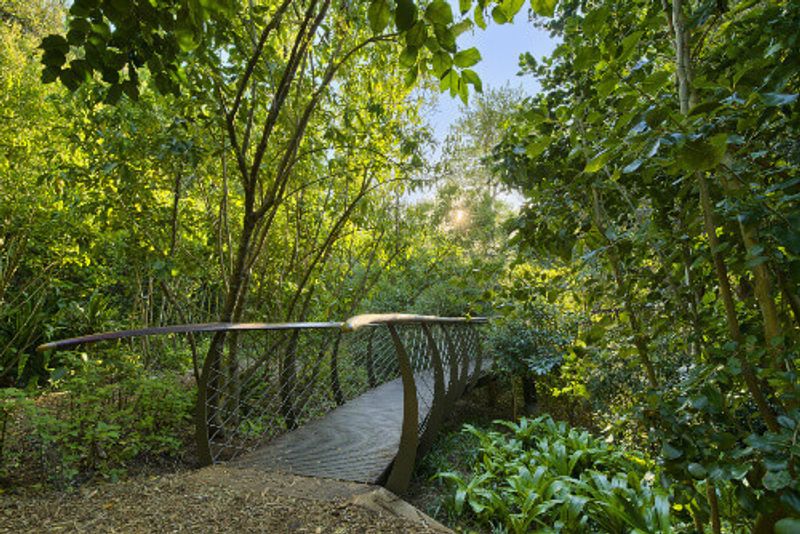 While most people like to take a leisurely pace through the garden's many offerings, some visitors might be up for a more adventurous hike. There are several (often hilly) trails in the area, such as the rather challenging Smuts' Track, which threads through Skeleton Gorge and ends at the top of Table Mountain; some less strenuous routes include the Yellowwood and Stinkwood trails. There's even a rope-guided Braille trail, specially designed for blind or vision-impaired visitors. Picnicking is also a popular pastime amongst the gardens, although there are also proper eating options in the form of Moyo restaurant, or the Kirstenbosch Tea Room, which serves up a proper tea-and-scones experience. In the summer, there are scheduled Sunday concerts that are performed live in the gardens. Kirstenbosch also has art events, as well as a permanent sculpture garden with a rotating exhibit of different sculptures – dinosaur sculptures can be found in the Cycad Garden.