A fishing village on the Lofoten archipelago, Henningsvær's scenic charms have made it a destination in its own right
Located off the coast of Austvågøya, one of Lofoten's main islands, this picturesque old fishing village sprawls across the two small islets of Heimøya and Hellandsøya. In recent years, Henningsvær has grown into a hip spot for art galleries, photographers, and contemporary craftspeople. In the distance, the craggy shape of Mount Vågakallen – one of the tallest peaks in Lofoten – towers above the village, providing endless opportunities for breathtaking landscape photography. Given its short distance from the bigger town of Svolvær, Lofoten visitors can make Henningsvær a day trip destination, but there's enough to see and do to warrant an overnight stay. Fish racks or hjeller dot the outskirts of the village, used to dry Lofoten's most famous product: cod.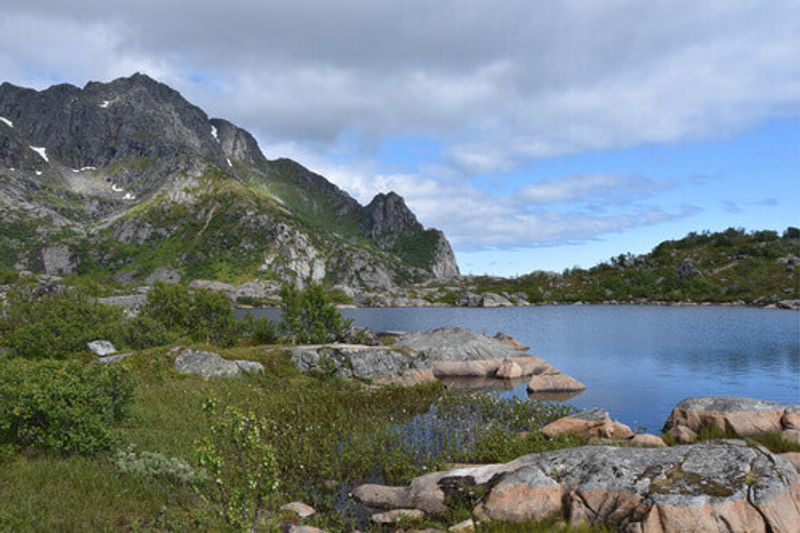 Besides its beautifully well-preserved houses, Henningsvær's best-known feature is probably its soccer stadium – the Henningsvær Idrettslag Stadion – a simple, artificial pitch that hosts amateur local games against a dramatic backdrop of rugged mountains, narrow islets, and dazzling blue water (visitors: keep in mind that there are no stands or seats).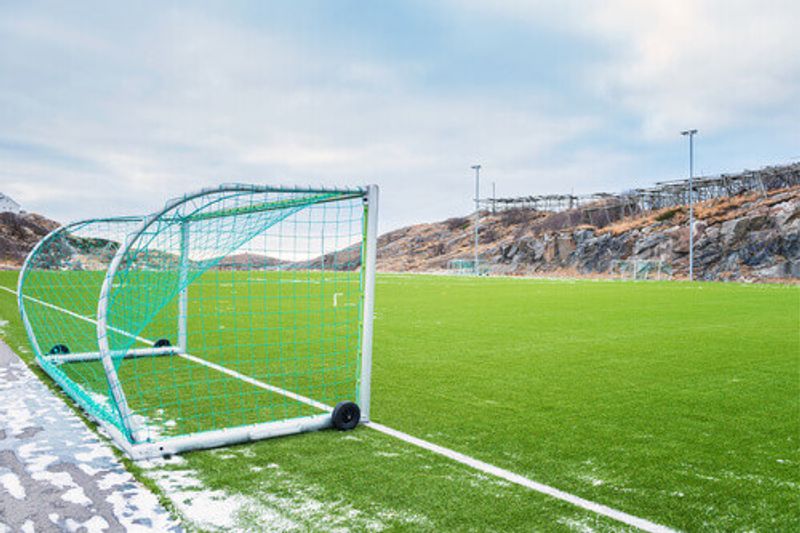 Things to do
Henningsvær has some wonderful local art galleries, with the most iconic being the waterfront Kaviar Factory, which has its roots in caviar production in the 1920s. After several decades producing fish paste and other seafood products, the striking white building was taken over by the renowned Scandinavian art collectors, Venke and Rolf Hoff in 2006. Today, it's a well-known center for both Nordic and international contemporary art, with a focus on up-and-coming artists. Art enthusiasts should also swing by Galleri Lofotens Hus (or Hus Gallery), which houses the largest collection of paintings in Northern Norway and is informally known as the national gallery of the region. Visit Engelskmannsbrygga, an arts and crafts center, for an intimate look at local ceramics and glassblowing.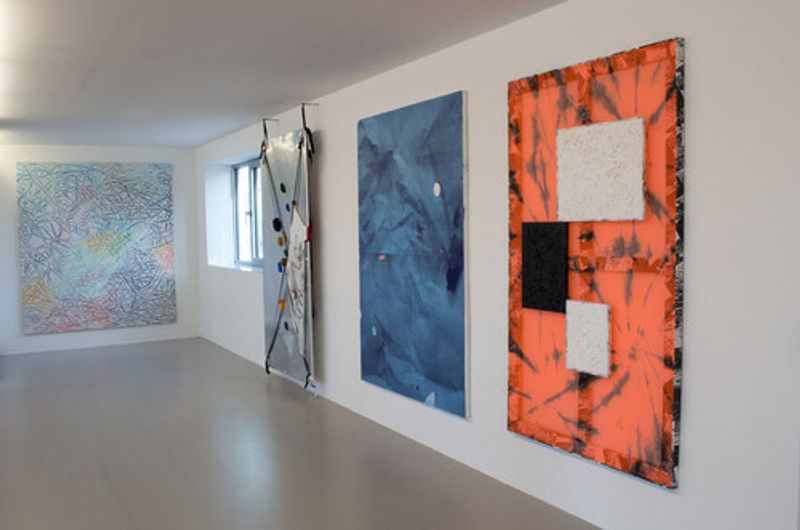 Much like the rest of Lofoten, there's no shortage of outdoor activities here: hiking, diving, snorkelling, kayaking, birdwatching, boating, and, of course, Henningsvær's core industry: fishing. Rock climbing is especially popular along the mountainous coastline.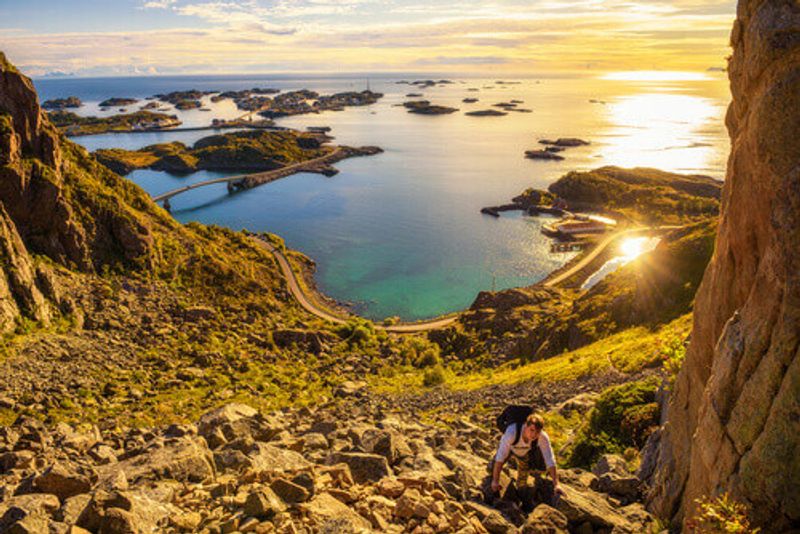 Things to eat
The village's best known eatery is the highly-rated Lofotmat, a refined, seafood-centric restaurant that serves up the best that Lofoten has to offer. If you're looking for a down-to-earth place to meet the locals, head over to the Climbers' Café, where travellers can enjoy an after-hours beer with adventurous regulars. Some popular souvenirs to bring home are Lofoten caviar, Lofotpostei fish pâte, and cod liver oil. If you're staying in the village, you can stock up on necessities at the small Joker supermarket by the port.