This slice of Caribbean paradise is an idyllic place to unwind in the Mexican sun
With thousands of kilometres of coastline, Mexico isn't short of picturesque beaches. From northern Baja California Sur, to the sun-kissed sands of southern Oaxaca, you don't have to travel far off the beaten track to snag yourself a spot by the ocean, but few seaside spots ooze the effortless charm of Playa del Carmen. This growing city in south-east Quintana Roo is one of the country's hottest beachside destinations. In addition to idyllic sandy stretches and warm water, Playa (pronounced plah-yah) is conveniently located near some of Caribbean Mexico's most prized destinations, including Tulum, Cancún and Cozumel.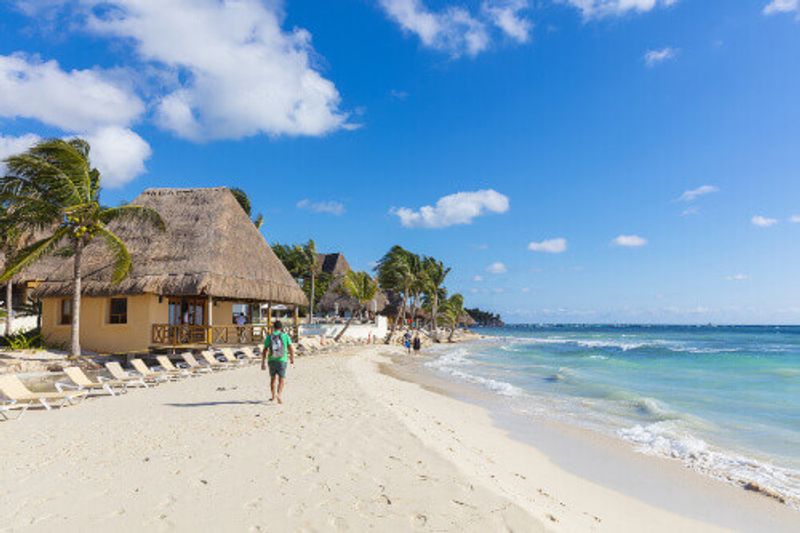 As far as coastal towns go, Playa del Carmen is well-equipped, while still retaining its small-town feel. Quinta Avenida (Fifth Avenue) is the perfect place to start exploring. This pedestrian street is lined with shops, bars and cafes, as well as summer staples like juice bars and ice creameries. Much like the rest of the country, Playa is unapologetically vibrant; expect to see papel picado (cut paper banners) strung between buildings and colourful facades, alongside distinct, coastal touches, like palm trees and thatched roofs.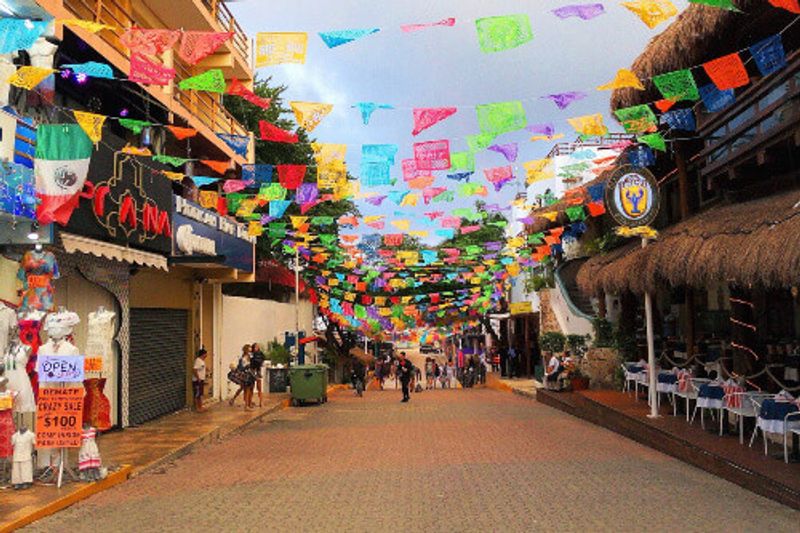 Just off Fifth Avenue is Parque Fundadores. Marked by the towering Portal Maya statue, this popular part of the city hosts snack stalls, sports, live music and regular Papantla dance performances. It's also home to a beautiful beach that hums with foreigners and locals from morning to night. Find a spot in the late afternoon for spectacular sunset views.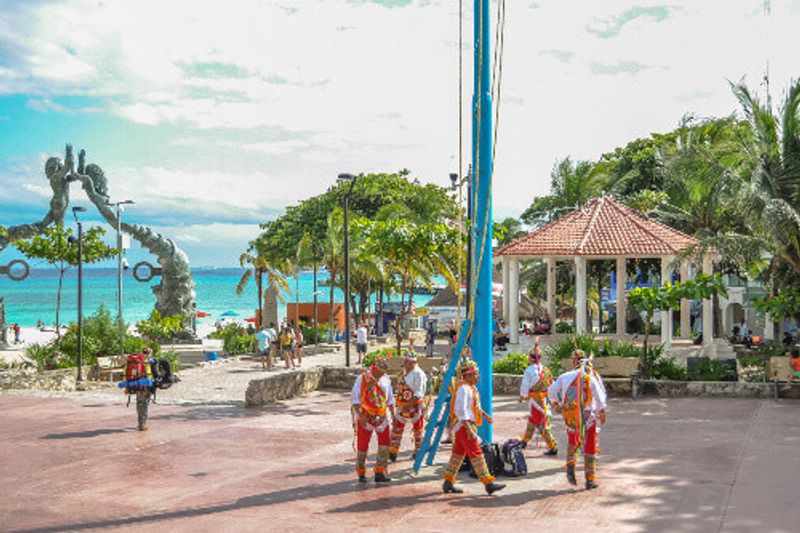 Those seeking all-inclusive luxury will enjoy the lavish resorts and beach clubs lining the Playacar area, while travellers after a more peaceful place to unwind should catch a Colectivo (local shared public transport) to nearby Xpu-ha beach – one of the Riviera Maya's best-kept secrets. If you have some spare time, a snorkelling trip to Cozumel Island is well-worth the ferry ride.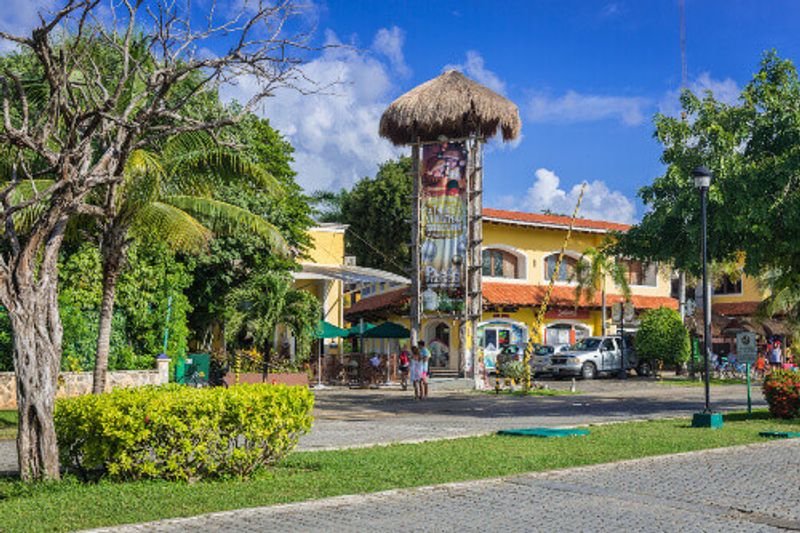 In addition to beaches, Quintana Roo is home to another aquatic attraction: cenotes. These natural, water-filled sinkholes were formed millions of years ago, as a result of collapsed limestone bedrock. To the ancient Maya civilisation, they were considered sacred openings to the underworld and an important source of freshwater.
Cenotes across the state range from modest sinkholes framed by stalactites, to sprawling open-air swimming holes containing some of the clearest water you'll ever see. For a small fee, people are welcome to take a dip in many of the region's most beautiful cenotes, such as Azul, Jardin del Eden and Dos Ojos.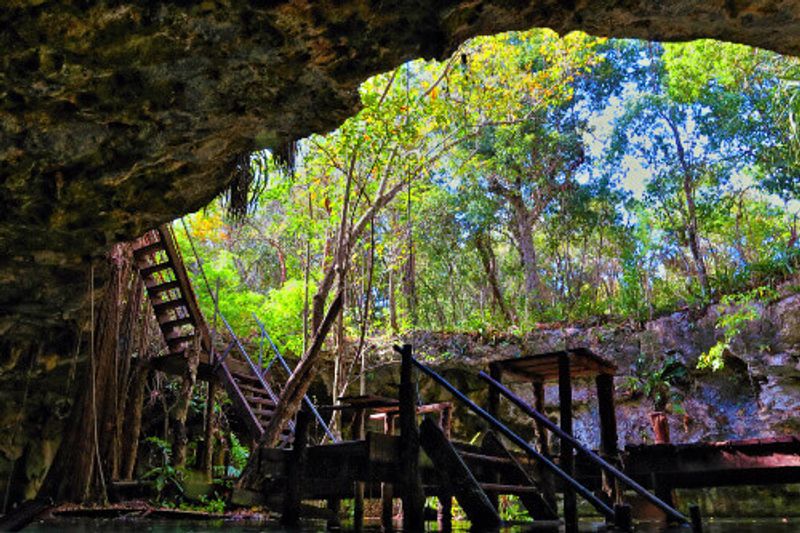 Another must-see along the Riviera Maya is the city of Tulum – where beaches and ancient sights collide. Literally. Pay a visit to the Zona Arqueológica de Tulum and you'll find Maya ruins perched above cerulean shores.