Mexico's culinary capital is a feast for the senses and the soul
Whether food, culture or tradition brings you to Mexico, you're sure to fall in love with the southern city of Oaxaca (pronounced wa-ha-kah). The multicultural capital of Oaxaca state is one of the country's most treasured gems, filled with colonial sights, vibrant streets and world-class eateries dishing up Oaxacan favourites. It's also historically linked to the Zapotec civilisation, making it a handy leaping point to some of Mexico's most spectacular pre-Columbian ruins. In addition to the features it does boast, there's one key thing it doesn't: crime. The state of Oaxaca is one of the country's safest, making the city and its surrounds ideal for exploring, day or night.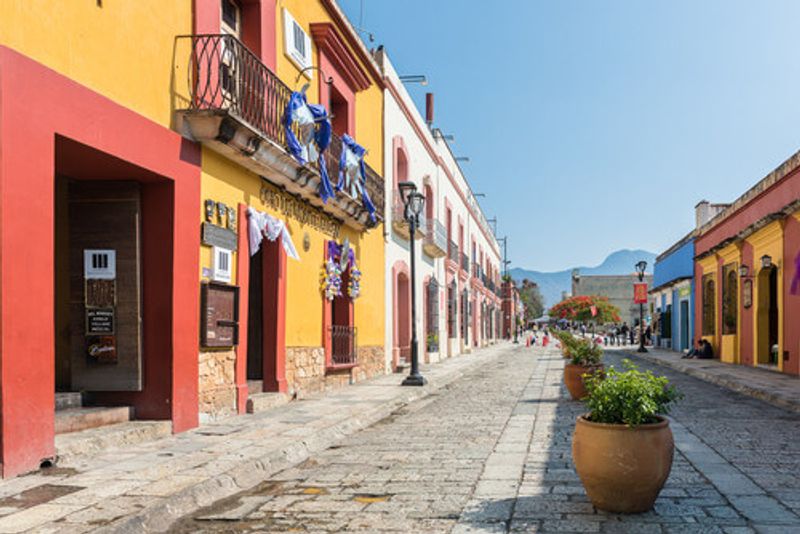 Oaxaca is a city to explore on foot, and the lush Zócalo (town square) is a great place to start. This leafy part of town is car-free and packed with cafes – perfect for people watching. Locals and visitors congregate here around the clock, but when the sun goes down and the street lights shine, the plaza bustles long into the night. Think brass bands, dancing and plenty of street food vendors to keep your hunger at bay.
Zócalo marks the beginning of Oaxaca's main pedestrian street, Andador de Macedonia Alcalá; once you've explored the area, follow the calle (street) into the heart of the city. Along Alcalá, pristine colonial facades painted bright hues sit beside Mexican baroque constructions like the Templo de Santo Domingo de Guzmán; even the smaller avenues are brightened with rainbow papel picado (cut paper banners). This picturesque strip houses many of the city's most popular shops, cantinas and mezcalerias (mezcal bars), so come with pesos and an appetite.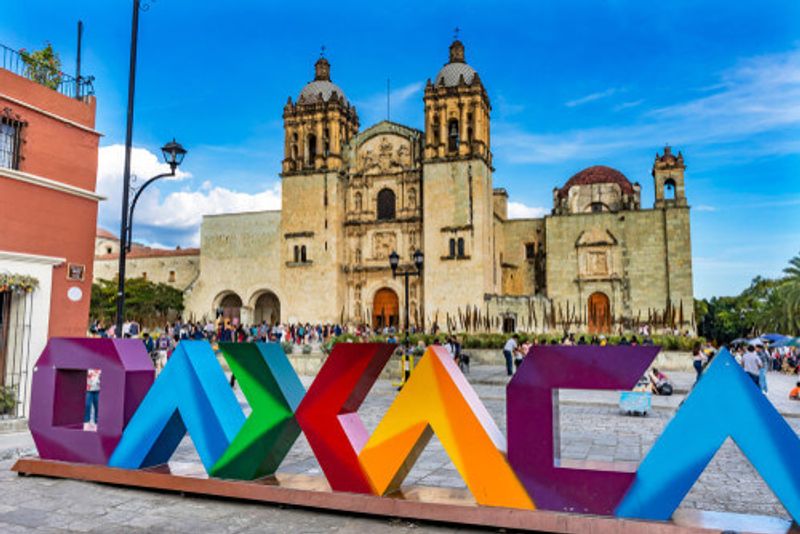 Top-notch Oaxacan food can be devoured all over the city and is by no means restricted to fancy restaurants. In fact, some of the best renditions are cooked street-side or in markets. For foodies, Mercado 20 de Noviembre is the culinary mecca. This lively market is packed with stalls offering everything from tlayudas (fried corn tortillas topped with refried beans and Oaxacan cheese, along with various meats) to grilled cecina (thin spiced pork steaks). For the brave, chapulines (fried grasshoppers) are a must-try.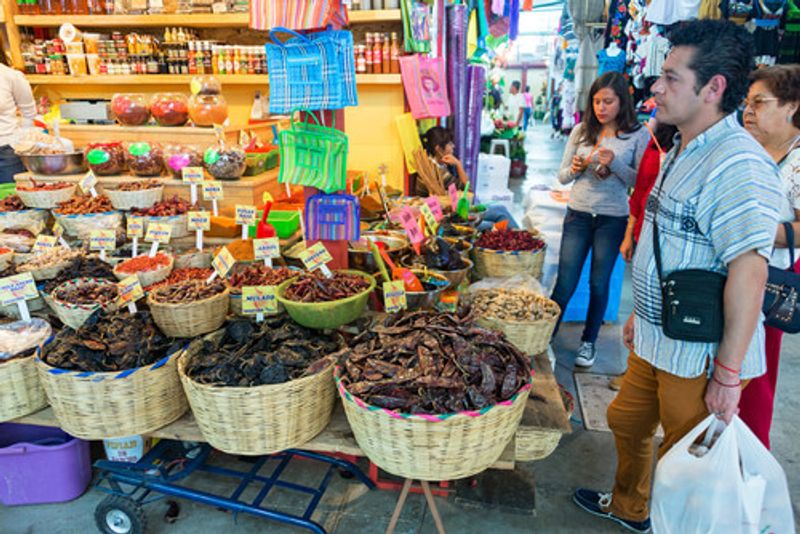 You can't leave Oaxaca without sampling its signature dish, the mole. Served over meats and rice, this rich and delicately-spiced sauce comes in seven varieties, with the most famous being the mole negro (black mole). Far from a simple dish, traditional mole recipes contain over 30 ingredients and many complex steps. When you indulge, make sure to thank the chef and savour every bite.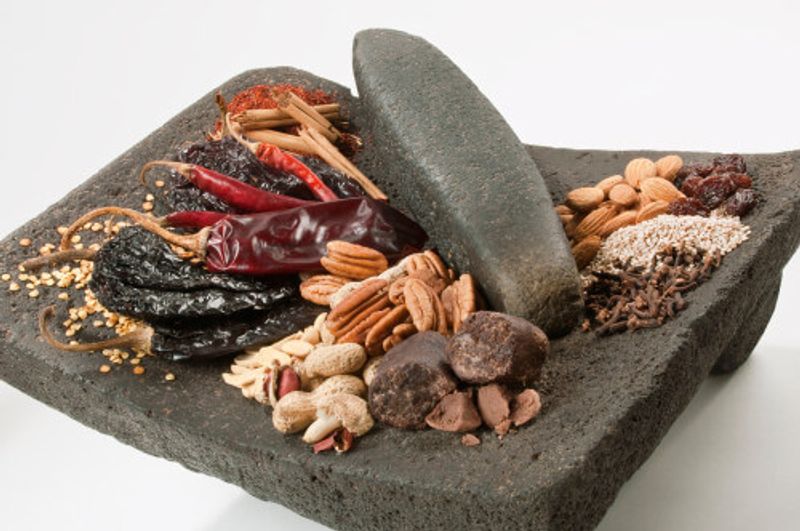 Just outside the city, sit two of Mexico's most important ancient sites: Monte Albán and Mitla. The former functioned as the sprawling capital of the Zapotec civilisation between 500 BC and 800 AD, while the latter was once their sacred burial site before it was taken over by the Mixtecs. For history buffs, both are unmissable.
If you've got time, take a detour from Mitla to Hierve el Agua – a jaw-dropping rock formation resembling a petrified waterfall, complete with mineral pools you can swim in.