Whether you're in the mood for local arts and crafts, safari, shopping, culinary adventures, and everything in between, Nairobi's cosmopolitan offerings have something for everyone.
Kenya's biggest city, Nairobi, is often regarded as Africa's cultural hub, and replaced Mombasa as the country's capital in 1963. It's a haven for animal lovers, with famous sanctuaries like the Giraffe Centre and the David Sheldrick Wildlife Trust, which focuses on rehabilitating elephants; there's also its incredible National Park. Given the fact that Kenya is also home to so many important prehistoric discoveries, including the remains of homo habilis, Nairobi's cultural institutions also house significant relics, fossils, and archaeological treasures. The city ]has a growing Chinatown and a vibrant, well-established East Indian community from a long history of traders and labourers who worked on the British colonial railway (then nicknamed the "Lunatic Express.")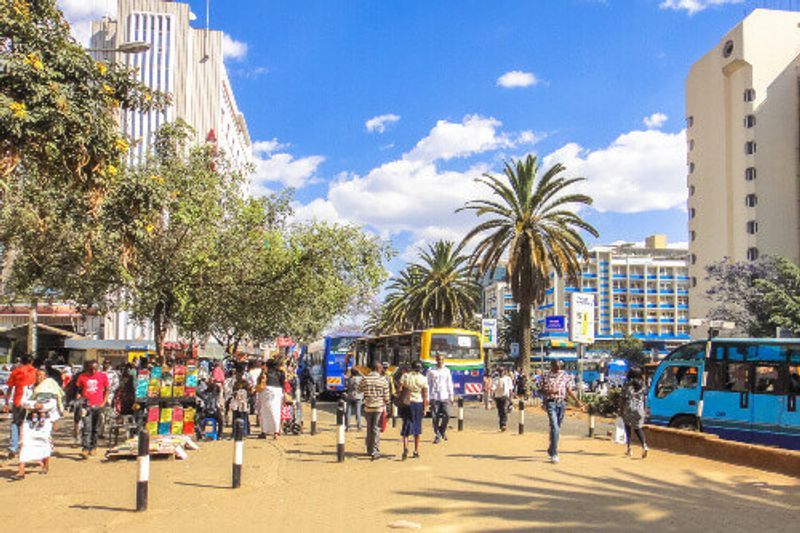 Nairobians are warm and friendly people, which makes for great conversation – it's not hard to pick up locavore tips from street vendors and flower sellers. The city is full of green spaces, the most well-known being Uhuru Park ("freedom" in Swahili), which often hosts events and public speeches. At the same time, many new buildings and construction projects can be seen along the city skyline – rapid development here is an understatement. Getting around is fairly easy – walking is always an option in certain areas, especially since Nairobi can have intense traffic, or you can use local apps like Maramoja or even Uber.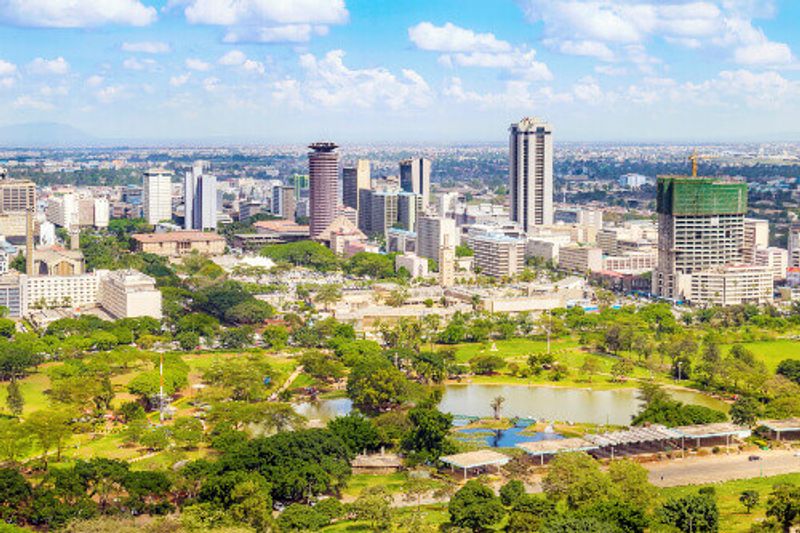 Out of Africa
To a western audience, the most famous representation of Nairobi is Out of Africa, a biographical account of life in Kenya by Isak Dinesen. Dinesen was the pen name for Danish writer Karen Blixen – the Nairobi suburb Karen, a popular expat neighbourhood, is named after her. Dinesen/Blixen spent much of her Kenyan life running a coffee plantation with her husband, which she continued after their divorce; much of Out of Africa explores her friendships and observations of the Kikuyu workers on the coffee farm. Her former farmhouse was handed over to the independent Kenyan government in 1964, and remains one of the city's most iconic landmarks.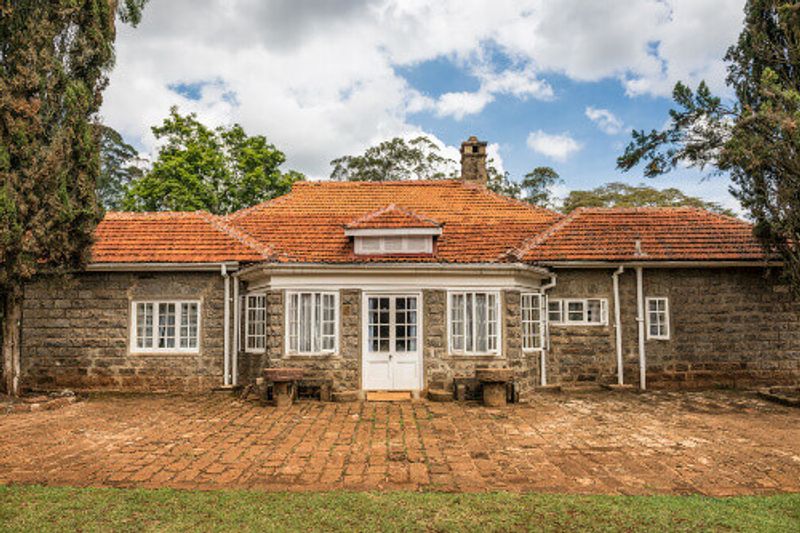 What to eat
Nairobian food has an incredibly strong Indian influence – for instance, chai is just as popular as Kenyan coffee, and hungry travellers will encounter plenty of chapati and other Indian-style street eats. One mainstay of Kenyan food is ugali (maize meal), which is often boiled with water to create a kind of white porridge. Despite the popularity of goat and beef, Kenyan food has vegetarian-friendly options, too, like matoke or plantain stew.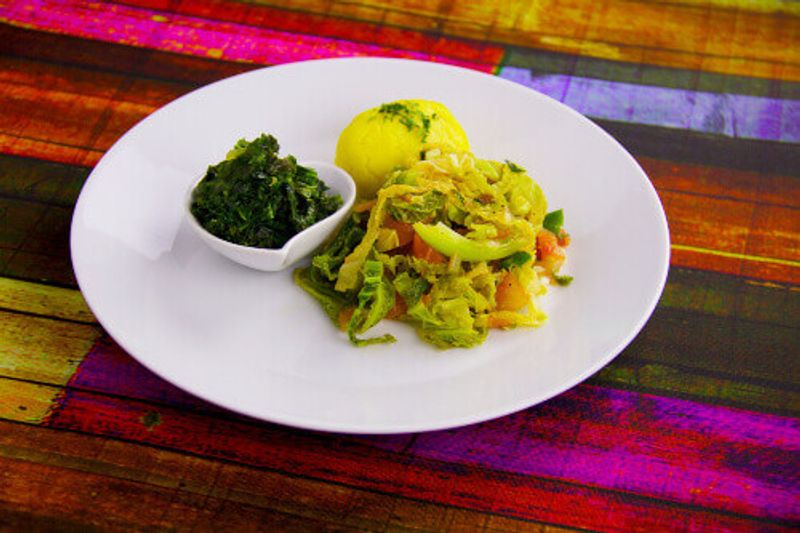 Check out Nairobian Indian food in the Diamond Plaza, a curious old shopping mall that was built to 2/3 scale (it's a little smaller than average, to say the least). There are also plenty of Asian offerings around the city, from Japanese to Korean and Chinese – the latter can be found in the Kilimani area. Where possible, try to get your hands on an iconic Kenyan cocktail, the dawa ("medicine"), which is an icy refreshing blend of vodka, lime, and honey.