Over the last two thousand years, Italy has taken the best cuisine the world has to offer and made it its own
If you could only eat one cuisine for the rest of your life what would it be? Japanese perhaps? Thai maybe? Or is it Italian? Yes, it's probably Italian. From crusty pizzas and rich pastas, to brightly-coloured salads and gooey cheeses, the diversity of Italian cuisine has meant it is a favourite of nearly every food lover. Fresh fish, natural oils, plenty of vegetables has also made the Mediterranean diet one recommended as among the healthiest in the world to boot.
Italian restaurants are as ubiquitous as Irish bars and can be found in every major town from Siem Riep to Santiago and whether it's a quick street-side slice or a gourmet extravaganza – the Italians know what they're doing in the kitchen.
Italy, home of the Roman Empire did a great job of hoovering up countries, cultures and cuisines and assimilating them as their own for centuries. Explorers, soldiers, adventurers and traders were thought to have brought back not just spices but recipes from far-flung lands. So let's have a look at what came from where.
Pasta
Thousands of books have been written about pasta – its origins, the wide variety of shapes, flavours and recipes used to make it. What we can all agree on, however, is that pasta derives its name from the Italian for 'paste' – made by mixing its two main ingredients of flour and water. Pasta is made from combining the flour from ground durum wheat with water or sometimes eggs. The paste is made into a dough, which is then shaped, cut or rolled into various types of pasta.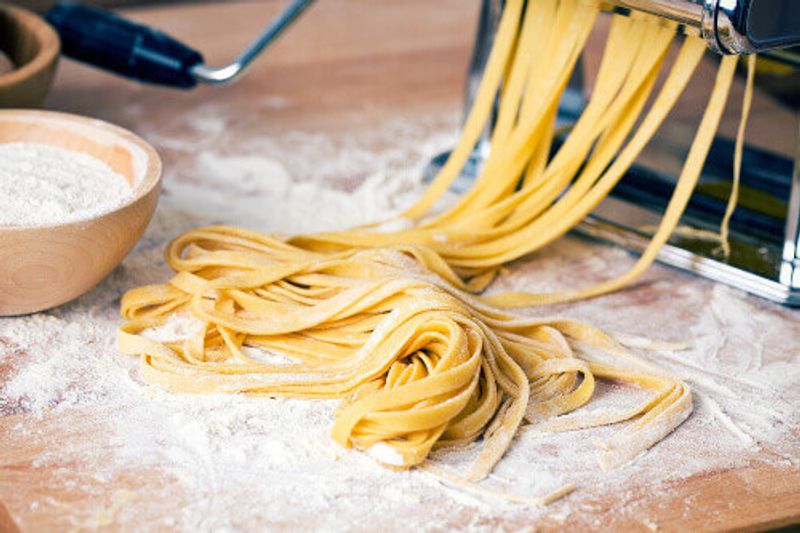 The durum wheat has a high gluten and low moisture content making it strong and stretchy and perfect for pasta making. It's this durum wheat flour makes pasta different from other similar dishes such as Chinese noodles, German spaetzle or Greek orzo.
The 13th century explorer Marco Polo discovered noodles on his travels to China in the 1270s. He wrote about noodles in his book The Travels of Marco Polo, after witnessing people making noodles from the flour of what is thought to be sago palm or breadfruit tree. He has since been credited with bringing the concept of pasta from China back to Italy. However unromantic as it may be, it is more likely that the Italians had already been making foods out of a doughy flour and water paste for some time – just no one had bothered to really write about it.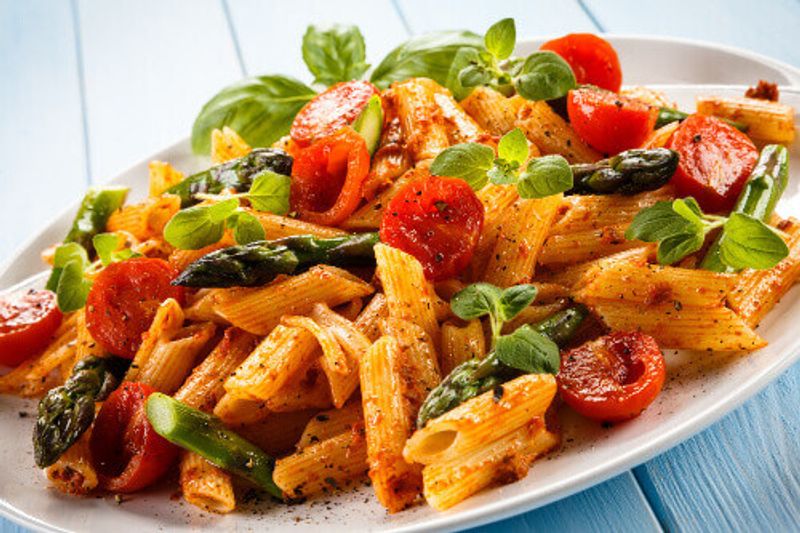 In fact, it is thought pastas had been made for thousands of years, originating (like so much exceptional cuisine) in Central Asia before migrating towards Europe. The Italians did, however, focus on using durum wheat which is not only widely available but when dried it stores indefinitely making it the perfect food for say, roaming armies.
Pizza
In Homer's Aeneid (written in 29-19 BCE) it quotes Ascanius as saying "we devour the plates on which we fed." This is thought to be one of the earliest references to pizza but in fact, the oven-baked (or fired) flatbreads that Italy has become famous for, have been baked and feeding troops since the ancient Egyptians. Babylonians, Israelites and almost anyone found in the Bible including the Greeks and Romans all ate unleavened flat breads, flavoured with spices and baked in mud, clay or brick ovens.
Much of the Middle East and many Central Asian countries still rely on these breads as a staple with many using tomato paste and herbs to give the bread more flavour. But it is the Italian city of Naples which has been credited as being the founder of the pizza pie we know and love today. Whilst street vendors sold flatbreads with various toppings to poor workers, it was Raffaele Esposito who was asked to cook for the Italian King Uberto I and his wife, Queen Margherita when they visited Napes in 1889. Esposito put fresh tomatoes, basil and mozzarella on the bread to create a Pizza fit for a queen – the Margherita.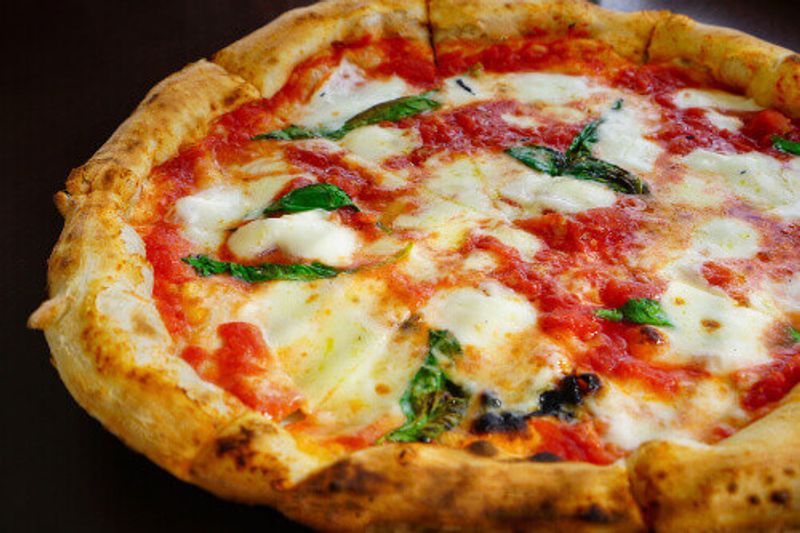 It was around the same time, at the end of the 19th Century – that the first wave of migrant Italians left their country for the New World. Arriving on steam ships in New York they settled and starting making the spaghetti and a pizza dishes from home, causing the migrant city of New York to fall in love with their peasant cuisine.
But Italian cuisines isn't just pizza and pasta. Here are three you may never have tried and where to eat them.
Arancini
Originating from Sicily and having influence from Arab and Greek culture, these delicious stuffed rice balls are filled with cheese or meats and are simply deep-fried pockets of heaven. Arancini come round or pointed (depending on whether you are on the west or east coast of Italy), and normally cost between 2 and 6 euros depending on whether they're bought at a street-side stall or a fancy restaurant.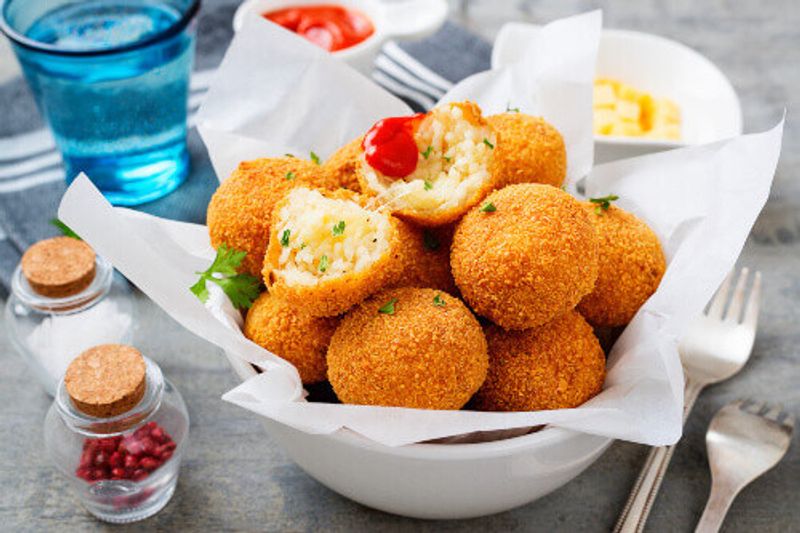 The al dente rice should be spiced with saffron (a nod to its Arabic origins) and this rice is then wrapped around a ragu of minced meats or prosciutto in either a tomato or creamy béchamel sauce. The rice balls are then breaded, preferably in durum wheat flour, before being deep-fried. The Arancini has evolved and additional ingredients such as peas, tomato, mushroom, mozzarella or even squid can be found added to Arancini offering nice regional variations on the classic.
As Sicily is home to the Arancini head to either Arancina Planet (Via Ducezio 9, 96017, Noto, Sicily,+39 0931 574037) for large, fresh 2 euro Arancini or Pasticceria Savia (302/304, Via Etnea, 95100 Catania CT, Sicily +39 095 322335) for something more refined.
Osso buco alla Milanese
This dish originating in the Lombardy region of Italy is made up of tender veal shanks, braised slowly in white wine, and served with an array of vegetables. The name means Bone with a hole – a reference to the succulent bone marrow found inside the bones of the shank. The cut is traditionally a cheaper and tougher cut but by being slowly braised in white wine makes the dish more tender. A traditional Osso buco should always be veal but nowadays beef or pork are occasionally used instead. Although sometimes the dish is served with polenta it normally just presented with the vegetable stew it is cooked in and is enough to fill any hungry belly.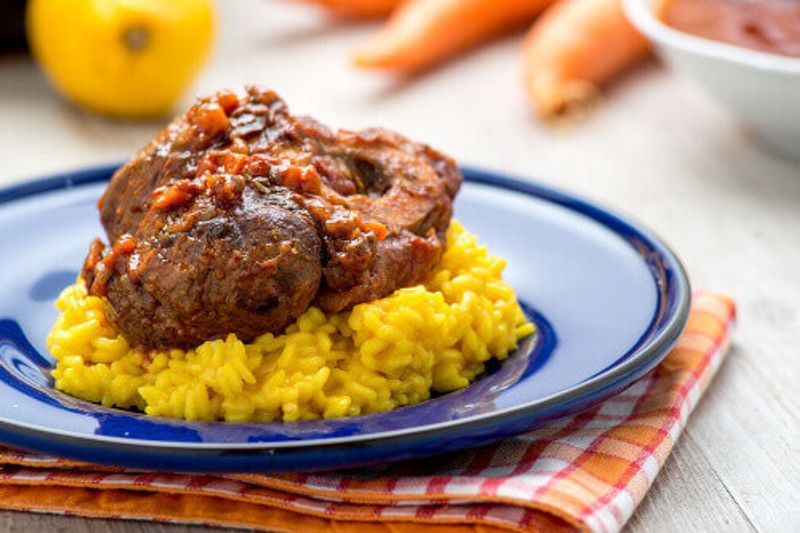 Milan is the home of the Osso buco and la Pesa Trattoria dal 1902 on the outskirts of the city has been serving up this magnificent dish for over a century.
Ribollita
Ribollita is a fine example of Tuscan Cucina Povera or poor man's cuisine. Ribollita literally means re-boiled and it gets its name from when servants used to collect unfinished food from their masters table, such as bread, vegetables, and the rinds of parmesan cheese, and then re-boiled them to make a stew. Hearty, healthy and full of flavour Ribollita is usually a vegetarian dish but with added crotons and cheese to make it richer and with deeper textures.
The classic, family owned Trattoria Cammillo (Borgo S. Jacopo, 57/r, 50125 Firenze FIorence, +39 055 212427) is quite pricey for a local trattoria but it is absolutely worth it, serving some of the best ribollita in Florence.