The jewels in Israel's crown are yours for the viewing
Beguiling deserts, astonishing beaches, archaeological sites and all that history, combine to give the most meaningful of travel experiences in a country just a tenth the size of Victoria.
Sea salt and socialism
Four hundred and 31 metres below sea level, the turquoise-coloured Dead Sea slopes at the lowest place on earth, set against the Judaean Desert's sandstone cliffs. The inland sea also gives travellers the chance to enjoy an extra-buoyant float on restorative mineral waters while breathing in absurdly oxygen-rich air that helps stave off the sunburn.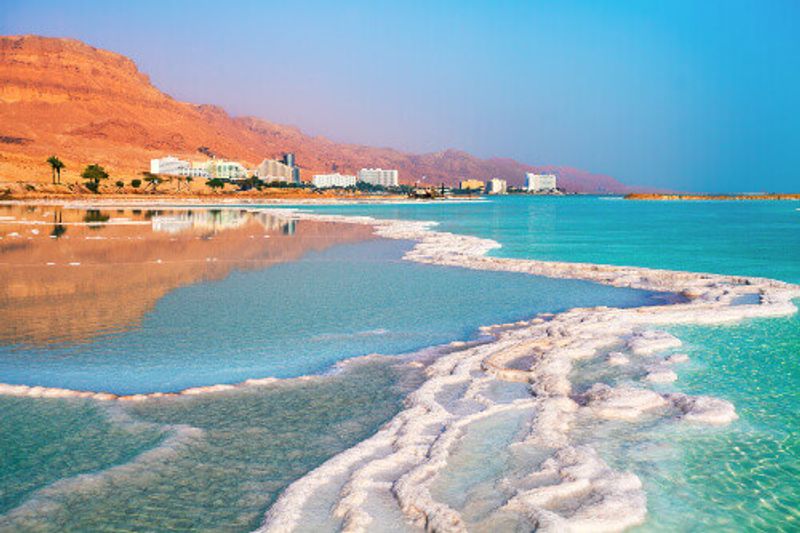 Ein Bokek, a huge and well-kempt public beach at the sea's south, is a good jumping-off point. Lifeguards patrol it, and there are shelters, changing booths and open-air showers. The best-appointed views of the sea? From Masada, a fortress atop sheer cliffs overlooking the northern basin of the Dead Sea.
Accessible by path or cable car, Masada once served as a place of refuge for 1,000 Jews following the destruction of Jerusalem by the Romans, followed by their mass suicide to escape capture. Journey up to admire the view and take in its dramatic history.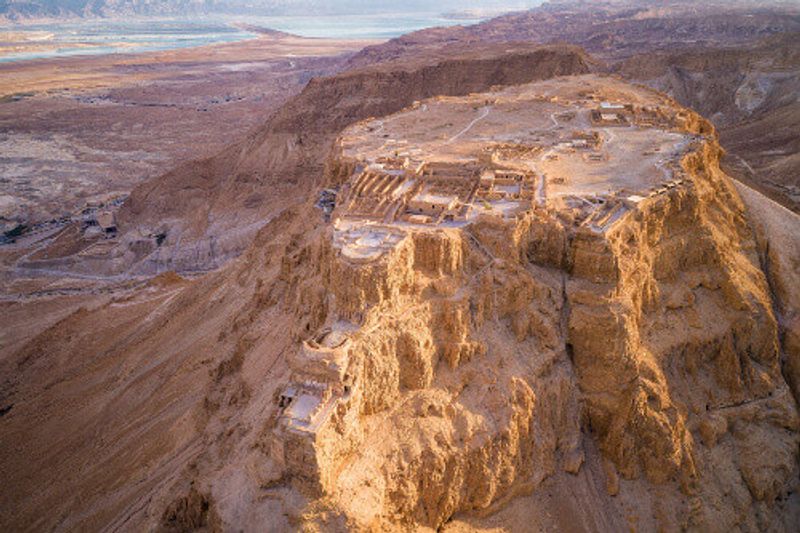 Top off your visit to the area with a rustic overnight stay at the local kibbutz – these rural collectives are now opening their doors to outsiders eager to experience the communal life. The Ein Gedi Hotel, on the Dead Sea shores, offers an excellent crash course into this style of living and features botanical gardens, home to copious myrrh and frankincense, and a spa where you can hover in a mineral-rich pool while overlooking looming cliffs. Wake up to an organically grown breakfast at the communal dining halls.
Don't put off a visit to the Dead Sea for too long: the water level here is dropping at a metre a year. Continuing at this rate, it may only be around for a few more decades.
Way back when
Israel puts the past properly in perspective, from the Neolithic to the biblical, via the Roman. Destinations that shine a light on at least two of these periods should be placed in your bucket.
Donning scuba gear is necessary for the exploration of the Roman settlement of Caesarea, located between Tel Aviv and Haifa on the Mediterranean Sea. At this Archaeological Park, divers can swoop past ancient shipwrecks and a submerged but remarkably intact Roman port. The scattered remains of shipwreck cargo and pottery can be glimpsed, along with abundant plant and marine life that exists harmoniously around it.
You might discover something even more remarkable: after a storm in 2015, recreational divers stumbled upon a hoard of more than 2,000 gold coins on the ocean floor here.
While much of ancient Caesarea has been lost to the sea, non-divers can visit an impressive open-air theatre and see towering Roman ruins.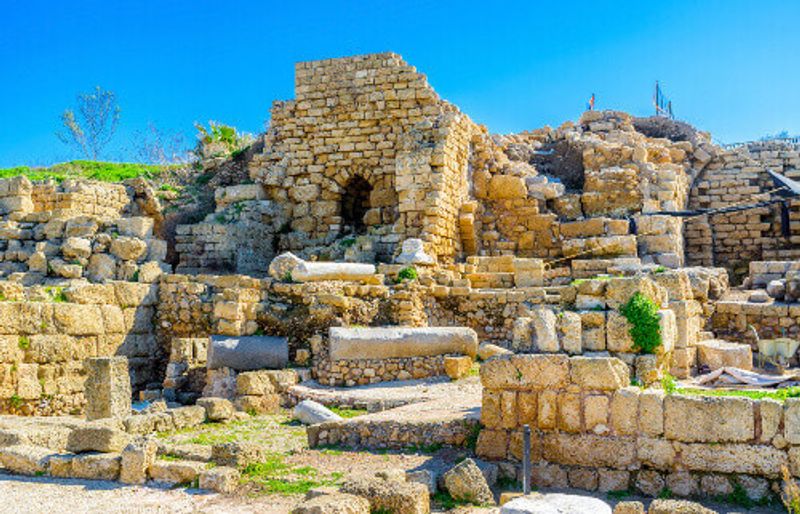 History up close
Onto the biblical. After the Dead Sea Scrolls were discovered in West Bank caves just after the Second World War, Israel scrambled to house the ancient parchments. The colossal, bulbous Shrine of the Book museum in Jerusalem encases and rotates some of the artefacts in what has been described as a 'modern womb'. Visiting this landmark museum is, for many visitors, a unique architectural experience and a special kind of pilgrimage.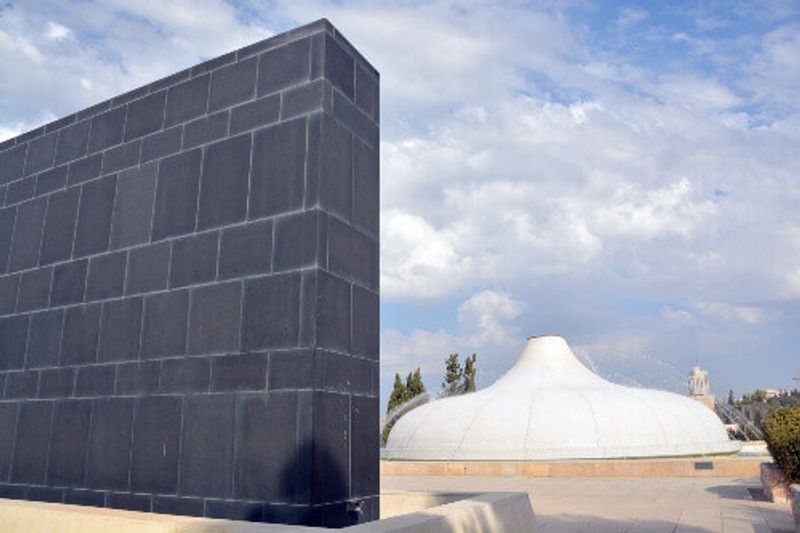 One word of psychological warning: there is such a thing as Jerusalem Syndrome, a psychosis-like condition triggered by a visit here, thanks to the sheer amount of history, beauty and belief in its environs. If you start to feel over-excited, head back to the hotel for a nap.
Sleep like a Bedouin
The Negev desert is a vast sandscape that covers half the country. In summer months, temperatures touch 40 degrees during the day but drop to 10 at night. Visitors to the Negev have the chance to overnight in a traditional Bedouin camp, staying in handwoven tents and sipping both the Bedouin black coffee and cool desert air.
The best place to do this is right in the middle of said desert, at the outpost of Mitzpe Ramon. A stargazing utopia, at the edge of ginormous Ramon Crater a sea of sparkling stars is almost certain to be visible on your visit. The lucky few may even spot local populations of ibex, porcupines, gazelles, wild donkeys, hyenas, hyraxes and Arabian Leopard.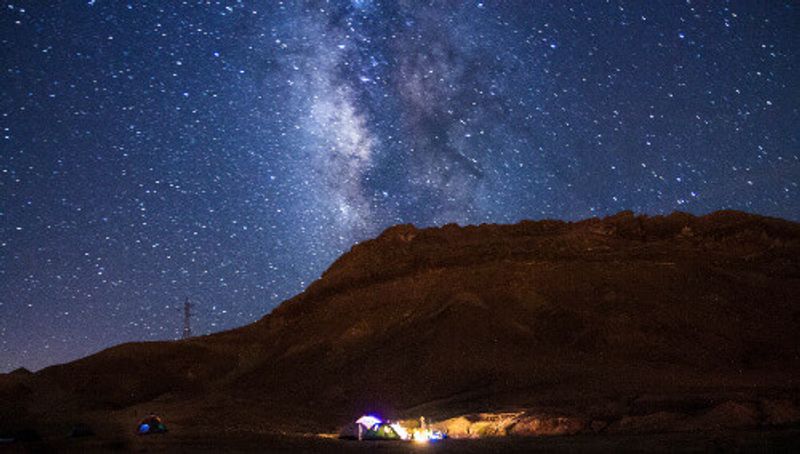 Desert hikes are popular along the crater's rim, while rappelling can be organised at the Visitors Centre in Mitzpe Ramon, the area's only town. Fill out your sandy sortie with a camel ride or night-time Jeep Safari.
Visitors in May might wish to make a detour to revel at the burgeoning Midburn Festival, a 30-minute drive north of Mitzpe Ramon. With striking comparisons to Nevada's famous Burning Man festival, Midburn, though much smaller, attracts 14,000 merrymakers who help create a temporary city in the desert.
Beach out down South
After all this activity, it will likely be time to thoroughly beach out. Flanking the Mediterranean coast, Israel's beaches are some of the most beautiful in the world. Whether you are looking for serenity, or want to run wild, splash and swim, you'll find a stretch to suit.
The best beaches for those who worship the heat are at the southern tip of the country, in Eilat. Temperatures are always reassuringly high on this Red Sea coast, and the rain hardly ever falls. Soaking up the rays is even more pleasurable with the majestic Eilat mountains as background scenery.
There are two beaches to consider. Relaxed and popular with divers and a younger crowd, Mosh's Beach has multiple eateries with rustic on-the-sand seating. For those who prefer a quieter ambience, further south, just before the Egyptian border, lies Princess beach – perfect for snorkelling and reassuringly natural.