Whether it's by land or sea, in luxury or through adventure, Iceland lets you get back to nature
1. Cruise the glaciers
A variety of tours are available – including hiking and rock climbing – over Iceland's glaciers, but arguably the best way to take in the true scope of the millennia-old ice is via boat. Small boat tours are ideal for those with a free day to spare. Expect to pay between 5,800 ISK (AU$70) and 13,500 ISK (AU$160), depending on the size of the vessel.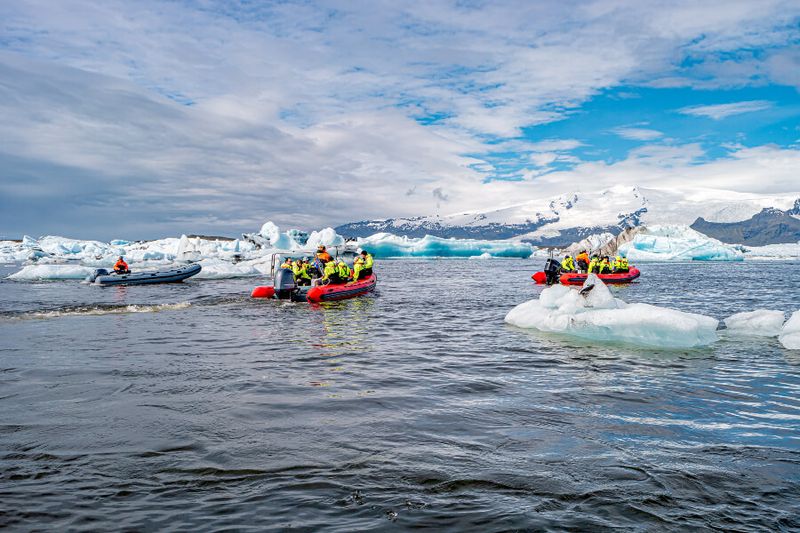 2. Take a dip in the Blue Lagoon
The most famous geothermal spa in Iceland is located about a 40-minute drive from Reykjavik. Its visitors can soak up a view to remember while bathing in warming, mineral-rich water. Booking in advance is required, and there are multiple tour operators who will package it for you as part of a full or part-day trip. Alternatively, arrive via a rental car and pay 6,990 ISK (AU$80) 9,990 ISK (AU$120) for different levels of pampering.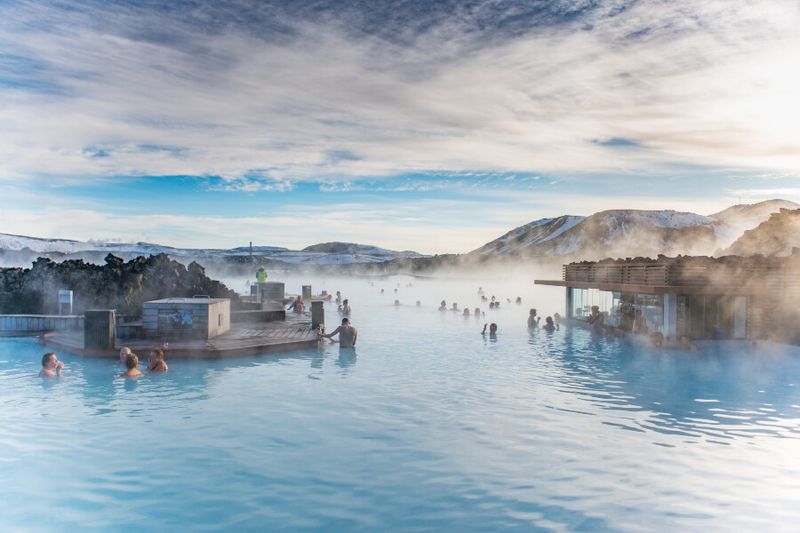 3. Hike the Thingvellir National Park
A UNESCO World Heritage Site, Thingvellir (also spelled Þingvellir) is about a 45-minute drive from Reykjavik and offers a chance to fully immerse yourself in Iceland's natural beauty. In addition to its landscape of craters and wide, shallow volcanoes are tectonic plates that have shifted and created a hiking trail towards the Öxarárfoss Waterfall, with viewing platforms offering stunning vistas along the way.
4. Dive in Silfra
Visitors who want to literally get beneath Iceland's surface can make full use of a trip to Thingvellir by snorkelling in Silfra, a fissure created by a rift between tectonic plates that is now full of clean, clear glacial water and volcanic rock formations. Prices start at about 13,500 ISK (AU$160) for a guided tour, which will navigate you around Silfra's most interesting geographical features and promise visibility of at least 100 metres.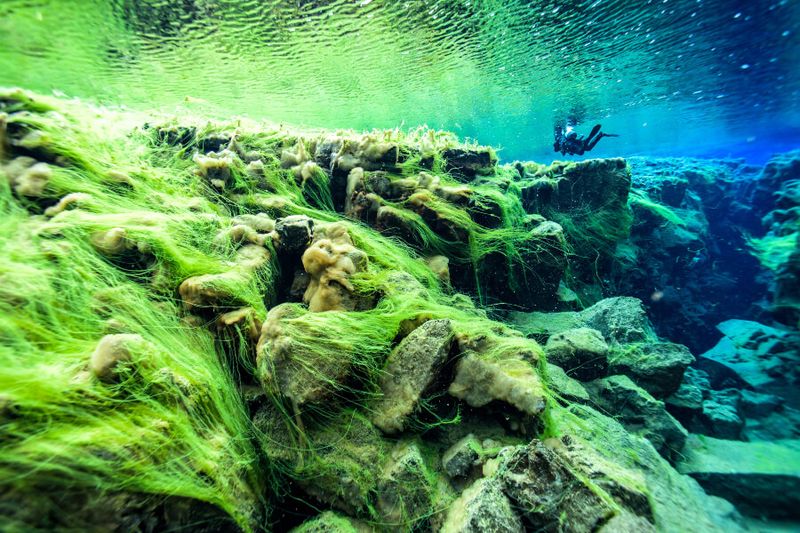 5. Tour the Golden Circle
If your time in Iceland is limited, a tour of the Golden Circle is the perfect way to enjoy a lot of its most popular natural sites. The Golden Circle route takes in the Thingvellir National Park and can be expanded to include the Blue Lagoon. It also gives visitors the chance to witness one of Iceland's most famous natural occurrences: geysers spraying natural water into the sky. One-day tours start at about 12,500 ISK (AU$150).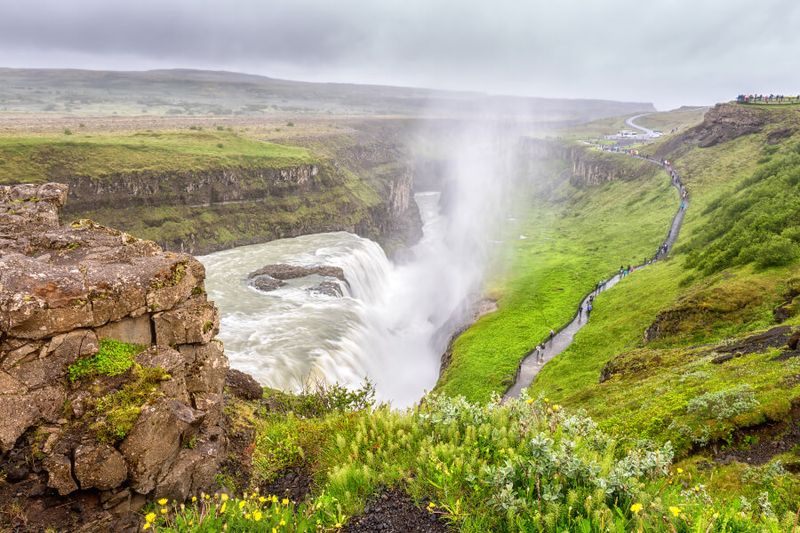 6. Kayak the fjords
If thermal pools or tectonic lakes aren't your preferred amphibious experiences, there are multiple routes that head out into the Icelandic wilderness via kayak. Tours are available from various locations along the south and west coast of Iceland, in addition to those offering pickups from Reykjavik.


A guided trip around the capital's nearby bays and coves are also a great way to observe Iceland's wildlife in its natural habitat. One-day tours are priced from about 11,000 ISK (AU$130), with more adventurous, seafaring options available.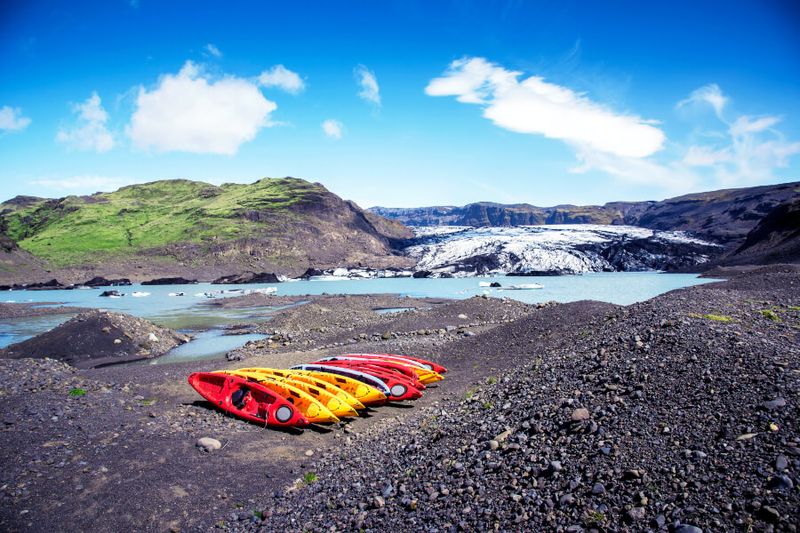 7. Hit the (volcanic) beaches
The 'black pearls' of Iceland's beaches are actually dark volcanic pebbles, similar to the rock that comprises the rest of the island's geography. You will be spoiled for choice if venturing to the coast – one popular destination is Djúpalónssandur beach on the Snæfellsnes peninsula, a site of living history. Preserved from its past as part of a fishing community, rich in wildlife and also featuring the remains of a mid-20th-century shipwreck.
8. Ski or snowboard down the slopes
One for the winter months, obviously, but Iceland's naturally cold climate makes it ideal for skiing and snowboarding down its northern, mountainous terrain. Its five ski resorts are open from November until May, with passes available that grant access to all five sites for about 19,000 ISK (AU$230) for adults. Together they comprise 75 km of slopes, with levels of difficulty to satisfy all winter sport-lovers.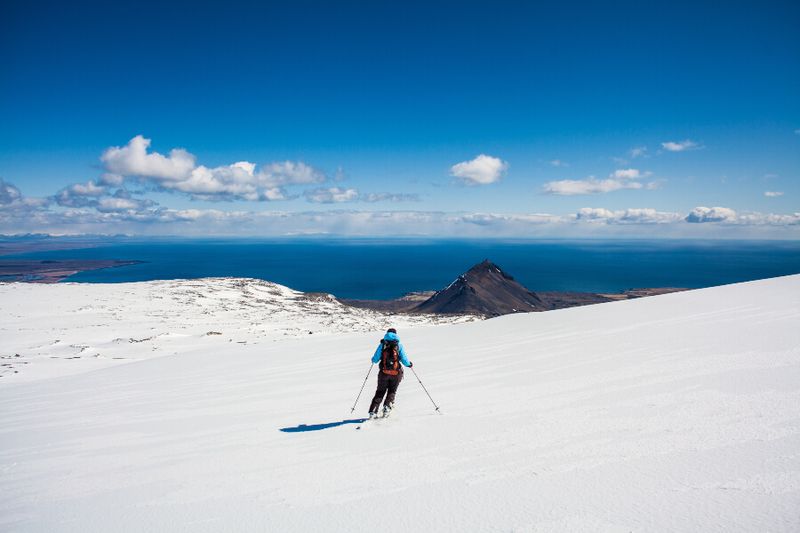 9. Watch out for elves and trolls on 12th Night
A wintertime trip to Iceland also provides the chance to witness a popular local festival. On January 6 Icelanders celebrate the last day of Christmas with bonfires, torch-lit parades and food markets adding to the all-night party. Locally known as Þrettándinn, the festival also has strong links to Icelandic folklore, with talking cows, elves and trolls playing their part.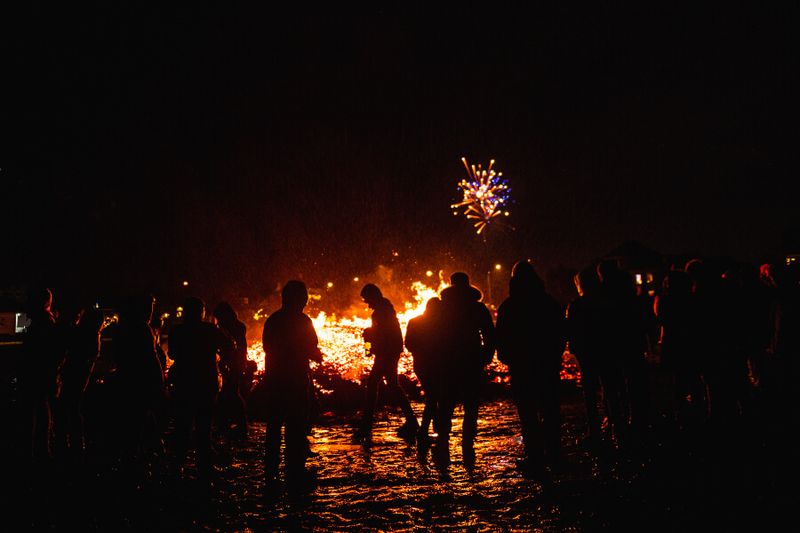 10. See the Northern Lights
If you're not visiting in time to watch the fireworks on 12th Night, fear not – the most famous landmark in Iceland actually exists in the sky and is available to view many months out of the year.


In September to March, there's a good chance you'll see Iceland's night skies dyed with dazzling swathes of colour. And like all the best things in life, it's free.