Take your pick between going medieval, getting up close with ancient meteorite craters, or visiting Estonia's iconic peat bogs
Tallinn Old Town
Come for the history, and stay for the food — Tallinn Old Town is one of the most beautiful places in Europe to immerse yourself in a medieval atmosphere. The UNESCO World Heritage site is a must-see spot in the Estonian capital, not just for its excellent historical preservation, but for its churches, bustling nightlife, and views, especially from atop Toompea Hill.
If you're a full-blown medievalist, plan to visit in early July, when Tallinn Old Town hosts its annual Medieval Days festival. This 19-year-old tradition is a mecca for Renaissance faire enthusiasts or really anyone who's looking to enjoy an extremely unique and distinct slice of old Hanseatic culture.
There's also the Tallinn Museum of Orders of Knighthood, which offers an eclectic historical look at the history of medieval knights (and dames!) from around the world.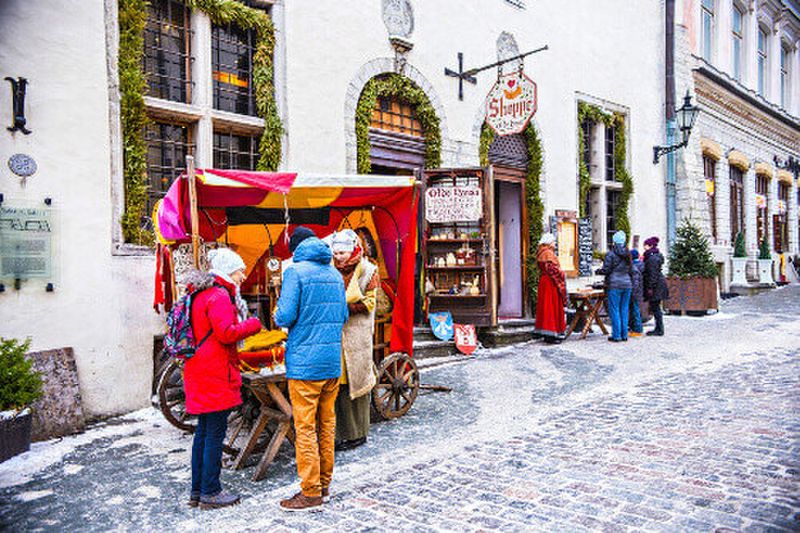 Saaremaa Island
Estonia has over 1,500 islands, home to small indigenous communities that still maintain a largely traditional way of life. Saaremaa is by far the biggest island, and besides its impressively preserved medieval fortress, is also home to one of Estonia's coolest, most remarkable natural landmarks: the Kaali meteorite craters. These nine fascinating craters – the biggest of which is known as the Kaali crater – date back thousands of years to the Nordic Bronze Age. After their devastating impact, researchers believe that the Kaali crater site took on a deeply spiritual and ritualistic role in local and regional mythology well into the 1600s.
In the island's capital, Kuressaare, sits Kuressaare Castle, a Gothic-style Teutonic fortress that passed through the hands of the Danes, Swedes, and Russians. The castle has a neat museum covering the rich history of Saaremaa, as well as well-restored interior areas, like the castle dungeons. Fun fact: Saaremaa also has windmills.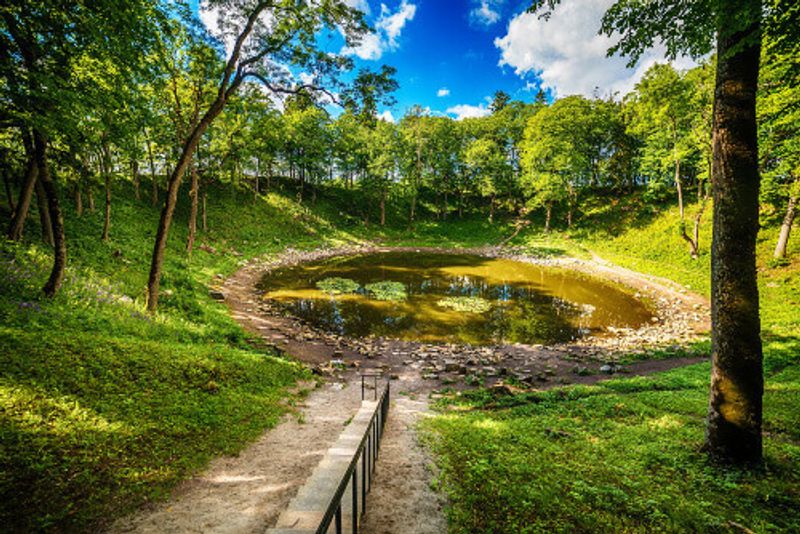 Soomaa National Park
Head to Soomaa National Park (quite literally, the 'land of bogs') to take part in a highly unusual, highly Estonian activity: bog walking. This involves either using wooden boardwalks or wearing special boat-like bog shoes to carefully tread across Estonia's ancient peat bogs, a defining characteristic of the country's primeval landscapes (there's also a more conventional option: canoeing). Life in Soomaa dates back to the Stone Age, and locals still partake in traditional pastimes like making handmade dugouts canoes. These fragile wetlands and bogs are also prime breeding grounds for plenty of animals, including rare birds, elk, boars, wolves, golden lynx, beavers, and bears.
Keep in mind that Soomaa famously has a 'fifth' season when the wetlands succumb to flooding from the powerful combination of intense rains and melting snow.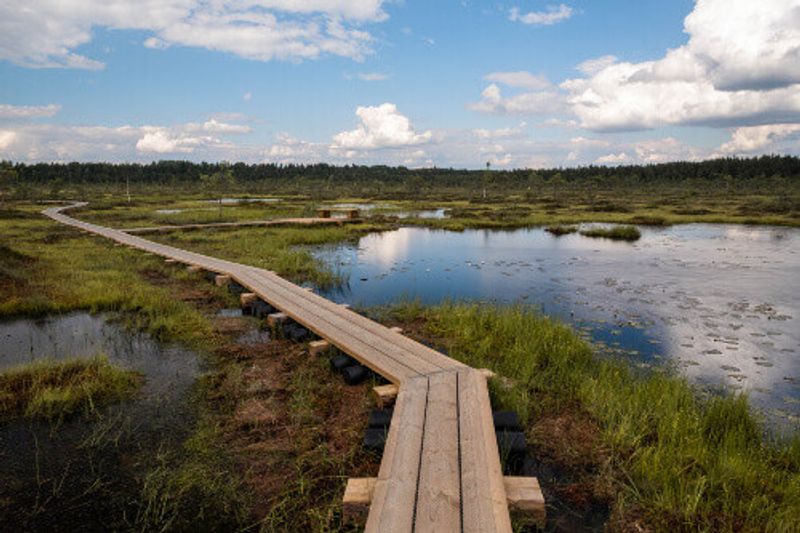 Lahemaa National Park
Not all national parks are created equal, and if you're after a really unique experience, Lahemaa (which means something like 'land of bays') is a must-visit destination. Like Sooma, there are ancient bogs, but also Ice Age-era rocks, and its pièce de résistance, the ruins of a Cold-War era Russian submarine base. If you're into visiting these kinds of abandoned sites, the Hara submarine base is a treasure trove of concrete exploration, with a predictable coat of graffiti (there's a small entrance fee now).
If you're into a more refined experience, Lahemaa also has four historical European manors, each varying in size and opulence: Vihula, Palmse, Kolga, and Sagadi. Sagadi even has a Forest Museum, which is worth a visit for nature-lovers. All four manors require a small entrance fee and have basic amenities for visitors.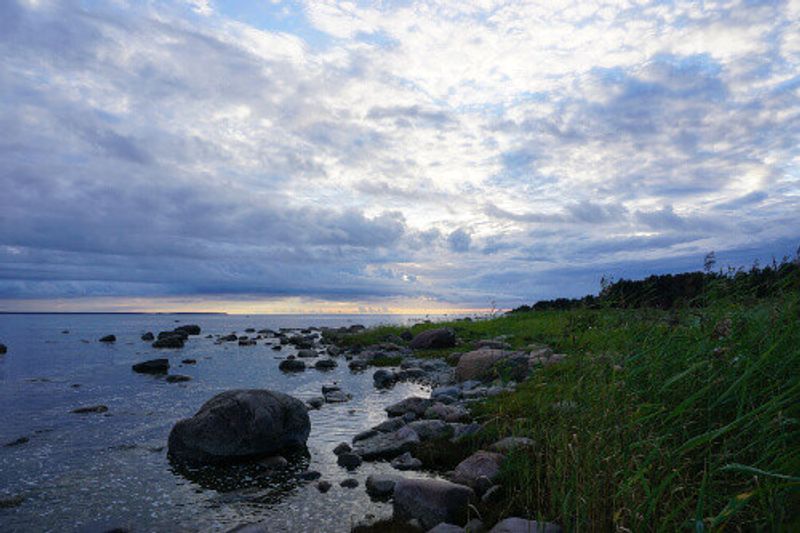 Tartu
The second-biggest city in Estonia is a vibrant student town packed full of cultural sights, museums, and charming architecture; the most famous landmark is probably its 'Kissing Students' fountain. Like Tallinn, Tartu has a wonderful Old Town district that's full of history and old buildings — perfect for taking a stroll and holiday snaps. Tartu is also the home of the stunning Estonian National Museum, the Tartu Art Museum, and the Tartu Toy Museum. For more outdoorsy visitors, take an old-fashioned boat ride on the River Emajõgi, ranging from weekly nature-focused trips to historical vessels (the medieval Jōmmu barge) and more entertaining cruise-style boat experiences.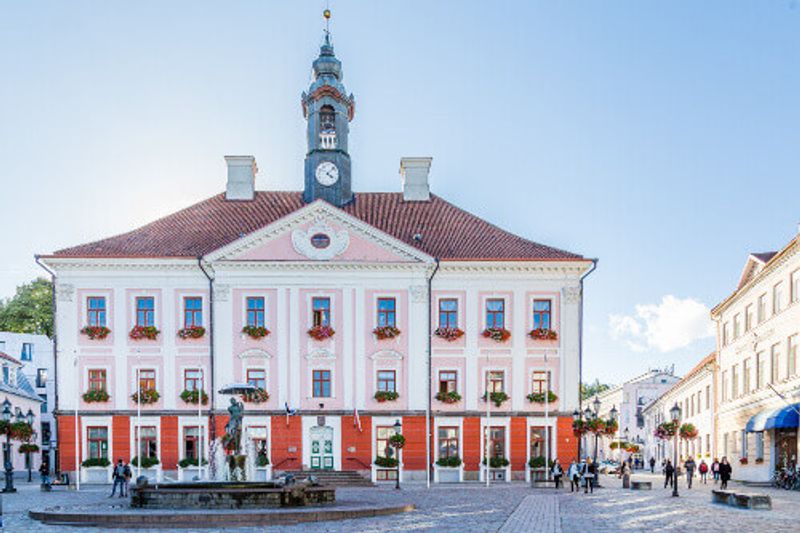 Honourable mention: Narva
Narva is a must-visit city for Soviet history buffs, who are keen on (respectfully) learning more about Estonia's difficult occupation period. Located at the very east of the country, the city is the third-largest in Estonia, and has a majority of Russian-speaking citizens. Due to its history, much of Narva's architecture and style is from the Soviet era. Its best-known local landmark is Hermann Castle – sometimes called Narva Castle or fortress – which is ancient Teutonic fortress. In response, just on the other side of the river, the Russians built the Hermann's medieval cousin, the Ivangorod Fortress.