Egypt, a land of ancient wonders and rich culture, is a traveller's dream. But, when is the best time to go?
A trip to Egypt is like a voyage back in time. With ancient monuments, temples and landscapes that will simply blow your mind, Egypt is timeless, completely unique and absolutely unforgettable.


There are two things that aren't a problem in Egypt: the rain and the cold. Egypt's location on the edge of the Sahara Desert ensures it's a dry and warm location, but it still experiences some seasonality.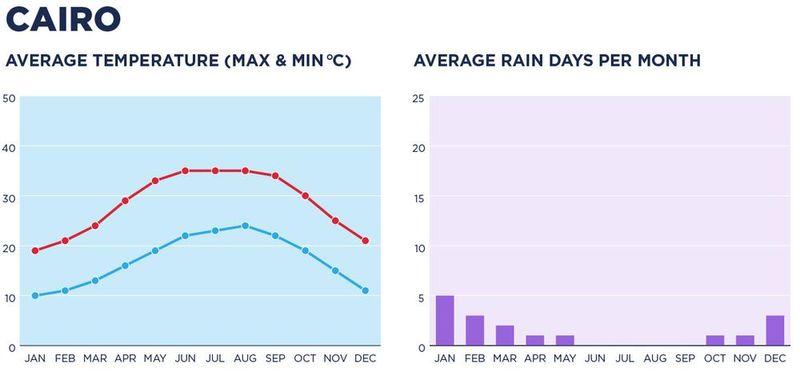 Winter is one of the most comfortable times to visit if you are not keen on high heat. Between October and April, temperatures are still warm during the day and generally much cooler at night, especially in the north. In the capital Cairo, winter temperatures hover around the low twenties, while northern Alexandria tends to be a couple of degrees cooler. Aswan averages lovely warm days in the mid-twenties, and as does Luxor – perfect conditions for exploring the temples, tombs and monuments. Coastal Hurghada also enjoys pleasant days in the low twenties.
In May, things start heating up around the country until eventually peaking between May and September.


Cairo and Alexandria in the north are the most comfortable, with average temperatures in the low-to-mid thirties. But further south, Aswan and Luxor will satisfy only serious sun worshippers, with average highs in the low forties. Hurghada also heats up; temperatures here linger in the high thirties, but the sea breeze does provide relief.


Summer is the quietest time to travel to Egypt, so if you come prepared, you could enjoy a Nile Cruise and all of the monuments, sans the crowds.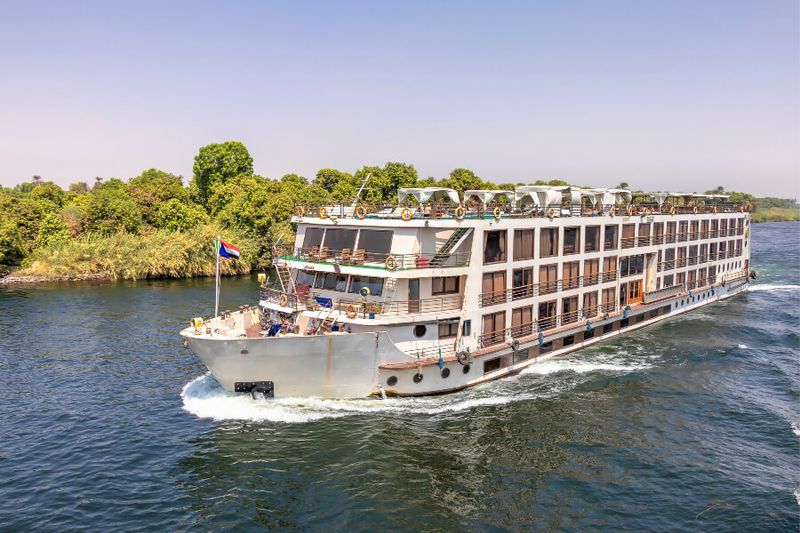 The beginning and end of summer are great shoulder times to travel, as they're considerably quieter than the winter months. Temperatures, while warm, haven't yet peaked, and nights are balmy. If you're a keen snorkeler or diver, the conditions on the coastline are great year-round.


Egypt has plenty of opportunities to experience all of its magic in a season that suits you.
When will you go?
Where else do you want to visit?