Jan Jiracek von Arnim is Professor for Piano at the prestigious Vienna University of Music and Performing Arts. Here, he talks about the history of classical music in Vienna and where to go to find a star-studded performance
Professor Jan Jiracek von Arnim is arguably one of the most influential concert pianists in the world. He won so many global awards, he was asked to take over as the Professor of Piano at the world-famous University of Music and Performing Arts in Vienna – formerly known as the Vienna Conservatory. Today, between performing at some of the world's most prestigious concert halls, he is helping the next generation of pianists to carry on in his footsteps.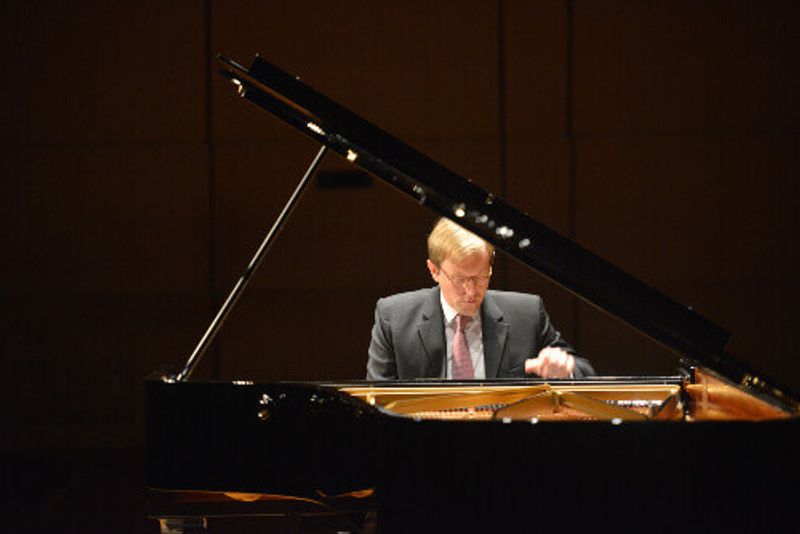 Jan was born in Hannover, Germany to musical parents. "They would give concerts together, and when I was a very young boy I would travel with them," says Jan. "Witnessing how they worked together and how they found so much pleasure in performing and making the music together was quite revealing for me as a child," he says. "I learnt that you can work, doing something that you really love and enjoy."
After a false start with the violin, he started tinkling on the family piano. "When I was six years old they decided it was time to give up their plans about me being a violinist and get me a piano teacher." By the time he was ten he took part in his first piano competition and won first prize. "When as a child you have success like that, you realise, wow not only do I enjoy doing what I do but also other people seem to be enjoying what I do too."
From then on, he says, it was natural for him to go into performing and when in 1997 he was one of the winners of the Tenth Van Cliburn International Piano Competition – arguably the biggest piano competition there is – his life became one blur of hotel rooms, concert halls and long haul flights.
In 2001, he received a call from Vienna who told him they were looking for a piano professor and a new chapter in his life began. "I didn't have to think much about it because Vienna is such a special place for me," he says. At 28 years old he joined the ranks of some of the most influential classical musicians of the last 300 years by calling Vienna home.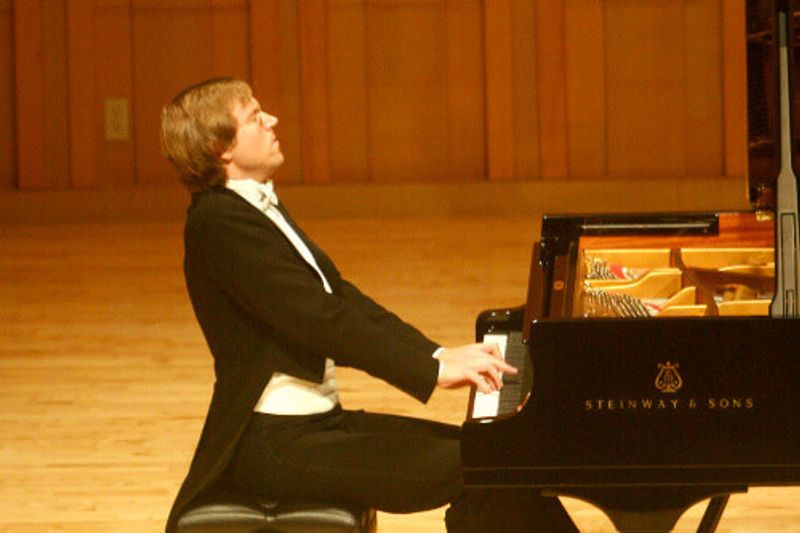 Vienna has been the centre of classical music since the 17th century and whilst other cities have tried, no other city has stolen that mantel. Beethoven, Brahms, Haydn, Mozart, and all the Strauss's have lived and worked in Vienna. And it is no coincidence they all created some of their greatest works in this city.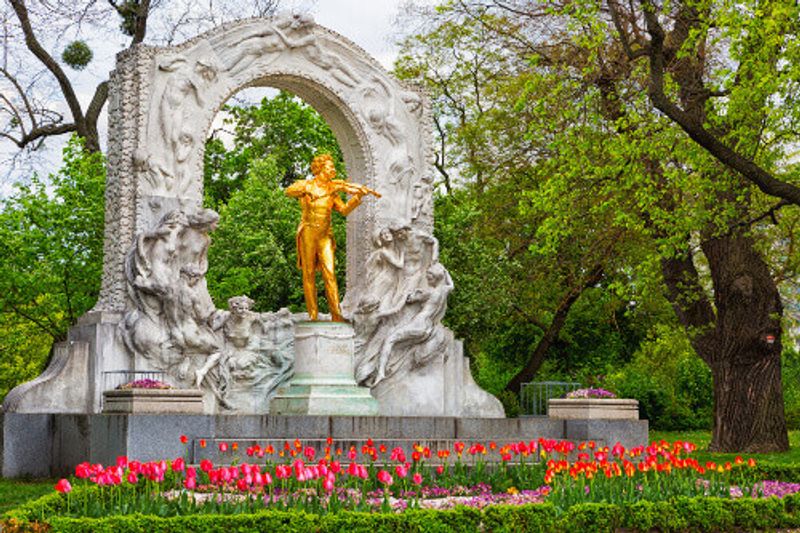 "Some of it might be coincidence – to have the right geniuses born there and then grown up in the right direction with great teachers," says Jan. "But the thing is that in Vienna there was always a lot of money and money is very important when it is about supporting the arts." Like 1960s London, 18th century Vienna would have the musical hot spot of the world, upon which musicians, performers, composers and groupies would all descend.
The wealthy elite of 18th century Austria would patronise composers in the same way the Florentine nobles would patronise the artists of Renaissance Florence. "And that was a reason so many composers lived in Vienna, because they need a way to find money." But classical music in Vienna was not just the terrain of the aristocratic people. The ordinary people also "have these fantastic traditions of Saloon concerts, where people made music in their living rooms."
The instruments and letters that have survived in the records of Jan's university, provide a huge amount of information of that era. "The letters show how everyone wanted to be in Vienna – even the composers like Robert Shuman or Fredric Chopin – they all went to Vienna and tried to make a living here," he says. "Nowhere had such a big impact on the development of classical music."
And of course the musicians influenced each other, learnt from each other and taught each other but the social fabric of the city itself influenced the music that was created there. Vienna is famous for its masked balls, where people dress up in white tie and dance in the city's great halls and palaces. There are still as many as 300 formal balls held in the city every winter with the State Ball being the social event of the year. This tradition has continued for centuries and there is a strong connection between the dance and the classical music style.
The Viennese waltz, as a classical musical style, evolved to enable people to dance with elegance. "It is all to do with elegance – the elegance of the swing," says Jan. "When you dance the waltz, it is so much clearer what the waltz is all about – you get a natural feeling for the swing, for the pump of the music. When people visit Vienna they really discover the connection to the dance and how it all needs to flow."
The other influence of Viennese classical music is, of course, church music. "Because the Catholic church was so big in Austria and especially in Vienna, the style was developed out of that church music style as well. If you think about all the Mass' that Haydn, that Mozart wrote and that is something that is still present today."
Vienna has retained its reputation as the world's centre for classical music due in part to the fact that a lot of great minds continue to work there, says Jan.
"When you think about second Viennese school, there was a continuation of a certain tradition and tradition is not looking back at the ashes but keeping the flame alive."
But, he continues, Vienna's great advantage is its beauty. "You walk down the street and you see signs everywhere like 'Beethoven wrote his 9th symphony in this building'. I live in the 9th district and Franz Schubert lived right across from my building. I am listening to the same church bells that Schubert listened to. You feel like it is very much alive in Vienna and very much present. And that is something no other city has."
Vienna is jam-packed with historical buildings that hold a deep history of classical music – the Beethoven Museum, the Hofburg, the Musikverein. For visitors to Vienna the first spot that they should visit is the Stephansdom, or St Stephen's Cathedral, says Jan. "You can listen to fantastic church music there, and just walking distance from there, is the Musikverein. Every day, every night they have sold out concerts with biggest names in classical music, and it's always top-notch quality with the Viennese philharmonic."
"A five-minute walk from the Musikverein you have the State Opera, he says. "Where every night there is also a fantastic performance with the Viennese philharmonic. And of course, there are the smaller or lesser-known venues such as the Konzerthaus, which has a very interesting programme – less conservative, more open to also jazz performance."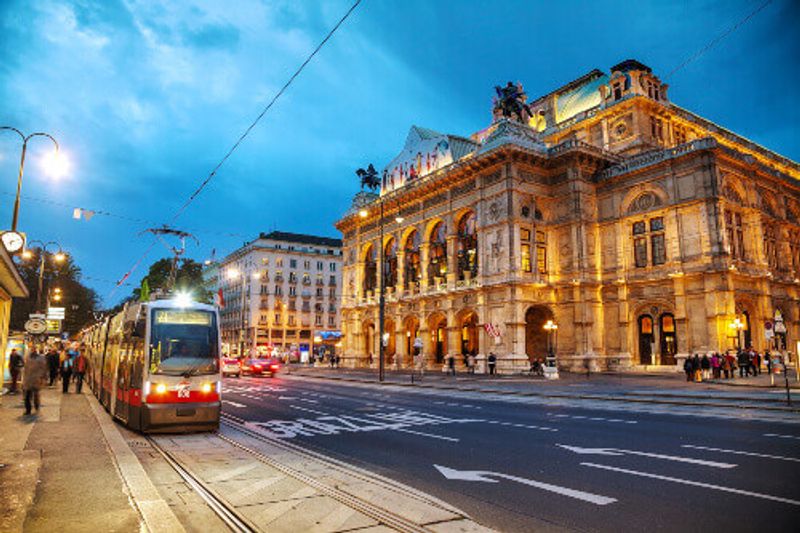 And says Jan, if you take the tram out of town for 15 minutes you can discover the countryside retreat where Ludwig von Beethoven stayed and kept his wine, he says. "It's not just that there are a few buildings or monuments that tell a story in Vienna, it really is present everywhere – that's what makes the city so special."