Gayle shares her experiences with her friend, Janet, on our 15 Day Complete Kimberley tour
What prompted your tour to The Kimberley, has this area been on your bucket list for a while?
My good friend and travelling companion, Janet, had booked an Inspiring Vacation tour to Japan in April 2020 and during the first lockdown we coincidentally both watched an Inspiring Vacations Facebook presentation and changed our plans to the Kimberley.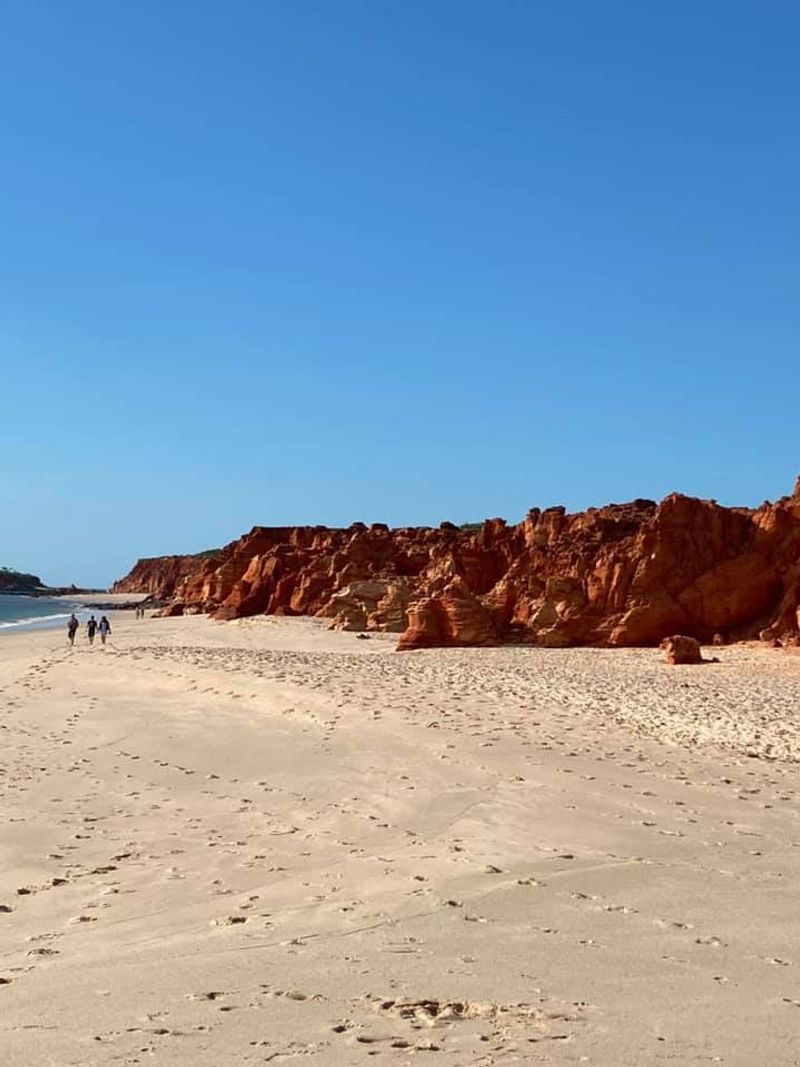 Did your expectations of this area meet reality?
Expectations were surpassed by the reality of the area – it is spectacular.
What do you wish you knew before travelling to The Kimberley?
The Facebook Live presentation was full of information but the reality was even better than expected!
Any surprises?
The accommodation in the Wilderness Lodges was fantastic and the food was a very pleasant surprise, including lunches eaten in out-of-the-way spots.
What were the highlights of this tour for you?
A highlight of this tour was definitely the great fellow travellers we met on the tour as well as our tour guide, James (Jimbo). Everyone got along really well and a lot of photos were shared. Mitchell Falls was a wonderful place to visit and travelling via helicopter to the coastline was a wonderful experience. We had a picnic lunch in Cathedral Gorge in Purnululu National Park while an Indigenous lady sang a traditional song – spine tingling. Another highlight would definitely have to be drinks in the middle of nowhere watching the sun go down. The list of highlights is quite long!
What do you say to those pondering whether or not to book? Any advice for future travellers?
Just go for it! The Kimberley is a beautiful area and is worthy of being on every Australian's bucket list. I would definitely recommend this tour to anyone looking to see more of Australia. There is so much to see and experience. Africa for the wildlife, Europe for the culture but definitely Australia for the landscape.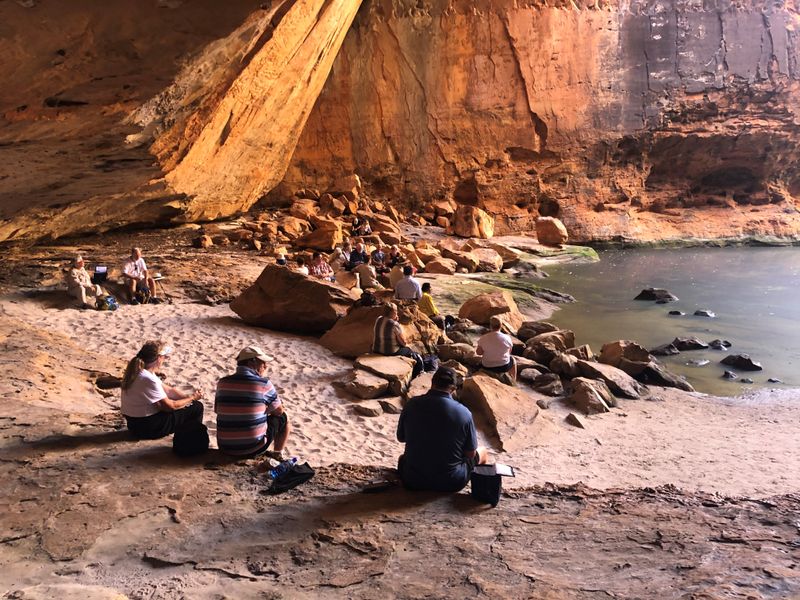 Where are you travelling next?
Our next trip with Inspiring Vacations is booked for October 2023 to Egypt and Turkey – our third trip with the company! If it's as good as the other two we will be very happy.
Love the sound of Gayle and Janet's experience? Click here for more information on our Australia tours.