Spectacular scenery, untouched nature and world-class vineyards - wine tasting your way around South America's southernmost tip is an experience as rich as the finest Malbec.
Whether it's sipping a glass of Malbec as the sun sets over the Rio Negro or touring the magical modern vineyards of Chubut, Patagonia's bold wines are the perfect pairing to its spectacular scenery.
Erin Mushaway, an Argentina-based Travel Blogger at Solsalute.com (https://www.solsalute.com), says: "Patagonia offers some of the most stunning landscapes I've ever seen. And due to its expansiveness, you can easily escape the crowds and feel like you're exploring uncharted territory."
So when you've finished scrambling up glaciers and scouting for penguins, the wine regions are an elegant and relaxing way to experience Patagonia at its best. When it comes to Argentinian wine, there's a good chance the better known northern giants - such as Mendoza - spring to mind. But head south and you'll soon learn how Patagonia is a fast-becoming a viticultural powerhouse in its own right.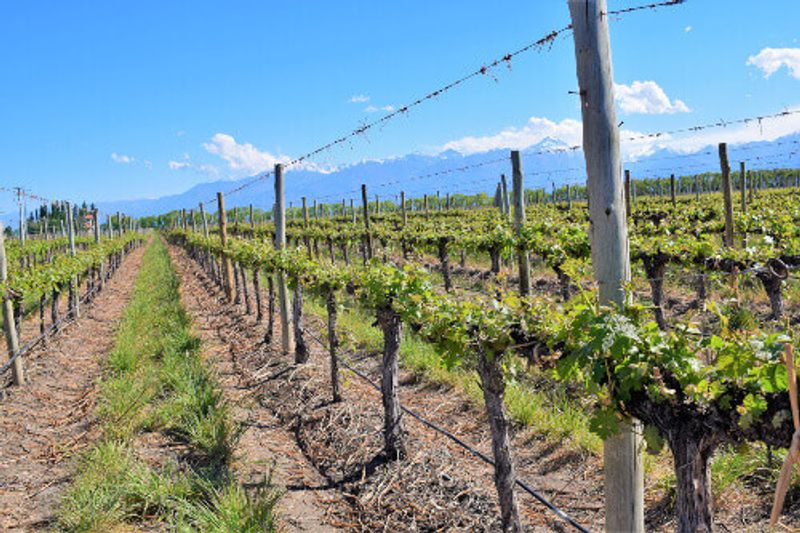 It's a huge, diverse area of land - with deserts, forests, mountains, basins, lakes and rivers from north to south. The major Negro and Colorado rivers have been at the heart of northern Patagonia's winemaking success, but since 2000 bold winemakers have been pushing things further and further south to Chubut, which is the proud home to the southernmost vineyard in the world.
Northern Patagonia's blend of light soil and low latitudes come together perfectly to give provinces such as Rio Negro, La Pampa, Chubut and Neuquén some of the most favourable wine growing conditions in the world. And while there are other unmissable varieties too (the sparkling white is particularly good), Malbec and Pinot Noir reign supreme. In terms of whites, Sauvignon Blanc, Semillón and Chardonnay are the most popular varieties. Regardless of colour and variety, it's the local climate that makes them special.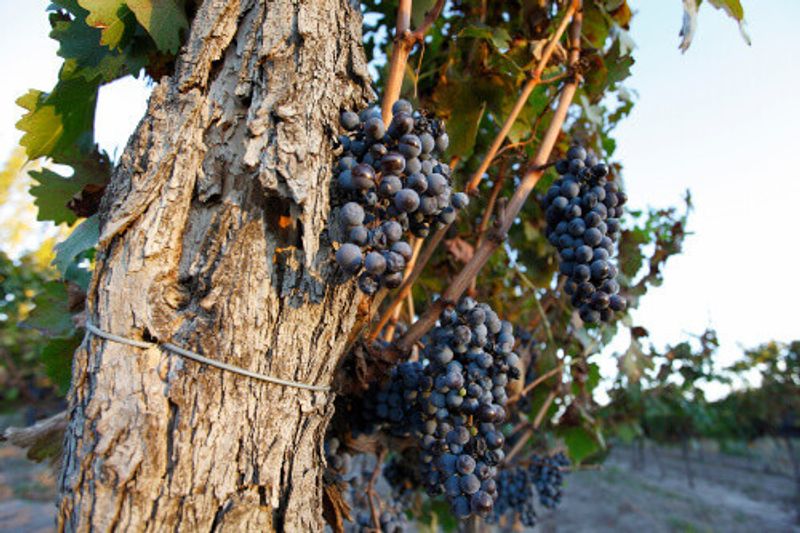 Magdalena Pesce, Marketing Director at Wines of Argentina (https://www.winesofargentina.org/en) says: "The key is in the wind, combined with the sun, which makes grapes thicken their skin."
"The main difference with the rest of Argentina is acidity. While most other regions provide structured wines, with poor natural acidity, Patagonia achieves this balance with little effort. The reds are bright to look at, with good fruit in the nose, while whites are armed with a higher voltage than average."
Rio Negro is all about tradition - its unique winemaking methods date back more than a century. While that's nothing in the Old World, these New World vines are the oldest in Patagonia. While there are three provinces here, all with spectacular growing conditions known for their abundant apple and pear orchards, most of the winemaking takes place in the Alto Valle near Neuquén. The grapes grown here are the gold standard for wines throughout the region - making it the perfect place to kick off your Patagonian tour.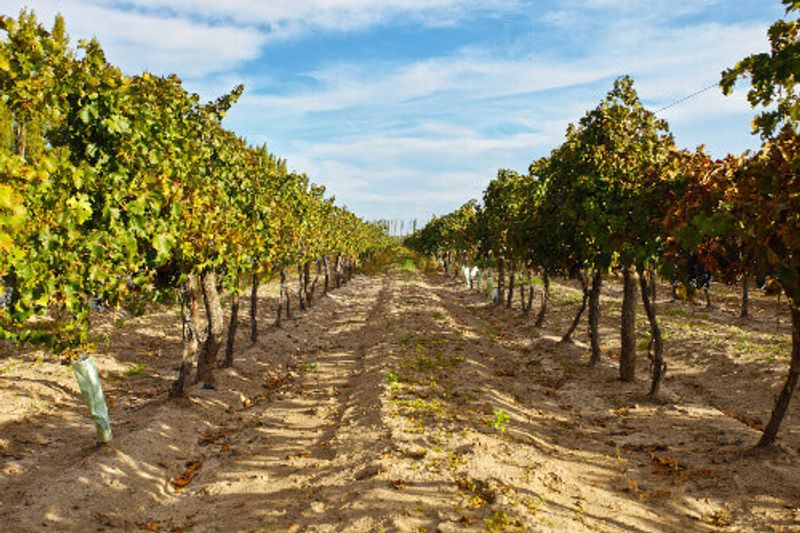 Pesce says: "Its viticultural poles, Alto Valle de Rio Negro River and San Patricio del Chañar respectively, have created a wine route that can be covered in two days while enjoying other attractions like Jurassic parks and rivers crossings.
"As for the wines, the intensive and expressive Malbec and the modern, deep Pinot Noir stand out as international ambassadors from the region."
Malbec is the most popular variety in Argentina, making up nearly 40% of red grapes - which in itself make up almost 60% of all wine production. Malbec's deep, rich colour and complex dark fruit flavour are the perfect reflection of its terroir and the most instantly recognisable on any international wine list.
That said, don't overlook the Pinot. Notoriously finicky and difficult to grow, the Burgundian native grape has really taken off in Patagonia thanks to its cooler climate and acidic soil. It's taken off so well in fact that tracking down a bottle outside the Americas is harder than it sounds.
Mushaway says: "The strong winds and harsh climate result in grapes with a much thicker skin than is normal for Pinot Noir, which produces a wine that's much more robust in colour and flavour than average.
"Local delicacies in Patagonia include lamb, deer, trout and wild boar. All these dishes pair nicely with a Patagonian Pinot."
While a large, juicy steak and BBQ are top of any Argentina foodie list, some local dishes that pair beautifully with local wines include Cordero patagónico (lamb cooked over hot coals) Trucha patagónico (trout), and even sweet King Crab on its own or in a creamy chowder. But it's not just about the meat. With the Atlantic ocean on one side, the Pacific on the other, and numerous rivers in between, it's no surprise that seafood features heavily on Argentinian menus.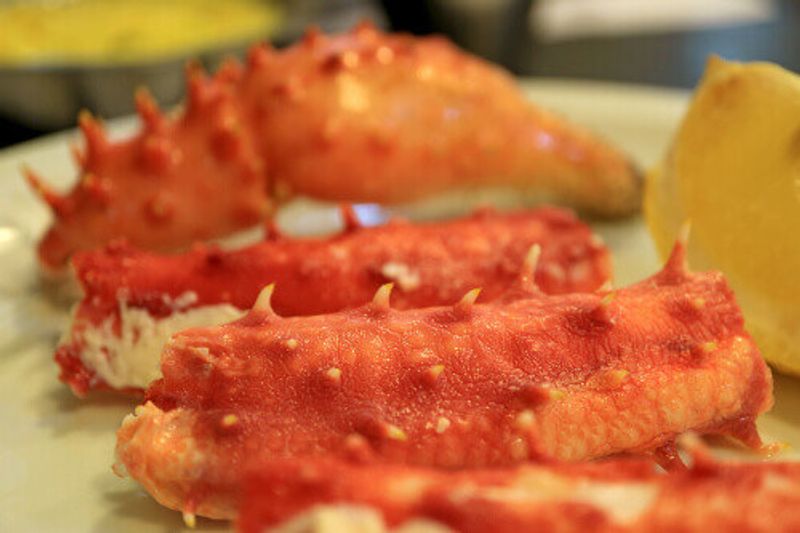 If you have extra time, head further south to the province of Chubut for a modern take on Argentinian wines. Gewürztraminer from the region is starting to get sommelier's all over the world talking.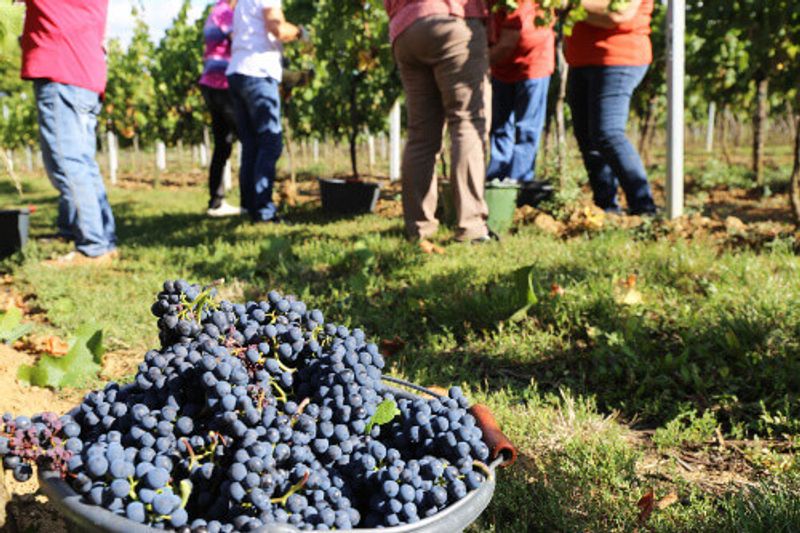 Pesce says: "In Paso del Sapo in Sarmiento, two minutes from the heart of Chubut, there are experimental vineyards producing sparkling wines. The same is happening in Los Antiguos, at the southern limit of vineyards in Argentina, where 1.5 hectares of vines are used to test the conditions around the Lago Buenos Aires."
If you're looking to blend a punchy and powerful New World style of wine with some of the most breathtaking natural views on earth, Patagonia has it all.