Sri Lanka is rapidly gaining popularity, thanks to its beautiful beaches, fascinating culture, mesmerising landscapes and welcoming people. But, when is the best time to go?
Sri Lanka might be small, but its weather patterns are complex. This is largely attributed to the island's two separate monsoon seasons, as well as geographic features like plateaus, valleys, basins and peaks, all of which affect temperature, rainfall, wind and humidity. As a result, the coasts might only be hours apart by car, but each experience quite different weather systems.


One thing Sri Lanka usually is, is warm, due to its proximity to the equator, so only the rainfall should impact when you plan to visit. Thankfully, no matter when you wish to travel, there's usually somewhere in Sri Lanka that is dry.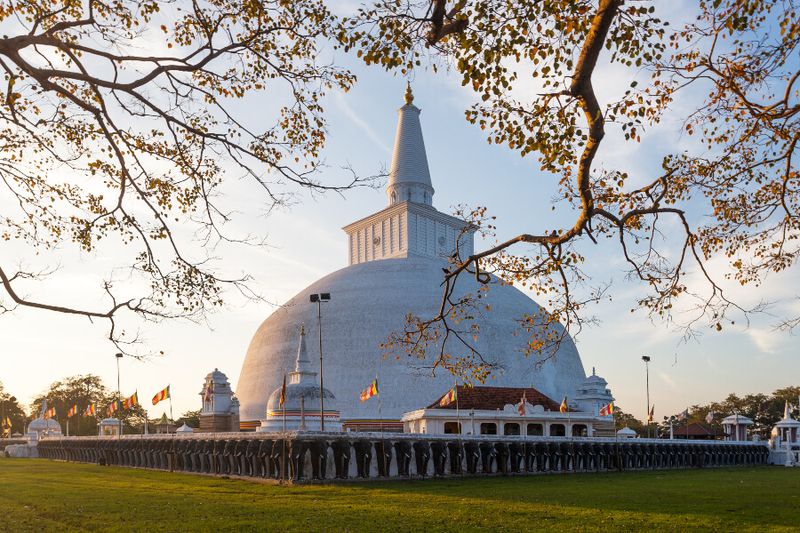 Among the more popular regions to visit in Sri Lanka are the west and south-west coastal areas. Here, you will find the tropical capital of Colombo, the historic town of Galle, and the golden beaches of Unawatuna, Negombo and Bentota. These regions are best explored between December and March, when they're dry and temperatures range from the high twenties to low thirties.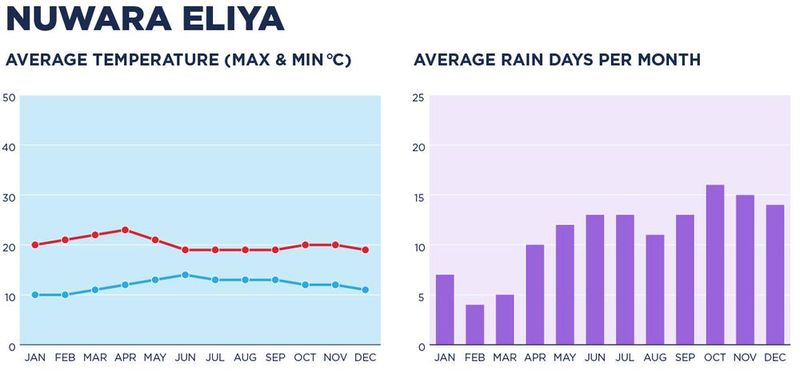 The Hill Country is also best explored between January and March, when lush towns like Nuwara Eliya average a moderate 20 degrees celsius during the day. The cultural capital of Kandy is also perfect in this window, with little rain and a lovely 30-degree average temperature.
If you are keen for some wildlife viewing, head to Yala National Park from February to June, when water reserves are at their lowest and animals are out and about.


April through to September is when the east coast experiences its dry season and the beaches of Trincomalee and Tangalle are ideal. Meanwhile, the plantations of the Tea Country are kept lush at this time of the year by the rains, and Yala is at its wettest, particularly between May to August.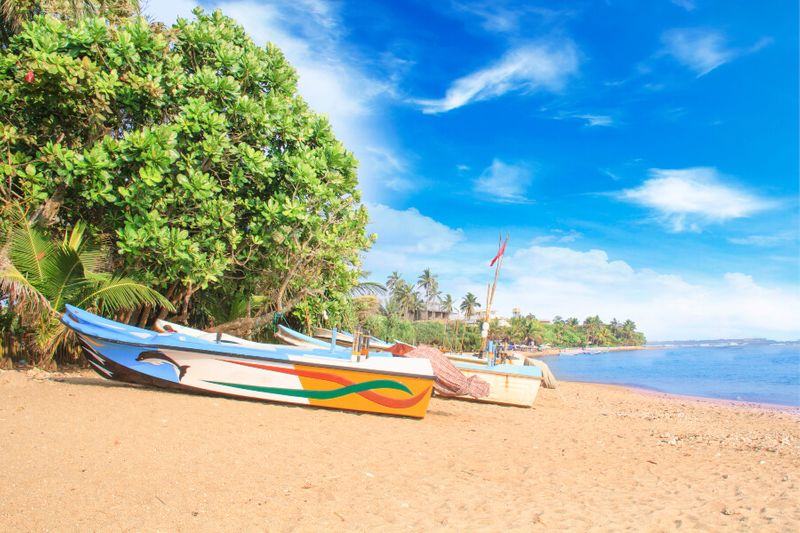 The west and south-west coasts experience their monsoon during these months. Although Galle and Colombo are at their wettest from April to June, temperatures are still extremely pleasant, between 26 and 30 degrees celsius, and much can be seen between showers.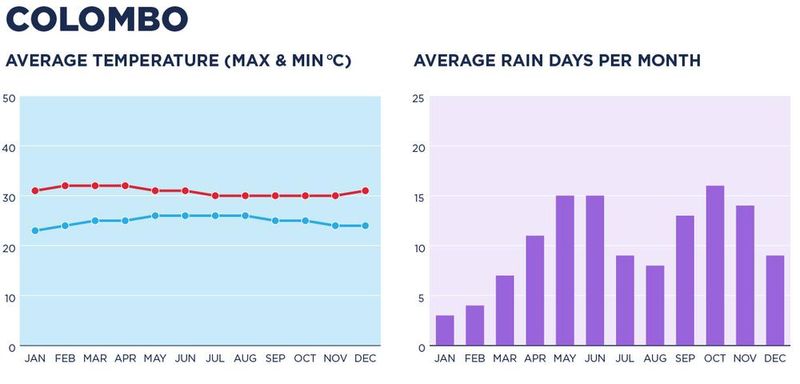 July and August are hugely popular months to visit Kandy for the Perahera Festival, which lasts for ten days in honour of the sacred tooth. All festivities, from the extravagant parades to the traditional dancing, are great spectacles for repeat visitors and first-time travellers alike. Finally, the so-called 'cultural triangle' is also at its best at this time of year, with the ancient cities, landmarks and temples of Sigiriya, Anuradhapura, Dambulla and Polonnaruwa dry and hot, from May through to September.


Sri Lanka offers something for every traveller at any time of the year, and a trip around the country will reward all visitors with a wonderful range of experiences.


When will you go?
Where else do you want to visit?