There's no better natural encounter than watching whales and dolphins cavort playfully in the ocean. Here's the lowdown on where and when to go whale and dolphin watching in Sri Lanka
If cruising atop the Indian Ocean in search of blue whales, killer whales, sperm whales, dolphins, manta rays and whale sharks sounds like your cup of tea, then you're in luck. All around the island of Sri Lanka, and for several months of the year, you can have the chance to glimpse majestic whales as they continue their migrations from the south coast where they congregate from December to March.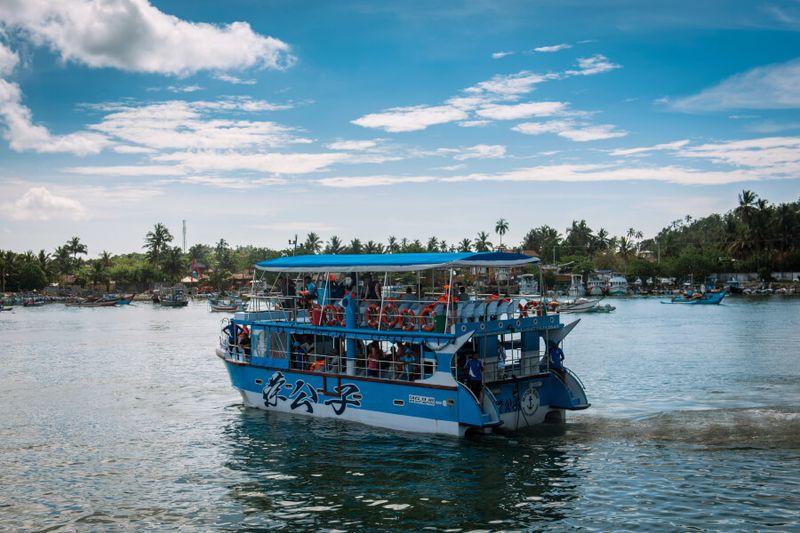 Be prepared for a light swell, or potentially more, while onboard any whale watching vessel; the Indian Ocean can be rough at times. Be sure to pack any required medication that may help ease nausea.


During May and July, the peak of the monsoon season in the south-west, the ocean can get quite rough and many tour operators do not run cruises. It's always essential to check local regulations for how a tour company operates to ensure whale and dolphin watching guidelines are met and enforced.
Whale watching in Trincomalee
Best time to visit: March and April
Located on the north-east coast of Sri Lanka, around 237 kilometres from Colombo, Trincomalee is popular for wildlife lovers thanks to its title as one of the best natural harbours in the region. It is one of the country's best hotspots to see blue whales in their natural environment, and a smaller number of sperm whales can also be spotted during the right months.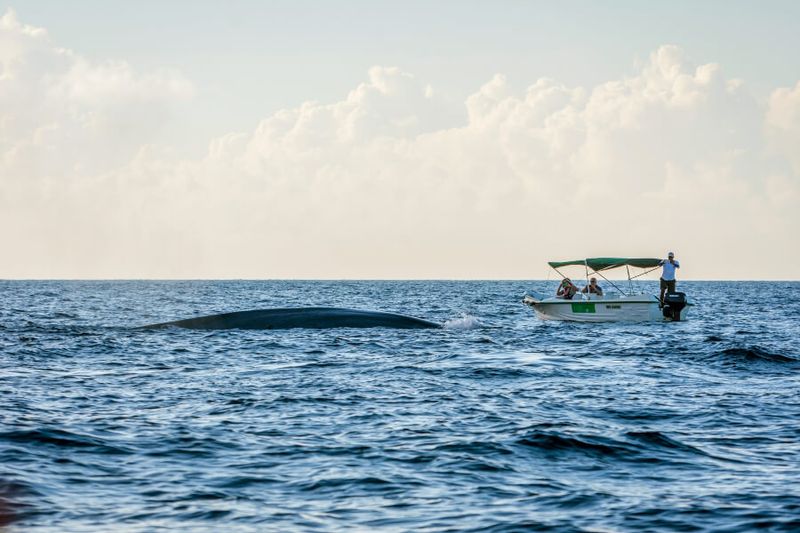 Whale watching in Mirissa
Best time to visit: December to March
About an hour's drive from the UNESCO heritage site of Galle on the south coast of Sri Lanka you'll find Mirissa, another jumping-off point to view blue whales in all their glory. This is where the whales congregate for part of the year, given the relatively calm seas in the south of the island from December onwards. As a result, you have a good chance of spotting blue whales, sperm whales, fin whales, occasional orcas, and several types of dolphins. Most whale watching tour companies leave the harbour around 7 am and take around 30 minutes to one hour to reach a safe distance from where you can view the whales. Boat trips can last anywhere from three to five hours.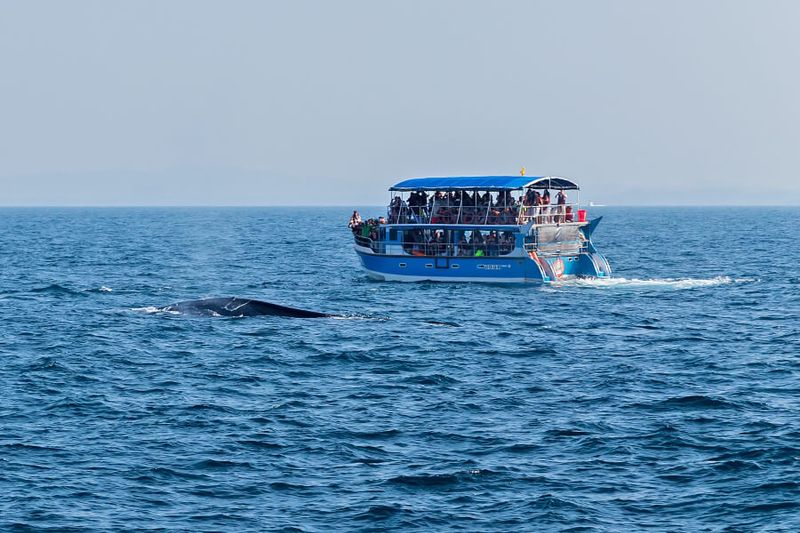 Whale and dolphin watching in Kalpitiya
Best time to visit: March
Kalpitiya in north-western Sri Lanka teems with sperm whales every March as the mammals – some up to 20 m in length – gather in the deep waters. These placid, giant creatures spend 90 per cent of their lives in the deepest parts of the ocean, however, if you're lucky enough to get a glimpse as they come to the surface, it's the most breathtaking experience. The dolphin watching boat tours off Kalpitiya will also allow you to see pods of gorgeous spinner dolphins playfully roaming the Indian Ocean.