The dying art of toddy tapping is a fascinating, but dangerous tradition
One of Sri Lanka's most distinctive boozy beverages is the toddy, made from coconut syrup and palm sugar. The toddy is arguably one of the most consumed drinks in the country, with different variations that involve different garnishes and ingredients (even onion and chillies). With a little more elbow grease, toddies can be made into an even stronger, rum-like drink: arrack, while further fermentation makes vinegar. When cooked, fresh toddy morphs into a different treat altogether — treacle, which is a popular ingredient for Sinhalese New Year desserts.
Tapping coconut trees for their milky white sap is just one of the ways in which Sri Lankans use this versatile plant. Ultimately, besides the coconut flesh and milk, every part of the coconut tree finds a use — husks and fibres are turned into doormats, brooms, handicrafts, and even fishing rope.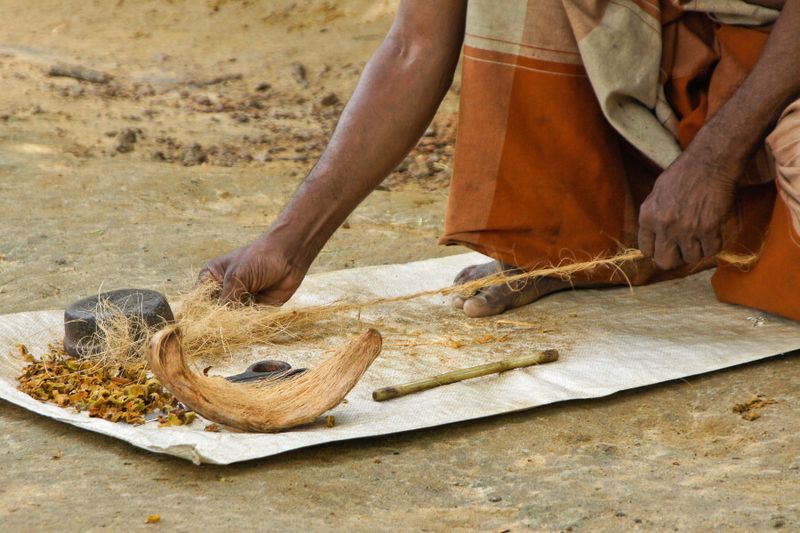 All in all, toddy tapping is serious business that requires proper licensing and regulation to avoid 'adulterated' toddy that isn't up to scratch.


Toddy tappers are the experts who make these fermented drinks, responsible for scaling precariously tall coconut trees to harvest coconut flower sap straight from the source. The art of toddy tapping is waning, but still practised in parts of western Sri Lanka; toddy tappers can either lease or own the trees that they work on.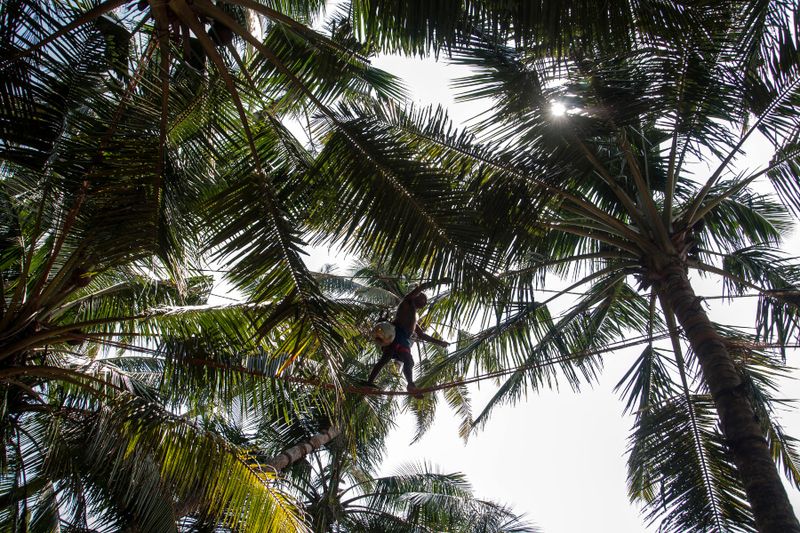 It's easy to spot which trees are being harvested – they're usually tied together with thin ropes (athura), which the toddy tapper uses to move from tree to tree, not unlike a tightrope walker. The trees themselves sometimes have footholds built into the trunk, to make the climb just a little less challenging. Needless to say, it's an incredibly dangerous profession.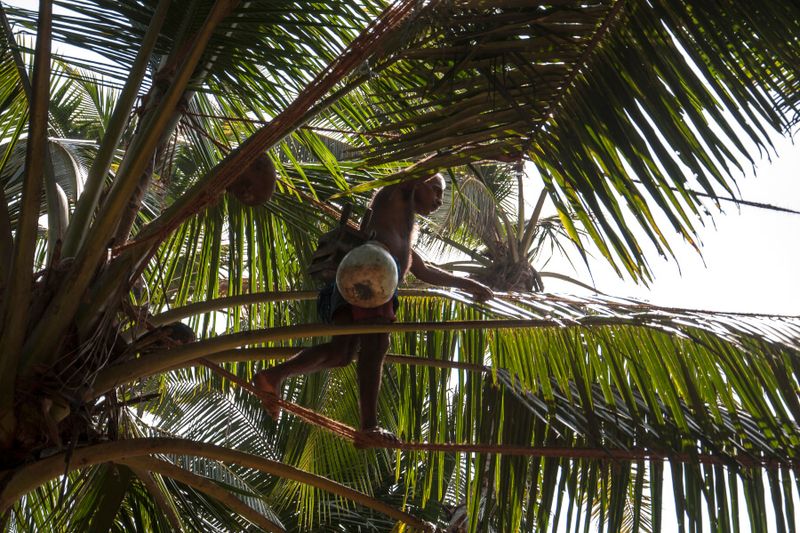 As for the process of collecting coconut flower sap, the toddy tapper packs his tools on a belt, including a knife and a small mallet or thalanaya. These are used to break open the hefty coconut stems or stalks (the 'tapping') and cut off the coconut flower. He must also strategically attach little clay pots to the exposed stalks, where they are left overnight to collect sap.


When it's time to collect the pots, the toddy tapper lowers them to the ground with the help of an assistant. There's also an important spiritual component to this dangerous craft — the toddy tapper habitually does a quick prayer before climbing the tree, asking for safety. Besides the risk of slipping and falling, there are other hazards: wasps, bad weather, and fraying ropes, to name just a few.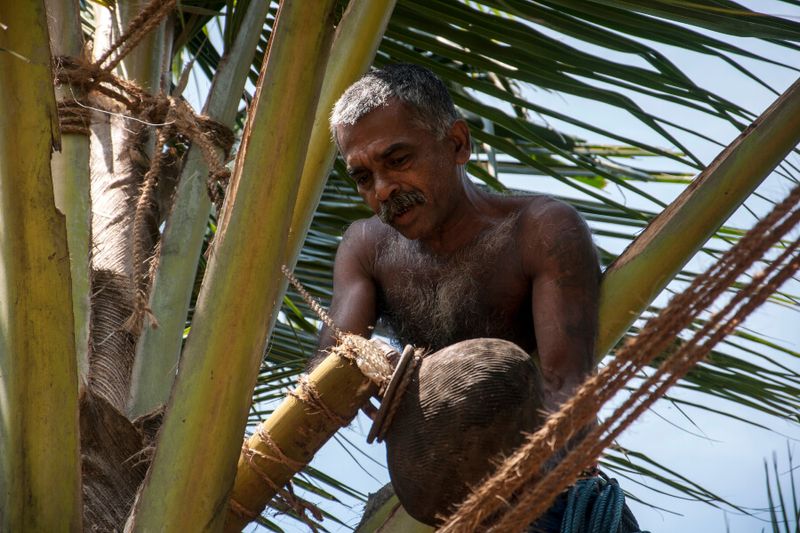 Once harvested, the coconut flower sap undergoes a relatively short natural fermentation process, thanks to its own yeasts and sugars. Within hours, one can enjoy a fresh cup of toddy straight from the tree, harvested by the same unchanged method that has been used for decades.