Witness the wonderful spectacle of The Gathering, the world's largest meeting of Asian elephants
While Sri Lanka has no shortage of nature reserves, Minneriya National Park is the perfect pit stop for those travelling through the Cultural Triangle – an area in the Sri Lanka's north-central region known for its cultural landmarks and ancient sites. The three points of the triangle are Anuradhapura, Polonnaruwa, and Kandy, with plenty of other things to do and see within the triangle itself. Getting 'ruin fatigue' is easy when there are so many temples, dagobas, and relics to experience. Thankfully, there's a great remedy: venturing through the Sri Lankan landscape and viewing glorious wildlife at play.
Nestled in the North Central Province, Minneriya is home to diverse worlds of flora and fauna native to Sri Lanka. Visitors can take in everything from sloth bears, leopards, macaque, pangolin, painted storks, cormorants, both sambar and spotted deer, and of course, plenty of elephants. Several of these creatures are rare and endangered species. With its compact, easily navigable size, Minneriya is a wonderful green escape from the hustle and bustle of city life.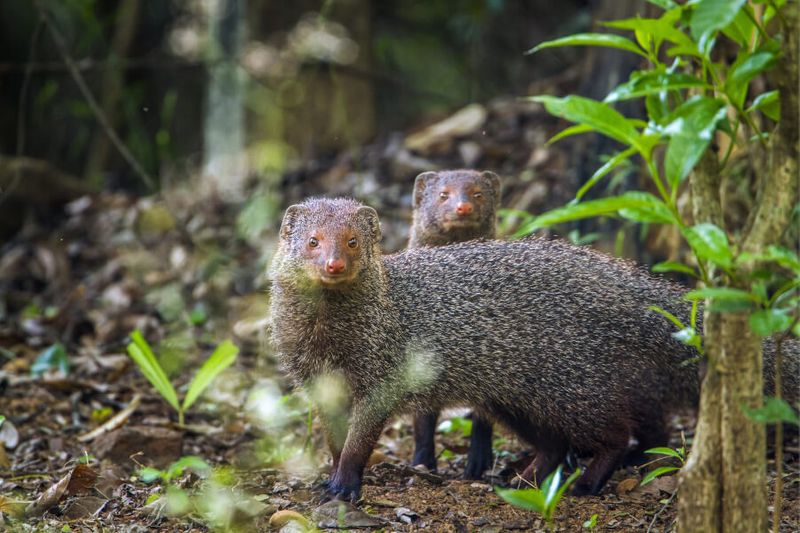 Sri Lankan safari
Visitors can opt to tour the park via jeep (a la safari), or go all out and try camping in the park. With almost 9,000 hectares of parkland to explore, Minneriya is definitely worth a day of planned exploration if you're especially keen on viewing wild animals in their native habitat, especially birds – avian enthusiasts might recognise numerous endemic species like the Sri Lanka grey hornbill, the Sri Lanka hanging parrot, the Brown-capped babbler, and the crimson-fronted barbet.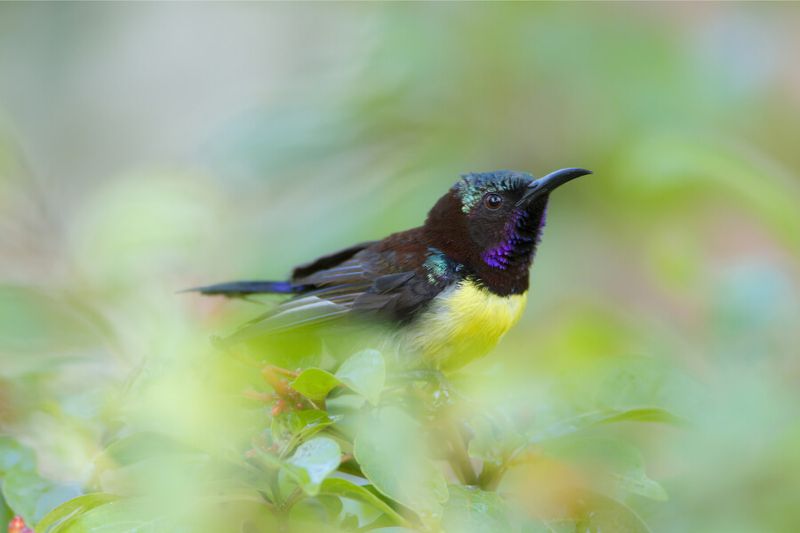 Driving through the park itself is a bit of a rough-and-ready experience, so get ready to hold on to your hats. There is strict etiquette to be observed around wild animals – avoid getting close to them, and stay quiet. Most safari tours have pre-set stops where you can get out of the vehicle to take photos.
Gathering of giants
While most visitors opt for the bigger and more popular Yala National Park, Minneriya continues to be an overlooked (and less crowded) gem when it comes to elephant sightings. Minneriya is known for an annual elephant 'gathering' (simply referred to as 'The Gathering') from around July to November, which is considered a migratory dry season. During this time, elephant herds trundle across the park to the ancient Minneriya reservoir (or 'tank') to bathe, drink, and socialise; The Gathering is considered by many to be the biggest congregation of Asian elephants in the world. It's the perfect window of time to view these magnificent beasts, who often use an 'elephant corridor' to move between Minneriya and the nearby park of Kadulla. Indeed, the Minneriya 'tank' – built during the third century by King Mahasena – is a seasonal destination for many of these animals (not just elephants) during the dry season.