Crab in Galle is bursting with flavour, along with a range of other fresh catches
Sri Lanka is home to a vibrant food scene, with amazing street snacks (called 'short eats'), distinctive chutneys, curries, super-sweet desserts, and of course, incredibly fresh seafood.


Sri Lankan cuisine itself has been shaped by Indian, Indonesian, Dutch, and Portuguese cultures, drawing on its native spices and unique tastes. The resulting flavours are mesmerising and often pack a spicy punch, but another big factor is the freshness of the produce.
When it comes to seafood, the ingredients play a huge role in shaping the flavour profile of a dish. Eating Sri Lankan crab in Galle is an experience to die for, which isn't too surprising when you consider that the UNESCO-protected fort town is supposed to have the best seafood in the country. Tiger prawns are a big hit here, too, along with an array of freshly-caught fish.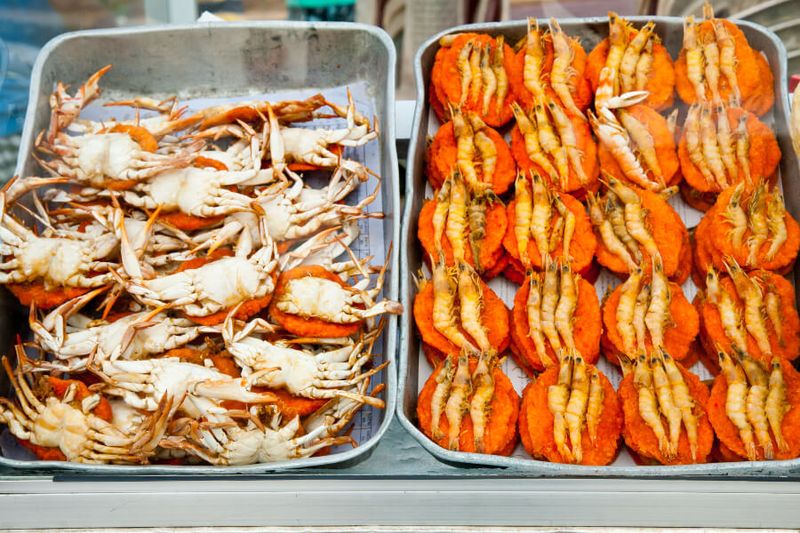 It's all about the crab
The trick to crab is that it must be fresh, never frozen, because freezing ruins the texture of the meat. Preserving the pure flavour of Sri Lankan crab also means not storing them in salt water, which can greatly affect the taste. And to experience the best flavours, crab should be cooked whole in the shell.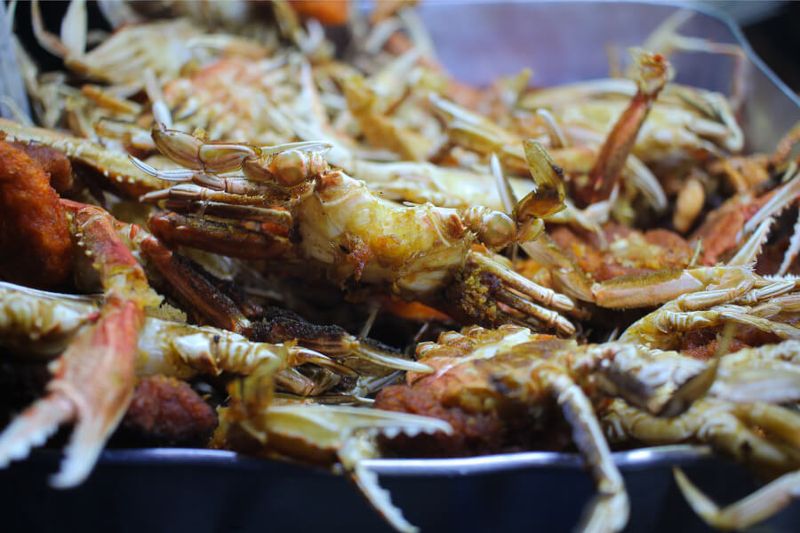 Sri Lankan crabs are known to be pretty hefty and have a slightly sweet taste to the meat. These are the famous lagoon or mud crabs that are often exported to seafood-loving countries like Singapore, where chili crab is a world-famous dish (albeit often made with Sri Lankan crabs). There's a range of different crab preparations, including black pepper, crab curry, and regional dishes like kool, a seafood broth that comes from Jaffna.
Stilt fishing
While in Galle, there's also a special seafood-related phenomenon that visitors might want to take note of in the nearby town of Koggala. Stilt fishing, much like toddy tapping, is a dying craft in Sri Lanka, and one of the last few places to see it in action is right here in Galle District.


This unique Sri Lankan form of fishing, famously captured on film by photographer Steve McCurry, was the result of resource shortages during World War II when both boats and food were scarce. The strong wooden stilts – placed about chest-deep along the coast – usually last for a few months before needing to be replaced.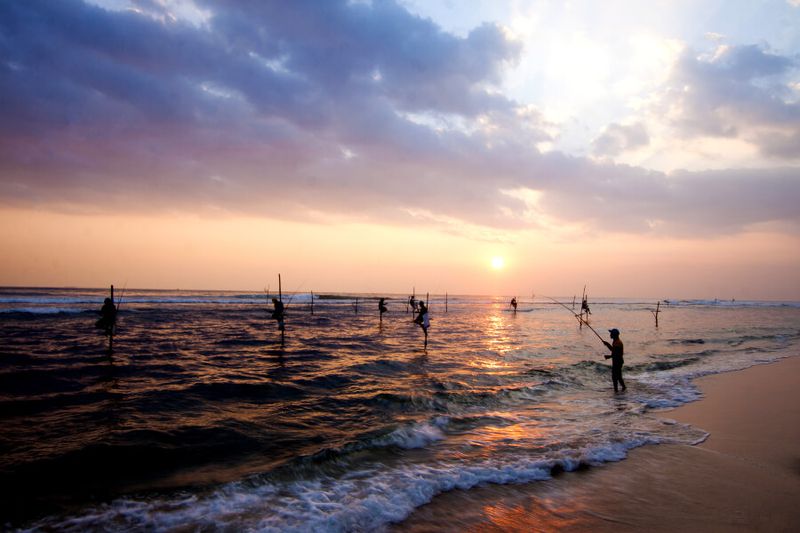 Today, it's less about necessity and more about continuing a cherished cultural practice and livelihood that can't be found anywhere else; it's also turned into something of a performance event put on for visitors. Since there isn't a huge demand for stilt fishing as an actual means of livelihood, the art of this incredible art is dying out with the last few stilt fishers.