With colonial roots and historic charm, Colombo is the gateway to Sri Lanka and a city on a meteoric rise
If Sri Lanka is the Pearl of the Indian Ocean, then Colombo is the pearl's lustre. With beautifully manicured gardens, temples and lakes in addition to buzzing city streets, the city really does have something to offer every traveller. Colombo's rich history dates back thousands of years and time has transformed the city into a cultural fusion of old-world colonial and modern metropolis, set by a stunning stretch of coastline. For lovers of history, many pockets of Colombo still feature colonial or traditional architectural styles, while others have been transformed into trendy cafes, bars and restaurants offering delicious Sri Lankan fare.
Records of Colombo can be traced back to the 5th century AD, when it was an integral trade port between Asia and the West. Back then, the country's main exports were tea, spices, gems and textiles, which are all still sourced or produced in Sri Lanka and shipped overseas today. The country has been through various periods of settlement over the course of history, each leaving lasting cultural impressions. While Sri Lanka is said to have been inhabited since roughly 500 BC when Vijaya and the Sinhalese people immigrated from India, the first official settlement was established by Arab traders in the 8th century. Several hundred years later, the Portuguese arrived, followed by the Dutch and over almost three centuries, they transformed the area into a colonial city. Architecture across Colombo is still reminiscent of this period, with magnificent colonial facades lining the city streets. In 1796 the British arrived on Sri Lankan shores and controlled the country until independence was declared in 1948.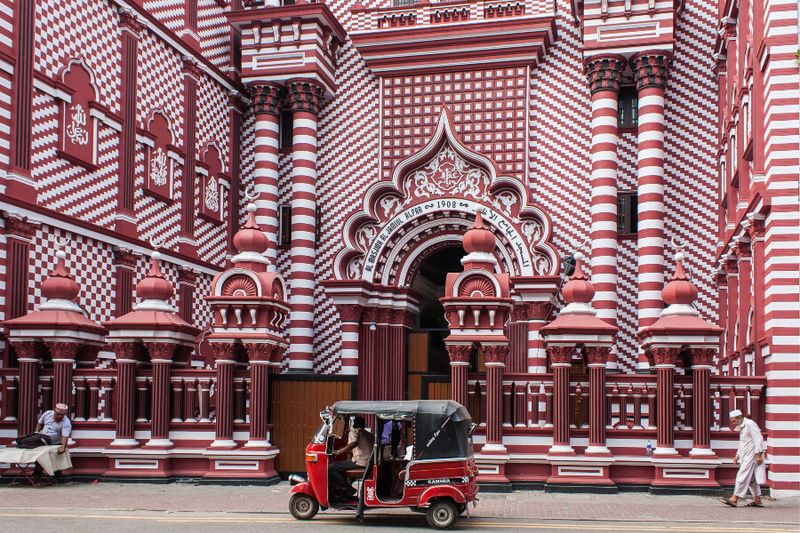 Throughout the course of history, Colombo has always been an important city. When the Portuguese settled in Sri Lanka, they moved the capital to Colombo for strategic reasons which was then upheld by the Dutch and British. Today, however, Colombo is one of two capitals. It functions as the commercial capital and economic heart of the country, while nearby Sri Jayawardenepura Kotte is the administrative capital and seat of the government. Most tourists choose to visit Colombo as its dynamic nature, sights and activities are great introductions to Sri Lankan culture. It's also easy to navigate, with buses and trains running regularly. For the more adventurous types, three-wheeled tuk-tuks are everywhere and are the cheapest way to get around.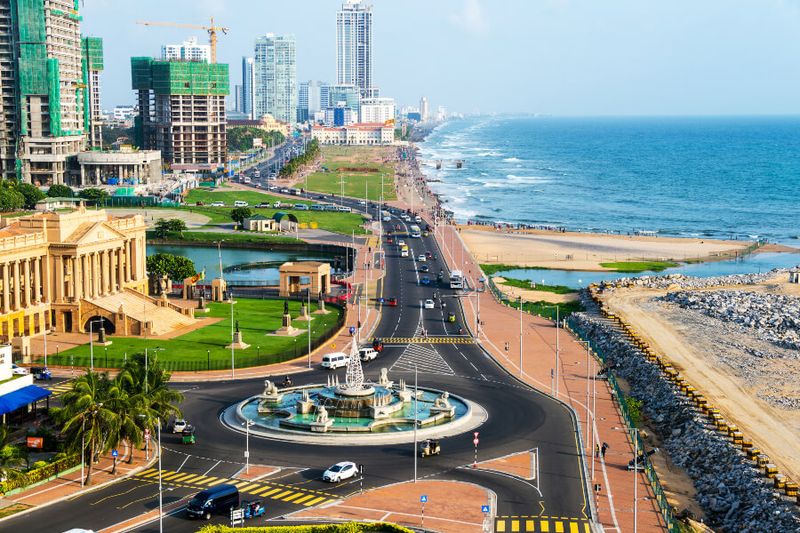 From the dynamic markets of Pettah to the treasured temple of Gangaramaya brimming with statues and gifts from Buddhists around the world, Colombo provides plenty of opportunities to learn about Sri Lankan history. Independence Square is the first place to visit as it's the site where they declared independence from British rule. Don't forget to stroll down the Galle Face Green. This beachside park is lined with tasty food stalls and is the perfect spot to reflect on where to explore next.


Interested in seeing more of this beautiful island nation? Discover Sri Lanka with Inspiring Vacations, destination experts. Browse our range of escorted tours below or give us a call – our team of travel consultants would love to help find the right trip for you.