Travel back to the early days of Korean history and culture at these ancient sites
There are over 300 official National Treasures of South Korea, encompassing buildings, objects, and quite literally, treasures that are irreplaceable parts of the country's ancient history. South Korea has taken a methodical approach to conservation and preservation with its classification system which began in the early 1960s. Ancient Korea gave humanity some important firsts, such as the mechanical water clock, the movable metal type, and arguably the world's first newspaper. Many of modern South Korea's most precious preserved sites and relics date back to the Goryeo, Joseon, and Silla dynasties, symbolising some of the most important points in Korean's history.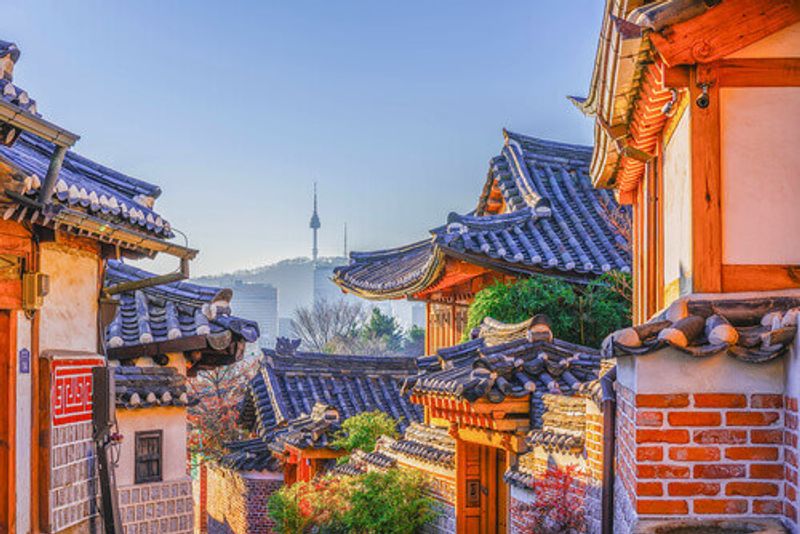 Joseon-era folk villages
Some of South Korea's most well-preserved or restored Joseon structures are small villages such as Yangdong Folk Village and Namsan Hanok Village. These are immersive experiences where visitors can observe details of everyday life in the Joseon era, ranging from regular dwellings to upper-class yangban (nobility) digs. Yangdong was founded and planned in the 1400s according to Korean geomancy or pungsu, which determines auspicious signs by analysing environmental elements like soil and rocks. It is a form of divination that endures today in traditional East Asian societies. Yangdong is home to National Treasure 283: a book produced by moveable metal type. Bukchon Hanok Village is another terrifically preserved area that dates back 600 years.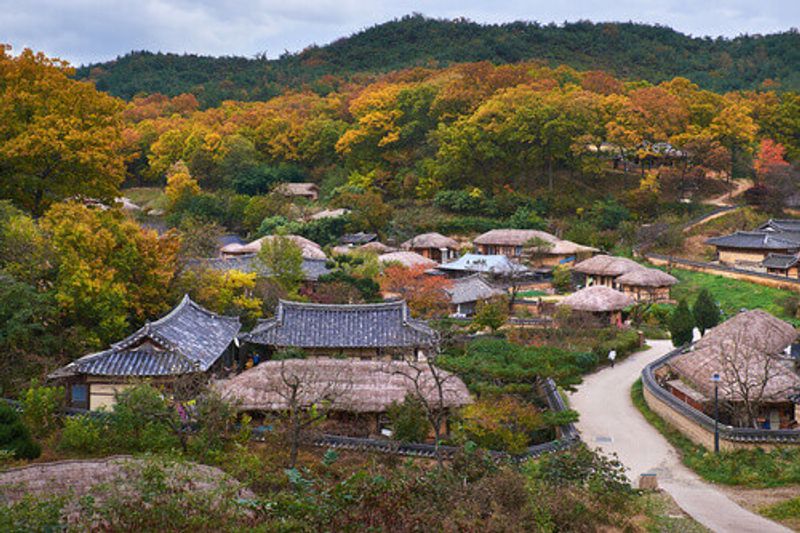 Cheomseongdae Observatory
The oldest astronomical observatory in Asia is a magnificent testament to scientific discovery in 7th century Korea, built by the Silla Queen, Seon-deok. Its main purpose was to help observe and forecast the weather, by way of star-gazing. The stone structure – constructed with exactly 362 stones to represent the days in a lunar year – has remained unchanged throughout the centuries, although it now has a bit of a tilt thanks to factors like age and pollution damage. In 1962, it was officially deemed National Treasure 31.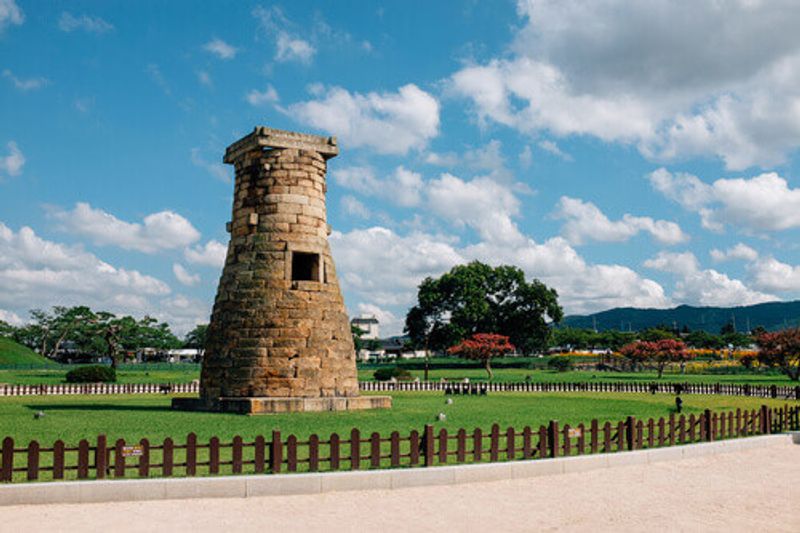 Anapji Pond
Also known as Donggung Palace and Wolji Pond (or sometimes Imhaejeonji), Anapji Pond was its original name in the Goryeo and Joseon Dynasties. This is a totally artificial, 7th century royal pond that translates to "duck and goose" pond, located in Gyeongju National Park, on the grounds of the Silla-era Wolseong Palace complex. In its heyday, the expansive, mirror-smooth pond hosted a wealth of flowers and visiting birds, as well as royal guests, as it was a popular banquet venue. Thousands of relics have been retrieved from the area, revealing valuable insight into royal life and Buddhist art at the time.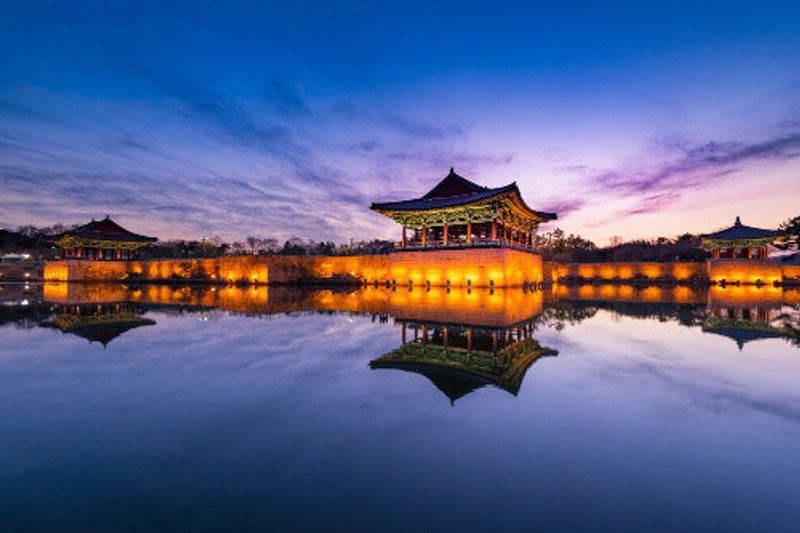 Daerungwon Tombs
This Silla-era burial complex was home to the excavation of Korea's first ancient artwork, Cheonmado, or National Treasure 207. The tomb site is a surreal landscape of perfectly round hills, which are actually large burial mounds that date back beyond 1,500 years. The complex is also called Tumuli Park, after the Latin word for an ancient burial mound: tumulus. The largest tomb, Hwangnamdaechong, houses the remains of the royal family and their attendant treasures. The famous tomb Cheonmachong is also here, which translates as 'sky horse' for the Cheonmado: an eight-legged mythical horse painting found within, along with an elaborate gold crown and girdle. Depending on when you visit, Tumuli Park, can look very different.