Heading to a city's vibrant marketplace is the best place to start your exploration - South Korea is no different
Nampo-dong is an unmissable part of Busan, with bustling markets, cafes, street food, and unique shops along its many little side streets; if you're travelling here during a major holiday, keep your eyes peeled for festive displays of lights as well as seasonal stands and exhibits. Even if you're not looking to buy anything, an evening walk around Nampo-dong is a feast for the senses, especially the warm aroma of tasty treats from street-side pojangmacha, South Korea's 'covered wagons,' where locals hang out over a round of soju.
Nampo-dong isn't really known for its personal space, so expect to move along with the flow of human traffic, and enjoy your snacks while standing – learning how to navigate the crowds is second nature in what is arguably Busan's most well-known neighbourhood.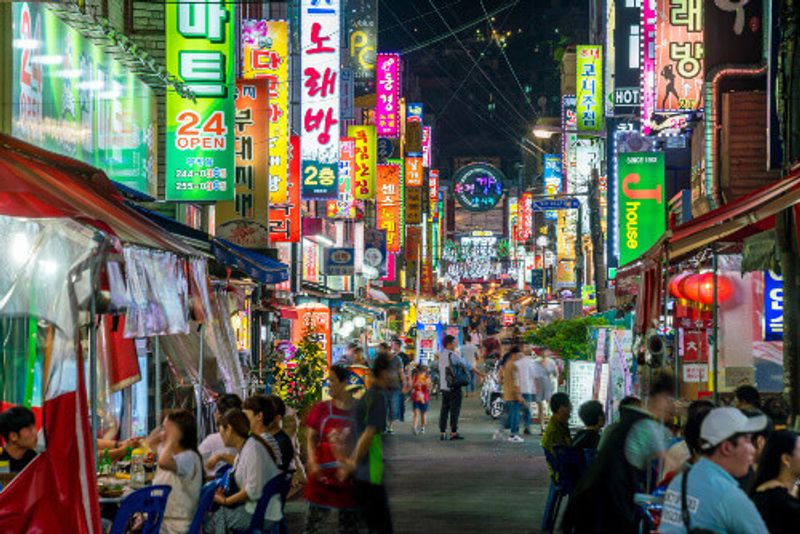 As with most Korean market areas where food is involved, the best way to get to know a place it through your stomach. Nampo-dong's local treats include dongnae pajeon, a Busan-style pancake with green onions seafood, and buchujeon, a variation that uses chives instead of green onions. For something sweet, try Korean-style pancakes called hotteok with unique fillings like sunflower and pumpkin seeds, or stick to a tried-and-true favourite filling: brown sugar and nuts.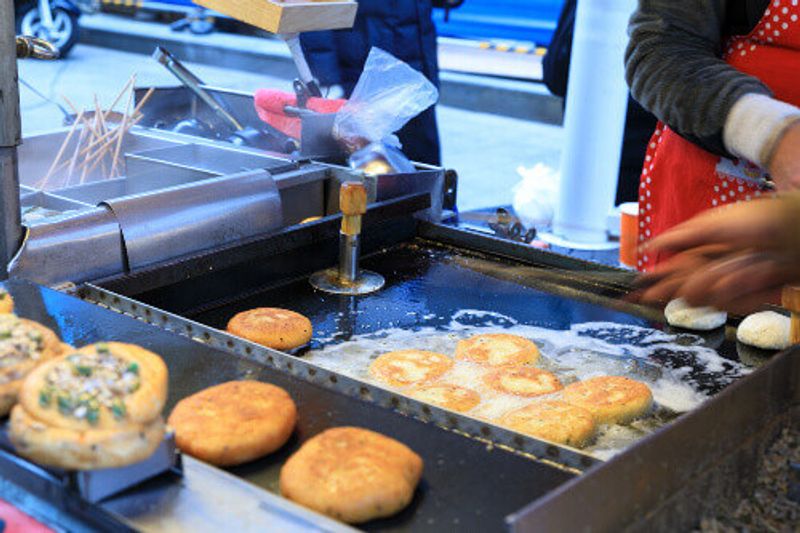 What to buy
Take your time to explore Nampo-dong's different alleys and areas, which cover everything from vintage clothes to books, antiques, camera shops, and affordable K-fashion – there's also the infamous 'knock-off' street that specialises in less-than-authentic versions of designer goods. Vintage clothes-hunting can become a full-day endeavour that involves digging through piles of clothes – heads up though, trying accessories is usually okay, but trying on clothes is almost always a no-no.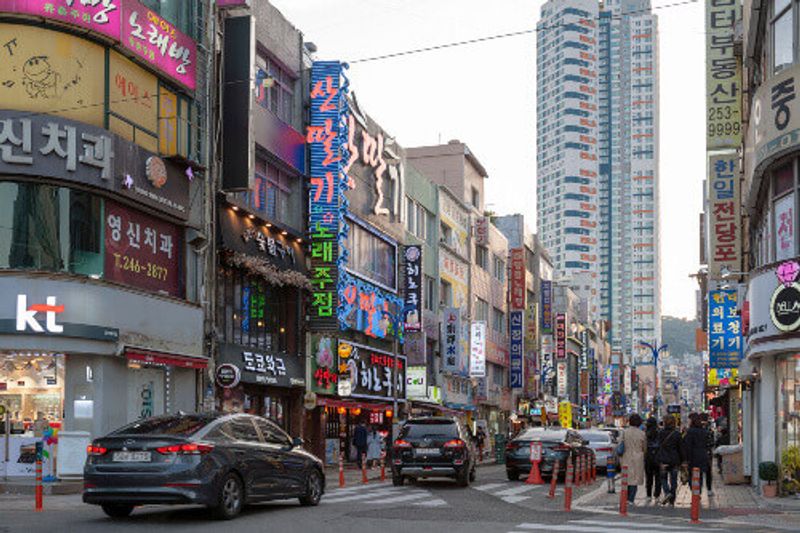 Different markets around Nampo-dong include the legendary Gukje Market, which is known for having a bit of everything (fresh produce, hanboks, imported cigarettes, and tchotchkes galore). There's also Kangtong Market or 'tin-can alley,' which originated as a place to sell US goods way back in the aftermath of the Korean War. Jagalchi Market is a seafood haven that moves between 30-50% of the seafood in the entire country, including eels, sea squirts, shellfish, whale meat, and crabs, and more. Expect lively fishmongers, busy customers, and more pojangmacha that serve fresh seafood specialties. There's also plenty of dried seafood to bring home as souvenirs.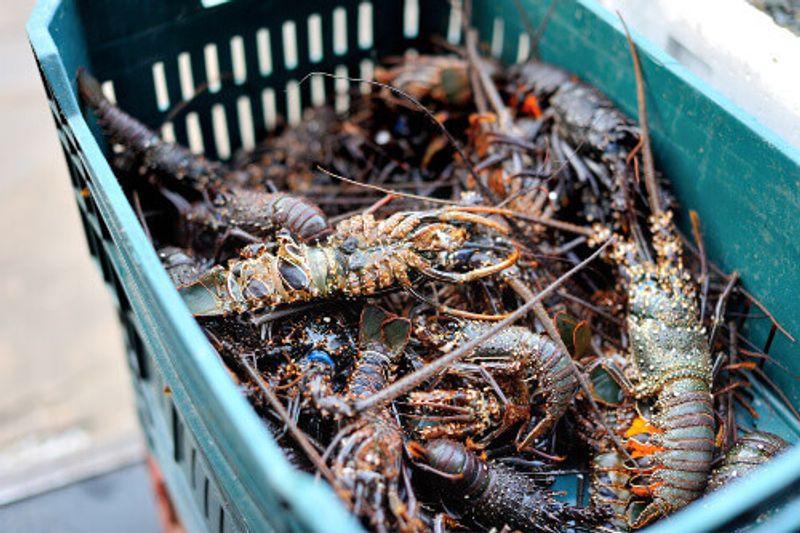 A slice of stardom
Nampo-dong is also the historical heart of the Busan International Film Festival or BIFF (sometimes styled PIFF, for 'Pusan'). Most BIFF events are now held at nearby Centum City, but if you're headed here around October, expect the streets to be extra-packed with people eager for a chance to see their favourite actors and actresses. Nampo-dong's Buyeong Theatre marks the beginning of a long street commonly referred to as 'BIFF Square,' full of movie-related paraphernalia and of course, delicious street food (including retro movie snacks like puffed corn and rice). BIFF Square even has its own collection of bronzed celebrity handprints, with Korean superstars, legendary Asian directors like Tsui Hark and Shohei Imumura, as well as western icons like Juliette Binoche, Dario Argento, Ennio Morricone, Jeremy Irons, Oliver Stone, and Luc Besson.