Peru's slice of the Amazon Rainforest is a window into an otherwise mysterious world
The Amazon Rainforest is one of the world's most precious ecosystems. Stretching across eight South American countries and French Guiana, it's home to 10% of the world's known biodiversity and 1.4 billion acres of dense forests. This selva tropical (tropical rainforest) is bordered by the Guiana Highlands in the north, the Andes in the west, the Brazilian Highlands in the south and the Atlantic Ocean in the east. Much more than a haven for wildlife, the Amazon is also a major producer of fresh air, taking in massive amounts of carbon dioxide and releasing oxygen – thus the nickname 'lungs of the earth.'
Among the most well-protected parts of the Amazon are those belonging to Peru. The country's two largest gateways are Iquitos and Puerto Maldonado – the former is a popular destination in itself, while the latter is almost exclusively a jump-off point into the nearby Tambopata National Reserve.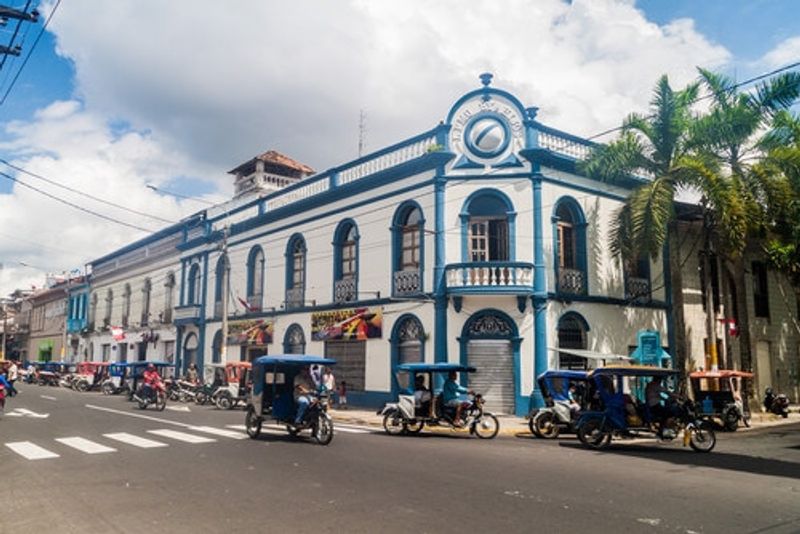 Located in the south-eastern Madre de Dios region, Tambopata National Reserve is one of the most biologically diverse and least populated parts of Peru. Just a stone's throw from the Bolivian border, this part of the world is blessed with lush landscapes and a staggering array of flora and fauna. Although humidity hovers around 75% in the dry season and can skyrocket to over 90% in the wet – ideal for mosquitoes – conditions are well worth enduring for the sights that await. A few of the region's most famous inhabitants are: capybaras, three-toed sloths, jaguars, spider monkeys, and the formidable green anaconda.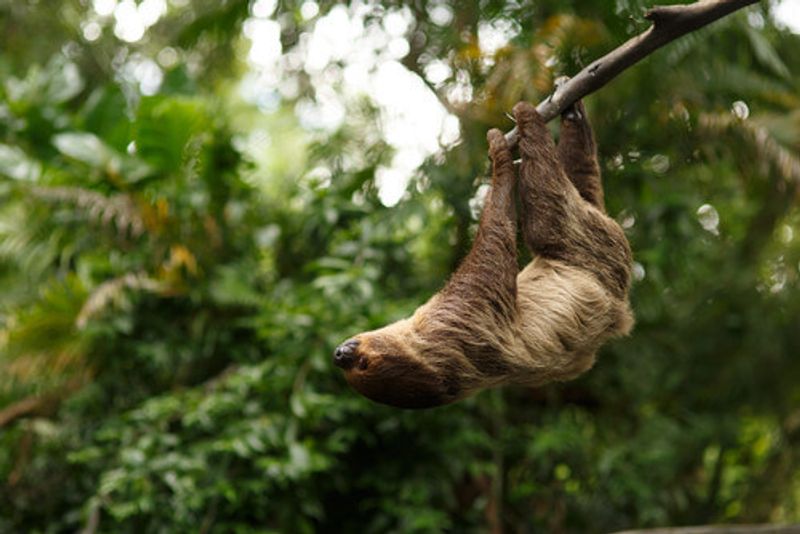 Upon landing in Puerto Maldonado, you'll board a motorised wooden canoe and travel down the Madre de Dios river, towards your lodge. Keep your eyes peeled for wildlife, both on land and in the air, as sightings are common throughout the region. The río (river) is considered a headwater tributary to the Amazon River and straddles the border between Peru and Bolivia, zigzagging from one country to the other. As well as connecting remote areas to the city of Puerto Maldonado, the river also connects people.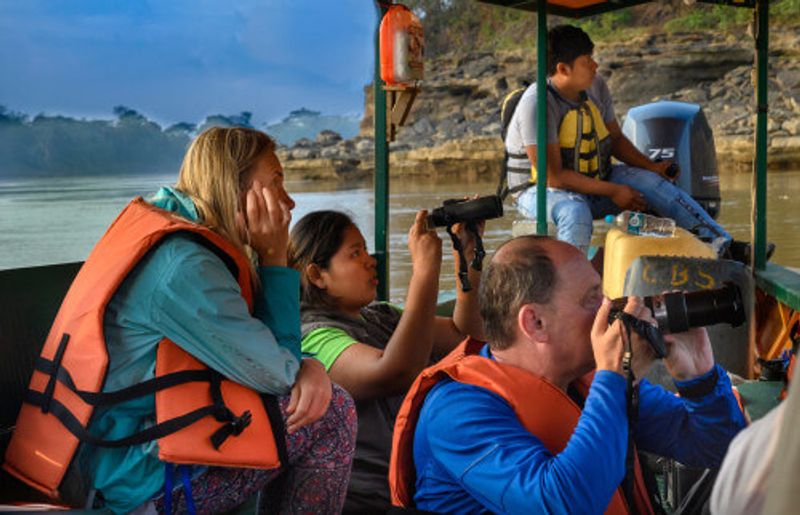 The Madre de Dios region is home to a variety of indigenous tribes that have survived subsistently, in spite of colonisation and civil conflicts. The largest are the Ese'Eja people, a traditionally nomadic group of hunter-gatherers that believe they came to earth from a cotton thread in the sky. Their culture is rich and heavily tethered to the Amazon ecosystem; medicines are derived from the forest and administered by master shamans, while a respect for mother nature is deeply ingrained into the community. Visiting the region allows people from across the world to interact with and learn from ancient cultures. In fact, far from negatively imposing on these communities, ecotourism is recognised by the Ese'Eja as helping to spread awareness, and preserve their customs.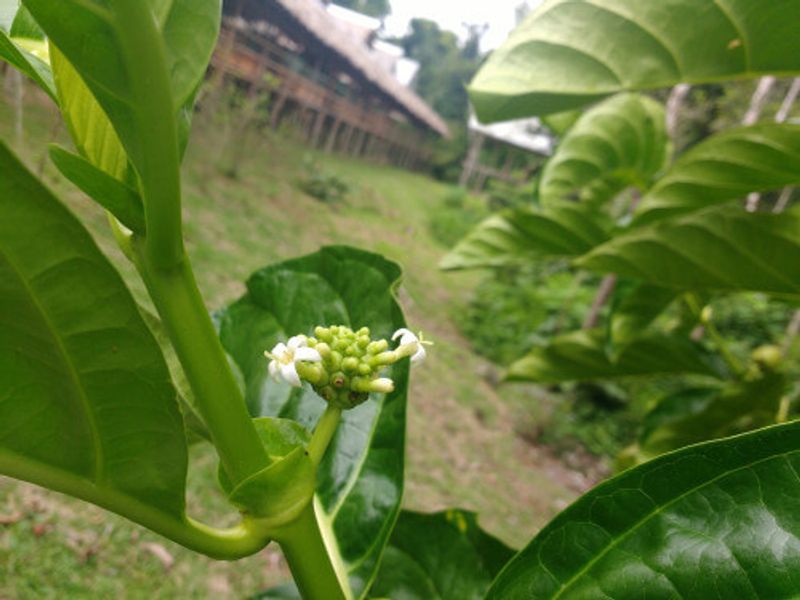 For most, the highlight of their Amazon adventure is animal-spotting. Cruise through Sandoval Lake to spot giant otters, black caiman, rare birds and howler monkeys. Below the surface, you'll find piranhas and arapaima – one of the world's largest freshwater fish. If you're keen to spot wild macaws, Tambopata National Reserve is home a huge clay lick, which attracts the vibrant birds with its nutrient-rich clay. Finally, when the sun dips below the canopy and the forest is blanketed in darkness, embark on a nighttime tour to learn about the Amazon's nocturnal residents. When you're deep in the world's largest rainforest, there's never a dull moment.