Increase your chances of seeing the awe-inspiring Aurora Borealis
A natural phenomenon that's existed since ancient times, the dazzling light display has enthralled many (the vikings believed the Northern Lights was an earthy manifestation of their gods) and part of its allure is down to its elusiveness. Catching the aurora borealis requires many factors to be aligned – weather, timing, light pollution, moon activity – in order to catch this beautiful light show. Regardless, one thing is for certain, to view the Aurora Borealis is a once in a lifetime unforgettable experience.
Time your trip right
Fact: Catching the Northern Lights is an unpredictable affair. Even the most experienced tour companies have days where no lights are sighted despite their best efforts. Still, you can increase your chances by getting a few fundamentals correct. Generally, the months of late August to March offers the best chances to see the Lights. And since you need complete darkness, expect to see them only from 10-11pm onwards. Clear skies are another factor so if its looking cloudy or there's a high possibility of percipitation, there's a good chance you won't see anything. Consult weather websites like WeatherSpark or YR to find out more about the temperature and percipitation before deciding which day to head out. Also, if you're there solely to see the Lights, don't leave catching it till the last day, in fact, it's best to prioritise it as soon as you arrive in Tromsø.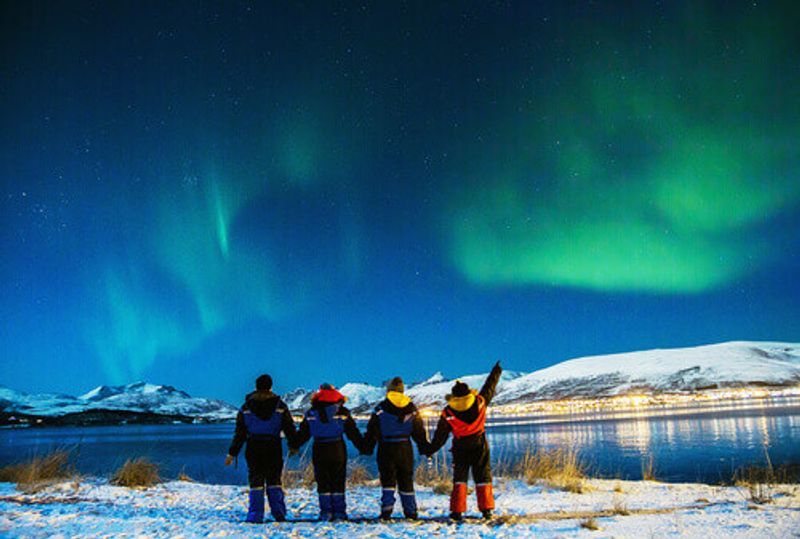 Choose the right excursion
It can be a hard task to know which tour company to go with, hence asking some pertinent questions beforehand will pay off. Depending on your preference there's a number of excursions to consider. Traditional group excursions usually take place for up to 40 passengers where the cost is cheaper but they tend to stay in one spot so you won't be light chasing. If you opt for a smaller tour, you have the advantage of being more intimate and may experience inclusions like a warm meal, snacks and hot chocolate, as well as a thermal suit and a tripod. Then there's combination tours that bundle anything from an evening cruise, a husky visit and reindeer sledding into the mix.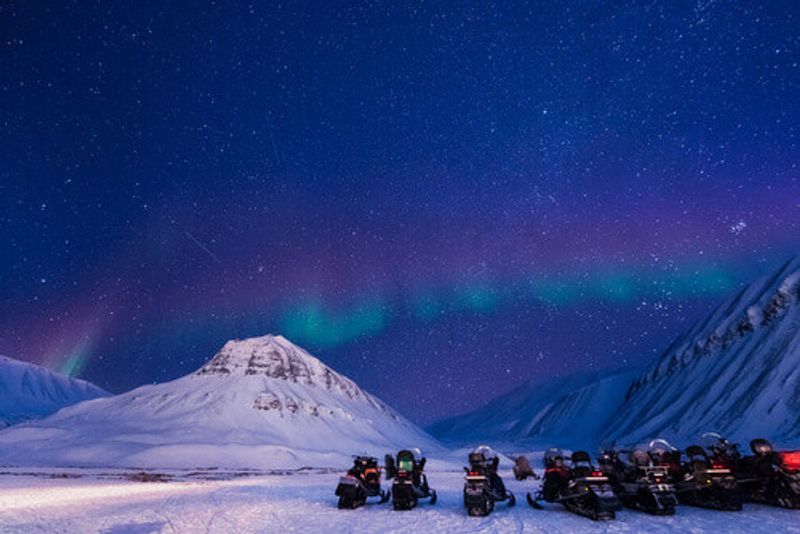 Download companion apps
There's a long list of aurora tools you can consult to maximise your chances of catching the lights. A couple of good ones to consult is Aurora Forecast and Aurora Service which will also give you a lot of information: solar rays, wind speed, hourly and three-day forecast. There's also Aurora Alerts that tweets out impending activity details.
Get to know the KP Index
An essential criteria to catching sight of the elusive Northern Lights lies in the KP Index, defined as the global geomagnetic activity index that is based on three-hour measurements from ground-based magnetometers around the world. In layman's terms, depending on where you are in the world, the KP Level will differ and for Tromsø, KP 2 and 3 indicates a decent chance of catching the lights.
"Keep an eye out for the weather forecast and the KP index, which indicates the Northern Lights activity," advises Vanessa Brune of Nordic Wanders.
"There are countless apps to choose from in regards to the latter. If the skies are clear and the KP index is high, you'll be able to see the Northern Lights even from the city centre or your hotel room. However, as that's not the case too often, you should head somewhere dark for your best shot at spotting and capturing the lights."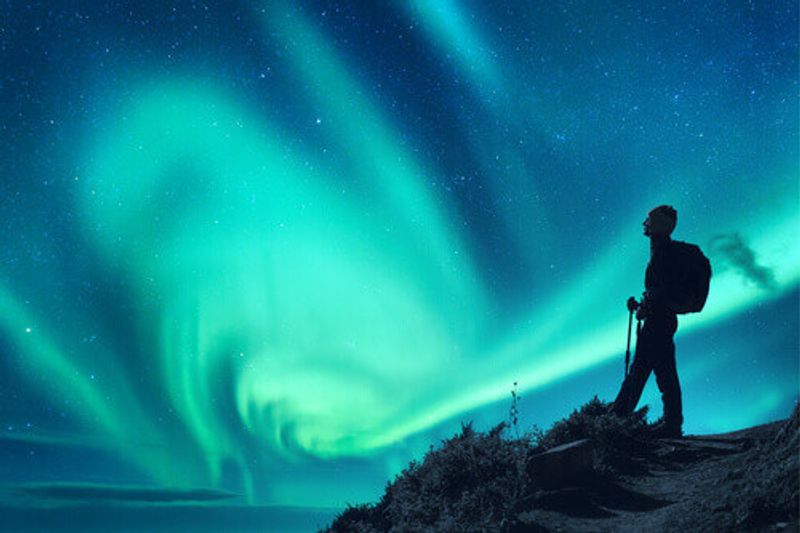 Zero in on popular spots
If you're determined to chase the lights on your own, popular spots like Hillesøy and Oldervik near Tromsø have been singled out by Lewis Lai from Trevellers. Brune also recommends a few places.
"On Tromsø Island, Lake Prestvannet and the beach Telegrafbukta are good locations that can easily be reached by foot or bus. If you're experienced driving on snow and ice, you can also rent a car and head to the island Kvaløya which offers many dark bays and beaches that are perfect to spot and capture the Northern Lights," she says.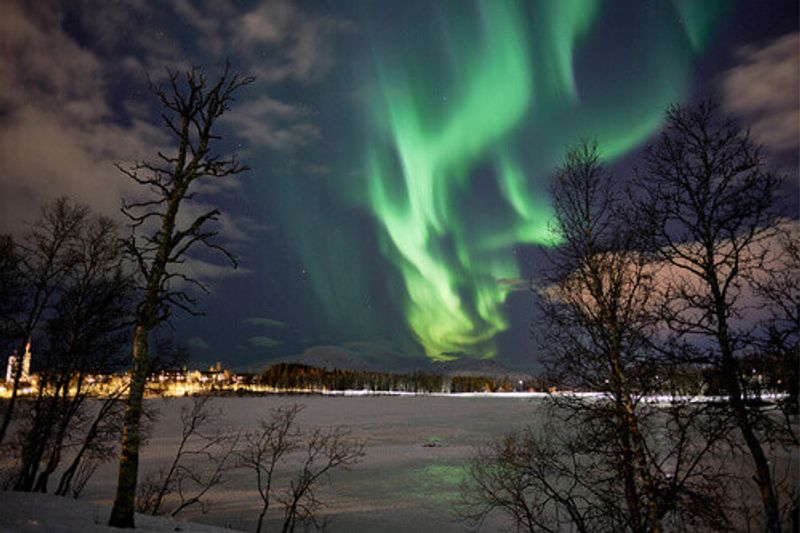 Look north
It may sound like a no-brainer but knowing which way is north will help when sighting the lights, which can be fleeting. Be it travelling north outside of Tromsø – some tour companies go as far as the border of Finland and sometimes across – to looking north once you've settled into a spot for the night. If all else fails, whip out your mobile phone's internal compass to point you in the right direction.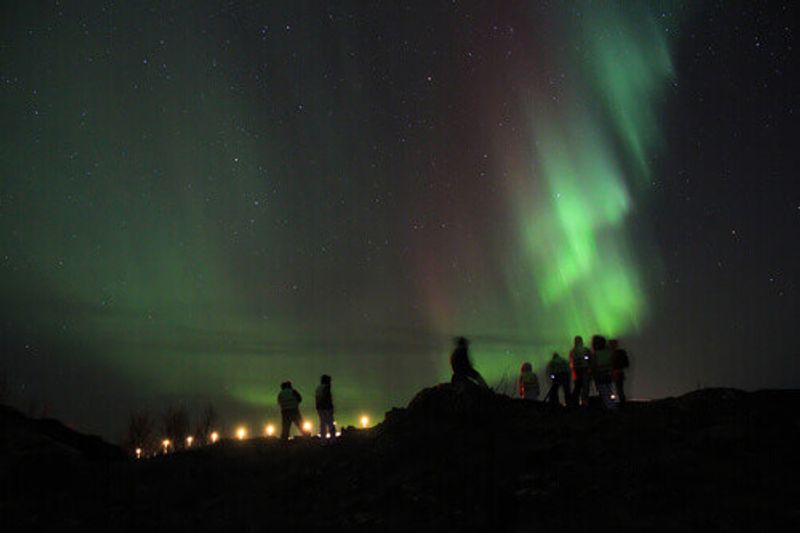 Know your lights
As the colours of the Northern Lights are created by gases and the collision of particles from the sun, it can be hard to see the lights with the naked eye. Don't be disappointed if what you see is more like a white-grey strip of cloud, look instead to your camera's LCD panel and it's there you'll see the vibrant green/purple streaks that you've seen all over the internet. While some of this is due to the long exposure time (minium five seconds) and slow shutter speed, what helps the naked eye to pick out the green hues is to avoid any bright white light (hence why guides will ask you to navigate using the red light on a headlamp) and to avoid using any sort of flash-emitting device. Another thing to note as well is the speed of the solar wind, if there's a fast solar wind happening, you see more movement in the sky – more 'dancing' – but if it's a slow solar wind then the lights will move more slowly, which will give you a different appreciation of this natural phenomenen.