While chasing the Lights is a must in Tromsø, the biggest city north of the Arctic Circle has a lot more to offer
If it's a warmer climate you're after – thanks to the effect of the Gulf Stream – a chance to view the Northern Lights in all its splendor, or to take part in the annual Tromso International Film Festival or Midnight Sun Marathon, then Tromsø should be on your list of must-see places. Inhabited since the ice age, this charming town also boasts the largest number of old wooden houses in northern Norway and is rapidly becoming known for its modern architecture.
Here, a few highlights for your visit.
Arctic Cathedral
This Tromsø landmark is impossible to miss. Whether you catch sight of it on your way in from the airport, or as you head out to see the Northern Lights, it will one to enjoy. Located on the southern side of the Bruvegen Bridge – the Arctic Cathedral is walkable from the centre of Tromsø – it's the perfect example of Nordic religious history and modern architecture. Designed with 11 triangles – said to represent the glacial crevasses and auroral curtains – its exterior is as impressive as its interior, where stained glass windows depict Christ descending to earth. Installed with an organ and chandeliers made of Czech crystal, one of the best ways to enjoy this landmark is to attend a concert; check in to see when they host their Midnight Sun and Northern Lights concerts. Entry to the cathedral is 50 NOK (AU$8.25).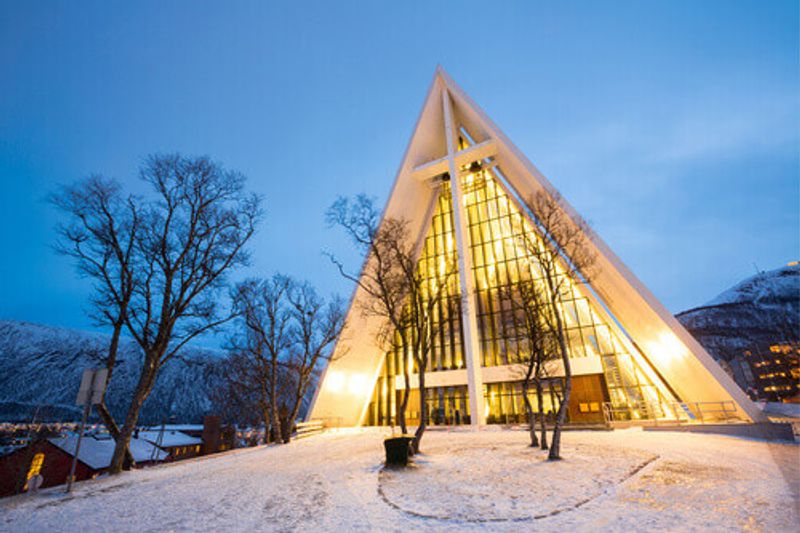 Polaria
While billed more for the little ones, Polaria's educative and interactive elements that focus on the human effect on the arctic wilderness caters to both the young and old. Located in the city centre – look for the building that resembles collapsed glaciers – there's an arctic aquarium, a five-screen panoramic cinema, an 'Arctic Walkway' with displays of polar exploration, and the unmissable open pool containing bearded seals from Spitsbergen in Northern Norway. From 70 NOK for kids (AU$11.50) to 145 NOK for adults (AU$23.90).
Fjellheisen
Whether it's the summer or winter months, catching the view from Fjellheisen is recommended. Running since 1961, the short gondola ride (four minutes) up Mount Storsteinen offers a breathtaking view of Tromsø and the surrounding islands and fjords. It's also popular with hikers as a start point en route to Tromsdalstinden, a 1,238m peak visible from Tromsø's city centre. For a more leisurely experience, settle in at the on-site restaurant and terrace Fjellstua Cafe og Restaurant.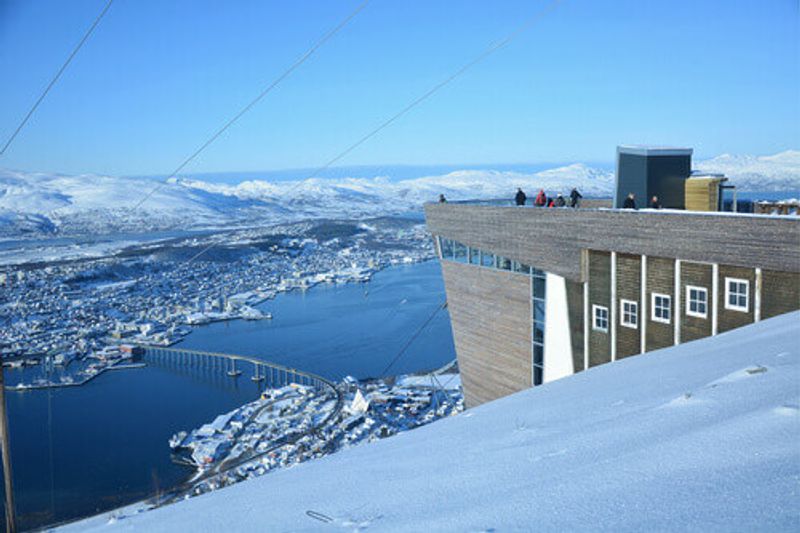 Sample reindeer meat
For the adventurous diner, Tromsø presents an opportunity to try reindeer meat in a number of ways. If you feel queasy about eating Rudolph or one of his friends, know that this lean meat is part of Northern cuisine and used in traditional Norse dishes and stews. Kaia (Stortorget 2, 9008 Tromsø) by the water offers reindeer stew – ask if they have finnbiff on offer, reindeer meat with bacon and mushrooms. While at Fjellstua Cafe og Restaurant, opt for the reindeer burger; it's one of the many reasons to ride the cable car up to Mount Storsteinen. Closer to town, Skirri (Stortorget 1, 9008 Tromsø) offers a hearty reindeer stew (served with lingonberry sauce) and reindeer burger. Book ahead if you want to score a seat looking out across the water.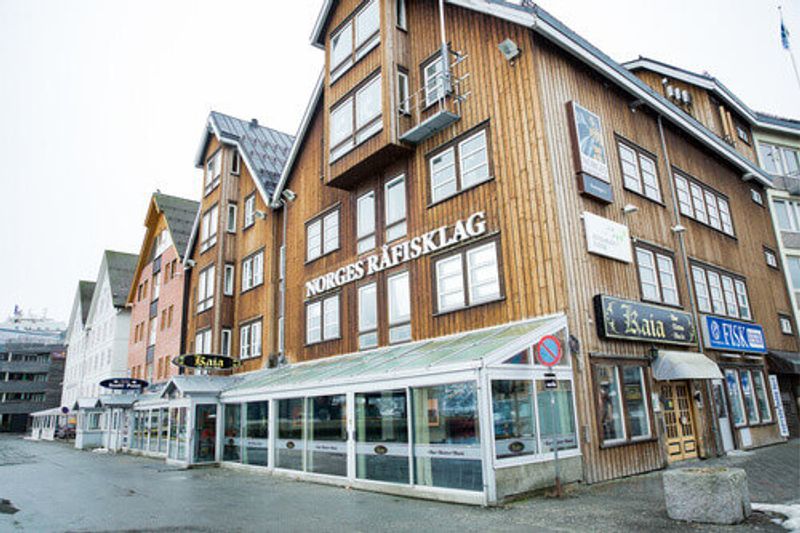 Visit the world's northernmost brewery
Beer lovers need little encouragement to enjoy a pint or two, the fact that this is the world's most northern brewery with 100 different beers on rotation makes a visit to Tromsø's Mack's Brewery a must. There's a one-hour guided tour (every day except Sunday) 180 NOK/AU$30 inclusive of a sample) where you'll learn more about their history, the beers and the brewing process, or gather a group of 10 and take part in an hour-long beer tasting (runs daily; 460 NOK/$AU76 per person, inclusive of five samples) geeking out on the different beers and flavours.