Nestled into central Honshū, these two towns showcase the best of Japanese tradition
Several hundred kilometres from Kyoto (less than two hours on the shinkansen bullet train) sits the historic samurai city of Kanazawa. This beautifully preserved city is often likened to a miniature Kyoto, with similar wooden houses and geisha districts. However, it remained relatively unknown to international tourists until 2015 when a shinkansen track connected it to Tokyo. Now, the streets of Kanazawa buzz with curious visitors, enamoured by the city's fascinating past.
As far as Japanese cities go, Kanazawa has long been one of the most prosperous. While much of Japan was devastated by World War II, this seaside city escaped practically unscathed and has continued to thrive for thousands of years. Back in the Edo period, the tax system was centred not around currency, but around rice. Cities blessed with perfect growing conditions were the wealthiest, while others in mountainous regions were profoundly poor. Kanazawa was in the former category, and 90% of its population worked in agriculture. This affluence allowed for the preservation of old sights and later, for the construction of new ones like the Kanazawa castle and neighbouring Kenrokuen garden, built in the 17th century and ranked as one of the three most beautiful in Japan.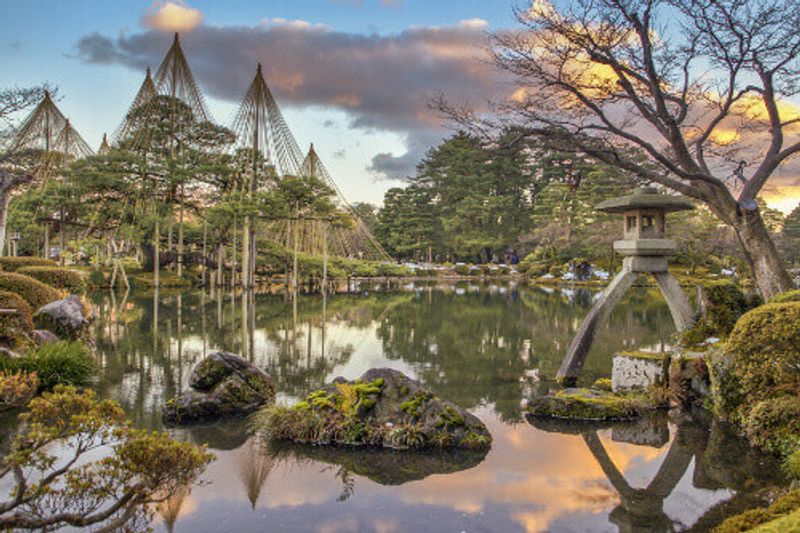 EXPLORE OUR INSPIRING JAPAN SMALL GROUP TOURS HERE
Visit Kanazawa today and you'll see an exciting fusion of ancient and modern. The central Korinbo area is high-end and packed with designer stores, while just a short bus ride away, the Higashi Chaya district is the historic heart of Kanazawa. Its streets are lined with old latticed buildings, preserved for many centuries and still home to practising geishas. Dip into one of many tearooms for wagashi (Japanese sweet) and a steaming cup of sencha (green tea), or learn about the art of gold leaf from a local craftsman.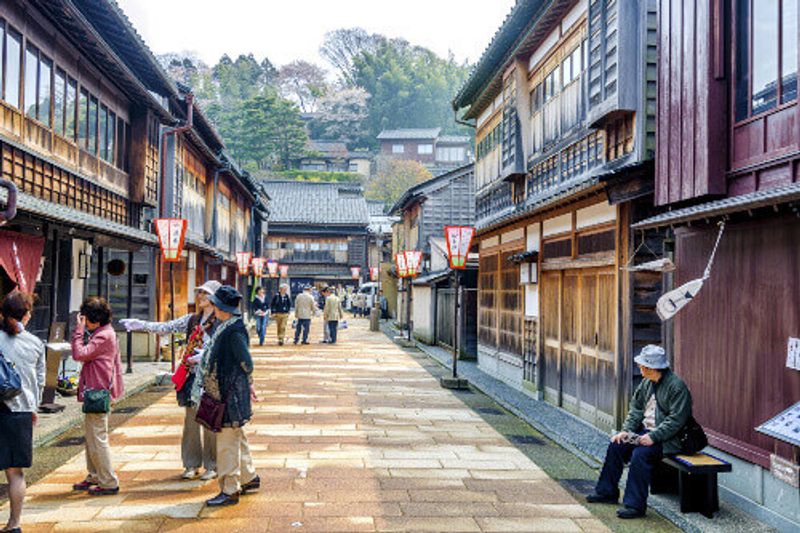 One of the main draws to Kanazawa is its connection to feudal Japan. Many years ago, it was the centre of samurai culture. Unlike bushi (samurai) in other parts of the country, those in Kanazawa lived luxuriously. They built lavish minka houses with scenery gardens and were considered higher class members of society, their lives generally free from conflict. Many residences in the Nagamachi district are still standing and open to visitors, with the most popular being the Nomura house. It has all the hallmarks of a typical samurai home – shōji sliding doors, tatami mat floors and a tea room – as well as an exhibition of old artefacts like armour and katana (swords).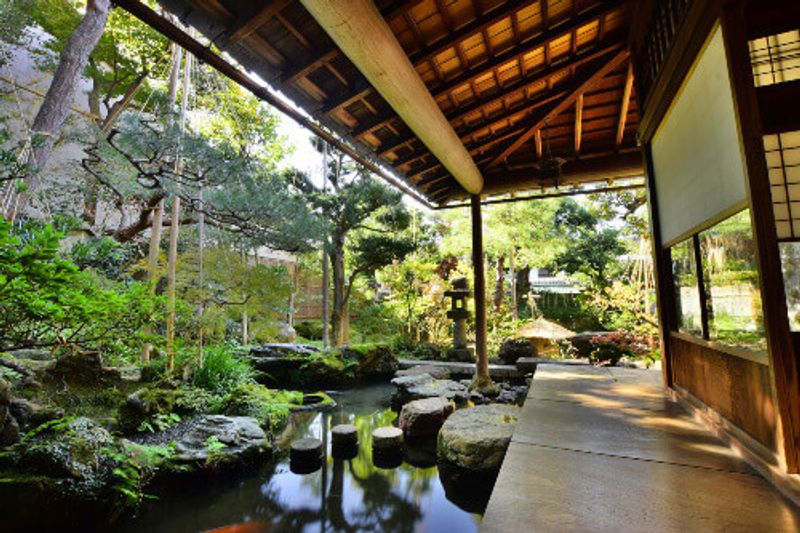 Drive an hour out of the city and you'll arrive at a quaint town tucked into the mountains called Shirakawa-go. The village, a World Heritage Listed Site for over 20 years, is a picture of traditional Japan. Cross the bridge over the Shogawa River and you'll soon be surrounded by tiny rice paddies and gasshō-zukuri style houses, designed to provide ventilation and steeply-sloped so snow slides off in winter. Follow your nose to a gohei mochi stall, and try a rice-cake coated in sticky miso, before heading uphill to the lookout point for a panoramic view of the valley. Whether cloaked in fog or covered in snow, Shirakawa-go is a stunning sight all year round.