While its reputation as a victim of war precedes it, Hiroshima is a dynamic city on the rise
Hiroshima is a buzzing metropolis with a population pushing 1.2 million. If you were dropped there without any knowledge of its history, you'd be forgiven for thinking it's been developing for years like any other modern city. Sadly, since August 1945, the name Hiroshima has been synonymous with war and devastation. An attack by American armed forces towards the end of World War II transformed the city forever. Over 100,000 people were killed and thousands more injured. It was the first city to be targeted with a nuclear weapon. Today, Hiroshima respects its past, yet continues to focus on its future. Monuments around the city and remnants from the bomb act as messages of strength and promote peace.
The most recognisable monument in Hiroshima is Genbaku, or the Atomic Bomb Dome. Despite being directly below where the bomb exploded, the building managed to withstand the blast. Today, the shell sits by the meandering Motoyasu River with information displayed around the perimeter. Evening is a good time to visit, when it's illuminated and a hush has fallen across the city.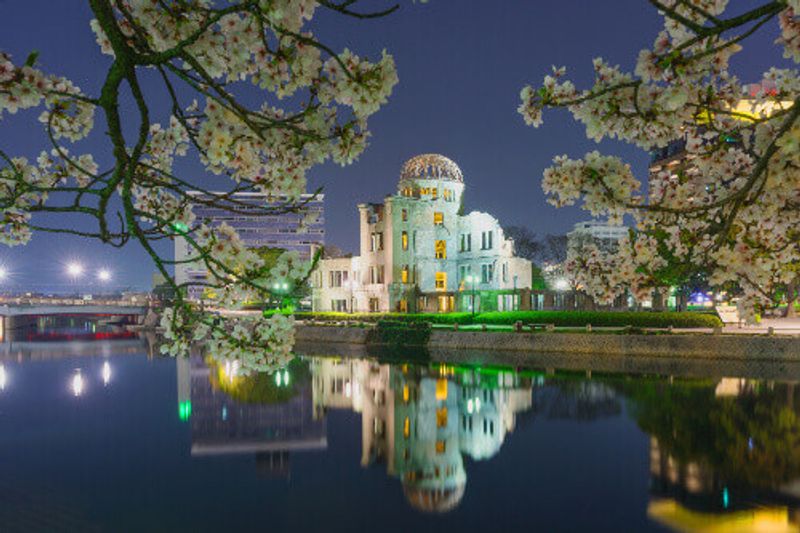 EXPLORE OUR INSPIRING JAPAN SMALL GROUP TOURS HERE
A short walk across the river is the Hiroshima Peace Memorial, an area which was once the city's economic centre. Instead of rebuilding after the bombing, the government decided to prohibit the development and turned the area into a memorial park where visitors could come and reflect. There are numerous touching tributes to the victims throughout the grounds, including the Children's Monument and the Pond of Peace, each adorned with flowers and colourful paper cranes. Stroll past the main cenotaph to find the entrance. While confronting, details about the bomb, stories of survivors and various items retrieved in the aftermath, are both interesting and comforting.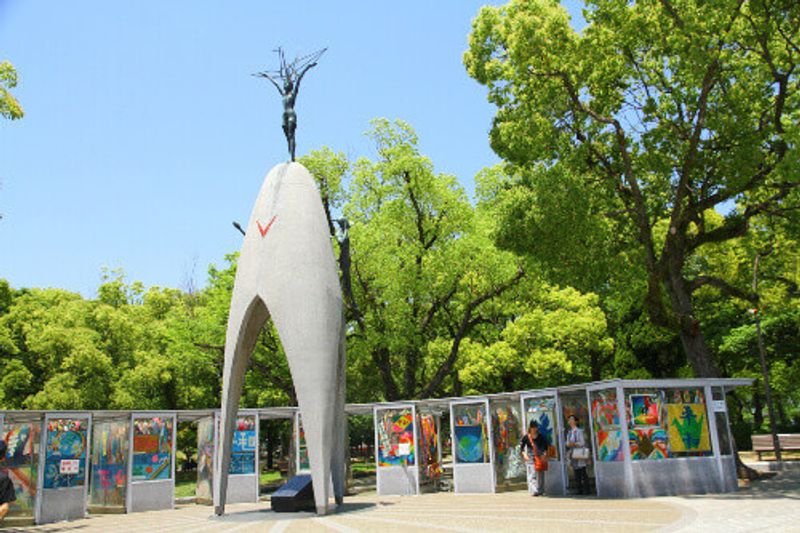 Beyond memorials, Hiroshima Castle has been transformed into a museum showcasing Samurai artifacts and information about ancient culture. It still resembles traditional Japanese architectural style, favouring wood, fusuma doors and tatami covered floors.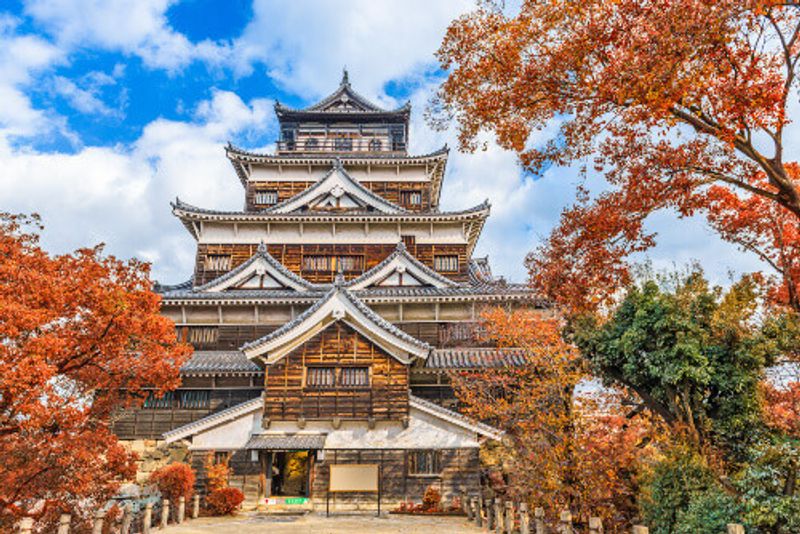 Just ten minutes walk away sits a centuries-old (often overlooked) hidden gem. Shukkeien Garden is a stunning example of traditional Japanese horticulture, brimming with flora and a freshwater lake filled with koi. The name translates to 'shrunken-scenery garden' and it's easy to see why. Wander the grounds and take in the immaculate detail which designer, Ueda Soko, put into every inch of its construction (we love the hill that resembles Mount Fuji and the miniature bamboo forest). Due to its proximity to the bomb's hypocentre, much of the garden was destroyed. Only one Gingko tree survived and its seeds have been sent around the globe in an appeal for world peace.