If you like your European sojourns to have a healthy dose of romanticism, architecture and food, then Florence is for you
Dawn and dusk are special times of the day in most cities, but it's a different kind of special in Florence. There's a quiet and alluring sense of calm as the sun rises over Tuscany's capital city and washes its terracotta roofs in shades of burnt orange and crimson.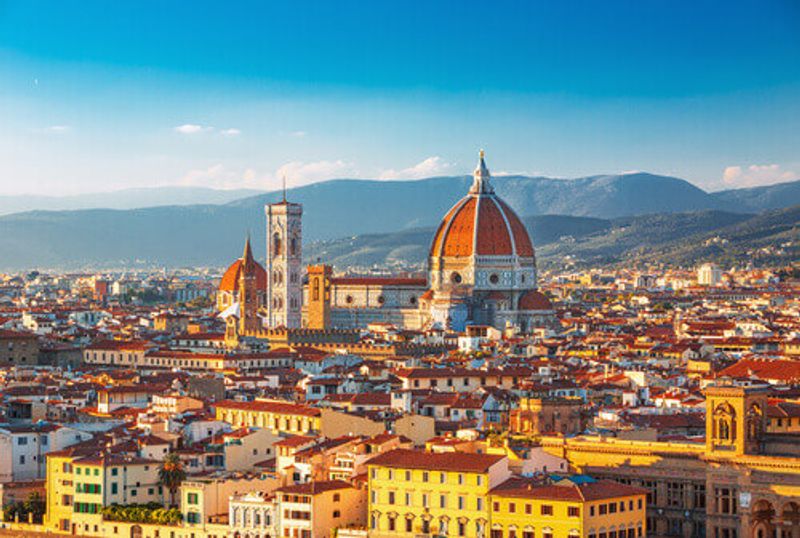 Likewise, at sunset, there's a sense of peace as the last rays of light filter across the beautiful Renaissance Duomo and through the windows of local Florentine homes, ending another stunning day in this soulful city. Piazzale Michelangelo, perched atop a hill on the south bank of the Arno River, is by far the best place to go to witness these magical moments.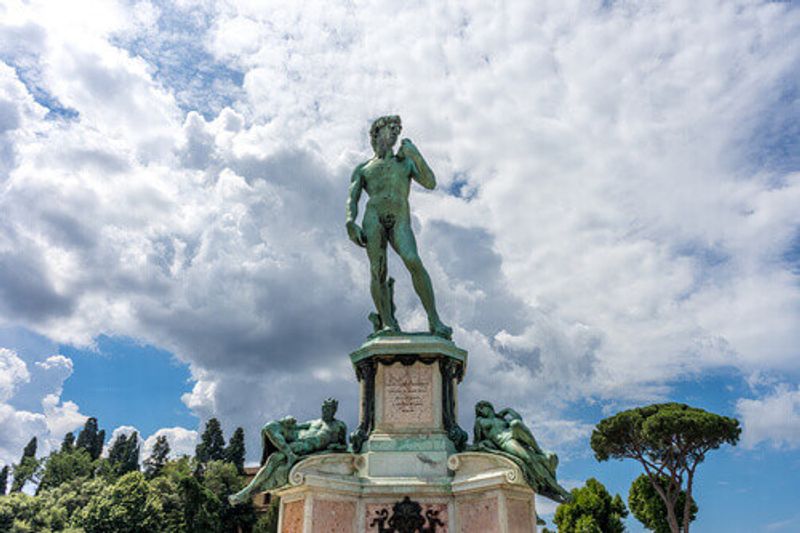 History lovers and art buffs are right at home in Florence. The Renaissance movement thrived here and during the 15th century the city became the heart and soul of early Italian Renaissance art. An age-old culture is beautifully preserved and artistic interests in painting, sculpture, architecture and literature continue to be echoed throughout the city by young Florentine creatives.
Cultural highlights to visit include the Uffizi Gallery, one of the world's finest art galleries with one of the best collections of Renaissance paintings, and the Basilica of San Lorenzo, one of the oldest churches in Florence. A climb to the top of the Duomo will reward you with views over the city's iconic terracotta rooftops; while a stroll through Florence's most historically significant square, the Piazza della Signoria, delivers great people watching.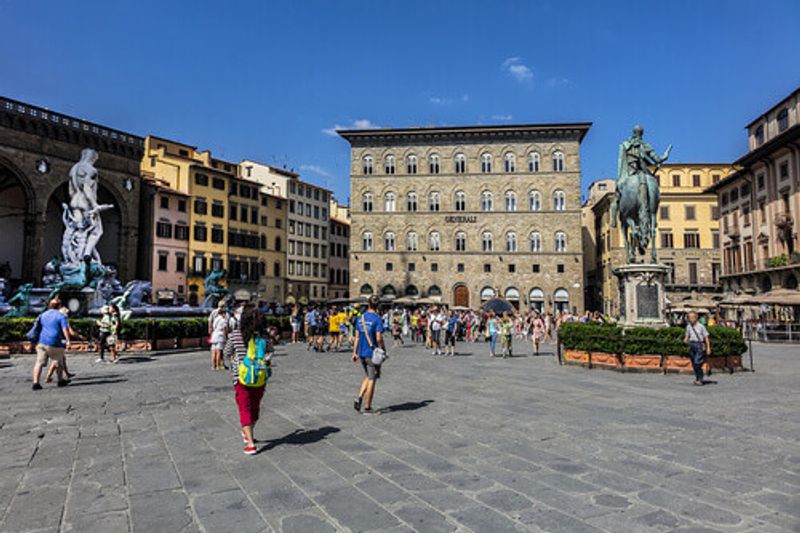 If history and art fail to pique your interests, don't be put off. Florence has something for everyone, be it food, bar-hopping, shopping, walks through sprawling green spaces, sampling gelati or simply meeting the locals. Given its location in the heart of the Tuscany region, Florence is a town surrounded by lush green hills. There are about 57 hiking trails for outdoor lovers to explore, many of which will take you through forests, olive orchards and more.
The bustling, ancient bridge of Ponte Vecchio, which hovers above the Arno River, is another architectural icon of Florence and today it sees goldsmiths and jewellers selling their wares to bling-loving patrons. If you cross the bridge in the afternoon you might consider taking a cruise on board a vintage barchetto, a traditional gondola-style boat tour that departs at 5pm or 6pm on the river and comes complete with a wine aperitivo.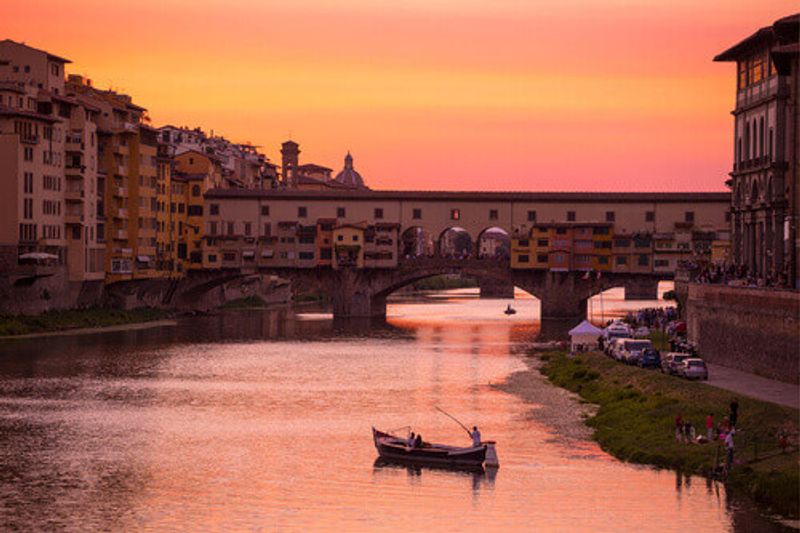 Shopping for leather goods is another popular pastime in Florence. From street stalls to high-end boutiques with price tags to boot, you can nab yourself a new pair of leather boots, gloves, a fancy bag or a chic jacket. Pratesi Leather is a must-visit: it's one of the city's original leatherware shops founded in 1948.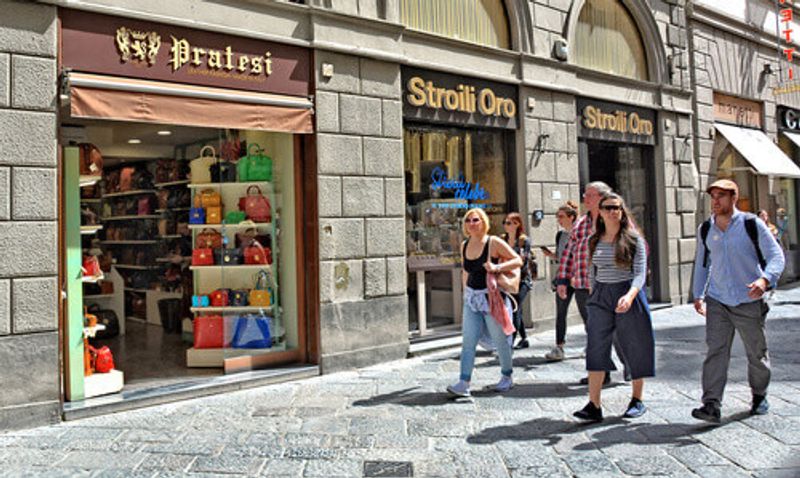 Before, after and in between all the sightseeing and exploring, it's all about whetting your palate in Florence; be it through a bistecca alla fiorentina, a giant T-bone steak often shared between two people; a panforte, a signature Florentine sweet treat with fruit and nuts; or a late-night negroni.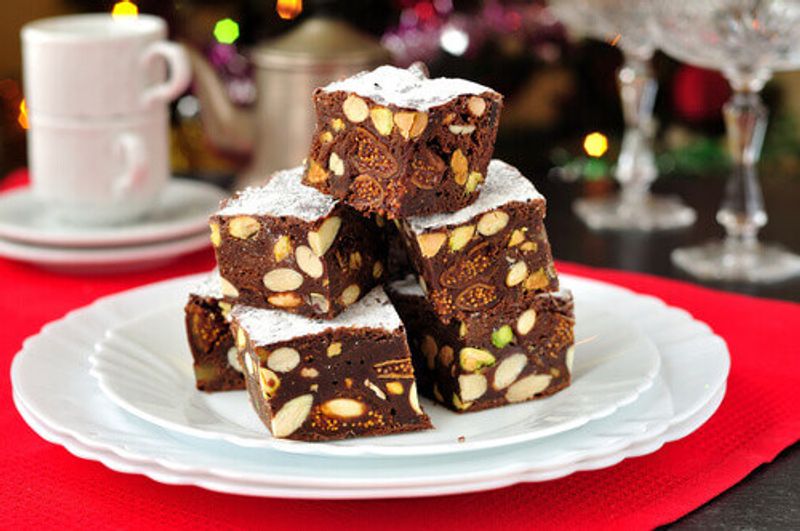 Stop by for a coffee and a bite for breakfast at the Mercato Centrale, a foodie mecca set across two whole floors, and for a dinner to remember your time in this stunning city, book into Osteria dell'Enoteca. It's set within a charming Oltrarno townhouse with red brick walls and serves up seasonal Tuscan fare with a twist. The perfect end to the perfect trip.