India's festival of lights is not to be missed
What is Diwali?
Diwali is celebrated throughout much of India in October or November, with the main celebrations taking place on the darkest night of the Hindu month. In the country's north, it's a five-day festival, while in the south, it's usually a one-day event.


The festival signals the end of the harvest season and is typically celebrated by spending time with family, attending local festivities and feasting. In 2022, Diwali will fall between October 22–26, with the main events taking place on October 24.


Diwali's origins are typically described as a combination of different harvest festivals from the Indian subcontinent – its timing and traditions dovetail with other celebrations in the Jainism and Sikhism faiths, which are observed throughout the region.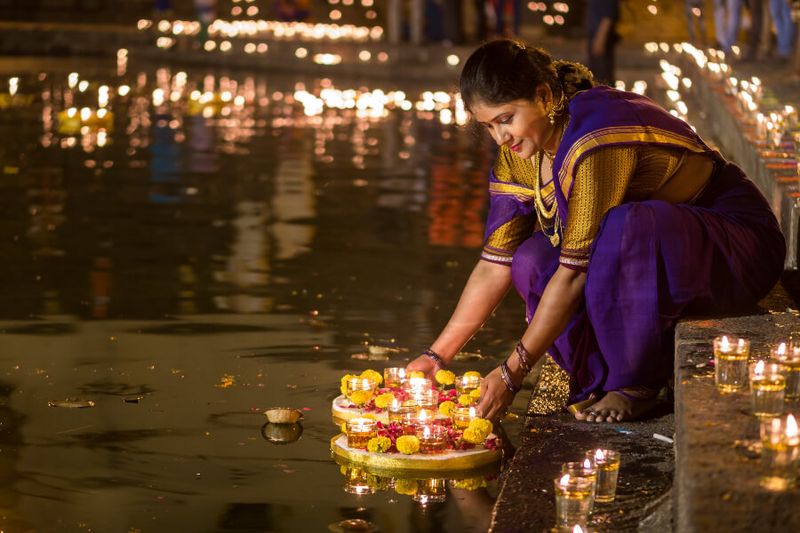 The most common deity venerated at Diwali is Lakshmi, the Hindu goddess of wealth and luck. The ubiquitous light decorations throughout the land typically honour her, along with Lord Rama, to mark his return from exile, and Lord Krishna, to remember his defeat of the demon Narakasura.
What to expect
From fireworks to fairgrounds and city-wide illuminations – Diwali certainly puts on a show. Downtown markets and historic buildings are given a new lease of life with elaborate decorations that light up the night sky, many as part of local competitions.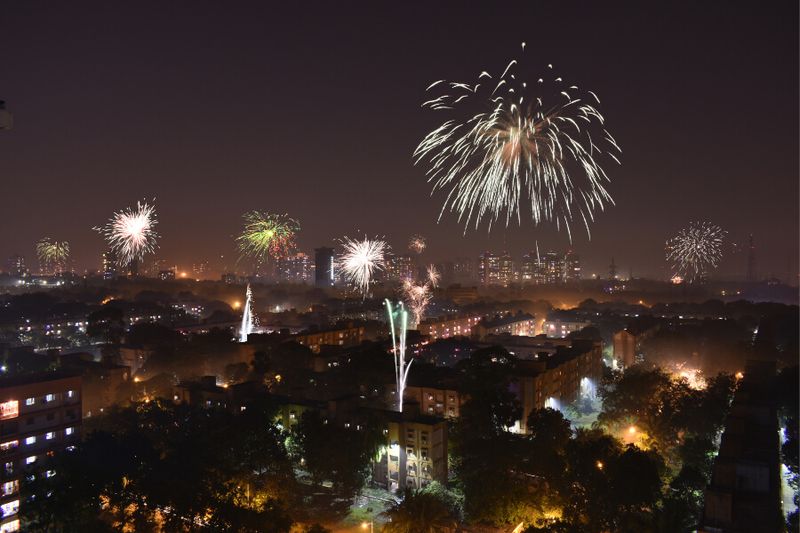 There are set customs and traditions for each day of Diwali, which begin with cleaning the home and preparing for the upcoming festivities. Families, friends and neighbours will all meet to exchange gifts and light up diya oil lamps, before the larger celebrations involving fireworks and street parties commence.

The largest celebrations occur on the third day of Diwali, with the following two dedicated to feasting and spending time with family. Visitors will find themselves in good company when out and about, though – the communal spirit of Diwali means that people come together in public to worship and socialise.
Where to experience Diwali in India
As Diwali is a one-day festival in much of south India, the north is home of the largest celebrations. Capital city Delhi attracts particularly large crowds to its mela fairs and markets, fairgrounds and fireworks displays. Head to the Sundar Nagar neighbourhood for an authentic experience.


Delhi's vibrant performing arts scene also springs into life during Diwali, with theatre productions, concerts and dances all on offer – many of which take place in outdoor venues.


Also in the north, Varanasi is known for its large aartis or religious ceremonies, with chanting and lamp lighting along the riverfront Ghats leading down to the Ganges River. In addition to a large procession honouring Hindu deities, Varanasi boasts one of the most stunning panoramic backdrops to any Diwali fireworks display. Likewise, Amritsar's large Sikh Golden Temple hosts an impressive firework display – a great example of interfaith celebrations.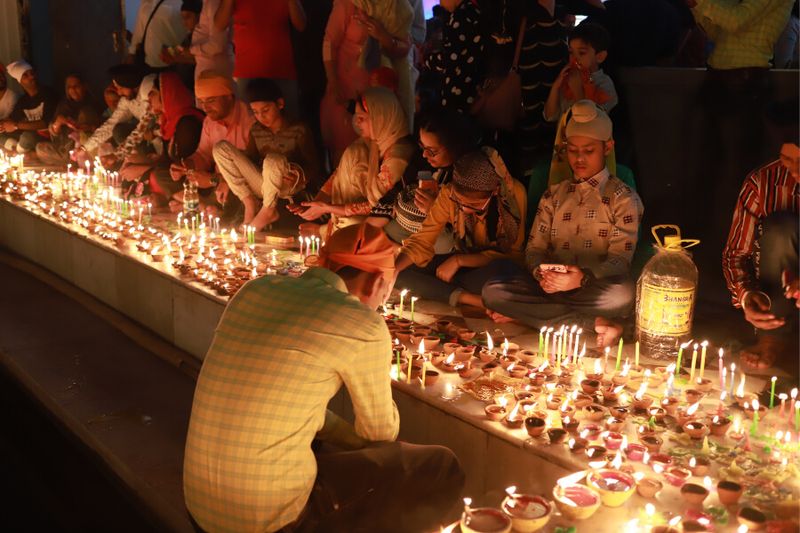 Jaipur transforms its many markets into festive bazaars for anyone looking to pick up seasonal foods, jewellery and more. Its hilltop Nahargarh Fort is another iconic destination to gaze at light displays. Further south, Udaipur makes the most of its 'City of Lakes' billing to provide yet another firework display to remember.
The food and drink of Diwali
Food and gift giving complement one another perfectly during Diwali – expect to see plenty of mithai sweets on sale in particular. Popular ingredients include dried fruit, syrup, milk, nuts, cardamom and saffron. Also look out for dessert dishes such as the buttery fried halwa made with pumpkin or carrot.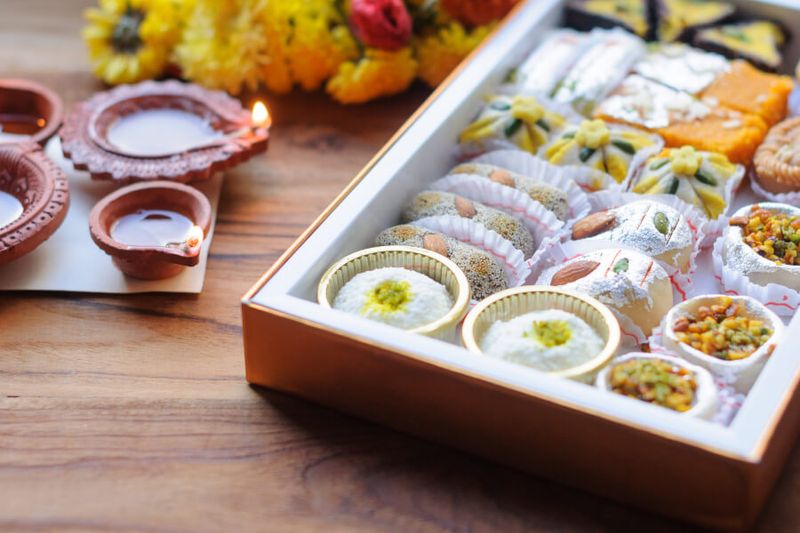 Plenty of traditional savoury dishes are also on offer, from samosas to the deep-fried pakora vegetables. Regional variations on aloo tikki potato patties are a great example of something both simple and diverse, while street food vendors will often have interesting treats as tempting as the dishes that make up a typical Diwali feast. If you can find them, try the dahi bhalla dumplings, which contain chillies and raisins.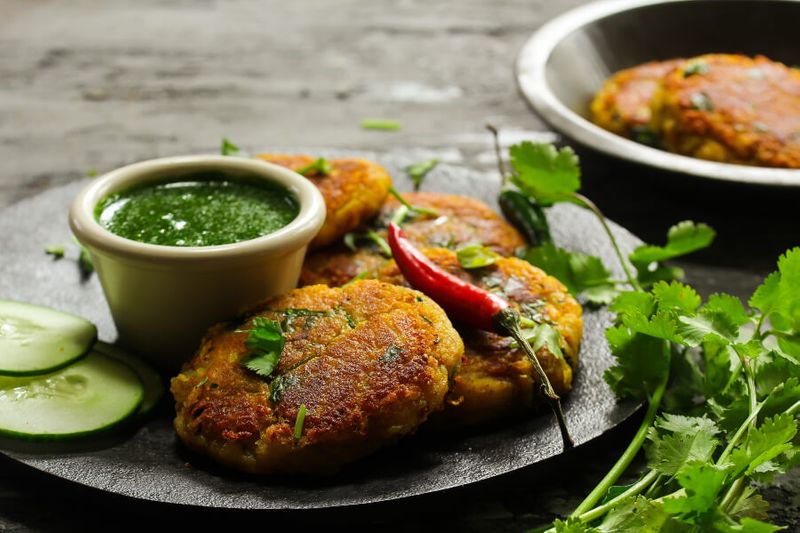 Tips for first-timers
In the north, the second and third days of Diwali will likely be the most interesting for international visitors. This is when preparations are finalised, followed by the main celebrations for which people take to the streets.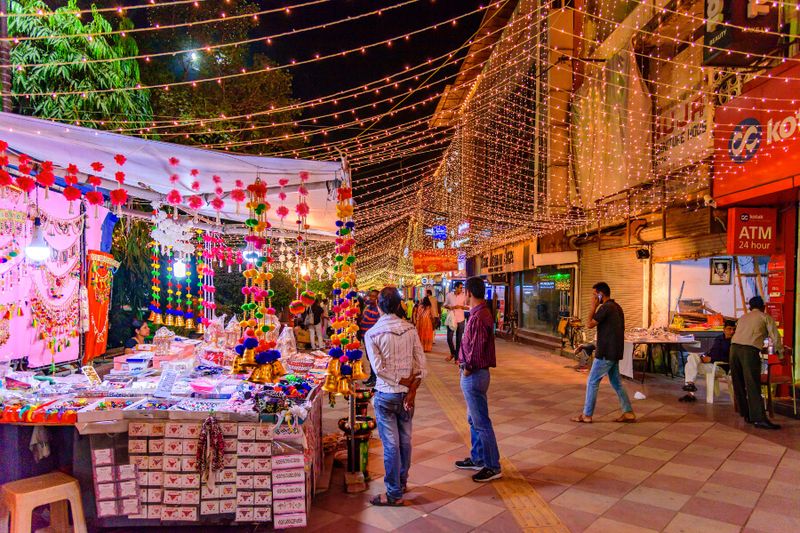 During Diwali, transport gets booked up and attractions become busier than usual; if there's a particular experience you'd like to have, then be sure to plan ahead. Watching the fireworks from a boat off the Varanasi Ghats is a popular choice, best booked in advance.


In addition to fireworks, Diwali is also synonymous with firecrackers – these are let off constantly during the main celebrations, so (literally) watch your step and prepare for a noisy atmosphere in city centres. There's a risk of being pickpocketed in the cities, so conceal any valuables well.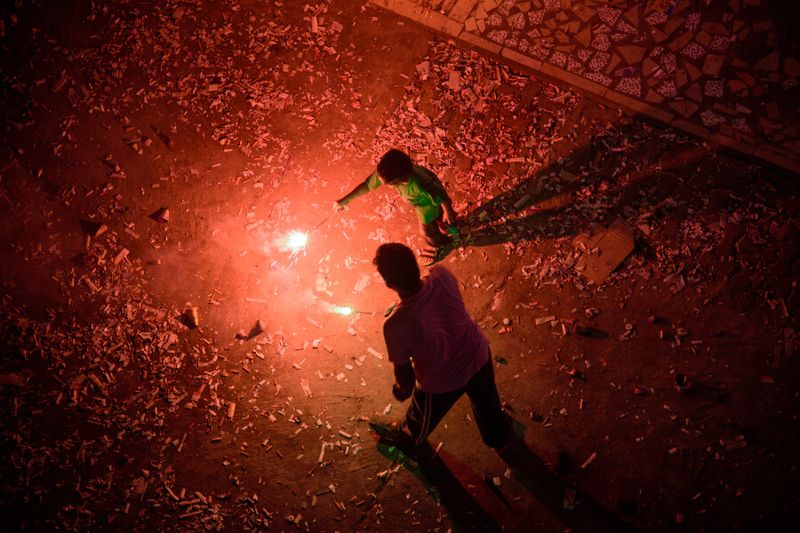 The only other note of caution is about the air quality in Delhi. Fireworks, firecrackers and large crowds in built-up areas have their downsides, so a facemask may help make your stay a little more comfortable.