Stately and laid back, the capital of Uttar Pradesh is often overlooked by tourists, but a must-visit for those in the know
Lucknow is a city bursting with history, culture and some of the best food in India. However, it's an all too often missed destination on standard itineraries which makes Lucknow a bit of a gem.
If you appreciate architectural marvels, you'll be in your element - start with a visit to Bara Imambara and Chota Imambara.
It's said that something good can come out of something terrible and the Bara (or big) Imambara is a fine example of this. Commissioned in 1784 by Nawab Asaf-ud-Daula, Bara Imambara is a shrine built by the Shia Muslims for rituals and to provide jobs for the poor during a time of famine which hit the region in the same year. It is believed around 20,000 men took 11 years to complete the structure.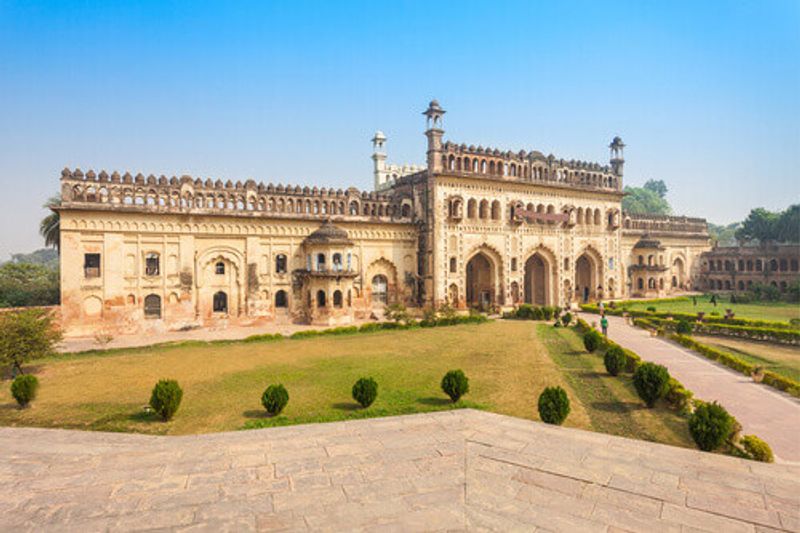 It's thought to be one of the best examples of Mughal architecture with millions visiting from around the world. Be sure to find the hall called bhul bhulaiya, which means 'to forget.' It is a maze so complex that many believe it is impossible to find your way out without a tour guide's guidance.
The Chota (small) Imambara is a beautifully carved structure built by Nawab Mohammed Ali Shah in 1832. It's also known as the 'palace of lights' because of its extravagant decorations and chandeliers. It sits near the big Imambara and the two monuments are connected by a gateway called Rumi Darwaza, also known as Turkish Gate.
Rumi Darwaza is an architectural gem and a copy of a gateway in Turkey. Look out for the lantern atop the gate and beautifully carved flowers which are said to look like a 'gateway to Paradise.'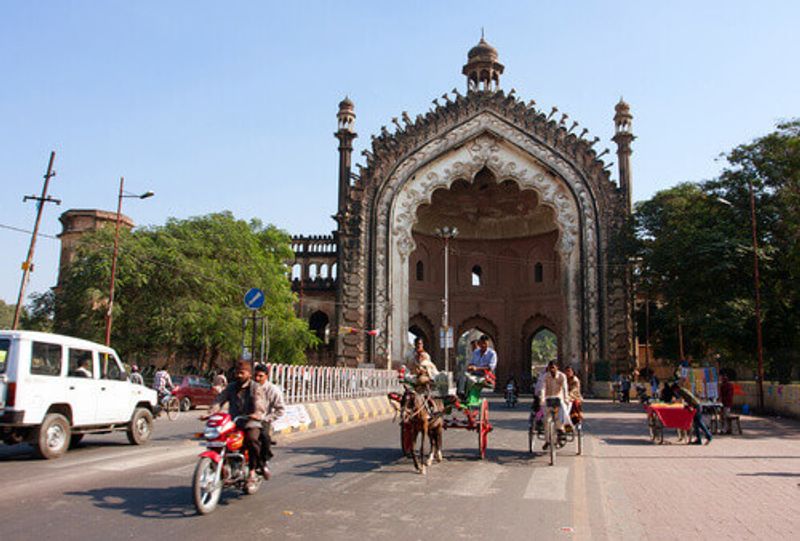 The artistic talent of Lucknow residents is evident in its thriving fashion industry. Chikankari, a traditional embroidery style from Lucknow, is extremely popular among all Indians. Designers from all over the country still use local Lucknow craftspeople to create different patterns of chikan work fabric for their pieces. You can find lots of local stores selling short Indian tops, kurtis and even sarees for women and long kurtas for men.
If you'd like to take a piece of Indian fashion home, do it Lucknow. Buy material and get a dress or shirt stitched to your liking.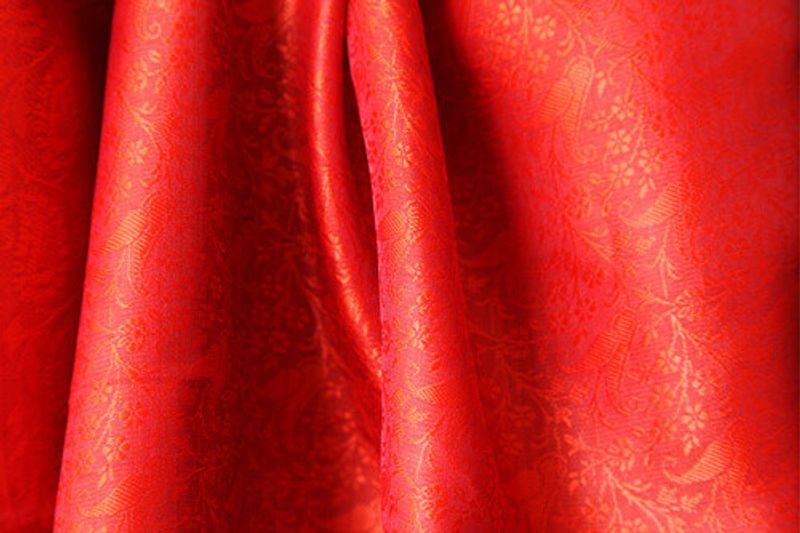 A visit to Lucknow warrants some amount of gluttony. Whether you're exploring the main city centre of Hazratganj or the old market areas of Aminabad and Chowk.
As you enter the city of Lucknow there is a sign in Hindi that translates to "Smile, you're in Lucknow." Very likely after the sites, shopping and delicious food you have encountered on your travels, you'll be taking home that smiles with you.
If you're most interested in a city's food scene, be sure to read about the optional tours available. We spoke to Navendu Parthsarthy who runs the optional tour, Culinary Walk Tour with Food Tasting on our 18 Day Idyllic India Tour.
Here, a few highlights and dishes you might expect to try while on the optional tour.
Tunday Kababi
A small roadside stall that has now become synonymous with the kebabs of Lucknow, this was once a one-man shop and now a thriving family business. The kebabs can be accompanied by some delicious sheermal naan (an orange colour flat bread).
Dastarkhwan
A small restaurant, the must try here is the Galaouti Kebab - it will melt in your mouth. They also serve a great Lucknowi mutton biryani (rice).
Royal Café Chaat
While the Royal serve a whole range of tangy chaats, they're known for its basket chaat, a delicious bowl made up of deep fried potato topped with chutneys, mixed, pulses and yoghurt.
Sharma Ji Ki Chai
A small stall in Lalbagh, you can enjoy a cup of cutting chai with bun maska (hot bread and a dollop of melting butter) roadside.