A sea of blue in a desert town - Jodhpur is India's mystical Blue City and a must visit
A bird's eye view of Jodhpur reveals a blue city with a maze of houses resembling a shaded azure sky. Sitting pretty at the edge of Thar Dessert, Jodhpur is known by two names — the Blue City and The Gateway of Thar Dessert. In the past, the region was known as Marwar. Today although its had a name change, the original Marwar culture is still predominant. It is also one of the most beautiful cities in the state of Rajasthan.
Jodhpur has a rich culture, delicious foods, bustling markets and some beautiful sites.
The first stop to tick off your list is Mehrangarh Fort, which translates to Magestic Fort. It was built by King Rao Jodha in 1459, and the sheer size of the fort is magnificent. Perched 400 feet above the city it gives you a great view of everything down below and you can get some fabulous shots of Jodhpur from here. The Merangarh Fort through the awe-inspiring structure you can only imagine the opulence and lavish lifestyles of past rulers. Within the fort you can visit several temples, palaces, courtyards, galleries and even a museum.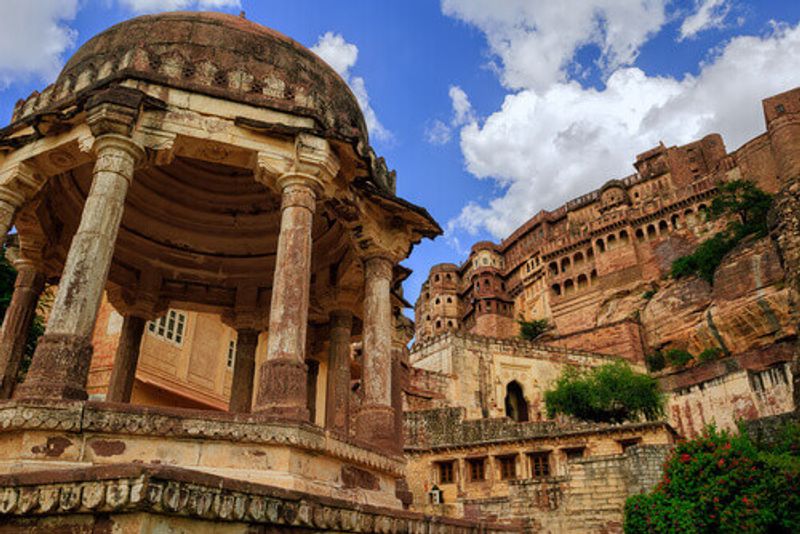 Another beautiful piece of architecture is Umaid Bhawan. With 347 odd rooms, Umaid Bhavan Palace is one of the world's largest known residential properties. While the Taj Mahal Hotel chain have taken over a large chunk of the Palace and converted it into a plush hotel, there is a small part reserved for the royal family and is closed to guests.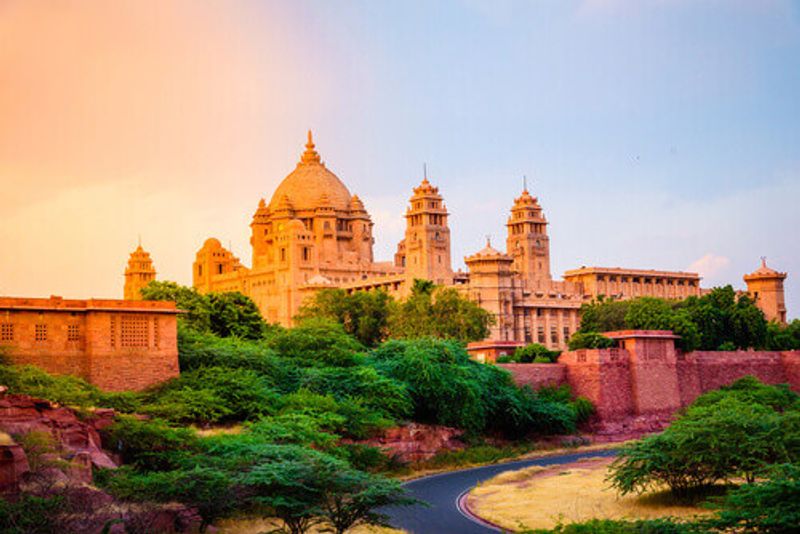 The Clock Tower of Jodhpur or Ghanta Ghar is another landmark to watch out for mid city centre. The real attraction here is the jam-packed market streets surrounding the tower.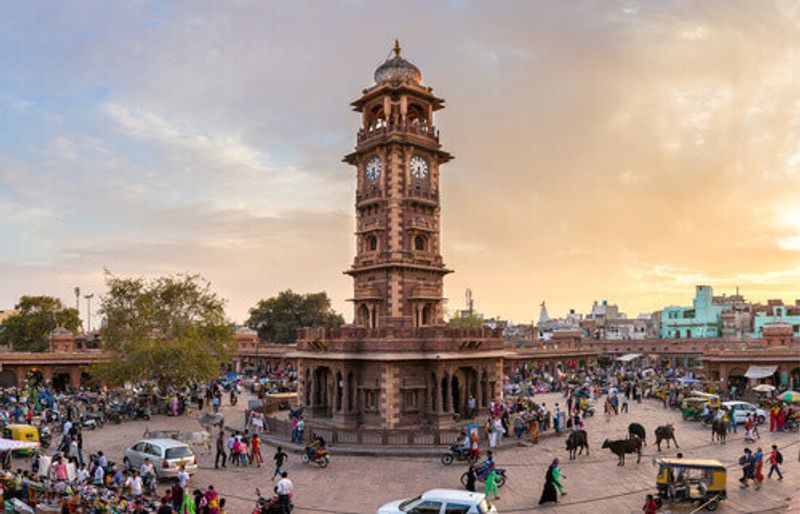 From colourful stoles, silver, local footwear called mojiris, handicrafts and spices, it is guaranteed you will be exhausted before you hit half the shops in the area.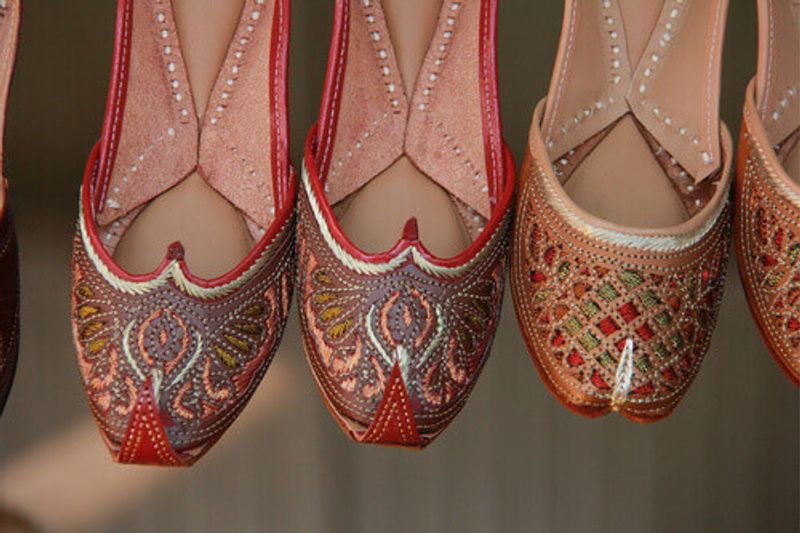 As for the food, there is plenty of spice and some delicious local desserts that are a must-try. Start with a kachori (fried dough ball stuffed with unions and topped with tangy chutneys). There is also a sweet version of the kachori stuffed with a mixture of milk and sugar called mewa kachori.
Another roadside specialty is a batter-fried chilli with potato or cauliflower stuffing called a mirchi vada (not for the faint hearted, this can be quite spicy). it's served hot with tomato sauce or mint and tamarind chutney. One of most famous dishes here is the Gulab Jamun ki Sabzi, a local curry with fried jamun balls, which is a combination of powered milk, flour, ghee kneaded into a ball and deep fried.
Whether it's the food, the kind hospitality of the locals, the vibrant colours, the extraordinary landscape of blue homes, the marvelous architecture and the desert sands, Jodhpur leaves you thoroughly satiated.