The mesmerising beauty of Agra's Mughal gems should be seen to be believed    
Agra is synonymous with the Taj Mahal and it's easy to see why.  Not only does this magnificent monument appear on many 'best of' lists; it's also a Wonder of the World, alongside the Great Wall of China and Petra. But India-bound travellers will be pleased to learn Agra offers more than one spectacular structure to explore. 
Agra Fort
This sandstone fort was the main home of the Mughal emperors from 1573 to 1638, after which the capital moved from Agra to Delhi. Its history, however, dates back to 1526 when the First Mughal Emperor Babur captured the fort. It changed hands in several wars, only to end back into the hands of the Mughals.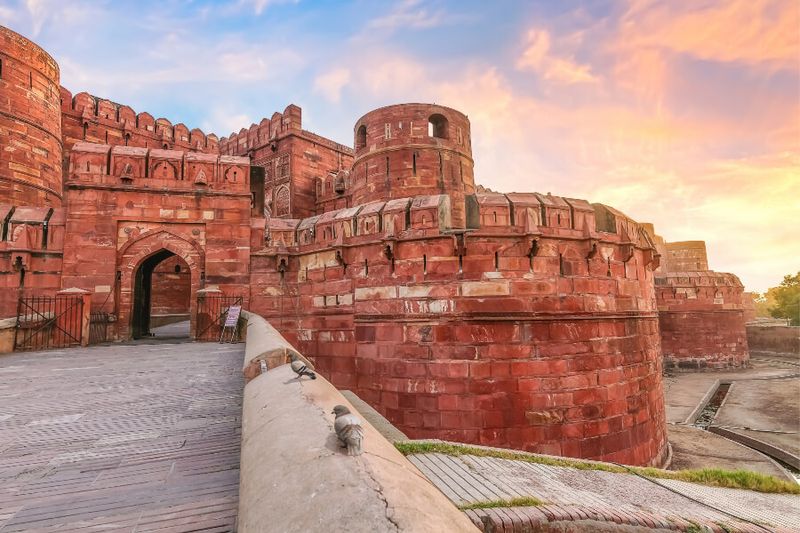 Akbar the Great, the most famous of the Mughal emperors, is credited for restoring the fort to its current splendour. It took 4,000 men eight years to complete this beautiful UNESCO World Heritage Site.


Inside the fort, you'll find many different buildings, from halls to palaces, which are said to be connected by secret passageways and tunnels. In order to keep the marble structures cool during the steamy summer months, the walls were left hollow and filled with running water. Genuis.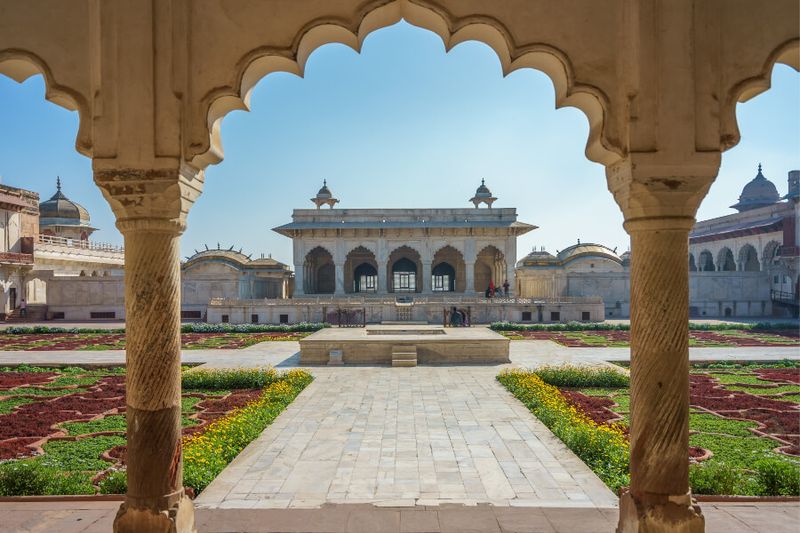 Jama Masjid
Once connected to the Red Fort, the Jama Masjid is one of the largest mosques built by the Mughals. Emperor Shah Jahan, who also built the Taj Mahal, commissioned the mosque in honour of his daughter Jahan Ara Begum.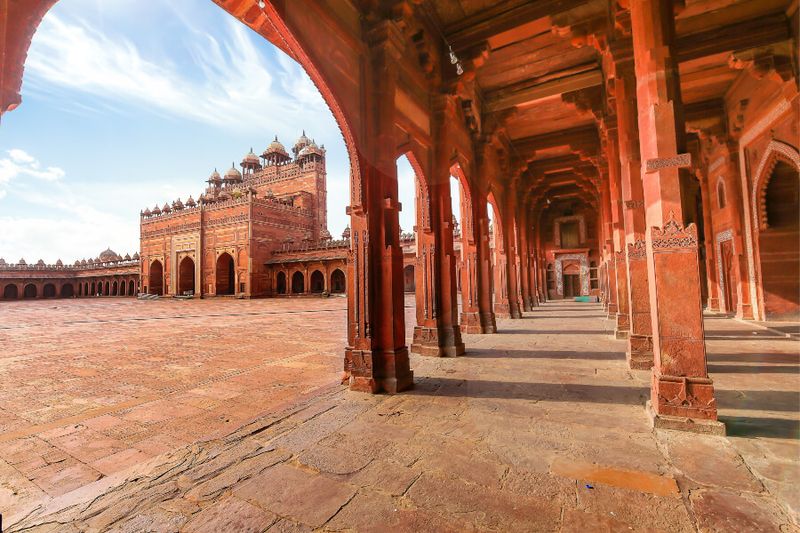 Jama Masjid boasts design elements of both Persian and Indian influence. There are four towers and two 40-metre minarets made from red sandstone and white marble. The courtyard acommodates an impressive 25,000 worshippers and the prayer hall is a thing of great beauty (look out for the collection of relics of Muhammad).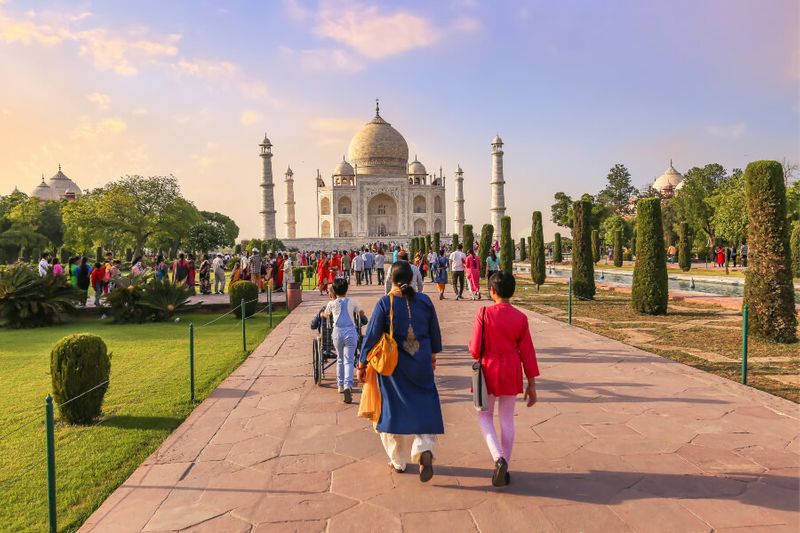 As in most towns in India, the food choices in Agra are certainly worth the indulgence. There is a host of great eateries specialising in rich Mughlai food - try kebabs, butter chicken and parathas (flatbread). Those with a sweet tooth can sample petha (made of white pumpkin and nuts), which you can buy from many street stalls.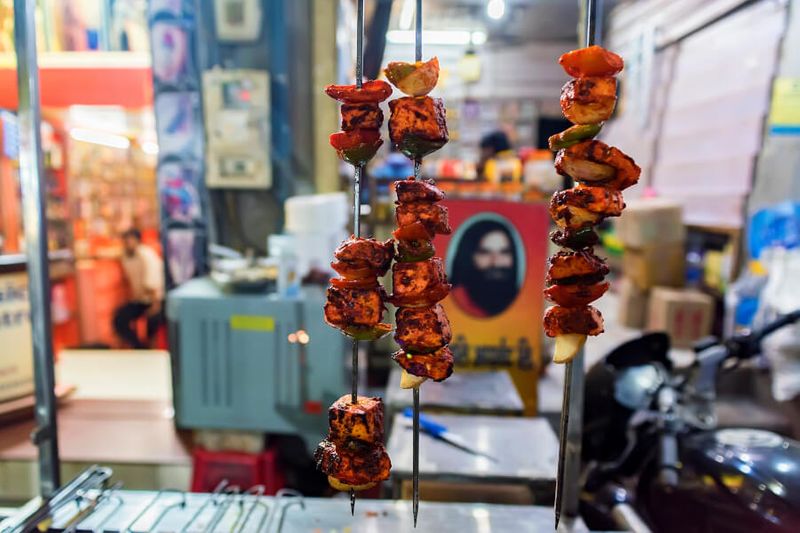 After a busy day sightseeing, unwind with a tipple (or two) at Amarvilas. The hotel by The Oberoi Group is as beautiful as you'd expect, but it's the bar we love. With uninterrupted views of the Taj Mahal, there's no better way to bid farewell to this colourful city.