The Canadian Rockies sure are something, and one of the jewels in this treasured region's crown is Mount Robson Provincial Park. Here's how to spend your time there.
Looming large at 3,954 metres, Mount Robson takes the cake as the highest mountain peak in the Rockies and the second-oldest park in British Columbia. The mountain's imposing glory can be viewed from several highway routes, but there's no better way to get up close and personal to it than by exploring the park on foot.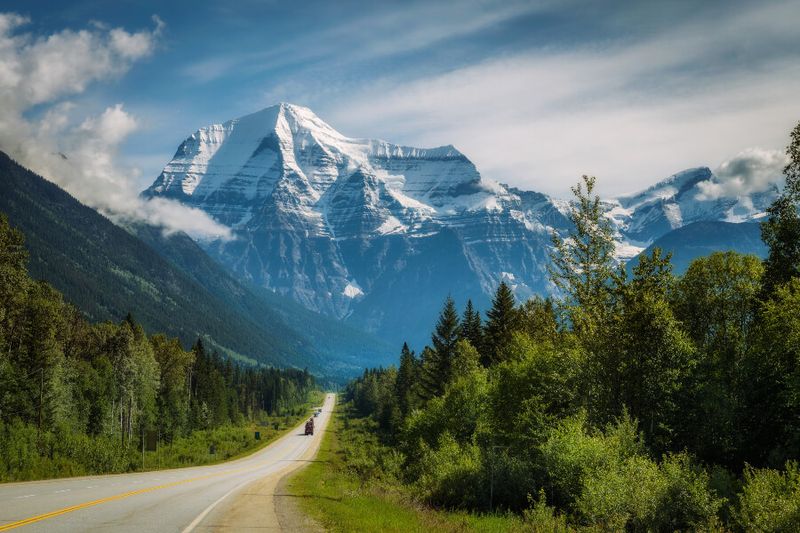 Located close to Jasper National Park, Mount Robson Provincial Park is a UNESCO World Heritage Site and naturally a nature lover's paradise. The total size of the park is 275,777 hectares – approximately 492 hectares are protected areas. Rugged beauty abounds with sunken, far-flung valleys; epic glaciers; ice-blue lakes surrounded by rocky shores; and jutting mountain peaks capped with whisper white snow.


Outdoor fanatics are spoilt for choice with adventures in the park including river rafting, canoeing, wildlife safaris, horseback riding, heli-hiking and boat tours. The backcountry hiking season in spring and summer is a huge drawcard. Follow in a hiker's footsteps and you can understand why. You can choose from day or multi-day hikes for all levels; the most popular of which is the 22 km Berg Lake Trail, which winds its way past cascading waterfalls, alpine slopes and glaciers, and brings you face to face with some of the province's most varied wildlife. The Kinney Lake Trail is a moderate, 6.5 km day hike that sees you climb to an elevation of 198 metres. You can hike or mountain bike the trail to Kinney Lake, a breathtaking spot for a picnic lunch.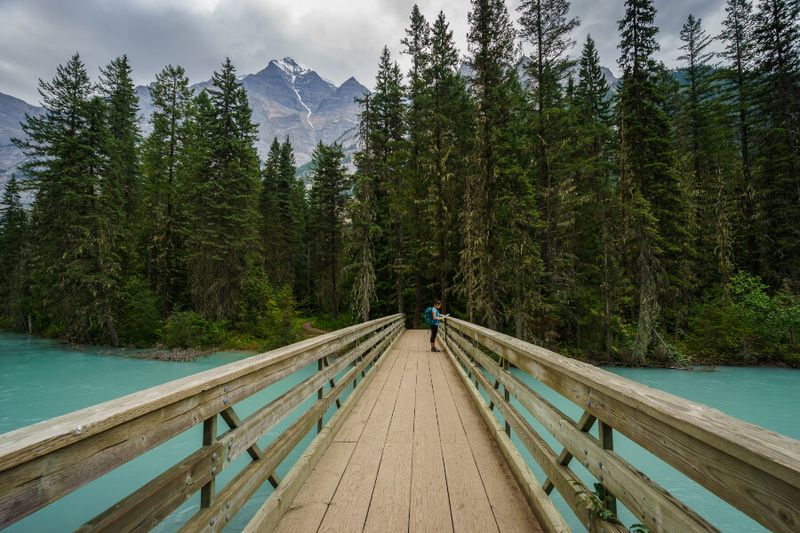 Wildlife in the park is abundant and excellent wildlife viewing can be found almost everywhere. If you stay at a lower elevation and trace the base of Mount Robson you may encounter wildlife such as mule, moose, elk, whitetail deer, and even black bears. Up higher, grizzly bears, mountain goats and caribou roam the park unperturbed and carefree.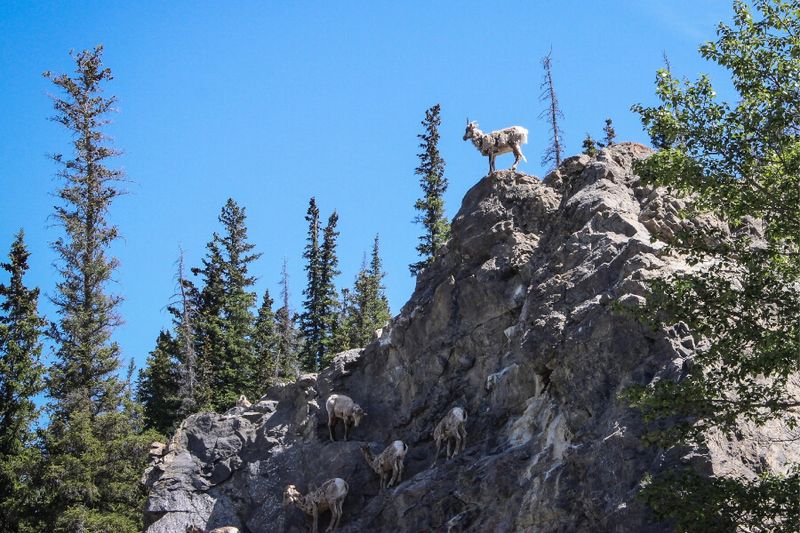 The summertime sees meadows fill with sweetly fragranced mauve-coloured lupins and beautiful scents waft from ancient cedar forests dotted with age-old trees. The Fraser River, a fast-moving glacier-fed river, also begins as a mere trickle in Mount Robson Provincial Park before flowing to the Pacific Ocean. If you love adrenaline-fuelled adventures, you can even take a custom helicopter flight from Valemount, BC, to go heli-hiking or sightseeing.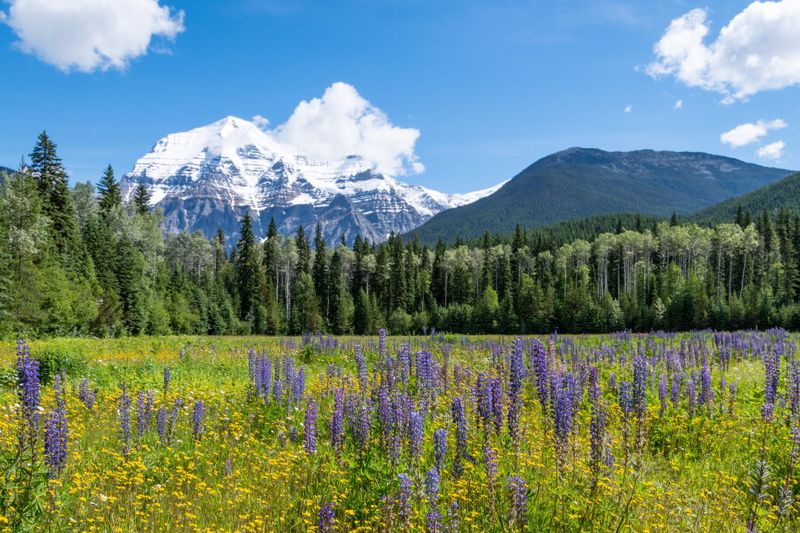 In winter, hiking activities remain a popular way to enjoy the snow-covered peaks in all their majesty. Snowshoeing adventures around the base of the mountain are also a wonderful way to explore the region. Organise your guided snowshoe tour in advance and it will be one of the most peaceful encounters of your Canadian sojourn.
When planning a trip to Mount Robson Provincial Park be aware that there can be four seasons in one day in this part of the world. The microclimate means it might be sunny one minute and icy cold the next, so be sure to pack for all weather conditions, no matter the activities you partake in.