Japanese food isn't always about the sushi – get to an izakaya to experience real Japanese "small eats"
Japanese izakaya are casual, gastropub-style eateries with finger-licking skewers, grilled dishes, and other small plates perfect for sharing over a drink (usually sake, shochu, or beer). Most izakayas have a bar or counter seating, as well as traditional zashiki rooms, which are small areas with tatami mats on the floor around a low dining table. Even though the humble izakaya has always been an informal place for unwinding after a long day, it is the best way to taste excellent Japanese food at your own pace via their infamously enormous menus. It's also a great opportunity to soak in local culture and understand the izakaya's role in the community. Since you can order as you eat, there's no rush – an izakaya is a place of leisure, but depending on the time of day, neighbourhood, and crowd, the atmosphere can range from tranquil to boisterous.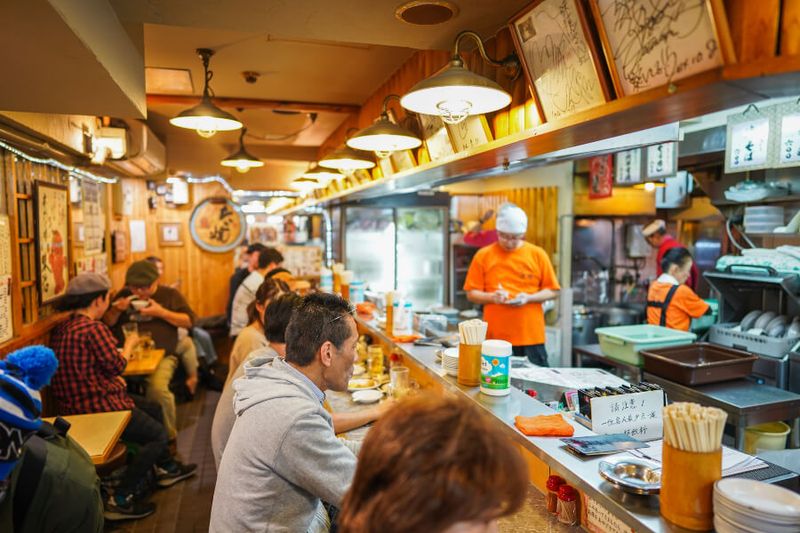 Izakaya has been around for hundreds of years, born from the simple setting of customers drinking their purchases at a sake shop. Historically, izakaya has a red chochin – a distinctive red lantern – displayed outside. In the 1970s and 1980s, the biggest izakaya patrons were Japanese businessmen or salarymen, who would get off work to cut loose with colleagues and friends. As such, regular customers begin by ordering beers or drinks, which usually come with otoshi – a small appetiser – that also serves as a table charge or gratuity (before all of that, prepare to clean your hands with a moist hot towel). Today, many modern izakayas have buzzers to call for service, which negates the need for you to get the waiter's attention during the busy post-work period.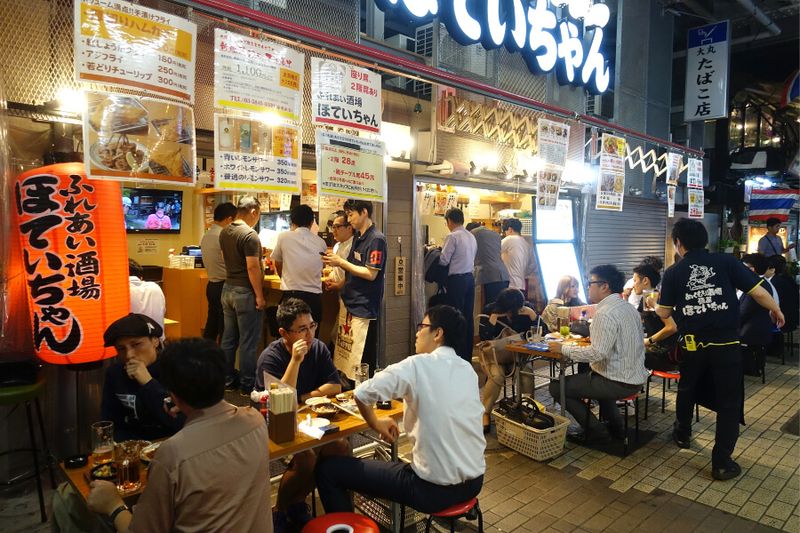 Of course, when one comes to an izakaya, one must have a drink – expect draft beers, sake, Japanese whisky, shochu, or a more unique mixed drink like an ume sour (plum brandy with soda). There's also chuhai, a boozy fruit-tinged beverage. A hearty toast never goes unappreciated in an izakaya, and once the place fills up with office workers, you'll probably hear several shouts of "kampai!" followed by clinking glasses. At some izakaya, regulars can buy a whole bottle of their choice and store it behind the bar.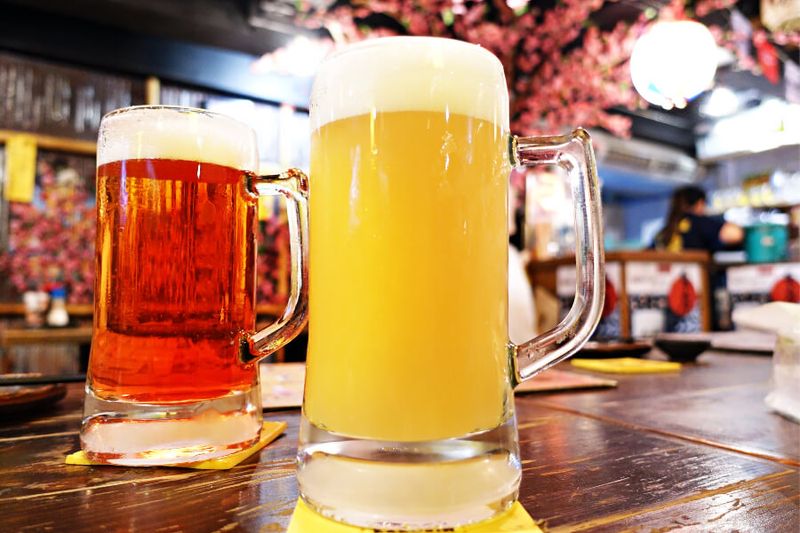 The beauty of the izakaya truly lies in its food: dig into standards like edamame and agedashi tofu, a variety of onigiri (rice balls), grilled fish (always get a hamachi collar, if there is one), and mouthwatering kushiyaki and yakitori (meat or veggie skewers). Another must-try izakaya staple is the korokke – croquettes – which are most often creamy, blend of potato and crab, or corn and other vegetables served with a dipping sauce. Karaage, or Japanese fried chicken, is also a popular dish. There's no real order of operations here, but many people choose to finish off their night with a rice or noodle dish like yakisoba. As a rule, sushi is not generally the best thing to order at an izakaya – this is a world of grilled, smoked, and fried finger foods.