We break down everything you need to know about your first trip to Chile
Chile has a uniquely ribbon-like geographical shape that makes it the world's 'longest country,' full of dramatically different climates, terrains, and landscapes. Not only is it known for some of the most fascinating ruins in the world (hello Rapa Nui!), but its outdoor destinations and natural landmarks like Tierra del Fuego are a sight to behold.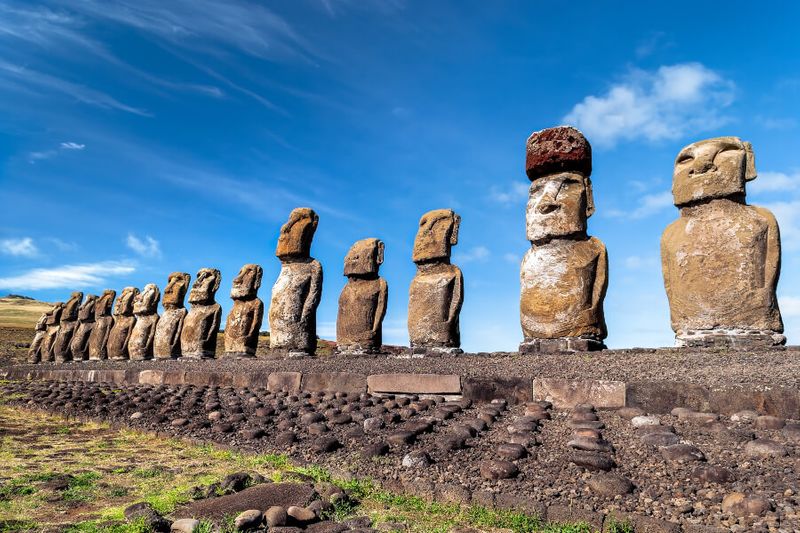 Chilean wines have made their mark on oenophiles, as well as its growing winter sports scene, and of course, the mysterious Rapa Nui, formerly known as Easter Island. Santiago has become a popular destination for startup companies and corporations seeking a foothold in South America, and the city itself is a bustling, vibrant home base for cosmopolitan expats.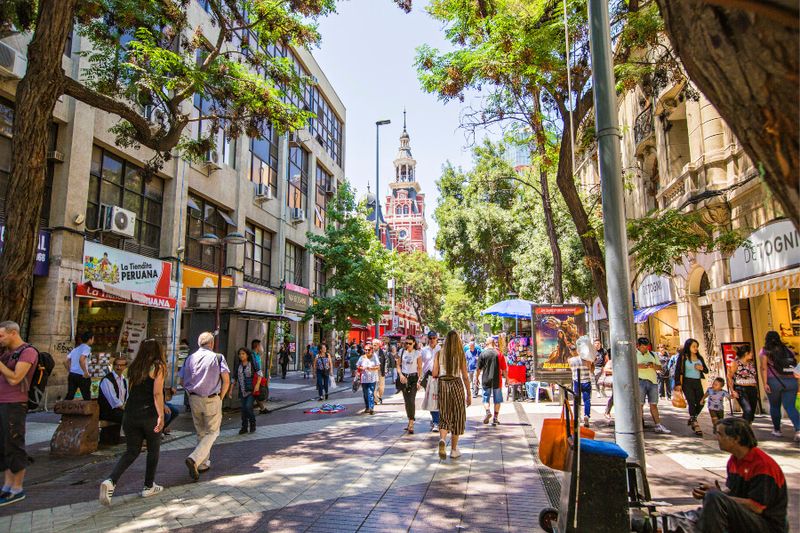 Your first trip to Chile certainly won't be your last, as there's a lot of ground to cover, food to eat, and things to do.


Unsurprisingly, much Chilean flora and fauna is endemic to this part of the world and includes the Chilean pine tree, Chilean bellflower, Andean condor, multiple species of endangered birds, and the monito del monte, a tiny marsupial that is considered to be a living fossil. The Andes, like a massive mountain range and a natural barrier, played a critical part in the development of plants and wildlife in this area. Many visitors are drawn to Chile precisely for its incredible nature-based experiences, national parks, and of course, the arctic thrills of Patagonia.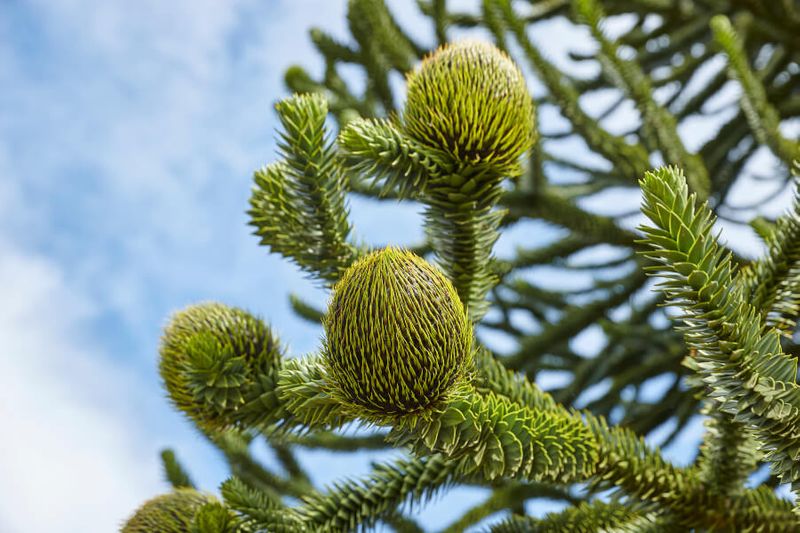 If you're able to make it to Rapa Nui, one of the most remote inhabited islands in the world, you'll be able to observe the ancient, enigmatic moai monoliths that dot the island.
Language
Chilean Spanish (or castellano de Chile) is a whole new world of local slang words, vocabulary, grammar, and pronunciations, so things might sound a bit different to a foreign Spanish-speaking visitor; a few words have been borrowed or adapted from indigenous Amerindian languages, such as Quechua or Mapudungun. Within Chile, there's even a more localized variation of Spanish spoken in the extreme south. If in doubt, you can always ask people to switch to standard Spanish. In Santiago, you can usually get around with English, and most young people, who learn English in school, can help out. Nevertheless, it's best to brush up on a bit of Chilean Spanish before you head over.
Tips
Chile is a highly developed nation, so the cost of living can be a little higher than your average South American backpacker destination. There's also a built-in tipping culture at many places –this usually means that the bill will include a 10% gratuity (propina, or tip), which they will charge based on your approval.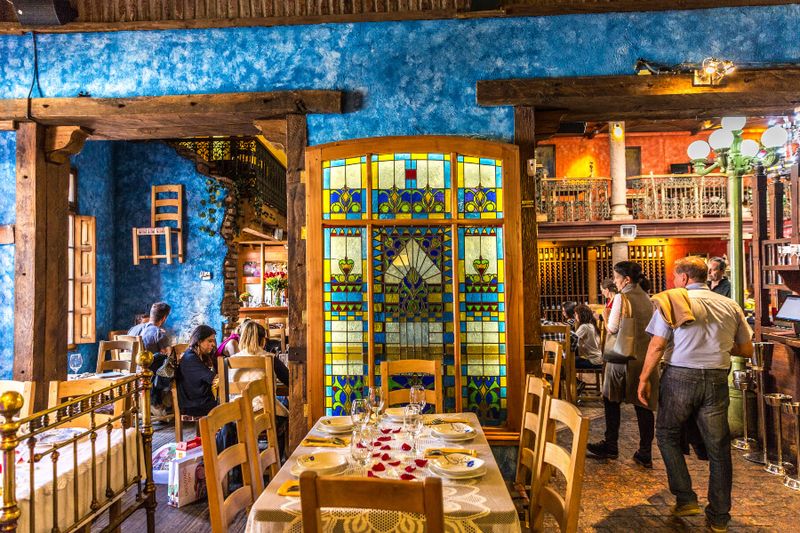 How to pack
Depending on where you're going, the weather in Chile can be wildly different, so plan ahead. There are a few constant wardrobe staples, given that Chile's 'backbone' is the Andes mountain range: good walking shoes that are comfortable on slopes, layers for unexpected chills and winds, and a good rain jacket. The sun is extremely strong in most areas, so a hat, sunblock, and sunglasses are must-pack accessories. Since Chile covers so much ground, there are distinct micro-climates depending on where you are – the north is exceedingly dry and very cold at night.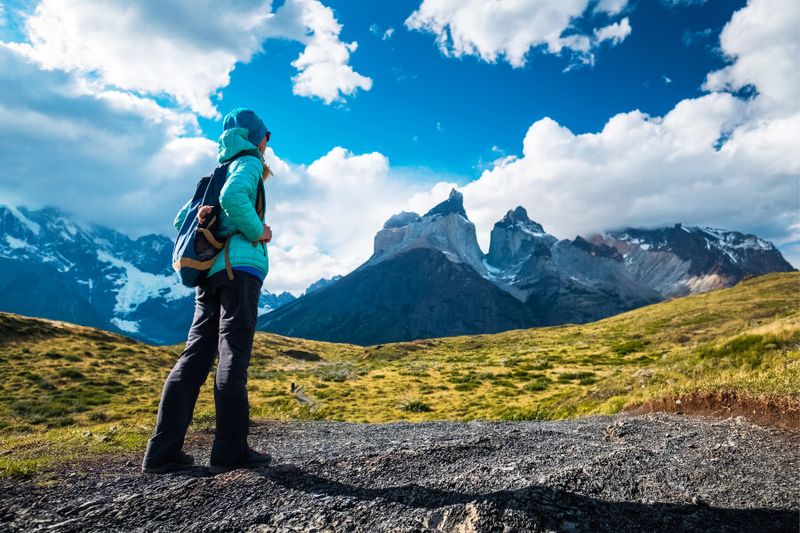 Central Chile is milder, and the South can have unpredictable, wet weather, as is typical for the Patagonian region. If you're travelling to higher altitudes, prepare yourself by reading up on how to cope with altitude sickness. For nights out in Santiago, bring something a little dressier, especially if you're keen on hitting a club or bar – it also gets a little chilly at night, so some light outerwear is a good idea.
Santiago sights
Located in the central valley among the Andes mountains, Santiago has a distinctly unique feel among other South American cities. Many of its 19th-century downtown buildings give it an old-world European feel; this was around the same time that many of its cultural and educational institutions were established, like the University of Chile and the Museum of Natural History.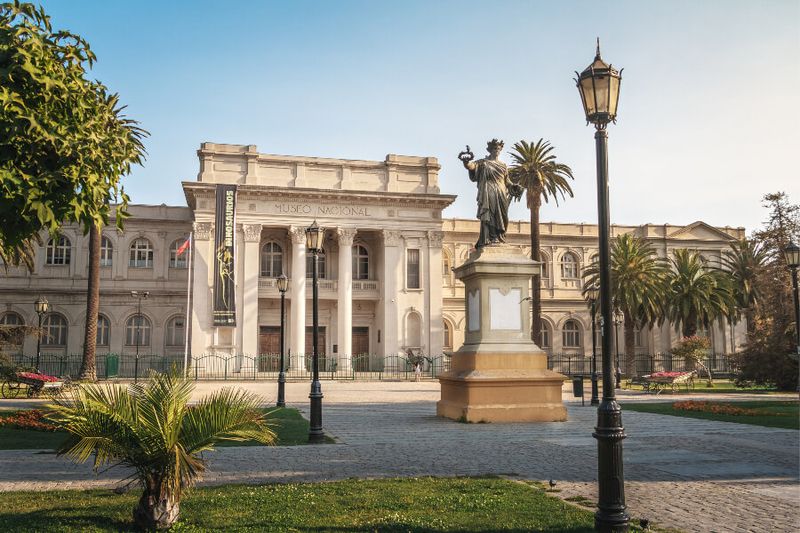 Santiago is one of South America's biggest cities and is packed full of shops, museums, bars, markets, art galleries, restaurants, dance clubs, and theatres (and if you're a sports fan, there is, of course, football). This is also where travellers can visit one of the three homes of the Nobel Prize-winning poet Pablo Neruda, which have been converted into museums.
Germans in the south
Following the 1848 revolution in Germany, Chile welcomed a huge wave of German immigrants to its shores, many of whom settled in the southern part of the country. Over the years, Germanochilenos have developed a culture of their own, even helping to found the German-style Chilean beer, Kunstmann. Kunstmann Brewery even hosts an annual bierfest that features traditional German music, dance, and food. If it's available, try a kuchen de quesillo, a German-influenced cheesecake variation.
Chilean food
Santiago is a fantastic place to sink your teeth into Chilean culturally: literally. Chileans also love a good drink – in fact, Chile and Peru have been locked in a never-ending debate over the origin of the pisco sour, so be sure to grab at least one (or two…or more) around town. A festive seasonal drink is the terremoto (earthquake), which is usually a tummy-scorching combination of sweet fermented wine, pineapple ice cream, and a splash of grenadine or pisco. Chile also lays claim to the creation of dulce de leche, arguably the best-known types of manjar, a broad term used for milk-based sweets.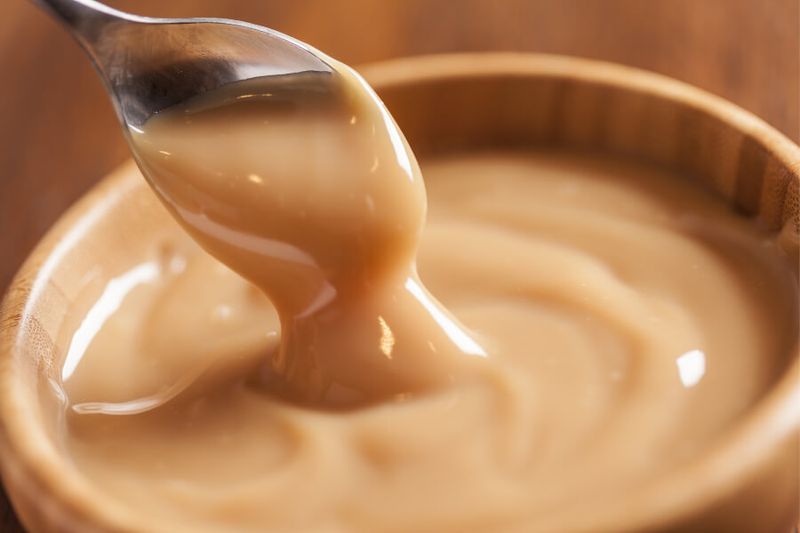 There's even a Chilean hotdog, which doesn't resemble its US counterpart at all: the hotdog completo is fully loaded with condiments (including mayonnaise), mashed avocado, sauerkraut, and chilli. Indeed, mayonnaise is a common sight here, as both a condiment and an ingredient, so mayonnaise haters beware. Another very Chilean dish is pastel de choclo: a bit like a cross between a shepherd's pie and a casserole with a sweet cornmeal crust. As expected for a country with such an extensive coastline, Chile is full of fresh seafood, especially salmon, lenguado (flounder) and corvina (sea bass).